Get click-ish! Stylebible.ph, the online home of Preview for five fierce years, recently held its very first Virtual Style Awards, a platform that aims to give recognition to the movers and shakers of the online style community.
Nominations were done through www.stylebible.ph/virtual-style-awards until June 30, 2013. Preview and Stylebible.ph editors did a rigorous screening of ballots and selected the five finalists per category, which were subject to online voting until the end of July.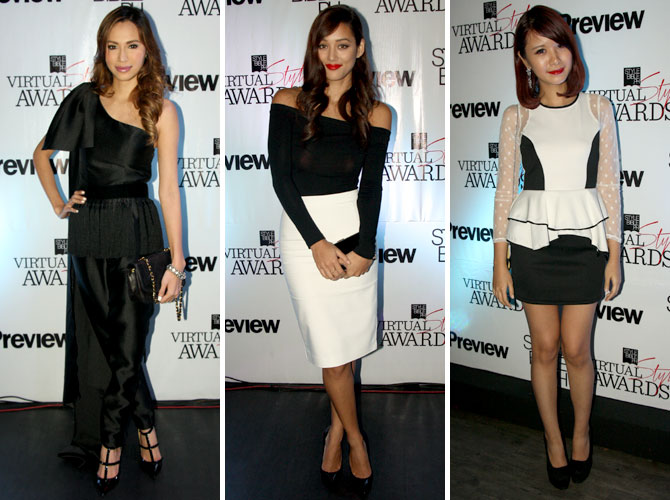 Winners are based on 50% online votes and 50% judges' votes and were recognized at the Virtual Style Awards night on October 3, 2013 at Club Haze. They are Tricia Gosingtian (Wardrobe Blogger), Jenni Eperson (Online Reporter), Nikki Tiu (Beauty Blogger), Your Evil Twin (Photographer), Thursday Room (Online Portfolio), Kim Jones (Instagram Microblogger), KC Concepcion (Twitter Microblogger), Divine Lee (Celebrity Site), and Fold Canela (Fashion Film Maker).

Stylebible.ph Managing Editor Nikki Santiago remarks, "We're very happy about the outcome of Style Bible's very first Virtual Style Awards. All 45 names under the different categories were nominated by our users and being part of the roster speaks about their remarkable contribution to the online community. The number of votes of each of the nine winners also tells us of how much impact these personalities have on the readers and I think that is something that deserves recognition. We're looking forward to VSA 2014!"

Also, videos of the #ImAPreviewGirl campaign were shown during the night to celebrate the different facets of the Preview Girl.
Continue reading below ↓
Recommended Videos
Here's our favorite video so far, with the title, "How Not to Instagram":
For more videos, visit stylebible.ph!
***
Also: Check out our gallery to see the stylistas at the VSA!
2621