If you're really into Christmas, who can blame you? There's chocolate to wake you up in the morning, chaotic and memorable office parties, and obviously the best films going. It really is the most wonderful time of the year. One thing we really love about Christmas is decorating the tree, and if you love giving yours some extra special styling this year, this handy TikTok shows you exactly how to make your tree look like it's been done by a pro. Plus, it's probably even simpler than the method you're using now.
If, like most of us, you usually just wrap your lights around the tree, you probably weren't aware that there's actually a proper way to decorate your tree, and honestly, it's such a gamechanger!
TikToker Kelly Fitzsimons recently posted a video explaining that in order to get those fancy-looking, perfectly Instagramable trees, the key is not to wrap your lights but actually to zig-zag them. Plus, she explains, you should use multiple sets of lights and start by pushing the first set right into the trunk.
ADVERTISMENT - CONTINUE READING BELOW ↓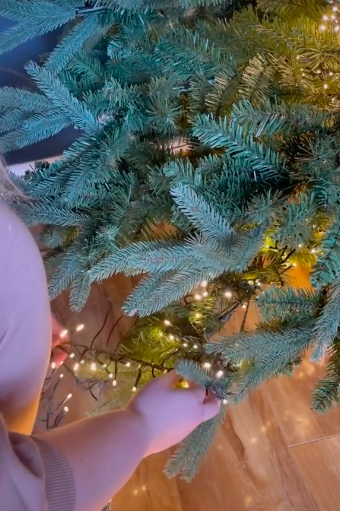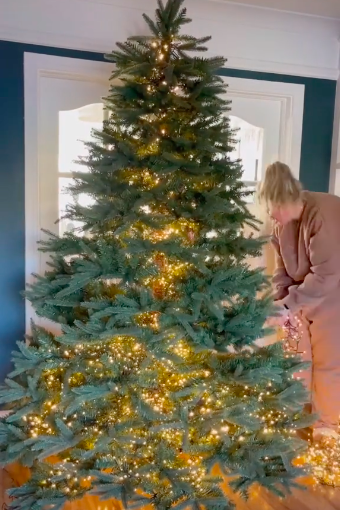 ADVERTISMENT - CONTINUE READING BELOW ↓
Recommended Videos
Kelly starts with her first set which she pushes "right up to the base of the tree, the whole way up the trunk," adding that you should lay them on top of the branches themselves. "As you can see I'm not walking around the tree," she continues. "I'm going from left to right and right to left." Then, taking her second set, Kelly explains that you trail the lights up each branch of the tree individually, again in a zig-zag pattern on each branch and from the left hand-side of the tree to the right hand-side and back again.
HOW good does that tree look?!
***
This article originally appeared on Cosmopolitan.com/uk. Minor edits have been made by the Cosmo.ph editors.
EXPLORE COSMO