Because there is literally no mystery left in this world, there are now apps that tell you when someone's unfollowed you. After meticulously studying them (jk, I literally just downloaded every free app I could find and picked the prettiest one), I recommend trying Followers.
After you download the app, it'll ask for access to your Instagram account before it shows you a mirrored profile: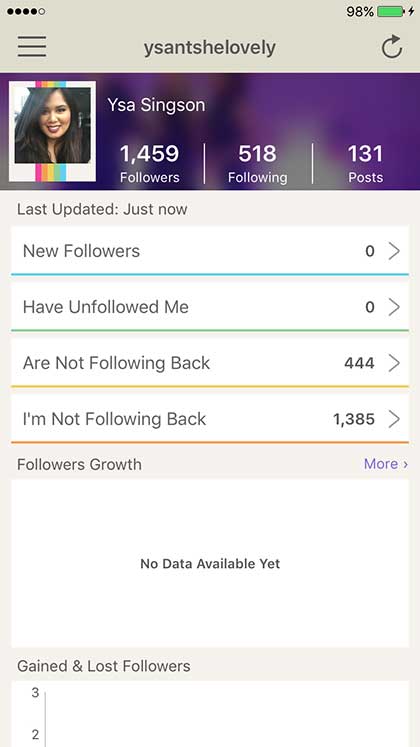 I asked my officemate Lou to unfollow me to see if the action is reflected on Followers. I had to click the refresh button, but true enough, the move was recorded: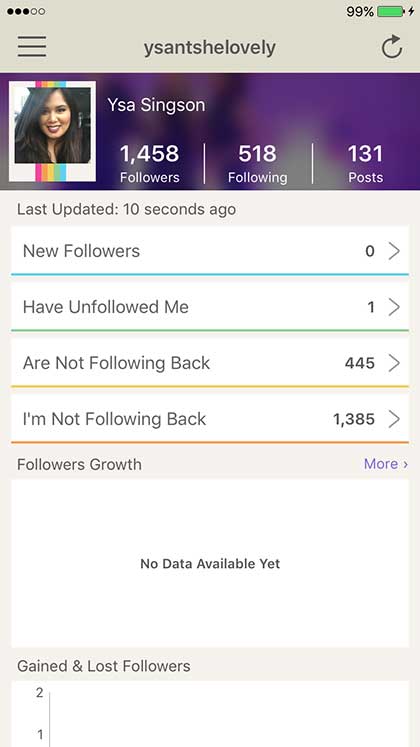 Continue reading below ↓
Recommended Videos
And before you ask, yes, you can check to see who unfollowed you: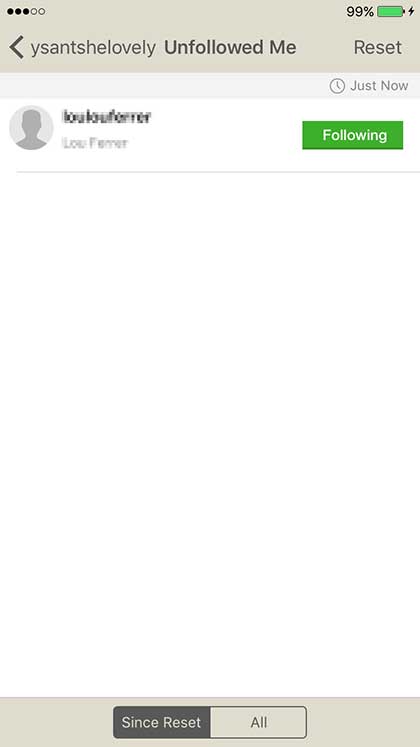 Followers also shows you who among the people you follow don't follow you back: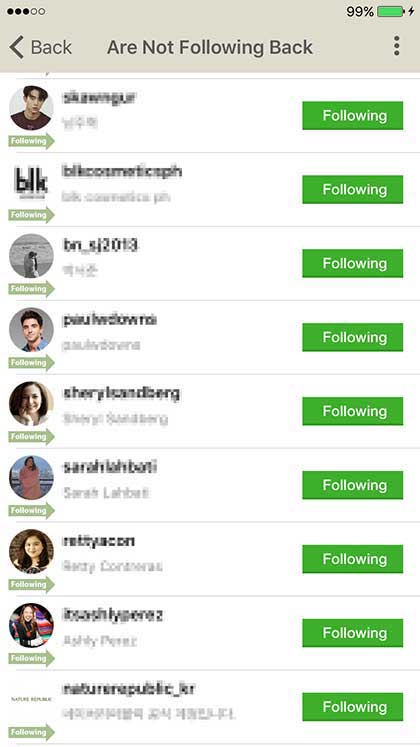 And if it's something you need to know, the app even shows you who among your followers you don't follow back. Unfortunately, statistics on how much your followers and ~*secret admirers*~ show you Insta love are only available if you're willing to pay a fee.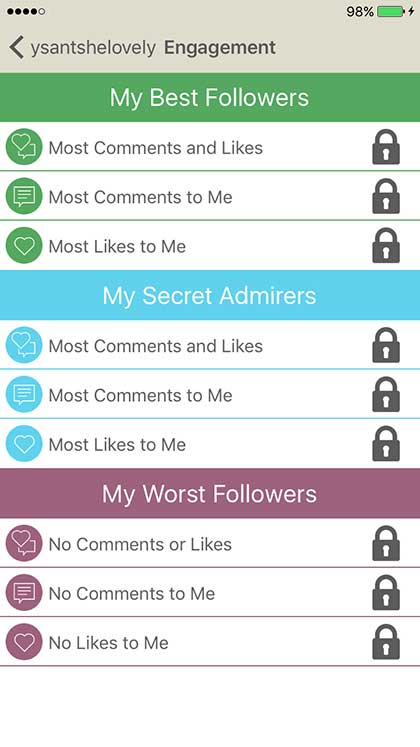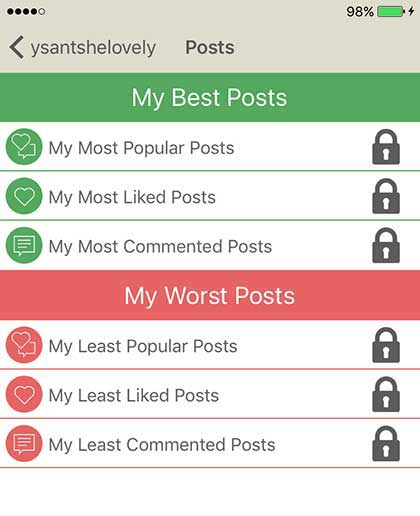 Follow Ysa on Instagram.