If you're looking to take up a new hobby this year, you might want to try listening to podcasts. It's an activity that doesn't require much effort—all you have to do is choose one from the many options available on the internet, pick an episode that interests you, and press that play button. And if you're worried about the choices, don't be. We have a strong feeling that there's at least one podcast out there that'll catch your attention. 
In fact, we're here to help you out with our new series, Slow Down with Cosmo. Every week, we listen to a podcast and share our first impressions, favorite episodes, and takeaways to give you an idea of what you can expect to hear. We pick a podcast, listen to the first episode, and then randomly choose four other episodes, depending on our own interests. 
ICYMI, the first podcast we reviewed was Ang Walang Kwentang Podcast by director Antoinette Jadaone and spoken word artist Juan Miguel Severo. For our second review, we listened to Wake Up With Jim & Saab by celebrity couple Jim Bacarro and Saab Magalona.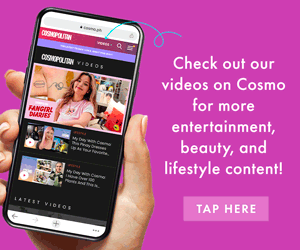 ***
First Impressions: Episode 1

In Episode 1: What Is This?, Jim and Saab talk about their favorite podcasts, relationships, dating terms, and study tips. 
***
"Episode 1 was like a sneak peek into Jim and Saab's dynamic—two people who spoke their own language and followed the same rhythm. I don't know much about their body of work or relationship so it was all new to me. They went from sharing their favorite podcasts to discussing the things they learned that week to dissecting what it meant when a guy doesn't text back right away (lol). The whole episode sorta had this...rambling charm. I was into it." -Ysa
ADVERTISMENT - CONTINUE READING BELOW ↓
"Whenever I start listening to a podcast, I always read the short description that's on the app just so I have an idea of what to expect. Immediately, I saw the part where it said 'They want to share stuff they learn with other new parents who don't know what they're doing either' and thought to myself, 'Okay, maybe this isn't for me since 'di ako makaka-relate.' But still, I gave it a shot and I'm glad that I did. By the end of Episode 1, I realized it's not all about parenting pala. They gave relationship advice, talked about pop culture, and even defined ghosting (this was in 2018, fyi). It was such a casual convo between two people that just flowed, even without a script, and I think that's what got me hooked." -Lou
Favorite Episodes

Episode: Finding Your Voice And Facing Criticism with Lauren Young
"After Episode 1, which aired on June 25, 2018, I wanted to listen to more recent content—mentally kicking myself for not listening to them sooner 'cause shucks, ANG DAMI NA—and landed on an episode with Lauren Young. In 2019, she opened up about her past issues and everything she's learned since then and I really admired her for it. This was my favorite episode because she was *so* real about topics that most people usually just gloss over. It was interesting to hear what she thought about love teams, sex scenes, and the way people pined for relevance. (Excuse me, would you like your ass hole licked?)"
Also listened to: Episode 101: How Will Dating Be After The Quarantine?, Episode 134: What to Do If Your Partner Has a Secret Instagram Account, and Episode 135: How To Deal with Social Media Addiction. -Ysa
Episode 148: New Year, New Challenges: What's Up, 2021? 
"What I really liked about this episode is that it felt like a good *pep talk* especially if you look back at all the things that happened in 2020 (a rough year for everyone). Sobrang insightful. It was nice to hear Jim and Saab's personal (and joint) resolutions, especially the one about investing in yourself and being palaban this 2021. After listening to the episode in my head I was like, 'Ang ganda, this is just what I needed to hear today.'"
Also listened to: Episode 13: Family Reunions and The Dreaded Questions, Episode 14: Unfriend Zone - Unfriending, Unfollowing, & Disliking, Episode 135: How To Deal with Social Media Addiction -Lou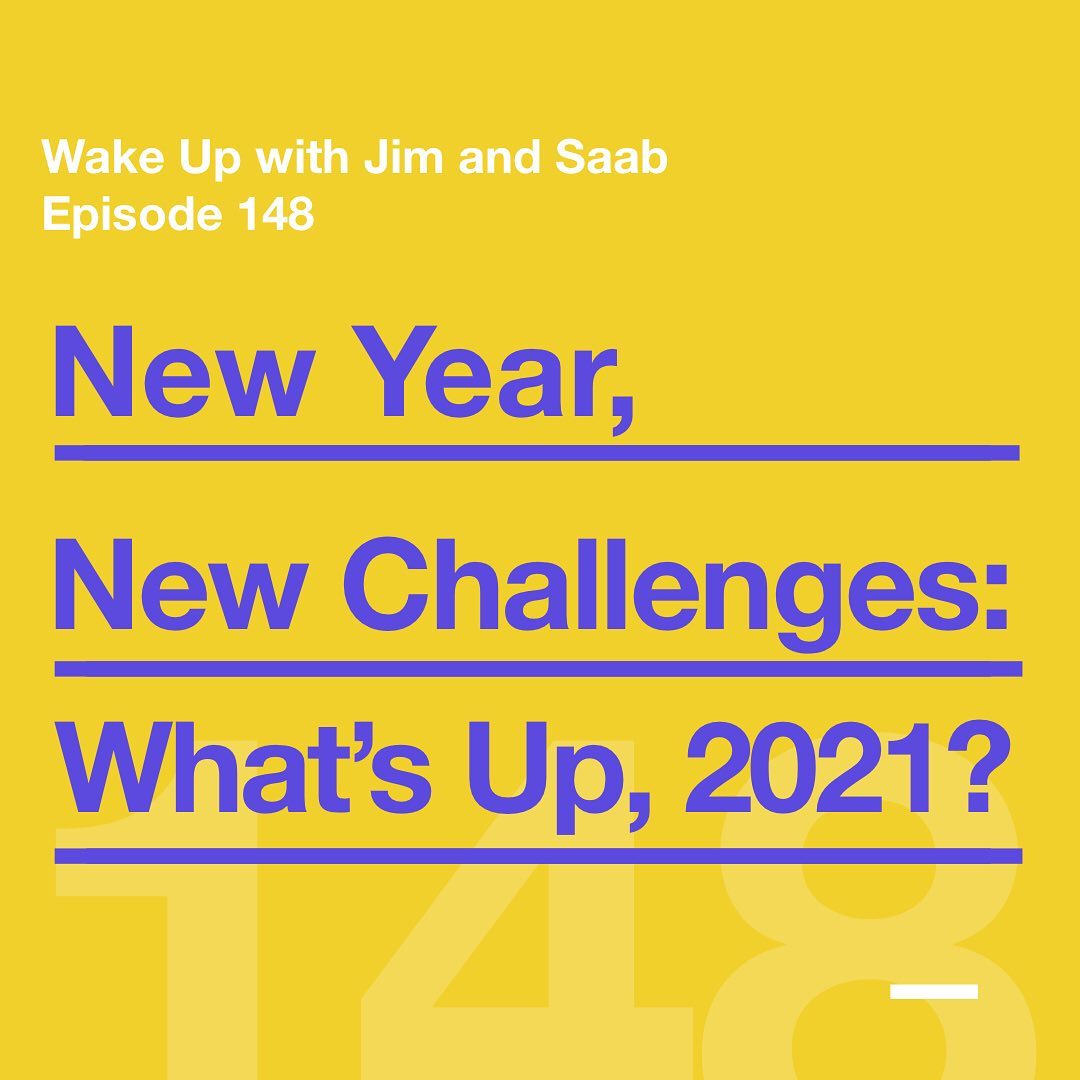 ADVERTISMENT - CONTINUE READING BELOW ↓
Favorite Quotes

"'It explains it, it doesn't excuse it.' Saab said this about how sometimes people use their past to justify bad behavior. I like this specific *shower thought* because accountability is so rare, and it's something I wish people valued more." -Ysa
"'Look for the words you [always find yourself saying] and [words that] you don't like, and replace it with words of gratitude instead.' For Jim, he mentioned that he wants to replace all the 'sana' and 'dapat' to 'buti na lang.' He shared that one time, he was freaking out because one of his gadgets wasn't working and he almost said, 'Dapat talaga bumili na lang ako ng ganito.' Instead, he stopped and said to himself, 'Buti na lang may computer ako.' I like this quote because it makes you ~reflect~ on the little things you sometimes take for granted and it helps you be more grateful with what you have right now." -Lou
Final Thoughts:
"This is going to sound weird but the way Saab makes Jim laugh with her retorts is endearing. It makes me want to get to know them better (as much as a podcast will allow, duh). In Episode 101, they were talking about dating after the pandemic and theorizing about what it's gonna be like. Jim said something about just putting himself in quarantine after their hypothetical first date or asking her to just spend quarantine together and Saab laughingly replied, 'Sana mahuli ka ng pulis. Hindi ka na nga sumusunod sa batas, pervert ka pa.' WATER CAME OUT OF MY NOSE." -Ysa
"Wake Up With Jim & Saab will always give you food for thought, and that's something I really like about their podcast. I've only listened to five episodes in total but I feel like I got a lot of takeaways already. Nakakaaliw lang din yung randomness of it all. Sa isang episode, they can talk about one topic, then completely jump off to another, and another, and another, and it'll still sound entertaining + insightful. Also, their podcast is turning three years old this year! I hope they continue to produce more episodes and maaaybe in the future have Pancho and Vito as co-hosts. Wake Up With Jim & Saab & Pancho & Vito—wouldn't that be so cute?? I'm telling you, it's a podcast waiting to happen, haha. " -Lou
***
We're officially on Viber! Be part of our growing community and subscribe to Cosmopolitan Philippines now!