(Editor's note: Tarot card readings do not dictate what will happen in the future. At the end of the day, you're still free to make your own decisions and choose your own fate.)
With 2021 finally here, I'm sure we're all curious as to what this new year will bring into our lives. Will you finally meet "The One" or maybe get that promotion you've been working so hard for? Nobody really knows, but if you need some insight or a little guidance, one thing you can consider is getting a tarot card reading. 
ICYDK, it's actually a form of ~divination.~ It's an art or practice that seeks to "foresee and foretell future events" through supernatural means. Tarot cards are tools that embody different archetypes encompassing the human experience. A typical deck usually has a total of 78 cards—22 Major Arcana and 56 Minor Arcana. "The Major Arcana cards typically represent significant life events on a large scale, while the Minor Arcana cards deal with day-to-day life."
Ready to book that session? Keep scrolling for a list of social media accounts where you can get an online tarot card reading.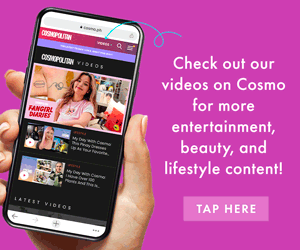 Therapeutic Tarot by Mary
Follow: @thehigh_priestesss
According to my teammate who actually got a personal tarot card reading herself, "a session with The High Priestess was like talking to a friend who helps you see things from an unbiased perspective." If you're looking for more ~mystic~ content, Mary, the tarot reader, also has a YouTube channel where you can watch videos of monthly zodiac readings.
To book a personal reading, you can send The High Priestess a message on Instagram. 
Continue reading below ↓
Recommended Videos
Tarot Letters PH
Follow: @tarotlettersph
Read messages from your past, present, and future self when you get an aligned three-card reading (P700) from Tarot Letters PH. There's also the option to get just one message (either from your past, present, or future self) for P200. Heads up though, this limited Full Moon flash reading is only valid until January 31, 2021 (10:00 a.m. to 4:00 p.m. daily).
To receive your very own #LetterFromTheUniverse, you can message them on Instagram.
El Tarocchi
Follow: @eltarocchi
El has been a certified and self-taught intuitive tarot reader since 2005. She currently offers 10 different tarot readings with each tackling a specific concern in life. The number of cards to be used will also depend on the kind of reading you'll get. Prices range from P700 to P2,900. 
For more details and to request a tarot reading, visit El Tarocchi's website.
Practical Magic
Follow: @practical_magical
Right now, Practical Magic's one-shot readings are unavailable and will resume in February, but don't worry because you can buy an online subscription that's good for three months (P4,700), six months (P8,700), or an entire year (P16,900). Plus, make sure you check out the super cute items from their shop, too! You can buy books, accessories, and even your own deck of tarot cards.
For more details, visit Practical Magic's website.
Male Mystic Manila
Follow: @malemysticmanila
Carl is the man behind Male Mystic Manila. He's a certified Reiki practitioner and an intuitive tarot reader. You can choose to avail of six different services: one card reading (P200), three-card spread (P500), five-card spread (P700), Celtic cross spread (P1,200), one hour tarot interview (P1,500), and a 90-minute tarot deep dive (P2,000).
To book a reading, visit Male Mystic Manila's Facebook page.
Pretty Positive
Unlike the others mentioned earlier, Pretty Positive gives tarot card readings based on your zodiac sign, and she uploads them on her YouTube Channel! In her latest video, she talked about tarot messages for the Full Moon in Leo. 
***
We're officially on Viber! Be part of our growing community and subscribe to Cosmopolitan Philippines now!
Follow Lou on Instagram.