We've been living with the COVID-19 pandemic—and multiple lockdowns—for more than a year now, but there's hope: there are already several COVID-19 vaccines available, and healthcare frontliners and senior citizens are first in line to get vaccinated. According to the DOH, the Philippines has administered more than 900,000 doses of the COVID-19 vaccine so far. I am personally looking forward to getting the vaccine once it becomes widely available in the Philippines! 
Why is it so important to get vaccinated? Aside from protecting yourself and your family, you will also help achieve herd immunity. "Herd immunity is resistance to a specific communicable disease within a community that results from a majority of its population having been vaccinated. To achieve herd immunity from COVID-19, we need two-thirds of our population vaccinated," neurologist Dr. Mariel Doquenia shares. That's approximately 73 Million Filipinos! 
To know more about the vaccine, we asked Dr. Mariel and three more healthcare frontliners for details about their COVID-19 vaccination, whether they experienced any side effects, and their advice for Filipinos who are still hesitant about getting the vaccine.
Here's what getting the COVID-19 vaccine is like, according to Pinoy frontliners: 
Jarelle, 27 
Occupation: Marketing Officer for Cardinal Santos Medical Center
Brand of vaccine: CoronaVac by Sinovac
Date of vaccination: March 12 (first dose) 
Continue reading below ↓
Recommended Videos
Like many Filipinos, Jarelle was hesitant about getting vaccinated because of the possible side effects. When she learned that they will be vaccinated using the brand Sinovac, her fears grew because of the "negative" reports about it. A week after inoculation at her hospital started, her colleagues at the hospital had already been vaccinated, and Jarelle still hadn't signed up. She confided to one of her friends, a doctor, and "she advised me to get vaccinated whatever the brand of vaccine is. Kasi at least we have extra protection [against] this virus or disease." Jarelle also took her mom into consideration and decided that by getting the vaccine for herself, she would be lowering the chances of her mom getting infected, too.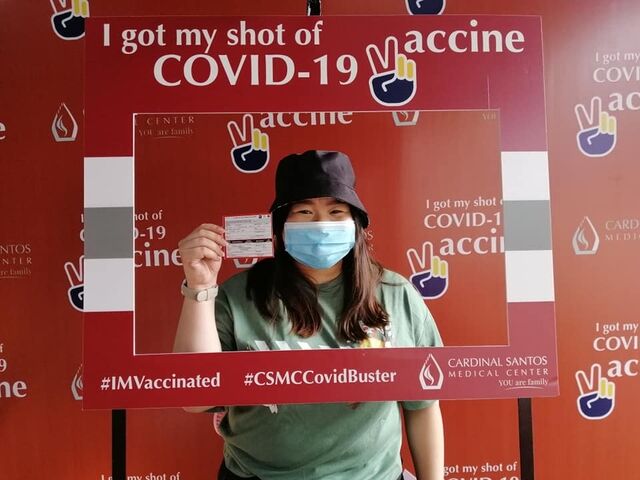 Jarelle's vaccination experience: 
"It was a smooth process naman from registration to screening, where they'd get your vital signs. Although siguro dahil kinakabahan ako so my BP was higher than normal. During the actual vaccination, I was expecting that the vaccine would be masakit kapag tinusok na. But to my surprise hindi naman, mas masakit or mas thick pa nga consistency ng flu shot or anti-tetanus."
"After ma-inject, nasa post-vaccination monitoring ako and I felt medyo light-headed and naiinitan ako. Aside from that, my BP, temperature, heart rate, and O2 rate were normal. I also didn't feel na heavy yung arm ko where the vaccine was injected kahit the following day. The only side effect I experienced was [slight] lightheadedness right after getting vaccinated and siguro a few days rin na parang init na init ako (but my body temperature was normal)."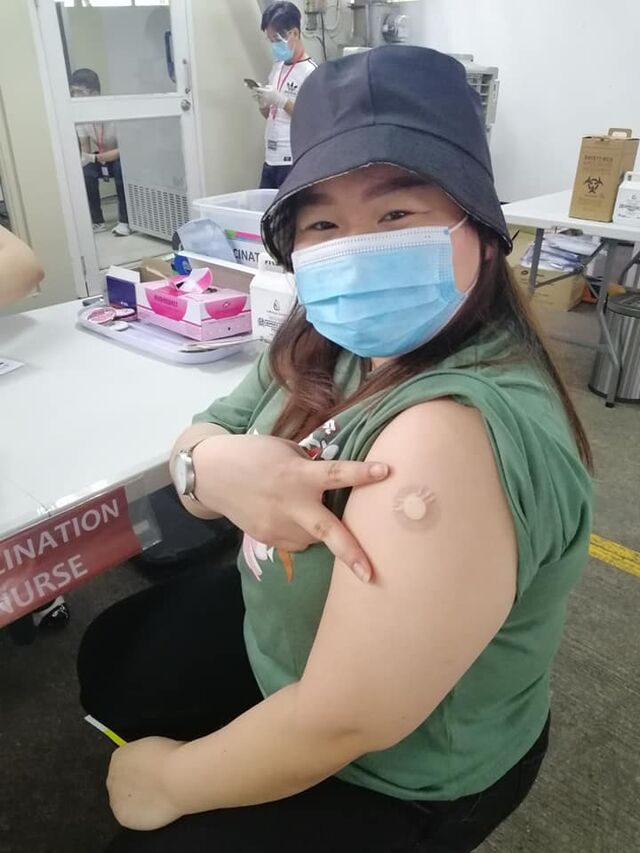 Jarelle to Filipinos who are still hesitant about getting vaccinated: 
"I understand where the hesitancy is coming from, I also felt that before. But at the end of the day, we all want to get out of this situation as soon as possible. Every day tumataas ang COVID-19 positive rate sa Philippines and a lot of people lose someone they love. Because of it, our health workers are overworked and our hospitals are overflowing with patients. This is the reality we are facing and it's getting worse. Since the vaccine is available, we have something that can fight off this virus. Ito na yung light at the end of the tunnel kumbaga. We've been praying for a long time for this pandemic to end, and by getting vaccinated we not only protect ourselves but also our families and the people surrounding us. This is the first step we have to take as members of the community. Do your own research, read, and ask from reliable sources, and don't worry about the brand of vaccine—because the best vaccine is the most available one. Healing begins now." 
Angel, 31
Occupation: Staff nurse at St Luke's Medical Center Quezon City
Brand of vaccine: CoronaVac by Sinovac
Date of vaccination: March 5 (first dose) and April 7 (second dose)
Angel, who has been a staff nurse at St. Luke's for five years now, wanted to get vaccinated to protect herself and those around her. Angel shares: "One of my patients told me that she feels safe and proud of me after I answered her question if I get vaccinated."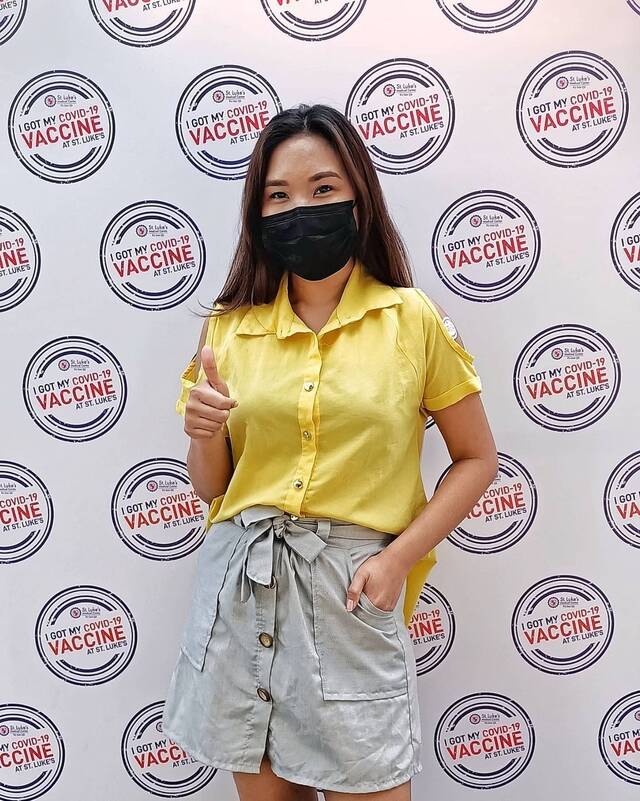 Angel's vaccination experience:
"A night before my [vaccination] schedule, I heard the news that AstraZeneca already arrived here in PH and was ready for rollout. But I still chose Sinovac. Remember, the best vaccine is the one that's available, and there's nothing to lose. It still has protection. While lining up at the waiting area, I felt so confident because I saw a lot of pulmonary and infectious disease consultants, even our fellows and residents were lining up too. Parang ang lakas ng influence nila sa akin kasi I know magagaling sila in their [field of] expertise."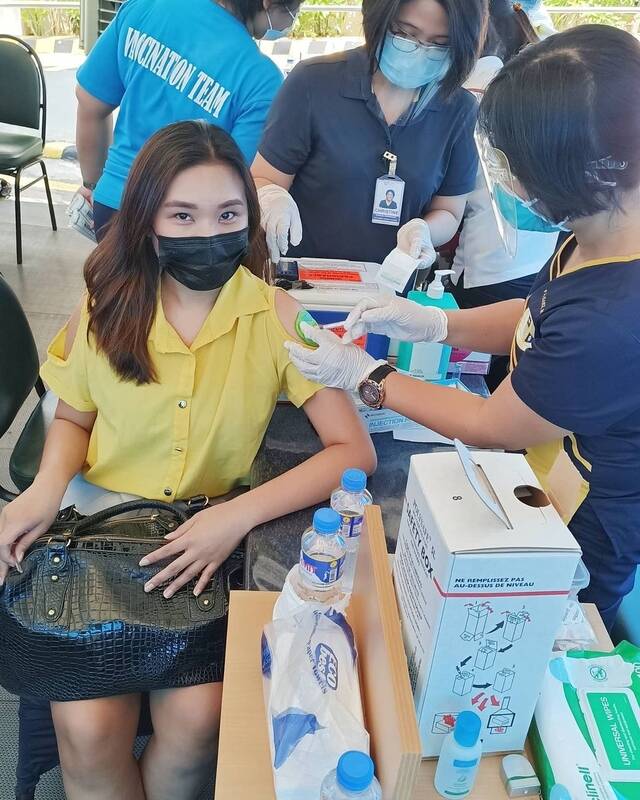 "After you get the jab, you will stay for one hour post-vaccination. They will assess you and check your vital signs and observe you for any side effects. At the back of your COVID-19 Vaccination Card, it has hotlines and a QR code in case you experience any symptoms after receiving the vaccine. For the first 24 hours, I felt a soreness on the injection site and a mild headache. On the second dose, I just felt heavy on the arm where I got injected. So far, very mild lang ang na-experience ko na symptoms for Sinovac, and all were expected."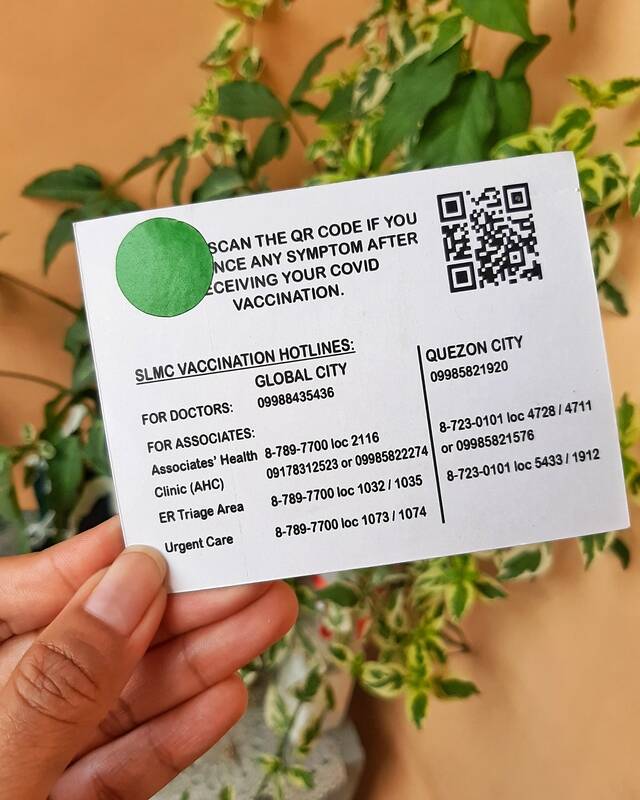 Angel to Filipinos who are still hesitant about getting vaccinated:
"I believe in the wonders of science: it can keep us safe and save lives. If you still have doubts, I understand. But don't put too much trust in [everything] you read and [refrain from] sharing false information from any media outlet that's not evidence-based (in short, mga FAKE NEWS)! If you do, you are promoting fear while putting our progress against COVID-19 at risk. That's why I encourage everyone to get vaccinated whatever brand you choose. Let's all get protected and maintain the standard precautions to end this pandemic. We are on the road to herd immunity."
Amiel, 26 
Occupation: Head of the Health Facility Development Unit of Amang Rodriguez Memorial Medical Center, Marikina City
Brand of vaccine: CoronaVac by Sinovac
Date of vaccination: March 2 (first dose) and March 31 (second dose)
Because Amiel lives with his mom and 92-year-old grandmother who both have existing comorbidities, he jumped at the chance to get the vaccine. Amiel shares that on the day of his vaccination, he was having second thoughts about getting the Sinovac vaccine and wondered if he should wait for another brand like AstraZeneca. However, the doctors and nurses told him: "Time is our enemy here because we [don't] know when the virus will hit us until we realize that it is already too late."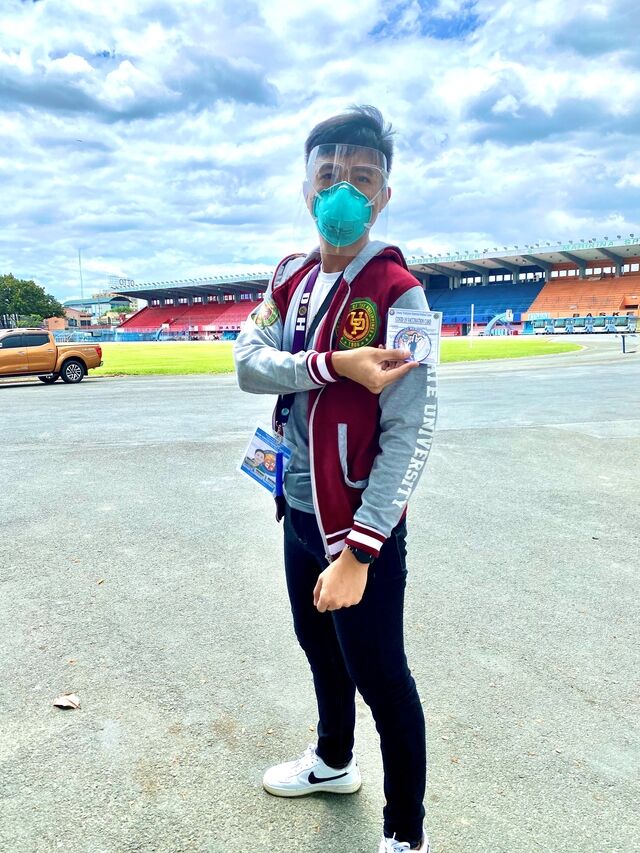 Amiel's vaccination experience: 
"The first dose was completely lighter than my second dose: I feel muscle pain for 24 hours, malaise, and a very sleepy head five hours after getting the first dose. My malaise lasted for two to four days. After my second dose, I got a heavier feeling on my right arm where I was vaccinated, got headaches for two days, and body malaise for three to five days. Overall, these side effects were just normal, according to my physician. Sinovac's adverse effects are completely lighter and mild as compared to other vaccines but it depends on your body type and your body's reaction to the vaccine."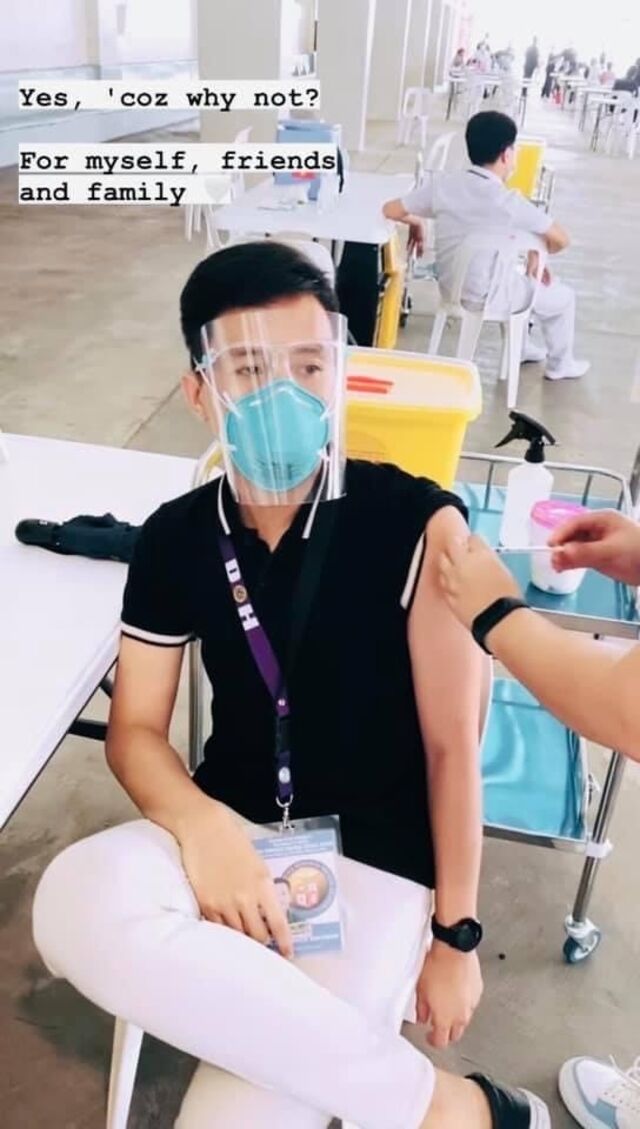 Amiel to Filipinos who are still hesitant about getting vaccinated: 
"Jump at the chance to get the vaccine—any brand. Protect yourself and your family now."
Mariel, 33 
Occupation: Neurologist at St. Luke's Medical Center Quezon City as a Neurocritical Care Unit hospitalist, COVID-19 ward hospitalist at Metropolitan Medical Center
Brand of vaccine: CoronaVac by Sinovac
Date of vaccination: March 5 (first dose) and April 6 (second dose)
According to Mariel (also known as Doctor DQ at the hospital), she got vaccinated for herself and the people around her. Mariel wanted to be protected from getting a severe COVID-19 infection, especially because she is exposed to the virus on a regular basis. "How can I help the patients if I'm sick myself, right?" Mariel shares. "I also got vaccinated to help achieve herd immunity against COVID-19."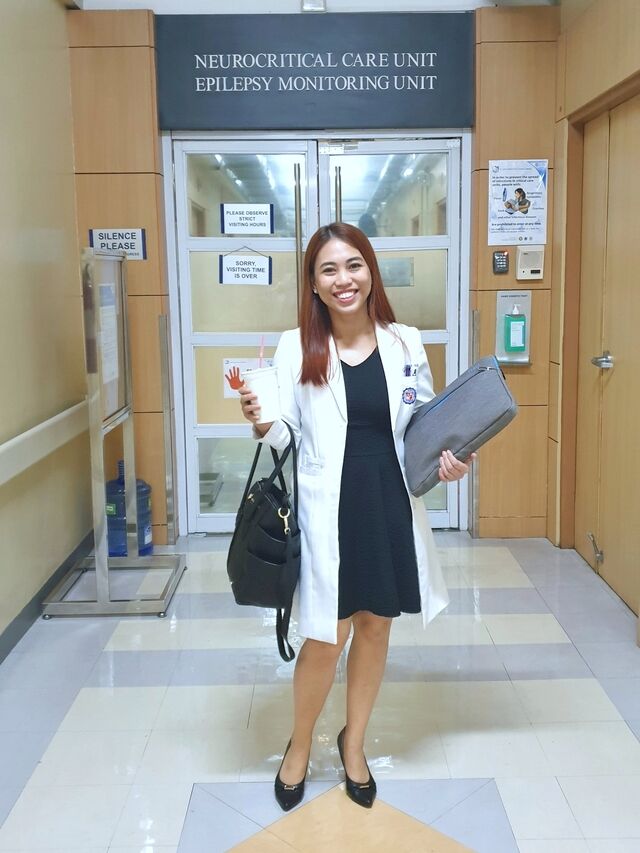 Mariel's vaccination experience
"I filled in my personal info in the immunization card and health declaration form and signed the consent form. My vital signs were checked then I was counseled [about] what to expect during and after vaccination. The vaccine was administered quickly but gently by our dear doctor volunteers. I was then monitored for one hour because I have food allergies and a history of childhood asthma. Those without comorbidities were observed for 30 minutes only. I didn't have any adverse reactions after an hour so I was allowed to go. I was reminded to call any of the contact numbers (or use the QR code) at the back of the immunization card in case I have any worrisome symptoms after. Luckily and as expected, I only experienced tenderness and heaviness on the injection site and slight fatigue on both occasions."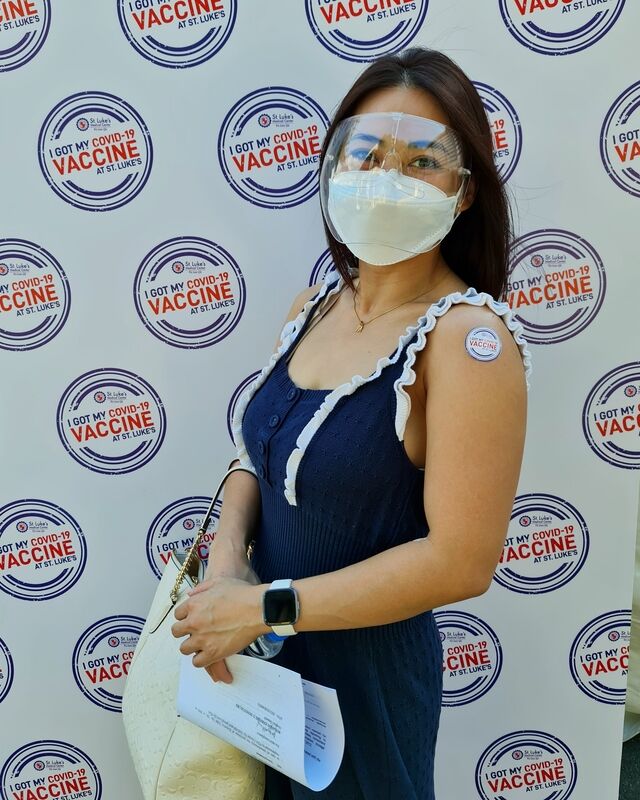 Mariel to Filipinos who are still hesitant about getting vaccinated: 
"If you have access to the COVID-19 vaccine, please get it NOW. The more people vaccinated at a sooner time, the sooner we can control the spread of the infection. We want to achieve herd immunity to help those who are too young, too old, or have weak immune systems that can't receive the vaccine. The new strains from SARS-COV-2 mutation can spread easier and can cause more severe infections. This mutation occurs during viral replication. Viruses can't replicate when they have no host. They have no host if we all get vaccinated. That's the goal."
"To those who are worried about the side effects, the most common side effects of the COVID-19 vaccine are still pain at the injection side, headache, and fatigue. High-grade fever is less common. These symptoms typically resolve within one to three days. These are bearable, mild symptoms compared to what you may experience if you get a severe or critical infection."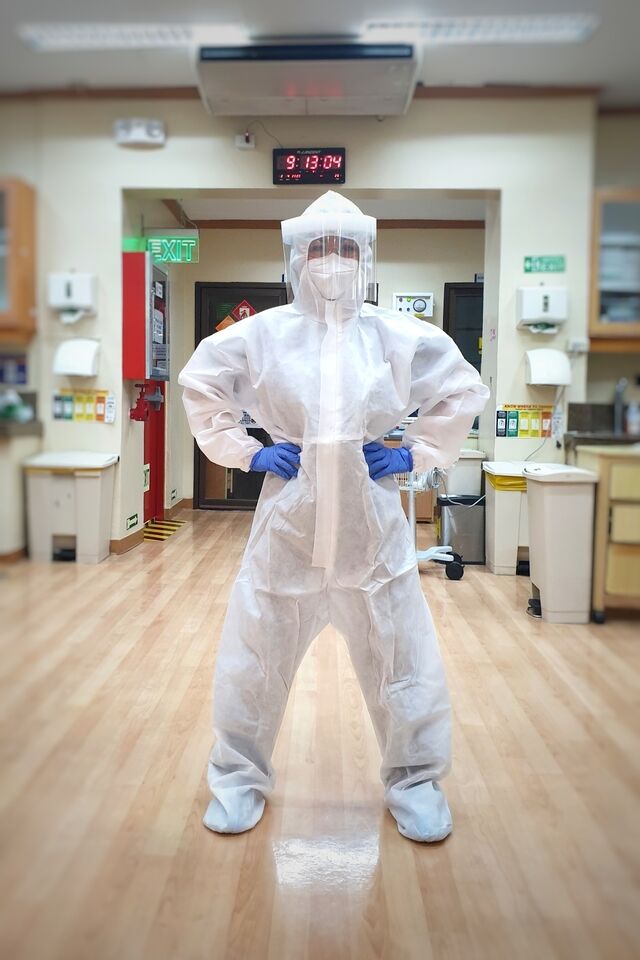 "Lastly, us doctors, the nurses, and other healthcare workers, whose main mission is to save lives, already subjected ourselves to the immunization program because we studied about it and believe in it. Isn't that worth considering getting vaccinated yourselves? Oh, and please don't forget to get your yearly common flu (Influenza) shots as well." 
For more information about the COVID-19 vaccine, watch the video below: 
*Interviews have been condensed for clarity.
***
We're officially on Viber! Be part of our growing community and subscribe to Cosmopolitan Philippines now!