Masters of Sex is a Showtime TV series based on a 2009 biography by Thomas Maier. The book, called Masters of Sex: The Life and Times of William Masters and Virginia Johnson, the Couple Who Taught America How to Love, documents the lives and work of two American sexologists who conducted research from 1957 onwards—when female sexual pleasure was still unheard of, if not taboo.
Starring Michael Sheen as Dr. William Masters and Lizzy Caplan as Virginia Johnson, the series premiered in September 2013 and has been picked up for Season #2. Yes, it's that gooood. 
Here, 10 reasons why you should be watching it right now:
1. Dr. William Masters and Virginia Johnson could've been BFFs with the late Cosmo Editor-in-chief Helen Gurley Brown. Just imagine all the naughty conversations they'll have while sipping, well, cosmopolitans!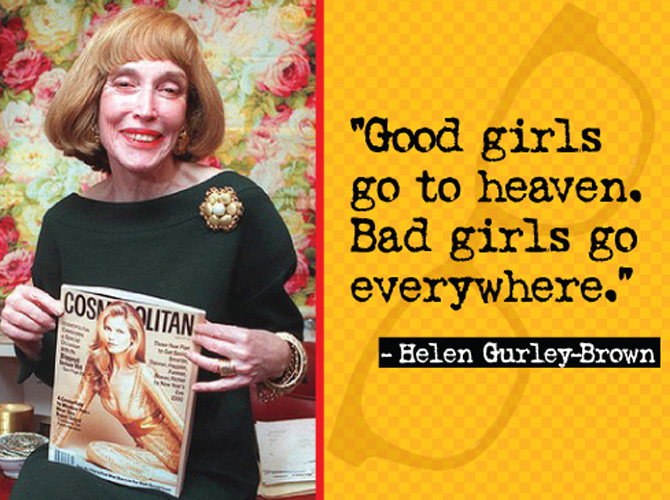 Continue reading below ↓
Recommended Videos
Photo: eyebobs.com
2. We wouldn't be celebrating having a clit if Virginia and Dr. Masters hadn't proven that clitoral orgasms are better than vaginal ones. 'Nuff said.


GIF: " target="_blank">buzzfeed.com
3. Virginia Johnson maintains an unabashed stance about sex. Coupled with her charm and uber hot body, this Mean Girl misfit (yup, that's Janis Ian from Mean Girls!) sure plays one of the strongest female characters on TV.


GIF: buzzfeed.com
4. Too afraid to tell your guy the truth about his awful rabbit action? Take a cue from Ginny and just tell him what you think!
5. You know the big "O" that makes life worth living? Well, there was a time when men didn't know how to make our knees buckle! (Well some of them still don't, but that's what Cosmo's here for!)


GIF: Tumblr




GIF: huffingtonpost.com
6.  *Spoiler Alert* The undeniable chemistry between Masters and Johnson is electric, and the tension doesn't cease to escalate even after they participated in the experiments themselves!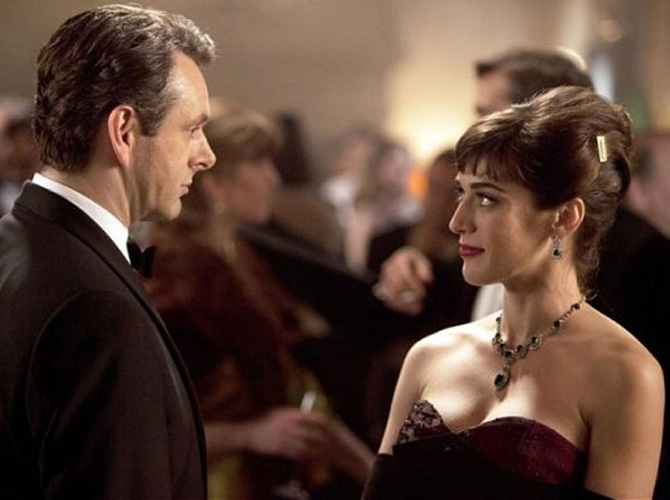 Photo: telegraph.co.uk
7. It's the show that keeps on showing: you're sure that sex is on the menu every episode, but it's the way they objectify sex rather than glamorize it that really keeps us tuned in. Really.


GIF: blogcdn.com
8. Unlike a lot of TV series that include sex scenes for fan service, Masters of Sex actually has a valid excuse! And the scenes are so explicit (but tasteful—yes, there's a fine line), you'll be gripping the sheets in no time.


GIF: giphy.com
9. Watch it with your guy. Sometimes we just want them to ravage us don't we?


GIF: giphy.com
10. Decades after, there are still things about sex that we're too uncomfortable to talk about. While it makes the series relatable, it also assures us that yes, women can hold a vibrator without blushing.