Whether by desire or necessity, sometimes you're gonna end up doing it in the bathroom. And hey, when you're done, the shower's right there. 
The Soapy Slide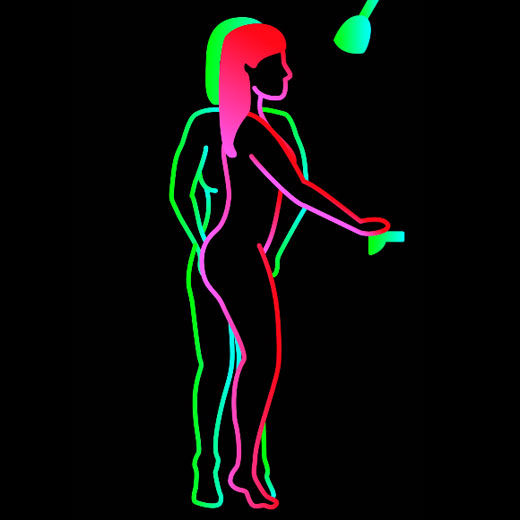 Instead of traumatizing yourself with shower sex attempts, just let your partner tend to you with one soapy hand sliding up your bum crack, the other sliding over your clit. A continual up-stroke (kind of like they're trying to gently pick you up but you're too slippery) feels extra sexy. (Caveat: Cool if they slide a finger in any nearby hole, but if there's vag or butt entry involved, have them rinse off the soap first.)
The Plunger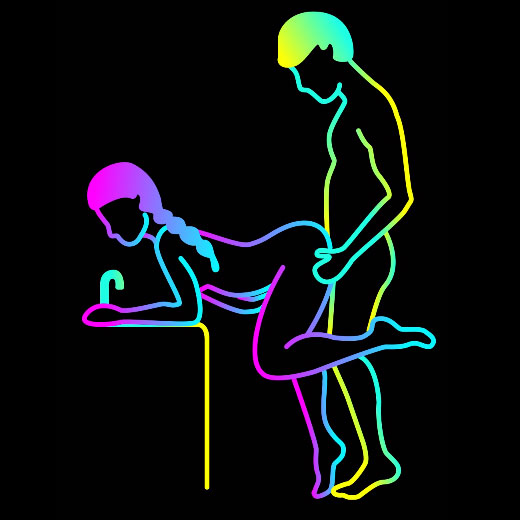 If sex must happen THIS VERY SECOND!!  bend over the sink so he can enter from behind in a standing doggie. Fill your hand with lube and rub your clit, with an occasional detour to stroke his balls and penis as he moves inside you.
The Oral V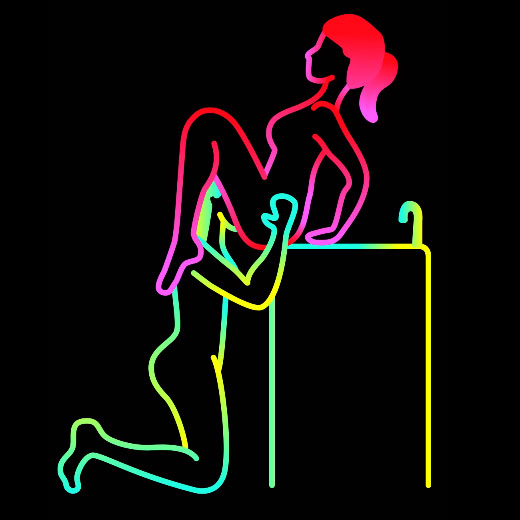 Yes, you can sit on the edge of the sink and let your partner go to town on you with their mouth. But if y'all are a little ~extra~, use a Waterpik with the water stream as a makeshift sex toy (just make sure they start on the lowest setting because the higher ones are as intense as laser beams). Angle yourself over the sink and the water will just run down the drain.
The Selfie Stick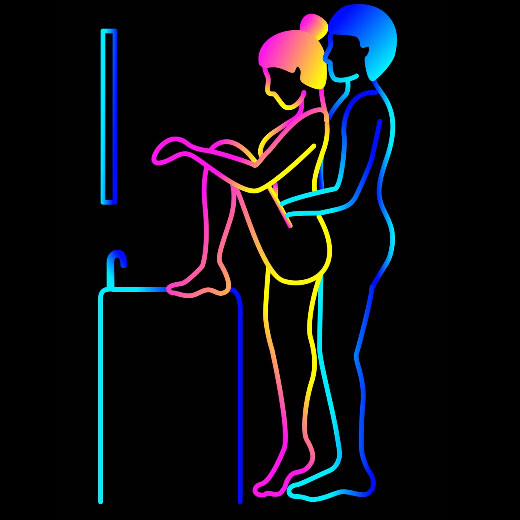 Try a standing position with your foot propped up on the sink, sticking your butt back a bit for a better angle. He reaches around with a vibrator while you both admire your mutual hotness in the mirror. 
The Porcelain Goddess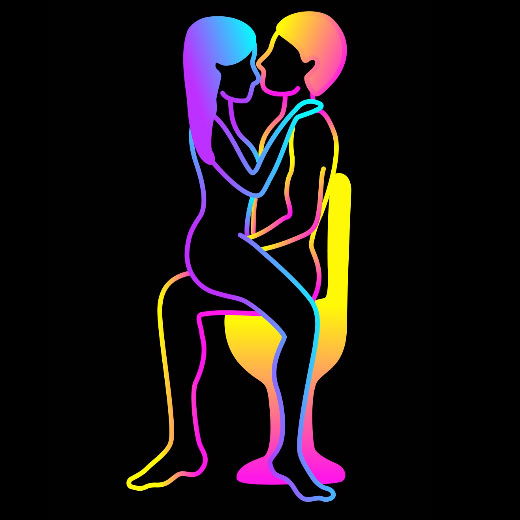 Yes, it's a toilet, but it's also the perfect height to sit on his lap and ride him. Close the toilet cover, throw a towel over it and hop aboard. Make sure you're facing him—the other way feels waaay too close to regular old peeing. Have him use two fingers on either side of clit and rub as you ride and you will no longer care that you're doin' it on a toilet.
Follow Jill on Twitter.
***
This article originally appeared on Cosmopolitan.com. Minor edits have been made by the Cosmo.ph editors.