We all want a happy ending in love, but sometimes life gets in the way, or we're just too young to know a good thing when we see it. For these three Pinoy couples, it took being apart for years before they could wise up and realize that what they really wanted was what they once had.
Read on for proof that sometimes love can come back and be better the second time around. 
Happy and Pope
Dated for 3.5 years prior to breaking up; were apart for seven years; dated for 5 years since getting back together; now married for 2 years
Happy: Pope and I met in 1999 on our first day of college. We were blockmates from first to fourth year. We became a couple eight months after meeting, being friends, and dating.
We broke up in our fourth year because we were at different mindsets at the time. I was going through a lot in my personal life and was more focused on my internship, while he was enjoying the college party scene with his friends. I was never against him going out all the time, but since it wasn't my thing, it was one of the things that drew us apart.
Continue reading below ↓
Recommended Videos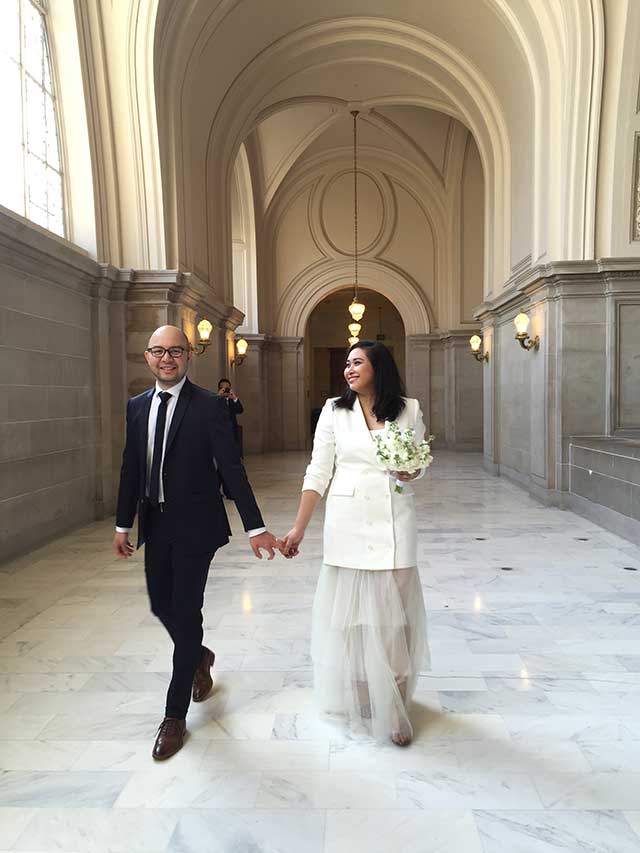 We were broken up for seven years, with no communication except for the occasional "Happy Birthday" text or "Merry Christmas" greeting on Friendster. We both moved on completely from each other and eventually did see and date other people.
After seven years apart, we finally saw each other again at a college barkada reunion, but there were no sparks or anything. Our friends were teasing us that we might be meant to be since we were both single.
After that meeting, he would constantly text me. He would always ask me out for coffee or dinner, saying he just wanted to make it up to me after all these years. While I was reluctant, I decided to give him another chance, even just as a friend. Before we knew it, we were going out more and more, just getting to know each other again.
This time around, we're older, wiser, more responsible, and more mature. We both went through a lot of hardships on our own during our time apart, which made us grow as individuals. I think that's what we needed to make the relationship work this time and to give each other the level of commitment we both deserve.
Now that we're married, things aren't always perfect, life throws a lot of challenges, we argue over the littlest things, and there are things about him that annoy me, but I can say with all honesty that our relationship really feels easy. Even if we go through struggling times especially as newlyweds, there's a real sense of happiness and contentment that I never thought I would feel.
Adrian and Sheila
Dated for almost 3 years prior to breaking up; were apart for 3 years; dated for 9 months since getting back together; now married for 3 years
Adrian: Sheila and I met at a mall where she was working part-time while still in school; I also worked at a company located in the same mall as a graphic artist. I was eight years older than her and had by then had my fair share of mistakes; meanwhile, she was still too young and she couldn't handle the history I came with. Our relationship lasted for almost three years before we decided to break up.
We both got in other relationships along the way and lived separate lives. But in the three years we were apart, our common friends would give me news about Sheila, and I admit, I still cared.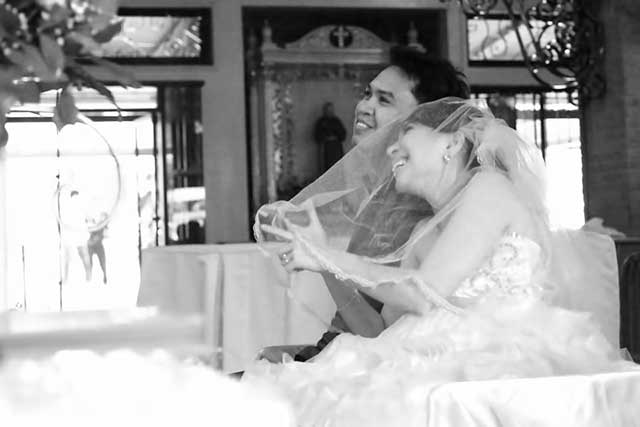 When we were finally both single, I got her number from a common friend because I wanted to hear from her again. She was excited to hear from me, too, and from there, we picked up where we left off.
I believe God really has a purpose for the both of us, and He has arranged our path for us. Ours is a beautiful story of God's healing power and design that was put in motion by God Himself. Now, Sheila and I are on our third year of marriage and are still very much in love.
My advice to couples who are going through the same thing is to follow your heart. If the love is still there, don't listen to other people and just go for it.
Mara and Edward
Dated for 1 year prior to breaking up; were apart for seven years; now dating for 3 years since getting back together
Mara: Back in third year of high school, Edward was known as the talented rapper and I had a crush on him because of his unique beatboxing skills. Little did I know that he had also had a crush on me since our second year. Soon, the courtship began and lasted for almost two years. He was my first boyfriend, and vice versa.
When we entered college, we began to have little fights and experience petty jealousy, like immature couples do. We also began to spend less time with each other. One week after our first anniversary, which we did not celebrate at all, he called it quits.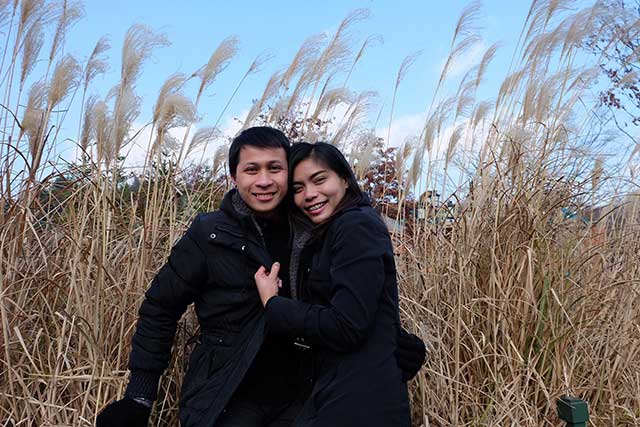 We had our own long-term partners during our time apart; however, we stayed friends. When he and his longtime girlfriend broke up, he asked me to be with him again. But I was faithful to my boyfriend then, so I cut ties with Edward. Very soon after that, he had another girlfriend. I thought we would be happier on our own separate ways, but then my longtime boyfriend broke up with me. When Edward heard about it, he texted me saying, "Bakit pinaglalaruan tayo ng tadhana?" But I let him live his own life happily while I remained single for the next two years.
This so-called "tadhana" played with us when one of our closest friends invited Edward and me to a vacation in Boracay. I was expecting him to bring his girlfriend with him, but my friend confirmed that they had recently broken up. 
That vacation was unbelievable; I was hospitalized during our last night due to fatigue, yet Edward never left my side. Weeks later, our happy souls reconnected, and now, we'll be celebrating our third anniversary this April.
We are currently in a long-distance relationship, but this is nothing compared to our seven years being apart. He really is the right person for me. We just let God make the timing right, and He didn't fail us. Now, we're mature enough to handle situations along the way, but this time, together.