When you go out with a new guy, it's easy to slip into play-it-safe mode unconsciously. (For example, you turn down dudes who don't fit your exact specs or always choose the standard dinner-and-a-movie date for your first night out.) But making an effort to be a bit daring can reap rewards.
"Start taking small risks on dates and you'll project a new kind of confidence to guys and potentially make a more exciting, intimate connection," says psychotherapist Jonathan Robinson, author of
Shortcuts to Bliss
. Plus, you'll seem insanely intriguing.
The Risk: Date Against Type
Maybe you date only bankers and shun creative types. Or you have a certain predilection for preppies, jocks, or guys who work with their hands. Well, break that pattern by going out with a different kind of dude…even if he doesn't strike you as your type.
The Pay-Off:
Simply put, you might meet someone great, as Lucy, 27, realized. "I like big, athletic guys, but I said 'What the hell?' and accepted a date with Led—even though he wasn't the sporty type—because he was so funny. Once we started talking, I found myself totally attracted to him."
Think of it this way: It's hard to know what you like and need in a man until you've sampled the full stud spectrum. And if you're busy dating duplicates of the same dude, you may be neglecting guys with the traits you need to make a relationship work, says Michelle Callahan, PhD, a New York City psychologist and life coach. "When you drop the fantasy you have about who the perfect man is and explore someone who has qualities you may like but just aren't used to, he could end up being the one who makes you the happiest."
[nextpage]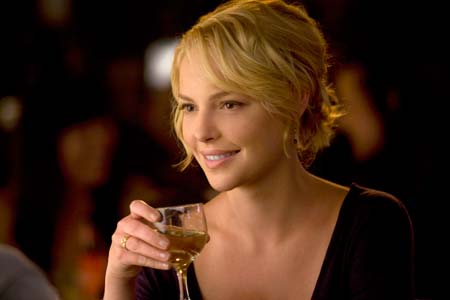 The Risk: Ask Him An Envelope-Pushing Question
Blast past benign surface chitchat and ask him a playful question that digs a little deeper, like "What do you do so well that, in a perfect world, you'd get paid for it?" or "Would you rather be a photographer for
FHM
or the president's speechwriter?"
The Pay-Off:
He'll be psyched that you took a unique approach, and you'll learn something about him beyond his typical bio rundown. See, every girl he's ever gone out with has asked him the same boring get-to-know-you questions, so if you veer from the "Where did you go to college?" and "What do you do?" path, you'll captivate his attention and make him wonder where the conversation is going to end up. "By lobbing him questions that other women don't bother to ask, he'll immediately see that you're interested in more than just his social and financial status," says Callahan. "Plus, he'll love that you're taking the initiative to keep things interesting."
[nextpage]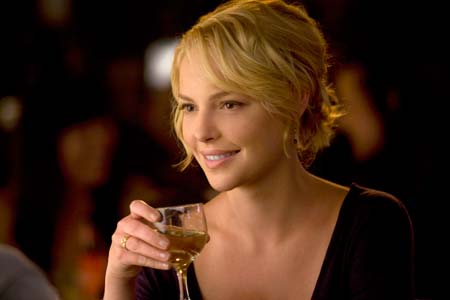 The Risk: Take Him To A Provocative New Place
If you normally go on typical dinner-and-drinks or movie dates, suggest going to an exotic restaurant with belly dancers, a film revival, a sexy performance, or the latest edgy play or art exhibition near your hometown.
The Pay-Off:
Going somewhere unexpected won't just pique his curiosity—it will help you breeze past that stiff getting-to-know-you phase. You won't even have to stress about thinking of something new to talk about. "With dinner and a movie, you can both slip into predictable roles," says Callahan. "But when you do something unusual together, you're breaking down barriers and can loosen up with each other instantly."
Jong, 27, was psyched when his date took him to a surprise destination. "On one of our first dates, Carrie brought me to a play that was a spoof of
The Vagina Monologues
. We were both cracking up and elbowing each other throughout the whole thing, so by the time it was over, we felt so relaxed and comfortable with each other. It was like we were on our fifth or sixth date, not our second."
[nextpage]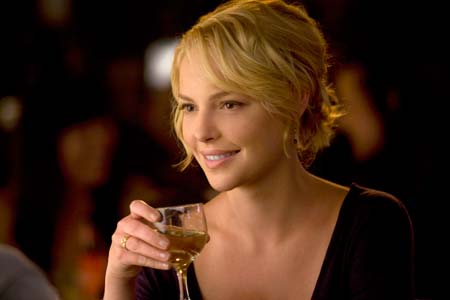 The Risk: Be Willing To Do Something Potentially Embarrassing
So your singing voice elicits cringes from your
barkada
, and your date's surprised you by booking a KTV room. Just go. Whatever your embarrassing excuse, forget about trying to hide it.
The Pay-Off:
Not giving a rat's ass if you look semi-ridiculous makes you seem secure, fun, and Cameron Diaz-hot. "Men are natural risk-takers, so they're often drawn to a woman who's open to doing something on the fly even if she's not perfect at it," says Callahan.
Aya, 28, found that going with the flow worked well. "Lito took me ballroom dancing on our first date. He failed to mention that he was great at it, so I felt like a moron trying to keep up," she says. "But later, he told me he was impressed that I just went for it." The consensus: Guys love a girl who can let go for the sake of having fun, even if it means letting her flawed side show. Plus, a girl who can laugh at herself comes off as super-self-assured…and you can bet he'll be chomping at the bit to find out if you're just as daring between the sheets.
ADVERTISMENT - CONTINUE READING BELOW ↓