I don't know about you, but TikTok has been the go-to app ever since we've been in quarantine since March 2020. From how to actually clean your white sneakers to soju recipes for your next e-numan night, trust that the video-sharing platform has you covered.
Another thing I've learned from TikTok? Apparently, dentists know if you've given a blow job before, thanks to a *certain* spot in your mouth. It all started with a video uploaded by user @cianmcbrien, and it spread like wildfire across the app.
Naturally, people were shocked at this and questioned its authenticity. Soon, dentists and dental hygienists began weighing in on the claim and it turns out that yes, they do know whether or not you've given a blow job. OMG?!
"Yeah, sometimes we can tell," said user @thyrants who is a licensed dentist. "It's usually bruising on the soft palate called petechiae. But unless the patient's really young or shows signs of abuse, we don't really care." Whew!
Dr. Huzefa Kapadia, another TikTok dentist, further confirmed this ~revelation~. He likened it to sucking lollipops. "If you like, let's say, sucking on a lollipop. One or two here or there, not a big deal. But let's say you like to suck on multiple, multiple, multiple, multiple lollipops all the time—you got a problem."
He explained that this specific bruising is called palatal petechiae. "As you can see, [there is] bruising of the soft palate and irritation right there."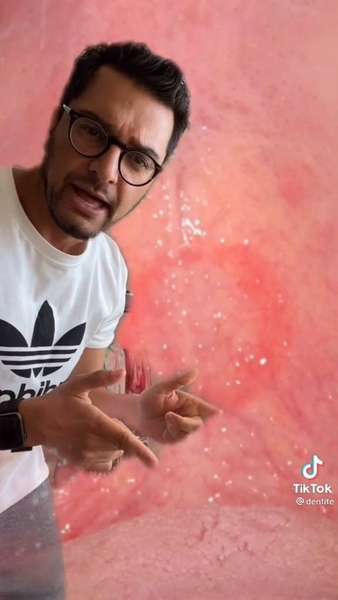 If you're worried that you might have palatal petechiae, you don't have to lose sleep over it. According to Mark Wolff, DDS, PhD, "It heals like any other bruise. It only lasts for days to a week or so." So this means that they won't be able to tell if you've given oral sex months ago, but they'll probably know if you've been fooling around the night before your appointment.
The more you know, I guess. LOL!
***
We're officially on Viber! Be part of our growing community and subscribe to Cosmopolitan Philippines now!