Snagging the man of your dreams is difficult enough. But winning over his mom? That's a completely different story. Pinoy culture dictates that a good girlfriend (or wife, for that matter) gets along with the guy's mom. Why? She's that part of your boyfriend's life that you'll have to love—and live with—as long as you're together. Remember, she's the only "other woman" in your guy's life you'll never be able to get rid of. Real mothers who've spent years raising their sons share how to get on your guy's mom's good side.
The Meet And Greet
I don't like it when the girl just sits in a corner quietly. Although I understand she can be naturally shy, she should at least make an effort to interact with other family members. Take the initiative and find a way to get a conversation going.
—Gina, one son, aged 30

I understand uso ngayon ang masikip at maiksing damit, but it's wisest to dress appropriately, especially for our first meeting. Unless we're meeting you at the beach, don't wear something skimpy! Call me traditional, but shouldn't you come in something that covers at least half your body?
—Ruby, four sons, aged 26 to 33

A girl has to find a way to determine the most appropriate form of greeting. Try to see if other people are making beso, mano, or simple handshake lang. Makiramdam ka, then do the same to your boyfriend's mom—she'll surely appreciate the gesture.
—Jeanette, two sons, aged 17 and 21

Young couples can be very sweet, but in the company of old people like me, too much display of affection can be annoying. Short pecks and kisses are okay, but sitting on the guy's lap can be too much.
—Tina, five sons, aged 29 to 39

I encourage my sons' girlfriends to be comfortable around me and just be themselves. They don't need to impress me with their English or useless trivia. If they pretend to be something they're not, how will I get to know them well?
—Ruby, four sons, aged 26 to 33

My son once brought home this girl who had a loud voice and would always butt in even when she wasn't part of the conversation. I don't think this is appropriate behavior for a first meeting.
—Tina, five sons, aged 29 to 39

'Di ba when you meet the mom for the first time, you don't know what to bring? My son's girlfriend made an effort to find out what I like, and she brought me this beautiful sewing kit as a gift on our first meeting. It doesn't have to be expensive, but be sure to give your boyfriend's mom something she can actually use!
—Ruby, four sons, aged 26 to 33[nextpage]
Continue reading below ↓
Recommended Videos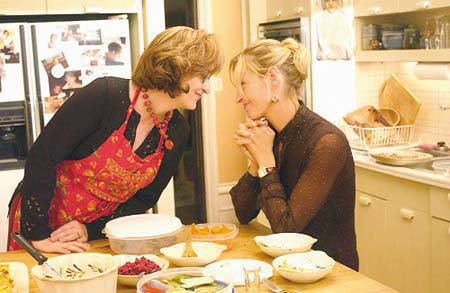 Are You Worth It? Prove It!
At a picnic in Tagaytay, we brought one of my apos without a yaya. My son's girlfriend patiently attended to my apo, making sure his barbecue was cut to small pieces and his pawis wiped with a towel. I sensed that she was sincere, hindi lang pakitang-tao. I realized she would treat my future apo with her the same way.
—Tina, five sons, aged 29 to 39

There was a time I had to stay in bed for a few weeks because of my arthritis. Because I live alone with my son, he had to take care of the household duties himself. But his girlfriend would drop by after school to cook something or bring me magazines (even without being asked), proving how responsible and caring she is.
—Kimberly, one son, aged 22

When my son was confined at the hospital for a week, his girlfriend stayed with him day and night. She brought her work to the hospital and made phone calls from there. Imagine having to change his clothes, walking him to the bathroom, and feeding him—hindi madali 'yun ha!
—Tina, five sons, aged 29 to 39

I was beginning to resent the fact that my son would skip Sunday lunch at least once a month, until I found out where his girlfriend had been taking him. It turns out they would visit an orphanage near our place and just do crafts with little kids! It's good to know my son has become more giving and selfless.
—Jeanette, two sons, aged 17 and 21

My son loved going to parties and would sometimes have a little too much to drink. On one of those occasions, his girlfriend (now my daughter-in-law) was smart enough not to drink and she drove my son safely home. She played a big role in changing my son's binata ways. Now he's a great dad and husband!
—Tina, five sons, aged 29 to 39

When their helpers left, I thought my daughter-in-law would never survive. Being working parents, they relied on the helpers a lot. But she impressed me when she devised a system for cleaning the house, cooking food, and involving the kids in the housework.
—Tina, five sons, aged 29 to 39
[nextpage]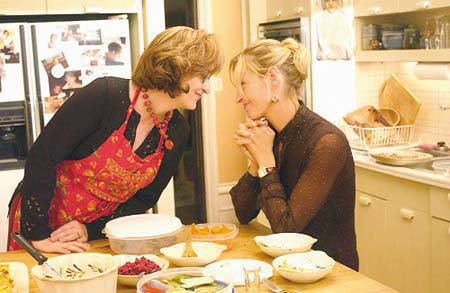 Ultimate No-no's
My son usually takes me to the mall at least once a week. But whenever he and his girlfriend would pick me up from the house, I noticed that she would often look at me from head to toe, checking out my outfit. I know this for sure because once, she even asked me, "Tita, Rustan's 'yang blouse n'yo, 'no?
—Tina, five sons, aged 29 to 39

Never lie because the truth will always come out. My son's ex didn't tell us about a three-year-old son she had from a previous relationship. It was my niece who discovered it—she taught at the kid's preschool and learned that she's the mom.
—Kimberly, one son, aged 22

My son's girlfriend is so comfortable in my home that she would order our helpers around as if she were the one paying them. It's okay to ask for help but don't do it all the time, and remember to do it nicely.
—Jeanette, two sons, aged 17 and 21

Don't drink too much at family reunions—especially when it's your boyfriend's family reunion. I can understand social drinking, but throwing up in the middle of a party? That says a lot about your lack of self-control.
—Kimberly, one son, aged 22

My son's ex had a very strict step-dad who disapproved of their relationship and did everything to stop them from seeing each other. When the girl couldn't stand up to him and fight for my son, I knew she wasn't worth fighting for, either.
—Gina, one son, aged 30

My son has been coming home late every night and it turns out his new girlfriend's job entails going to bars and attending parties. I don't think it's reasonable for her to drag my son to these events, especially since he has a regular nine to five job.
—Baby, one son, aged 27

There are jokes na nakakatawa, and then there are jokes that may be offensive. Choose where you make your green jokes, and make sure it's not at the dinner table where your boyfriend's seven-year-old niece is sitting.
—Ruby, four sons, aged 26 to 33

When the check came after having dinner with my son and his girlfriend, she took out her calculator and started dividing the total bill. That would've been okay, except that she showed me the result on her calculator, asking me to contribute that amount! Buti na lang my son said he'll pay for everything (and dumped the girl ASAP).
—Kimberly, one son, aged 22