Today, restaurants and hotels are going to be filled with dressed up couples celebrating Valentine's Day. And maybe that's also your thing. But if you want a more lowkey but equally romantic night without leaving the comfort of your home, might we suggest ordering in? 
Honestbee's Love Bundles are here to make sure you have a sexy night in. 
If you're still in the honeymoon stage, there's the First Time bundle.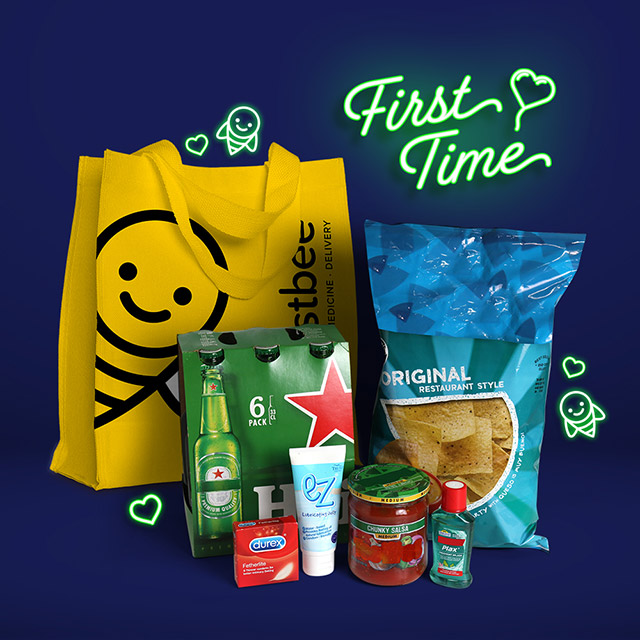 Price: P569
This includes condoms, lube, and mouthwash aka the Holy Trinity of all-night sex. End your night with cold beer and chips (or you know, get ready for Round 2). ;)
Into role playing? The Exclusive bundle will see you now.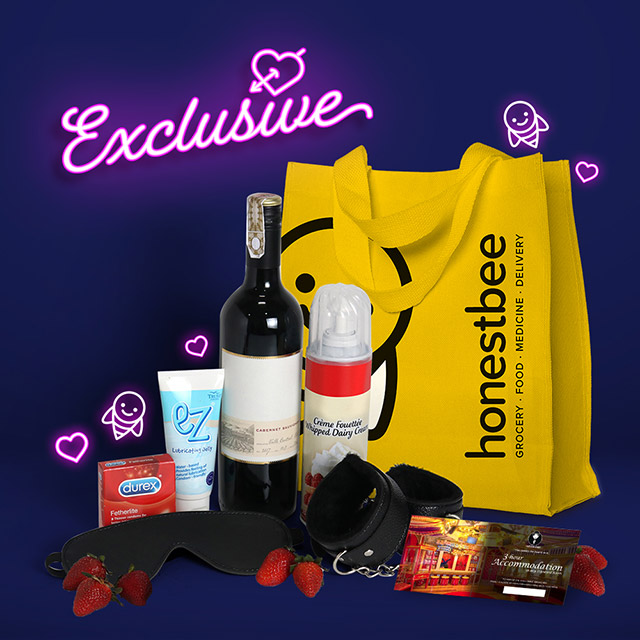 Price: P1,369
The Exclusive bundle comes with fresh strawberries, whipped cream, condoms, lubricant, a blindfold, a pair of handcuffs and Victoria Court gift cards worth P800.
For the couple who's Basically Married: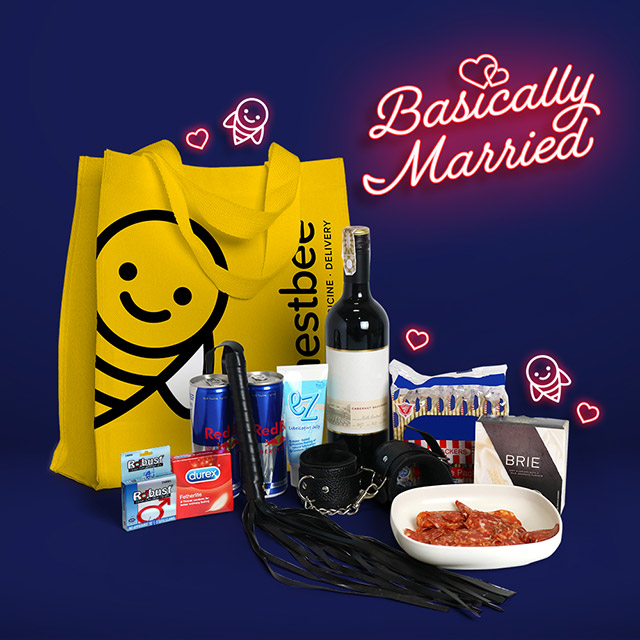 Price: P1,069
We know you need the complete package: condoms, lubricant, whip, handcuffs, Robust and Red Bull, a charcuterie platter and of course, a bottle of wine.
But if you're flying solo on Valentine's Day, be responsible for your own orgasms by buying your first vibrator and a tube of lube. 
Download the honestbee app and find these amazing bundles under the "Valentine's Made Sweeter" tab. 
Follow Ysa on Instagram. 
EXPLORE COSMO