Q: My relationship with my boyfriend is very good. Except one thing—I have trouble talking about my feelings. Not only with him, with everyone. He recently told me he is in love with me, and I did not know what to say to him. I just smiled and kissed him. He got really upset and tried to avoid the subject. I feel very bad because he is always very open with me and I can't be like that. I do have feelings for him, but every time I try to say something, I feel very anxious and end up being silent. How do I open up? How do I become confident talking about my feelings?

A: This is such a difficult question. Even motormouth exhibitionists struggle to be open with the people they care about. Opening yourself up, trusting someone, admitting your needs, and making yourself vulnerable are hard things to do. For everyone. For most of us, it's a lifelong project. And it sounds like it's tougher for you than most.
The one essential thing you can do is to try to create a sense of safety when you have these important conversations. Think about what you need to feel safe and then ask him for it. It sounds like it bothers you when he gets "really upset" and then retreats. Understand that when he's upset, that frustration might feel like a judgment and it might feel like he's blaming you for the problem, but he's just reacting to the stress and confusing emotions in his own way. It probably isn't easy for him either. Think of a bad argument like a stereo that's blasting. When it gets to be too much, you hit the mute button. He storms out of the room. Either way, you're both shutting each other out.
Continue reading below ↓
Recommended Videos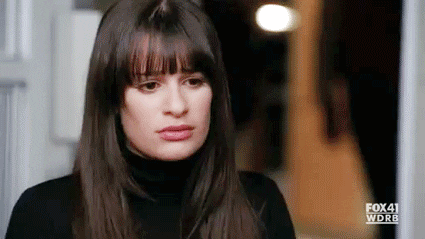 Silence can really scare a partner. Our minds race, and we fill in the quiet with all sorts of paranoid theories, which are often much worse than the truth. Don't let that unreality take over the relationship. Before you get into talking about whether you love him or not, talk about how you feel about talking. Tell him what you wrote me: that you have trouble expressing your feelings and you want to get better at it because you care about him. Tell him that you need him to be patient while you work on opening up. He should respect that.
Sometimes, couples therapists suggest creating a structure for tough conversations, so you don't have to worry so much about how to talk while you're figuring out what to say. Here's a simple exercise that involves taking turns and can help your partner understand what you're saying. First, ask him to listen, without interrupting, for, say, five minutes. Then ask him to explain what you said, without interrupting him. And then take a few uninterrupted minutes to gently correct or elaborate on what you said. (The idea is that you can identify some places where you're just not understanding each other.) Then let him do the same. It's a gimmick. But think of it like an icebreaker. It's not the specific exercise that matters; it's the effort you put into communication.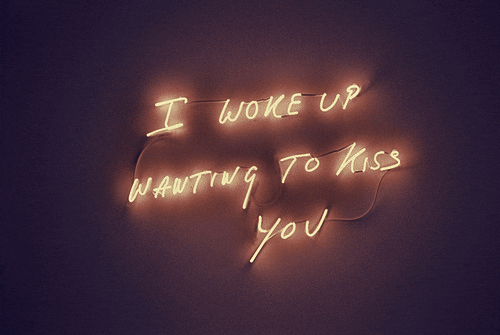 All that said, if you have trouble talking about your feelings "with everyone," as you say, it might be time to take some more proactive steps. Some people assume that therapists are only there for extreme or diagnosable cases; but therapy can be extremely helpful in situations exactly like this: when you've identified a specific problem and you want to work on it. By all means, talk to friends and family too, but a pro will have specific experience in identifying root causes and patterns. One might be able to help you identify why you have such trouble expressing yourself and might help you break the cycle.

*** 
Q: Two years ago, I started dating this guy when I came back home from college for the summer. We dated the whole summer, and when fall rolled around, we agreed on a long-distance relationship, but after two weeks into the semester, he fell off the face of the earth. That is, until winter break was nearing. He texted me out of the blue, asking when I would be back in town and that he would like to see me. Winter break ended, I went back to school, and the same thing—he fell off the face of the earth until spring break and summer break. It's been like this for the entire time I've known him. After the first and second times he acted interested then dropped off, I should've known better than to get lured back in again, but I can't kick him. Please help! I've told myself he's no good, but I just keep going back to him.
A: You need to drop this guy. He sounds lazy. He enjoys dating you—but only when it's as convenient as possible. If you're nearby? Sure, he'll hook up. But as soon as you're back at school, it's out of sight, out of mind. And you have no idea what else he's been doing for the last two years. That's just too long for a merely convenient situation to continue. And it's not just his fault. You've been going along with this situation for a while now, without demanding more.
If you want a real relationship, you want to be with someone who cares enough to weather the hard times. You want to be with somebody who will work through tough stuff and make your relationship a priority, even when things aren't easy. At the very least, you want someone who cares enough to pick up the phone. That's not this guy. So drop him. And find someone who won't forget about you as soon as you cross the county line.

*** 
Q: I've been dating a guy for the last three months, but we're really serious, considering how short that is. He currently does not have a job and has been staying at my apartment more often than not. This is not an issue in any way—he cleans the place, and it's great to come home to him. But recently, I started leaving my laptop unlocked at home with him while I work so he can use it during the day. Out of curiosity, I checked the browser history to see what he looks at during the day and found out he's been checking some of my Facebook messages. I don't feel very angry because I have nothing to hide, and I think he's doing it out of boredom and not because of trust issues, but should I be worried? Is snooping always a red flag?

A: This isn't the worst betrayal, or even an unusual one. Very few boyfriends or girlfriends can say that they haven't peeked over their partners' shoulders to see who's texting them. Plenty of people scan their partners' text history or Gmail inbox, even though they know it's wrong. It's not cool—it's an invasion of privacy—but, hey, it happens. With so many digital footprints left behind, it's hard not to notice them. Especially in the early days of a relationship—and you're just three months into it—it's incredibly tempting to snoop.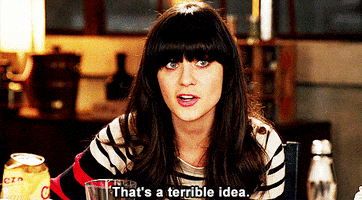 Probably, this is just a case of your boyfriend's curiosity getting the better of him, but don't rule out "trust issues," as you say. Maybe, not knowing you very well, he doesn't trust you. Maybe he's been burned in the past, or maybe he's just sensibly skeptical and gun-shy about committing. It sounds like you're moving fast, and it's entirely reasonable for that to cause some anxiety. But let's not worry too much about his motivations: What about you?
Does this make you trust him less, knowing that he's gone behind your back and scanned your private emails? Do you think this is a sign of unhealthy possessiveness, irrational jealousy, or unreasonable suspicion? You asked if this was a red flag. I'd say it's more of a warning light (more "check windshield washer fluid" than "engine overheating"). It's probably not a big deal, but you shouldn't let it slide.
The only way you'll find out why he snooped is if you talk to him about it. So call him out. Tell him that you're not mad, but you know he's been reading your messages. Tell him that you're flattered that he wants to know more about you, but that he could learn much more by talking to you instead. Ask him why he snooped. Try to get a real answer—and maybe use it as an excuse to learn more about his own dating history, to see where he's coming from. Then tell him that you do need him to respect your boundaries. Even though you've got nothing to hide, you still deserve your privacy.
Do you have a question for Logan about sex or relationships? Ask him here.

This  article originally appeared on Cosmopolitan.com. Minor edits have been made by the Cosmo.ph editors.