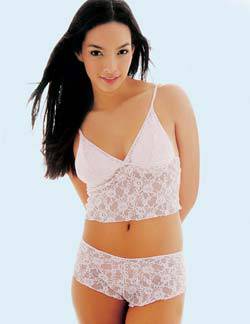 Your man may know his way around the female landscape, but when it comes to hitting your hot spots, he'll still need guidance. If only you could draw up a blueprint or laminate step-by-step cards. Sigh. You can't, of course, without annihilating his ego. So instead, be creative and a bit sly. "You can teach him to please you by using communication strategies that won't ruin his mood," says Michael Gurian, author of What Could He Be Thinking? Here's how:

Make Everything New
If your man is working his signature sex skills on your bod, and out of the blue, you request some other move, he's gonna crumble. But let's say you change everything from the beginning—for example, by doing it someplace different, like the kitchen or a bean bag chair. Voila, your whole sack session gets a fresh feel, and you've set the stage for experimentation. Now, asking him for something new won't be insulting.
Continue reading below ↓
Recommended Videos

Just whisper exactly what you desire, like "Grab my hips and pull me toward you." Then give him feedback (sighing, moaning, heavy breathing) so the magic maneuver is seared into his brain. "The change will make you both more open to trying different techniques," says Michael J. Bader, DMH, author of Arousal.

Guide Him A Sexy Way
It works like this: "With guys, it's not so much what you say but how you say it," explains Bader. Meaning, you can steer your stud in the right direction by voicing your needs in a playful way, so it seems fun. Instead of commenting on what you'd rather have him doing ("Can you slow down?"), which he'll take to mean he's missing the mark, deliver a bold command ("Do me real slow") that he'll interpret as being part of the sex act.
[nextpage]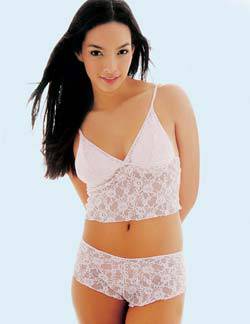 Teach Him With Your Bod
You know how when you're turned on, you totally focus on the way everything feels? When men are aroused, they experience this single-mindedness to an even more intense degree because the verbal centers of their brain nearly shut down. "They're entirely tuned in to physical sensations, so if you use body language, he'll catch on quickly," says Gurian. Brazenly take his hand and show him how to caress you. Then during sex, hop on top and demonstrate the rhythm and depth you need. "His body will soak in everything you do," says Bader.

Recap Sporty "Guy Talk"
When your dude hits the jackpot, you probably let him know with a moan. But to make it really stick, bring it up again a few days later using guy-style speech. "Copping the same technique as a sports recap, which highlights the best plays of a game, drives the point home because guys understand this language," says Bader. While you're in the car or watching TV together, recall the specific move that drove you wild. For instance, "Remember how you circled your tongue around when we were hooking up the other night? That felt amazing." It reinforces what he did right and shows that it left a lasting impression on you.