PROS:
1. LOCATION IS EVERYTHING.
At some point your body gets used to the routine: bath, bed, bang, and you miss the point of having sex. "Whether it's where you do it, how you do it, when you do it, what you wear, what toys you use--change is really important," says Dr. Renee Horowitz, founder of the Center for Sexual Wellness in Detroit. Plus, taking the action out of the bedroom and into "uncharted" territory induces the brain to release the chemical dopamine, which promotes enjoyable sexual behavior.

2. RISK UPS THE THRILL.
Ana P. Santos, founder of Sexandsensibilities.com, says, "there's a natural thrill to having sex outside of your usual place because there's new stimuli to excite you."
3. YOU CAN PRACTICE COSMO SUTRA.
Doing it shore-side takes skill to avoid accidents and other incidents—like getting caught. It pays to creatively conceal the deed. Your best bet? Dig up a small hole in the sand and place a beach towel on top of it. Let your man sit inside the makeshift hole and sit on top in reverse cowgirl position. Then, ride him like a wave! Half hidden from view, it looks like you're just admiring the sunset while cuddling.
4. IT'S SOMETHING TO TELL YOUR GRANDKIDS ABOUT—OR NOT!
Quickie sand action may not make up for the hours you spent looking for the right spot, but it will be one for the books nonetheless. Your heightened senses (You have to stay alert for onlookers)—and the race against time lets you feel more pleasure with less effort.
5.  YOU CAN BE YOUNG, WILD, AND FREE.
There's something primal (and arousing) about moaning in reckless abandon out in the open. Unleash your inner wild child and go skinny dipping post-romp. Full moon, optional. Just make sure you remember where you put your clothes!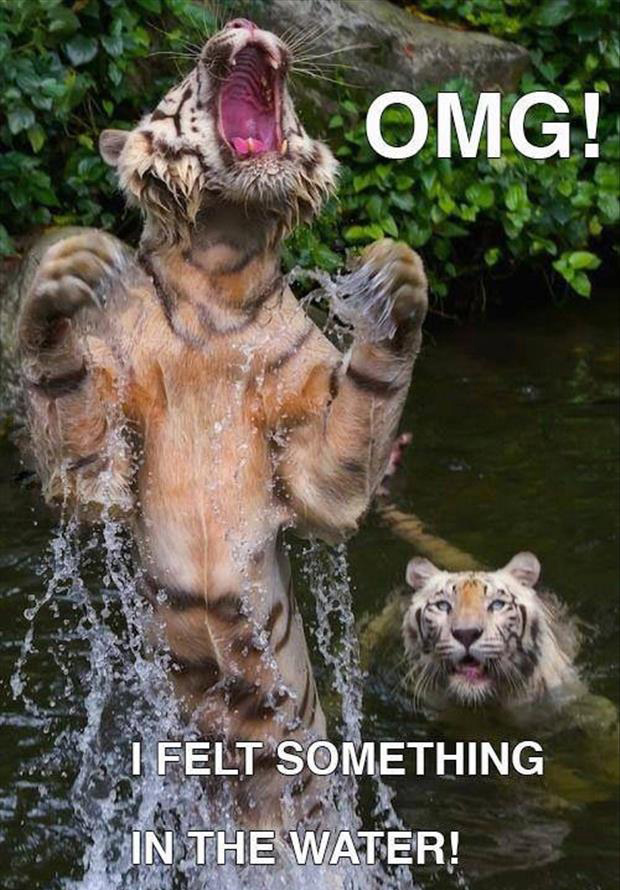 Go to the next page for the Cons![nextpage]
CONS:
1. YOU'LL HAVE JAIL TIME INSTEAD OF FUN TIME.
Before getting it on, "check the laws in the country you're in, especially if you're on vacation," urges Santos. In some countries—like the Philippines—it is a felony. Your 30-minute romp might land you in jail for at least a year, and cost you a minimum of P100,000. Not worth it!
2. CREEPY CRAWLIES UP YOUR HOO-HA!
Truth is, sex on the beach is neither clean nor comfortable. You could get "sand in your mouth and on your private parts ('sand crotch'), and the constant rubbing of sand on those sensitive areas can dampen sexual arousal," says Dr. Jaydee Vila-Inkee, a fellow from the Philippine Obstetrical & Gynecological Society. Sand is the least of your problems: Tiny crustaceans can make their way up there and cause all sorts of problems!
3. YOU'LL GET MORE THAN JUST SEX.
Since the beach is a public place, you are at risk not only from voyeurs, but also from man-made waste that pollute the sand and sea. The Journal of Science and Technology reports that Enterococci (a type of bacteria that can cause urinary tract infections among other STIs) and E.coli are strains of bacteria that can be found in seawater and on sand. Swallowing dirty water or getting sand lodged in your vajayjay can be a major beach bummer.
4. IT'S NOT SMOOTH SAILING—LITERALLY.
Doing the deed underwater may be exciting, but it can be painful, too! "Since the natural lubrication is diminished underwater, friction caused by sex can result to micro tears in the vagina, making women prone to any form of infection, like bacterial vaginosis or fungal infections," says Vila-Inkee. Condoms might break or fall off, too. Make sure you have backup contraceptives!
5. IT'S A LOT OF WORK.
Sex on the beach takes serious preparation to make sure you don't end up on social media feeds the next day.You have to check if CCTV cameras cover the area, or if roving guards frequent the spot. To avoid injury, make sure your space is not littered with sharp rocks or glass (Ouch!). Finally, doing it at night makes it harder for the neighborhood mamboboso to capture the action.