What better way to shake things up a bit than by exploring new or more challenging sex positions? Try any or all the positions on this list—flowers, chocolates, and love notes optional!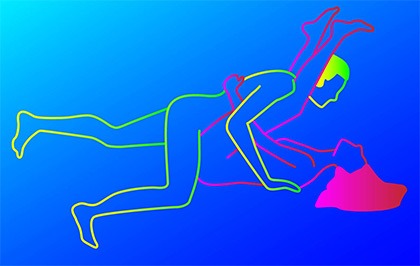 Because let's face it—sometimes, you don't just have the time for "slow and steady." There's no better way to pull off a quickie than in an amped up missionary position. Lifting your legs towards your shoulders allows your partner to better penetrate you. You can get in some clitoral stimulation, too. If you really haven't got the time to get wet, don't shy away from using some lube or try a little naughty sexting (i.e. virtual foreplay) hours before show time.
Continue reading below ↓
Recommended Videos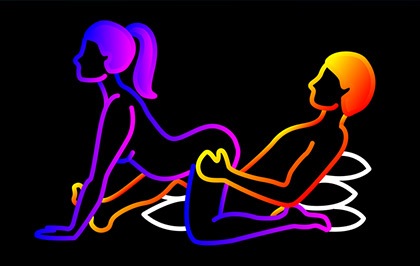 Any girl who's ever tried the reverse cowgirl knows how essential support is for her and her partner. Maintaining the postures is difficult AF and therefore distracting! Two mini pillow towers—one for his back and the other under his bent knees and legs—should do the trick! You get some support while straddling him, too, so go to town with your thrusts!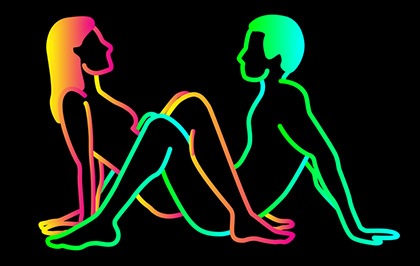 This position combines three ingredients for a very romantic-slash-raunchy sex sesh—eye to eye, leg over leg, and obviously, him buried deep in you. It's pretty straightforward and hot AF, especially if you slowly get into a rhythm while watching each other enjoy every beat.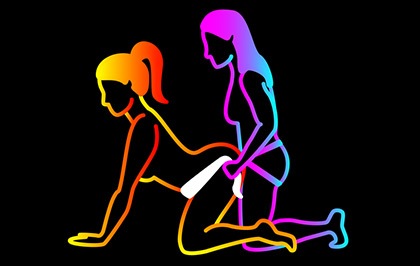 Shout out to Dr. Ruthie Neustifter, a sex and intimacy researcher who shared this tip with Cosmopolitan U.S. She suggests one simple tool to make the penetration in doggy style even more intense: a soft "leash." You can DIY by folding a long towel (or even a shirt or pants you don't mind stretching) into a strip. The leash doesn't go over the neck, obviously, but under the hips so that your partner can pull on it for a deeper grind. P.S.A. This is also a great position for strap-on sex, as illustrated.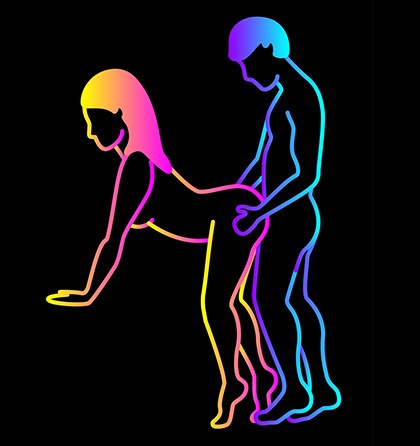 If you and your guy have built up your endurance over the years, you might want to test it out in this bent-over, taken-from-behind position. The course? Do it in as many parts of the room (or the house!) as possible, and move onto each ~*sexathlon*~ station by stopping right before someone orgasms. Trust us, that last hustle to the finish line will take your breath away.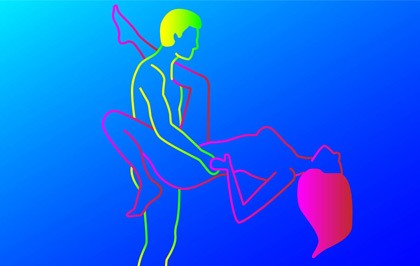 And the main course is you. Ideally, you can lie on a table that's as high as your partner's hips. If not, modify this position with you lying on a sturdy pillow tower or with your partner kneeling and you lying on the edge of a low bed. Let him play with his food—he can fondle your breasts, stroke your unobstructed clitoris, and hold on to your hips. This might be too hot to handle, TBH, so if your partner finishes quickly, don't sweat it. You're in the perfect position for some oral already! Go ahead, and enjoy dessert!
Follow Ginyn on Instagram.