Being stressed out doesn't really deter people from having sex, especially if they're horny. If you find yourself in the same situation, you'll (subconsciously) want sex that'll relax you or let you unleash your frustrations. These positions should do the trick:
Relax first:


Lotus
How to do it: Make your partner sit up with his legs crossed or stretched out. Facing him, straddle your partner. Then sit on his lap and wrap your legs around him.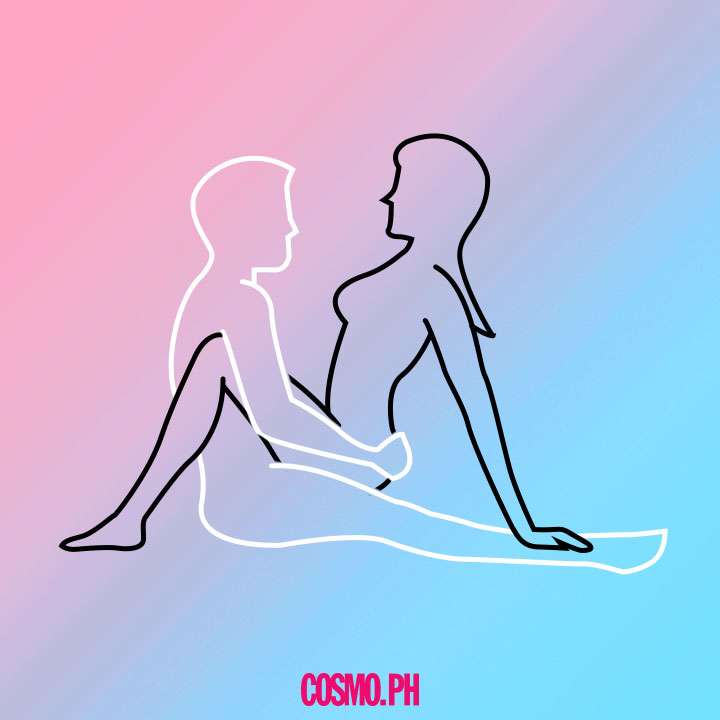 Why it works: Maintaining eye contact with your partner and breathing deeply as you grind slowly will quiet your mind and soothe those strained muscles. You'll feel like you're just ~*flowing.*~
Continue reading below ↓
Recommended Videos
Spooning
How to do it: Lie down beside your partner with your back to his chest, and let him enter you.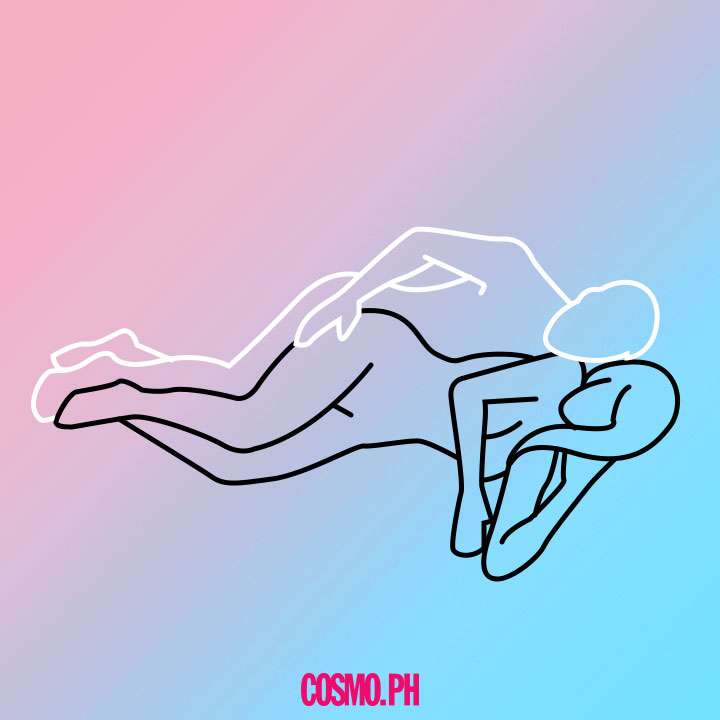 Why it works: This cuddle position will bring your partner close to you. You'll feel safe and comforted owing to his arm around you and the warmth of his body.
The Right Angle
How to do it: You'll need a hard and stable table or counter, as well as some pillows to cushion your spine. Lie down on the table with your bum at the edge. Standing up, your guy goes between your legs and enters you from there.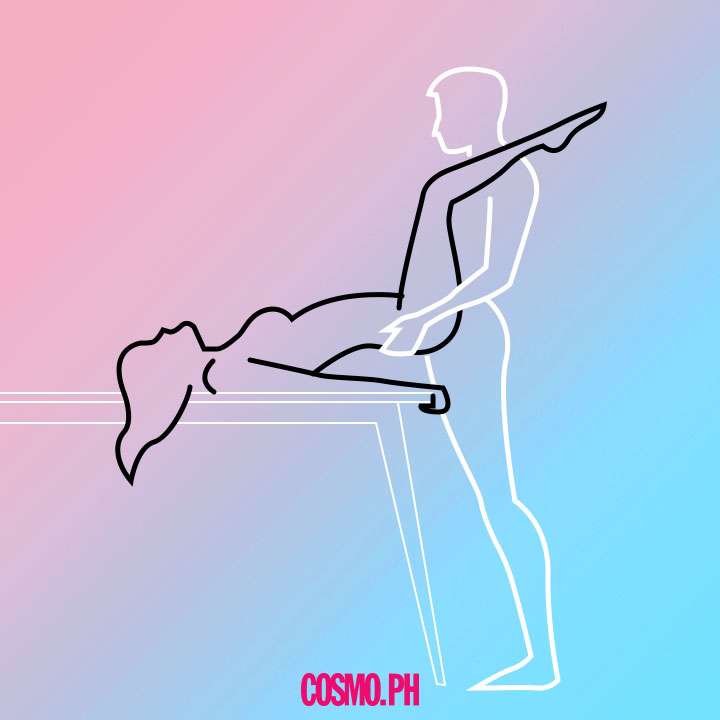 Why it works: For you, this is all satisfaction with zero effort. Just lie down comfortably and enjoy your guy thrusting away and even fondling your breasts.
It's time to *really* get started:


Reverse Cowgirl
How to do it: Your guy lies on his back, flat on the bed. You go on top of him, facing the same direction he is. Spread your legs over his hips and lower yourself to his penis. Lean forward with your arms supporting you up and resting on his shins. Rock back and forth or twerk your way to hitting the G-spot.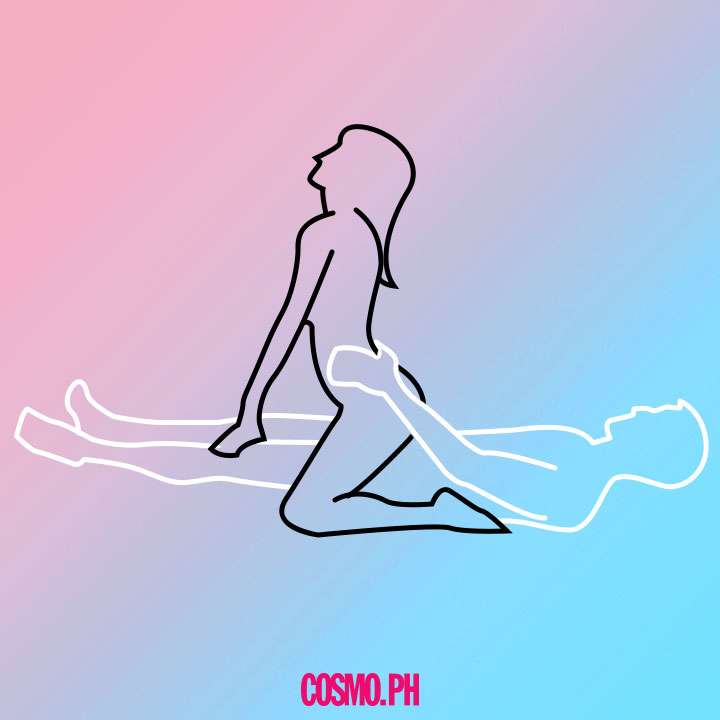 Why it works: You have full control of your speed and your angle, so you can ride fast and go deep to take all your frustrations out and yield amazing results.
Bucking Bronco
How to do it: Have your guy lie flat on his back. Facing him, go on top of him with your legs flanking his shoulders or his torso. Lower yourself to his shaft. Lean back and support yourself up with your arms. He can thrust up and down, but, by all means, shake the stress loose.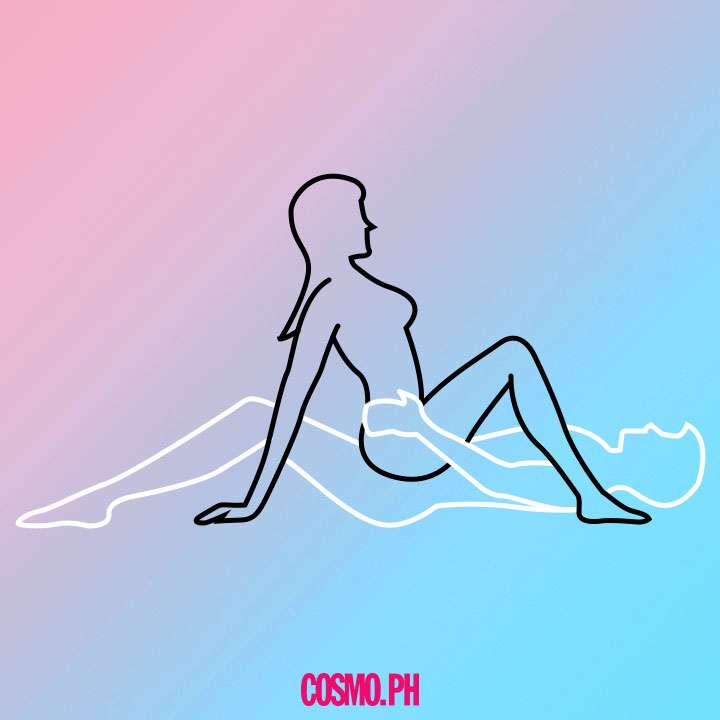 Why it works: Leaning back will be great for giving you that deep stimulation. Also, seeing each other's faces scrunched up in pleasure will arouse you more to keep going like an animal. If you haven't done this before, the novelty will add the thrill.
Thigh Master
How to do it: Have your guy lie on his back with his legs bent. With your back angled towards him, straddle one of his thighs and lower yourself to his penis. Hold on to his legs for support as you rock back and forth or bounce up and down.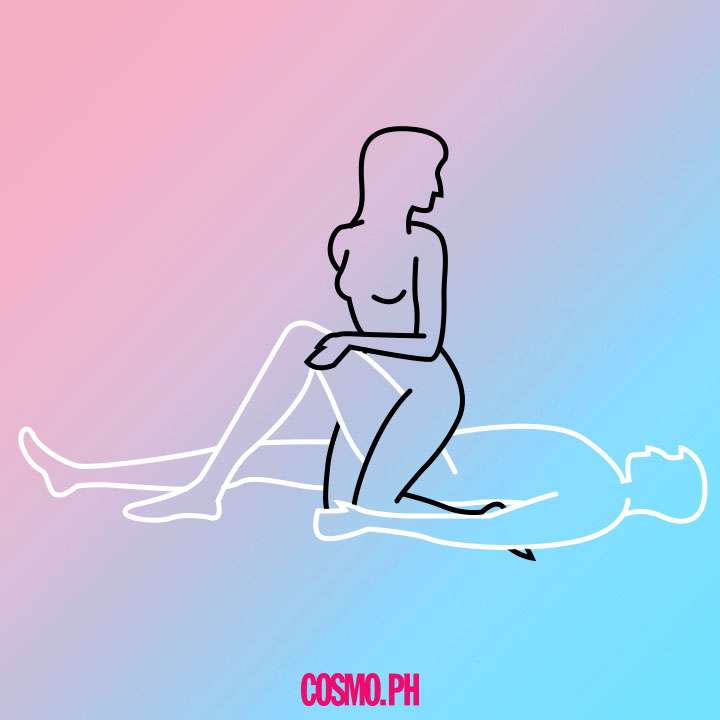 Why it works: You're in full control of the pace, so it's entirely up to you when you'll let yourself have the explosive climax. Apart from humping your worries away, get the gigil out by kneading his thighs.
Love Seat
How to do it: Make your partner lie down on his back. Go on top of him with your back to his face and your arms and legs planted firmly on the bed and pushing you up.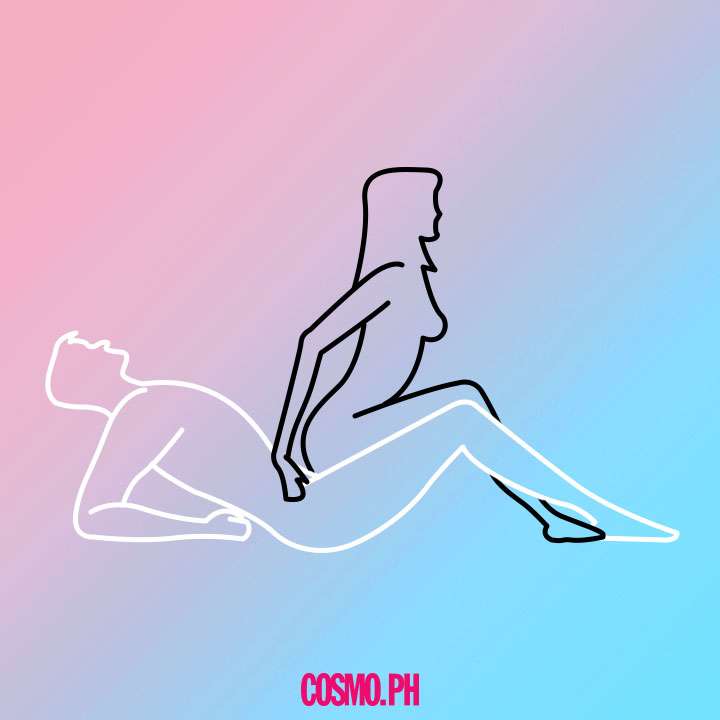 Why it works: The angle with which you ride your guy up and down is something else, providing a thrilling break from more predictable sensations that vanilla positions give. The extra challenge of pushing yourself up is another good outlet for releasing stress.
The Squat
How to do it: With your guy lying on his back and with you facing him, stand with your legs flanking his hips, then squat! Pulse up and down, and find support and balance by holding his raised hand.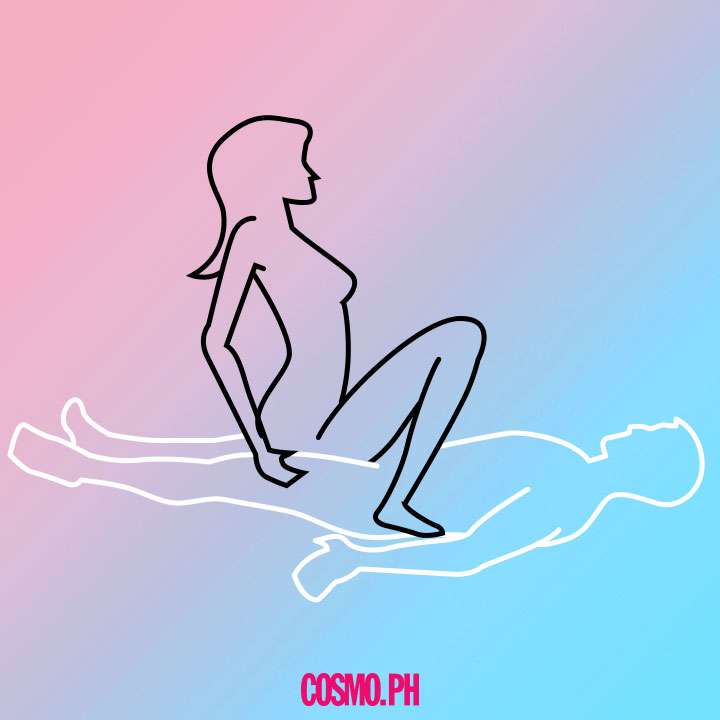 Why it works: The bouncing squat works your muscles, and your frustrated self will be up for the challenge to keep on going—and aggressively, at that. You'll not only relish the burn in your thighs. You'll also swim in wave after wave of sheer pleasure from the Big O.