COSMO QUICKIE: This story at a glance!
A brief history of the vibrator: Did you know it was used to treat "female hysteria?" What does that even mean?!
Dildos vs. vibrators: What's the difference?
Types of vibrators (and how each one works)
How do you clean and store a vibrator or dildo?
Don't miss the cute video we made at the bottom of the article (wink!).
***
Remember that one episode from Sex and the City when the girls were talking about sex and orgasms (duh), and Miranda was raving about her vibrator? A less-than-enthusiastic, fairy tale-obsessed Charlotte then went on and on about how you can't take a vibrator home to meet Mom, and pretty much dismissed the whole notion of needing vibrators because, hey, men exist… until Miranda introduced her to The Rabbit.
Ladies, we're Miranda.  
Hear us out. We're *not* telling you to boycott men or trade human interaction for a sex toy (like Charlotte did for a little bit); we're just saying that a conversation about vibrators can vastly help you, your orgasms, and even your relationship.
A little history on vibrators
During the Victorian era, women who had low libidos and experienced fatigue, anxiety, and mild depression were all diagnosed with "female hysteria." A hydrotherapist, Dr. Russell Trall, claimed that 75 per cent of women suffered from female hysteria. Yeah, women have been called "crazy" for having emotions for almost 200 years now. *eye roll* Doctors "cured" female hysteria with a manual pelvic massage to cause "hysterical paroxysm" (orgasms).
ADVERTISMENT - CONTINUE READING BELOW ↓
In the late 1800s, Dr. Joseph Mortimer Granville invented the electromechanical vibrator, while an American physician, George Taylor, invented a steam-powered vibrator called "The Manipulator." In 1899, battery-powered vibrators were introduced as a household appliance. LOL! It got so popular that it "became the fifth electrical appliance to be introduced into the home alongside the tea kettle, sewing machine, fan, and toaster."
It wasn't until the 1920s that vibrators became pornographic, and women struggled with justifying that particular purchase. Doctors stopped prescribing them as well. Out of what we assumed to be sheer desperation, vibrators were marketed as weight loss machines in the 1950s.
Thanks to feminism, the vibrator re-emerged as a symbol of female sexuality. Still, the negative connotation of sex toys and sex shops persisted.
Even today, women are cautious about entering sex shops for fear of being labeled "too promiscuous."
Sex historian Dr. Rachel Maines says, "I heard back in 2000 that magazines like Glamour and Vogue wouldn't accept vibrator advertising because they don't want to endorse female masturbation, although they [did] accept ads for Viagra. It's heteronormativity, where the only real sex is penetration of the vagina by the penis to male orgasm and everything else is just fooling around."
The difference between dildos and vibrators
This is a common question among sex toy virgins. Dildos are sex toys specifically designed and made for penetration. Most of them do not vibrate. Anyone can strap a dildo on and insert it in their partner. It can also be used during masturbation. When buying a dildo, factor in length and girth. Though there are dildos that do vibrate, the primary purpose of a dildo is to penetrate, while a vibrator isn't limited to one body part (like how the Magic Wand doubles as a massager). When choosing a vibrator, you might want to consider the noise level, intensity, speed, and rhythm.
ADVERTISMENT - CONTINUE READING BELOW ↓
Types of vibrators
Oh, boy. So there are literally too many ~*amazing*~ vibrators out there, with different sizes, speeds, and pulsating patterns, but here are some of our beginner-friendly recommendations:
1. Bullet and Egg vibrators
These are small bullet- or egg-sized vibrators that are discreet, but powerful. A lot of them can be fully inserted. Also, most of the time, they don't have that intimidating phallic component—they're actually pretty cute, you guys. The Yoru, Kushi, and Tori from Ilya's Iroha collection are great if you want something minimalistic and adorable. The bullet vibrators from their Tickler collection are also worth mentioning.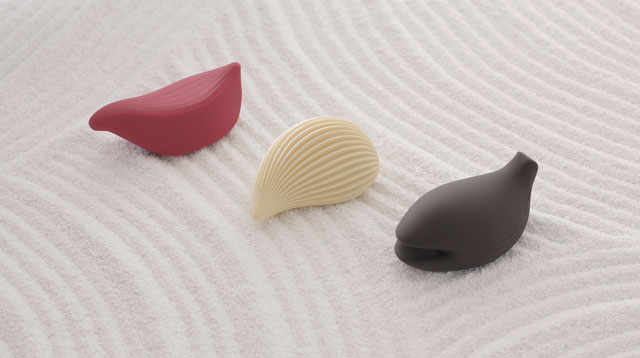 We particularly love Foxy from their Tickler line—it looks like a lipstick! ;)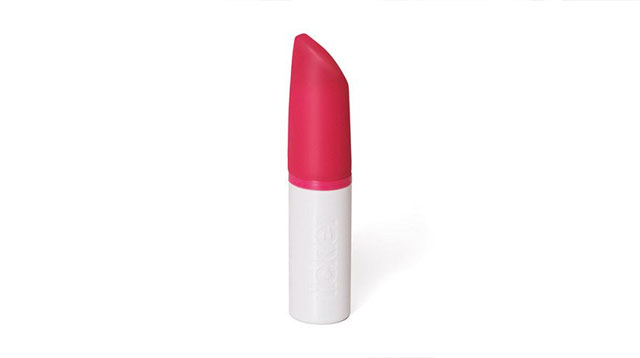 ADVERTISMENT - CONTINUE READING BELOW ↓
2. Clit vibrators
So these are vibrators that focus on clit-stimulation. Research shows that "70 percent of women cannot orgasm with intercourse alone and need direct clitoral stimulation to orgasm." Ilya's Bunny, Seti, and Keri vibrators pack a serious punch.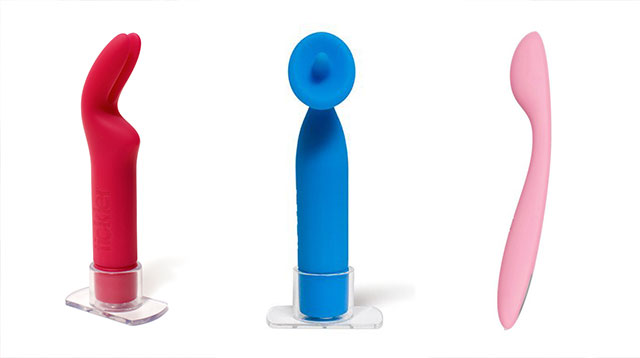 3. Wand vibrators
Don't be scared! There are wand vibrators that aren't as big as the Magic Wand, like Ilya's Mini Emma. The head is flexible so you can use it for different positions. It also has the "Intelligent Mode," which basically means that it starts slow, but then builds up in intensity!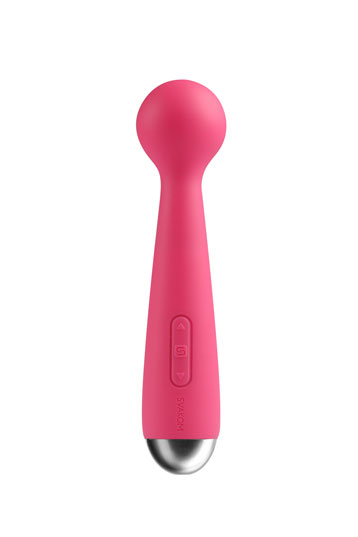 4. Rabbit vibrators   
These vibrators are designed for penetration and clitoral stimulation—the best of both worlds. If you're looking to upgrade from your bullet vibrator, we recommend Ilya's Ina Wave from their Lelo collection, as well as the Alice and Barbara (a personal favorite) vibrators from the Svakom line.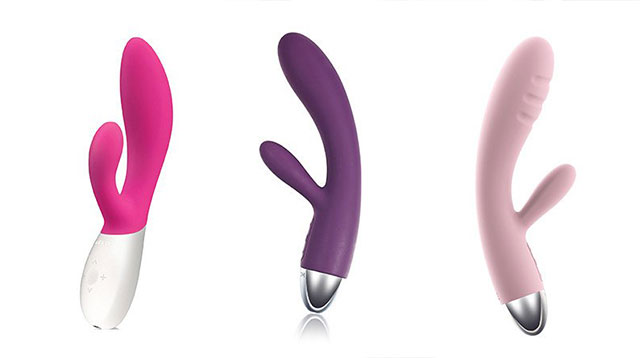 How to buy your first vibrator
Interested but still feeling a little uncomfortable? We get it. We recommend starting slow (and small). Experiment with bullet vibrators; they're tiny, kind of cute, and easy to stash away! If you have some sexual experience (solo or with a partner), and you know that you're the type of person who orgasms more from clitoral stimulation, focus on products with vibrations that are area-specific. Think about how strong you want the pulsations to be. Test the strength of a vibrator on the tip of your nose first—research says your nose is almost as sensitive as your clit! Most importantly, look for body-safe materials! If a potential battery-operated boyfriend contains phthalates—a chemical used to soften plastic that's been associated with birth defects and cancer—it can seep out of the sex toy and into your body. No, thanks.
ADVERTISMENT - CONTINUE READING BELOW ↓
Why you should consider owning a sex toy
Well, first of all, who doesn't want more orgasms?! An orgasm can help calm you down and induce sleep! It's also a pretty effective painkiller. When you climax, a natural chemical called Oxytocin as well as endorphins surge through your body. Professor and sexologist Beverly Whipple from Rutgers University found that "when women masturbated to orgasm, the pain tolerance threshold and pain detection threshold increased significantly by 74.6 percent and 106.7 percent respectively."
If you're sexually active or in a relationship, vibrators can enhance both your sex life and your health.
In a study with 2,056 female and 1,047 male participants, they found that both sexes benefited from the use of vibrators. The female respondents who used vibrators "experienced greater sexual desire and arousal, better natural lubrication, and enhanced ease of orgasm during sex overall, compared with those who said they had not ever used a vibrator." They were also more likely to have gone to their OB-GYNs for exams that year. As for the male respondents, those who used vibrators reportedly "rated themselves higher on measures of sexual function, such as the ability to achieve and sustain an erection." A bonus: they were also more inclined to participate in "sexual health-promoting behaviors, such as examining their testicles for signs of cancer."
What boys really think of vibrators
We're not going to deny that there are still some guys who feel emasculated by vibrators, just like how there are still some guys who believe women shouldn't express their sexuality—not all men though! A study from the University of Guelph, Ontario surveyed 49 men in heterosexual relationships and found that most of them weren't intimidated or threatened by their partners using vibrators in the bedroom. The co-author of the study, Erin Watson, told Mic, "many men reported an increase in sexual intimacy between them and their partners as a result of using a vibrator during sex." Including the vibrator in their sexcapades allowed both of them to "experience simultaneous orgasms and look into each other's eyes while they reached climax."
Are vibrators addicting?
Sex therapist Vanessa Marin admits that vibrators should be used with caution because it can deliver an orgasm much quicker than a hand could. It doesn't take a whole lot of effort; it "supports lazy masturbation habits." That said, your clit "can start to become acclimated to that one particular type and intensity of stimulation." It might also be harder for you to teach a new partner how to mimic the kind of pulsation, speed, and intensity you get used to with a vibrator.
How to clean and store your vibrator  
We consulted the people behind Ilya to learn proper vibrator care. You should always clean your vibrator before and after using it. Wash your vibrator with fragrance-free soap and rinse thoroughly (unless your vibrator is only partly waterproof). For motorized toys that are waterproof or water resistant, make sure all the parts are in place to prevent seepage. Leather products should be cleaned and maintained by a good leather conditioner. If your toy is ribbed, you need to make sure you clean all the ridges, nooks, and crannies—these are breeding grounds of bacteria. After cleaning, don't immediately store your toy; let it dry completely before doing so. Storing damp toys might cause mold to grow (gross).
ADVERTISMENT - CONTINUE READING BELOW ↓
To make sure your vibrators last, it's advisable to keep your toys separate from each other. Certain materials might melt when they're kept together. Resealable plastic bags are recommended. And store all your part-time lovers in a cool and dry area. 
Still not convinced you should buy yourself a vibrator? This cute video ought to do the trick!
VIDEO: Jean Saturnino
For more information, you can visit Ilya's website and Facebook page.