Weddings are a serious investment, and we don't just mean the lifetime commitment you're making when you tie the knot. Nope—we're also talking about budgets, costs, and expenses, which pile up as you plan your big day. One Pinay bride admitted she and her husband spent P2.6 million to mount their wedding!
It is, of course, possible to have your dream wedding without draining your bank account. In fact, DIY weddings have been a trend for some time now. They not only give you free rein over every aspect of your wedding, they also allow you to spend less and save money.
Take it from Jennifer Camintoy-Lopez, a 28-year-old software quality assurance tester. Jennifer came to our attention after we saw a Facebook album of her wedding preparation involving fabric bouquets, bridesmaid skirts, and detailed boutonnieres—all of which she made with her own hands! "Semi-hardcore DIY bridezilla for our wedding," she captioned the photo set. "Semi because di ako gumawa ng wedding dress ko haha."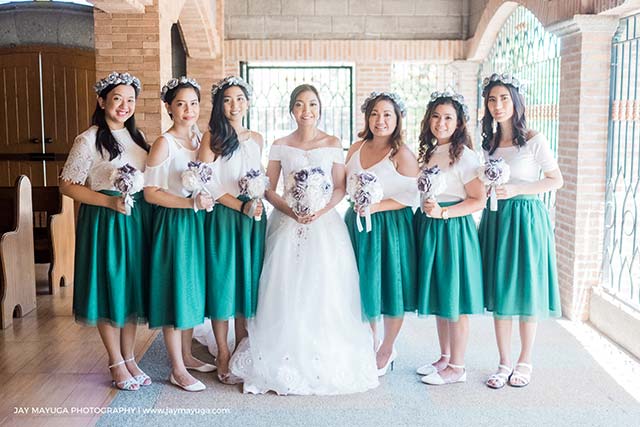 ADVERTISMENT - CONTINUE READING BELOW ↓
Cosmo.ph reached out to Jennifer to talk about the DIY experience. Here's what she shared with us:
What made you decide to DIY?
First, cost-cutting. Hiring a florist will cost as much as P10,000 minimum. Infinity dresses for the bridal entourage cost at least P1,000 per piece, and that's already P6,000 if you have six bridesmaids. A bowtie sells for P200 per piece. The cost of wedding stuff nowadays can be crazy expensive. When we got engaged, my husband and I decided on a budget, and I told him we can spend less if he'll let me DIY some of the stuff.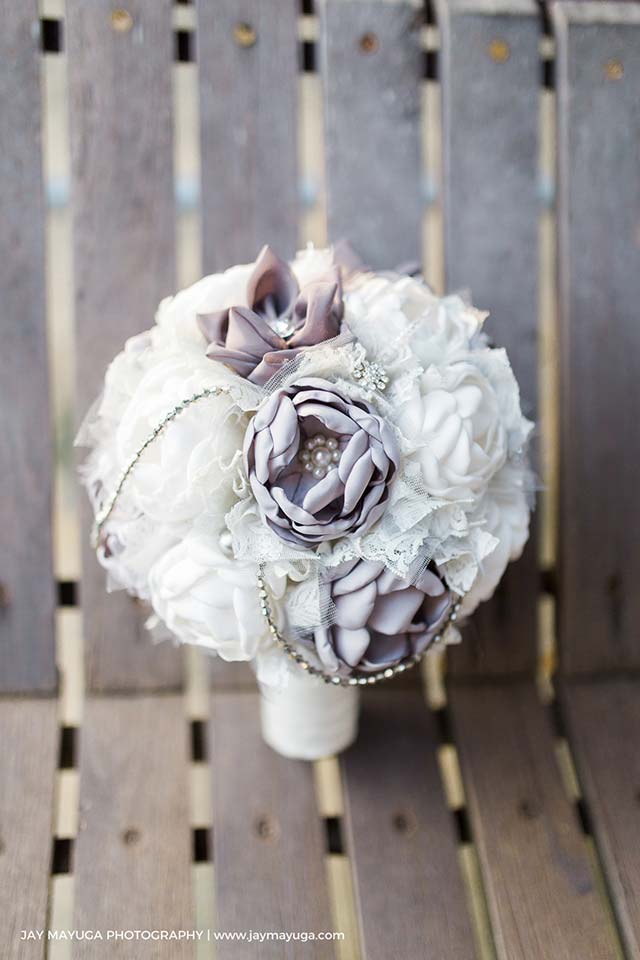 Another reason is practicality. I don't want a bouquet that will die on me after a few days. I also wanted to have something I can give to my bridesmaids that'll remind them of our wedding. For the skirts, the date that we selected for our wedding is in the summer, and our church doesn't have air-conditioning. So I thought, Why not let my girls wear something breathable and light?That's when the skirts came in. I've sewn a few skirts for myself before; I just went out of my comfort zone and made them for other people naman. Plus, the top that they'll buy for the wedding, they can wear for normal days.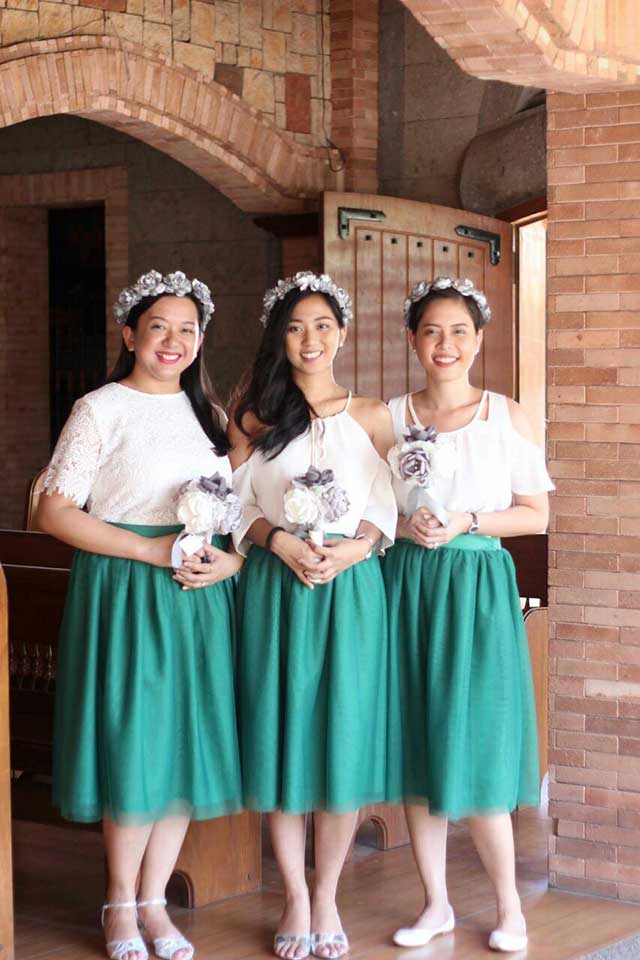 Do you have a background in design?
I don't have any background in design. I graduated with a Bachelor's Degree in Electronics Engineering and am currently working as a software QA tester. The only background I have is when my Papa taught me how to sew by hand. Everything else is self-taught and by experience lang.
Where did you source the materials?
Most of the materials came from Divisoria. All the fabrics I used, for the bowties, skirt, and flowers, are all from Tabora St. in Divisoria. The beads and brooches are from Quiapo.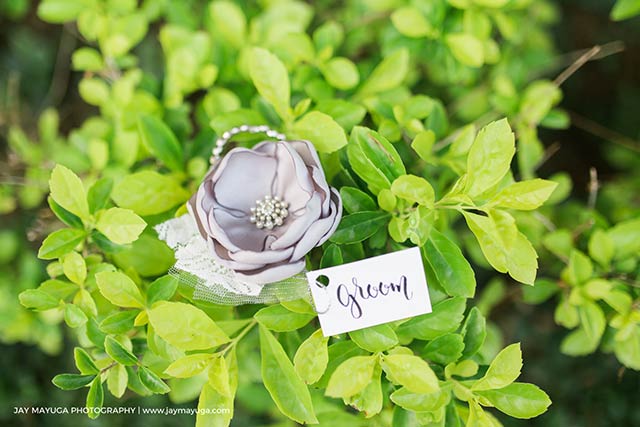 ADVERTISMENT - CONTINUE READING BELOW ↓
How much did you spend for them, and how long did it take to make everything?
Approximate costs: for the bouquets, P4,000; bowties: P300; skirts, P2,000; souvenirs, P3,000.
Time to make: the bouquets took two months in total; bowties, five days; skirts, two weeks; and souvenirs, one week.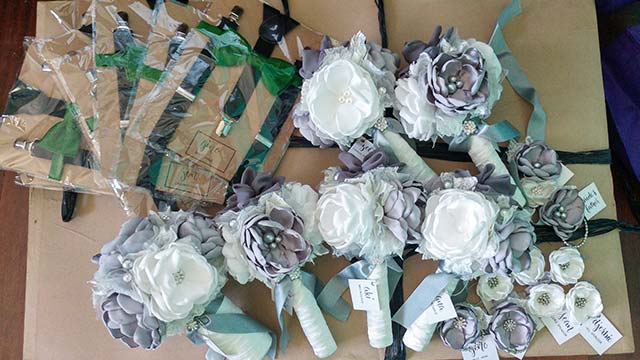 'Yung souvenirs, abaniko siya, nilagyan lang namin ng ribbons and thank you tags—also from Divisoria. [They're] for the guests, para di sila mainitan. Plus, [they're] usable, unlike the ones that you just display and forget about (nothing against those kinds of souvenir hehe).
Why did you have your wedding dress made, instead of sewing it yourself?
Kasi kapos na sa time. And the apartment I was living in before, five kaming nakatira so there isn't much space to work on. Walang lalatagan ng tela. The biggest project I made in the old apartment was my Christmas party dress; hirap na hirap ako ilatag yung tela.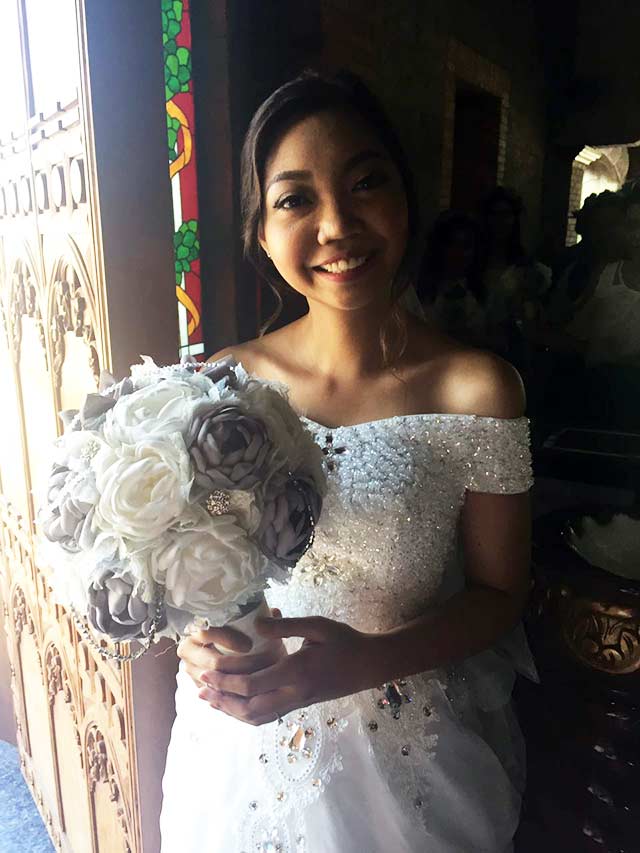 What was the hardest part of the DIY process?
Hardest part is when I have OT sa work. Usually, I'm home na at around 5 p.m. then I'll work on the DIYs until 9 p.m. But when I have OT, I'm too tired na [so] I'll sleep na lang. So that's one day backlog.
On the other hand, what was the best thing about DIY?
I learned more in terms of crafting and sewing, since there was a lot of researching involved before the actual execution.
Would you have done things differently, if given the chance?
I would have started the planning stage earlier and avoided procrastinating, so I won't be as stressed as I was due to last-minute stuff that needed to be done. Also, I would've invested on a heavy duty sewing machine. My old sewing machine and I struggled a lot during the process. I would've also made my own wedding dress or an additional reception dress.
ADVERTISMENT - CONTINUE READING BELOW ↓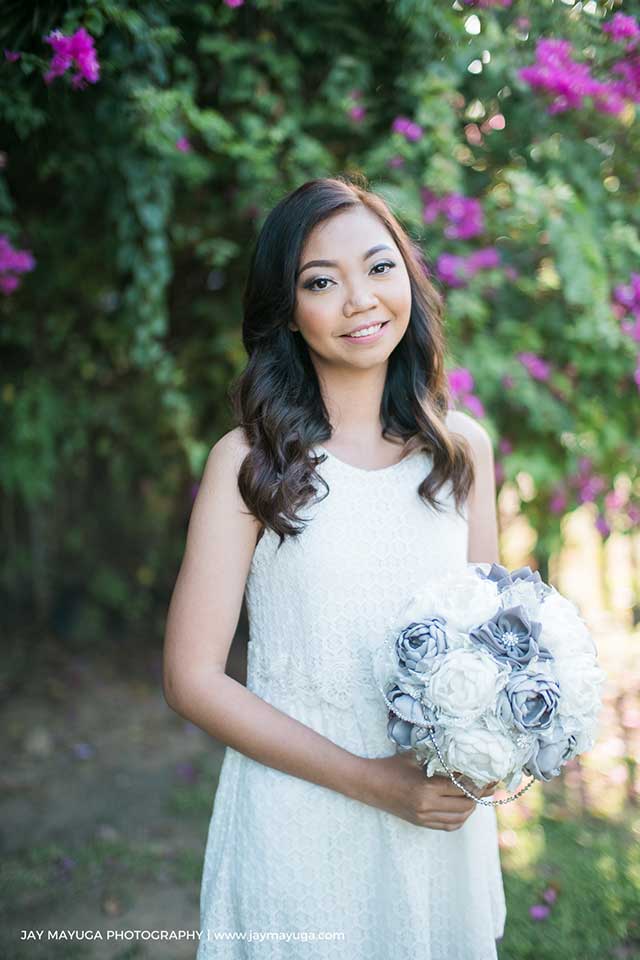 Follow Patricia on Instagram.