Hello there, Vincenzo fan! What have you been up to after our current favorite drama has ended? Did you start ~hoarding~ the coffee products featured in the series? Or have you visited your your local Korean mart to buy bottles of #CenCha's favorite alcoholic drink, makgeolli? Because same! Now listen, we have another item you'll sure love (and add to cart, ASAP)—Vincenzo-inspired candles. And it has something *special* in it!
Can.Dela is an online candle seller established in October last year and its name is a clever result from the owner's candlemaking experience. In an exclusive interview with Cosmopolitan Philippines, Cris of Can.Dela shared how she put up her business: "I was looking for a citronella candle but found it pricey so I started making my own. Candlemaking also became my way of keeping my sanity. I started making candles in a small tin can, hence the name CAN.DELA, canDEL in CAN."
ADVERTISMENT - CONTINUE READING BELOW ↓
What sets Cris apart as a candlemaker is that her goal is to always be innovative when it comes to her ~masterpieces~. When she created the candles for the Vincenzo line, Cris came up with the idea to add gold flakes at the bottom—which will remind you of corn salad's hidden gold in Geumga Plaza's basement. Everyone, repeat after me: "Brilliant, amazing, I love it!"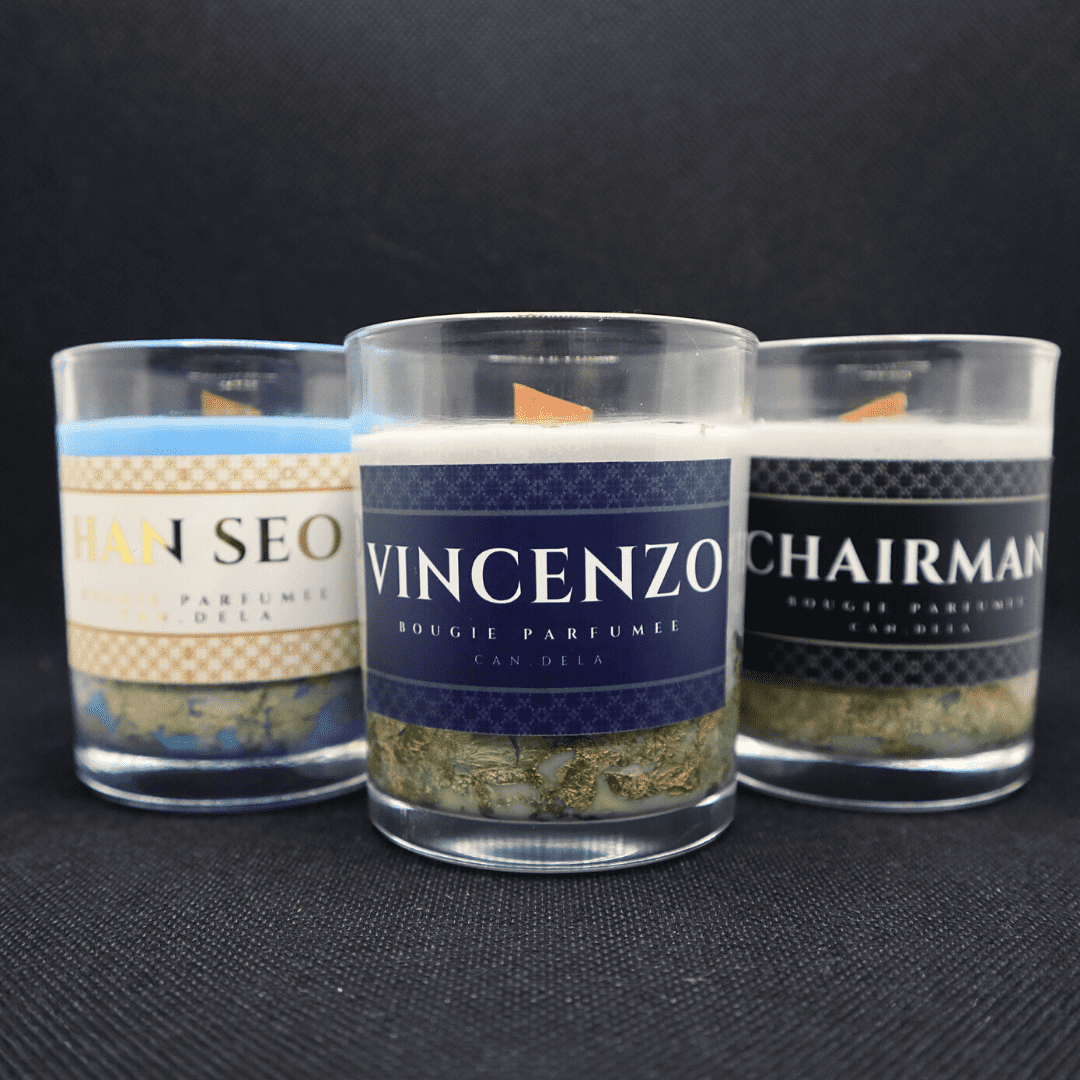 Cris is a huge fan of Song Joong Ki and the moment she watched Vincenzo, she was immediately inspired by his character. According to her, Vincenzo Cassano looks like someone who smells so good and that's why she chose to make candles that are "scented with sophistication." It's guaranteed to make you feel like you're with him every time you light it because admit it or not, we all miss Vincenzo, amirite? Siri, please play John Park's "I'm Always By Your Side."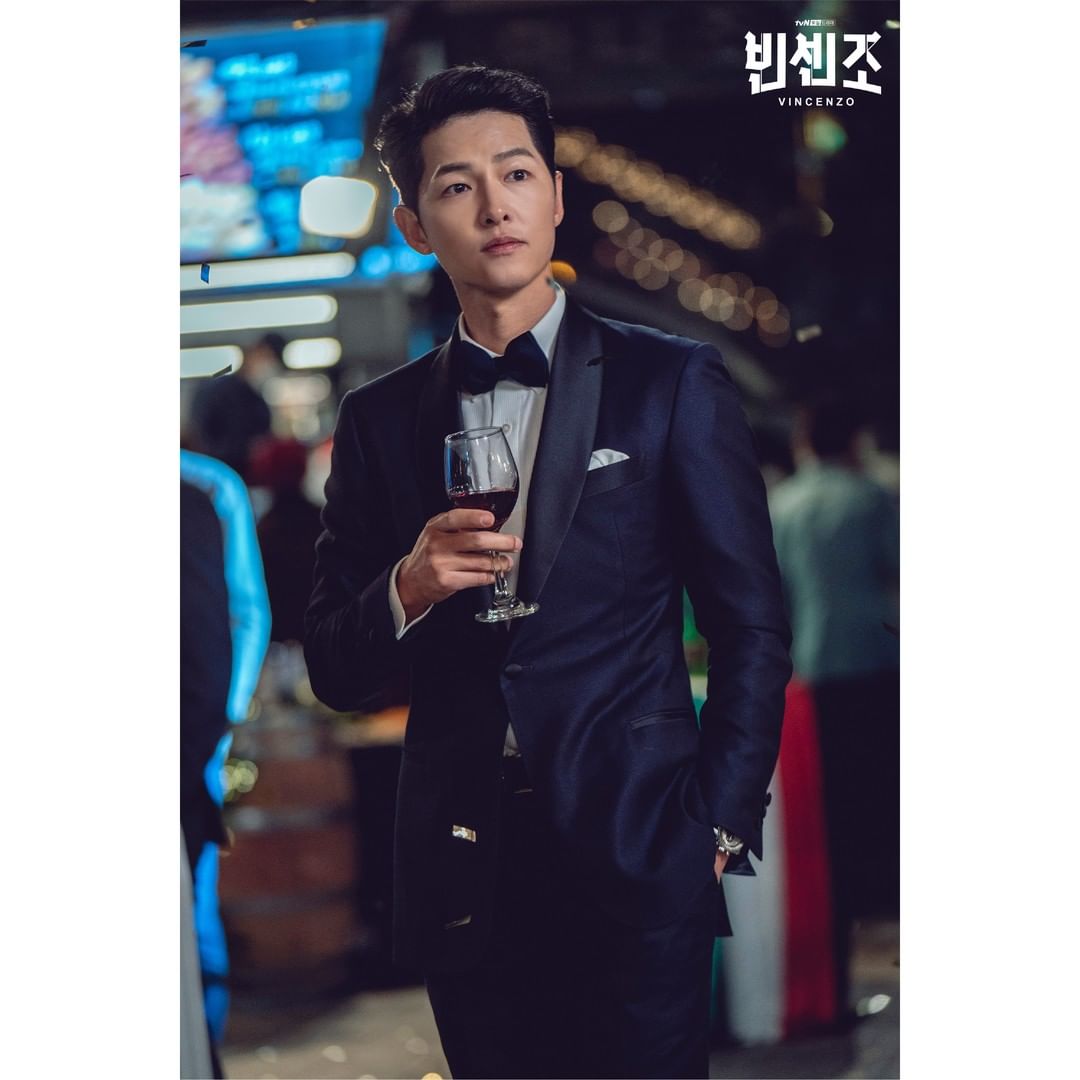 ADVERTISMENT - CONTINUE READING BELOW ↓
In case you're wondering what the Vincenzo candle smells like, Cris describes it as a scent with Tonka and Oud and begins with notes of amaretto and powder. The base has hints of rum, musk, and sweet, resinous oud that make it an intriguing kind of scent. You guys, we can already imagine that as Vincenzo's perfume!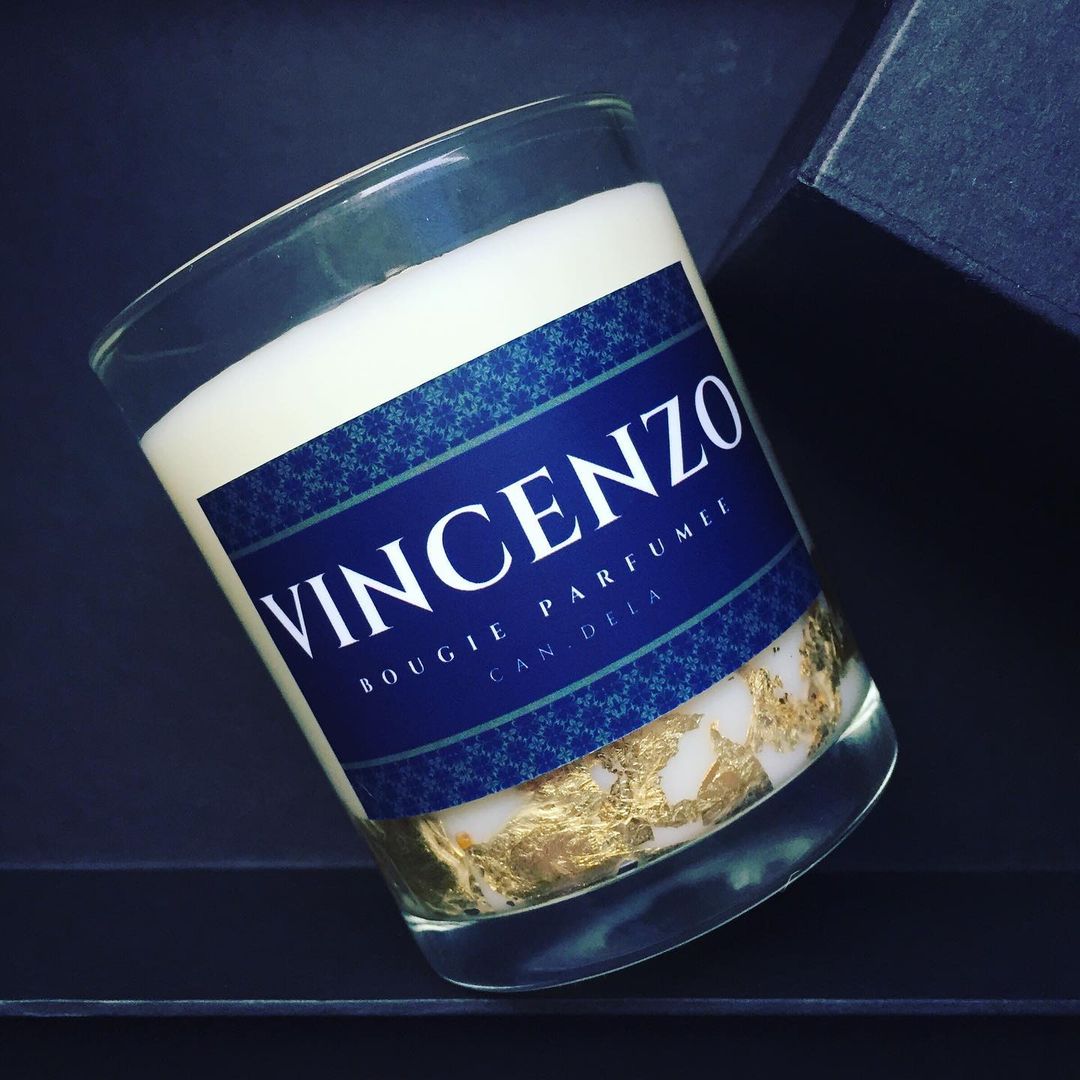 ADVERTISMENT - CONTINUE READING BELOW ↓

Apart from the Vincenzo Cassano-inspired candle, Can.Dela has a Chairman version, too, which is a request from a comment she saw online. It has a very masculine aroma with dark musk and amber as its base, and has notes of citrus, sea salt, ozone, cardamom, and sandalwood.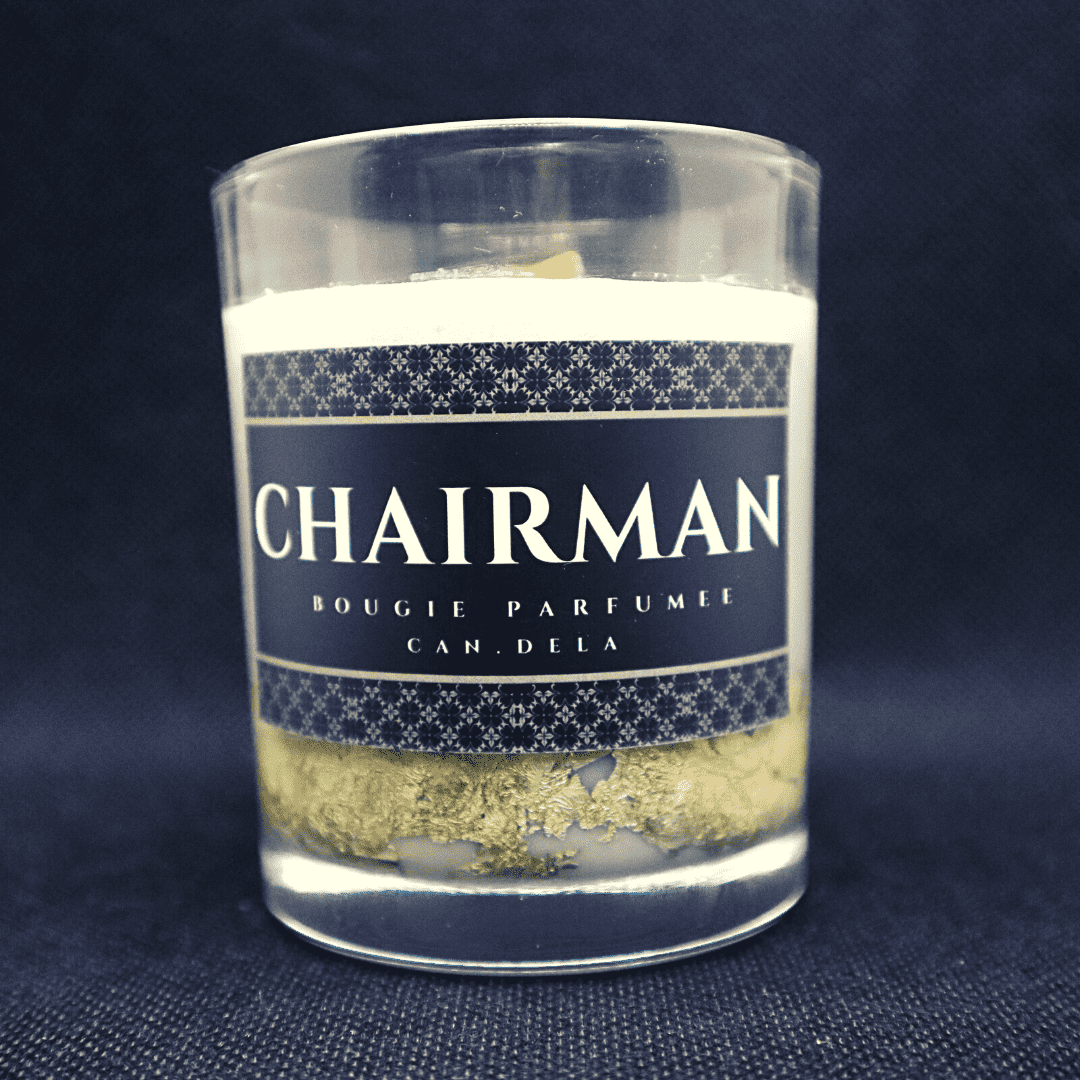 ADVERTISMENT - CONTINUE READING BELOW ↓
Of course, our best boy will never be forgotten: Can.Dela also has a candle inspired by Han Seo! Cris particularly added this one to the Vincenzo line after she watched the final ep. She said that she was *so* eager to make this one because of his unforgettable scene. The Han Seo candle's base has oakmoss, amber, and tonka, and has hints of orange, grapefruit, and sage. Lavender is also added for a floral touch—you guys, this is the perfect ode to Han Seo's character! Btw, Cris mentioned that everyone in Vincenzo pulled off their roles soooo well but it was Kwak Dong Yeon, aka Han Seo, who has her heart. Awwww!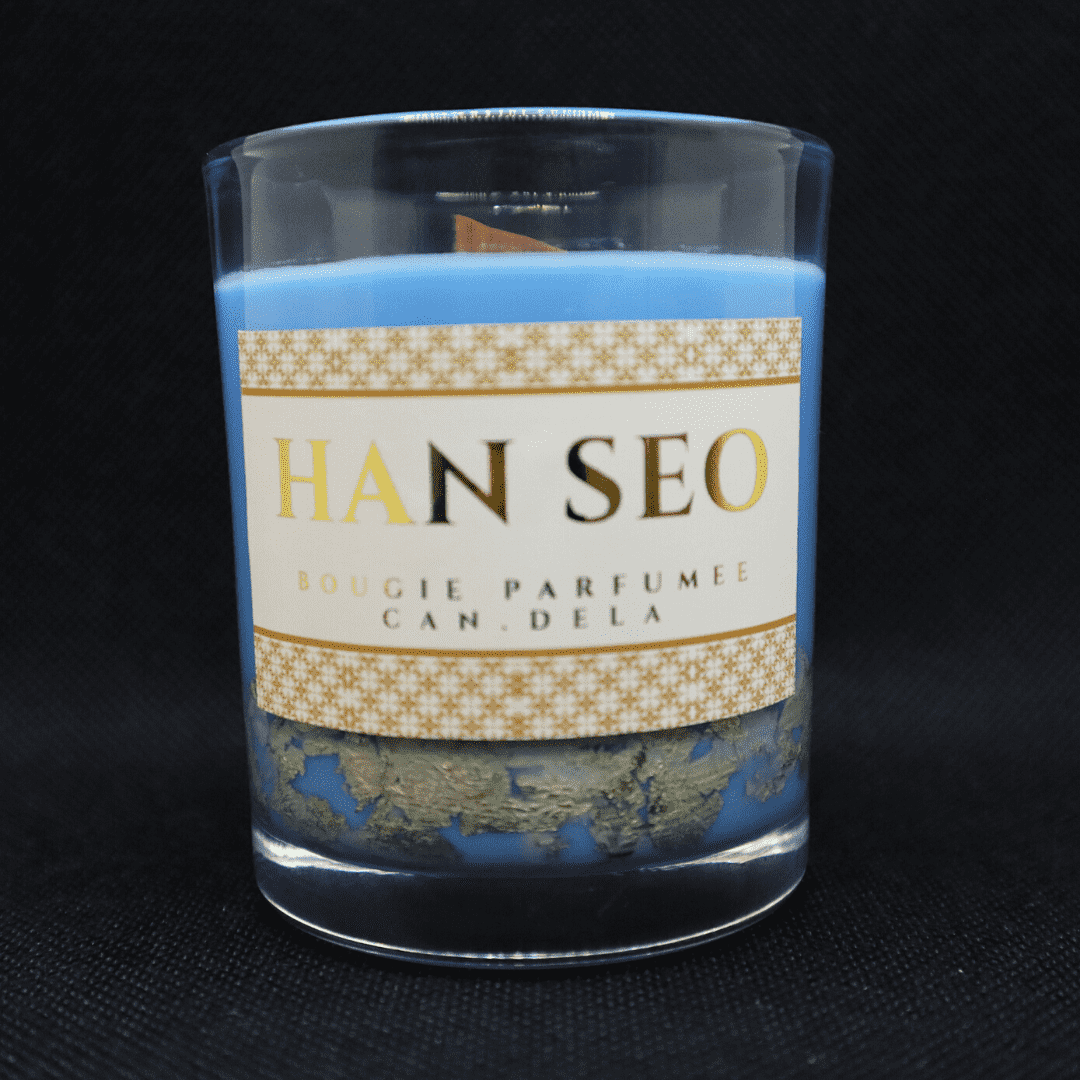 ADVERTISMENT - CONTINUE READING BELOW ↓
What are you waiting for? Let these Vincenzo-inspired candles ~light up your world~! You can purchase them for P249 via Shopee or Can.Dela's Instagram account.
Follow Hanna on Instagram.