Aside from the mind-blowing and heart-thumping scenes, Vincenzo introduced us to makgeolli. If you have already tasted all the *unique* flavors of soju and have whipped up your own soju cocktail recipes at home, then it's time for you to try this traditional Korean alcoholic drink!
In the first few episodes of the Netflix K-drama, we saw our mafia corn salad (I mean consigliere—IYKYK) drinking makgeolli with lawyer Hong Yoo Chan. After he sadly passed away, Vincenzo (Song Joong Ki) continued this ~ritual~ with Atty. Hong Yoo Chan's daughter, Hong Cha Young (Jeon Yeo Bin). They would often spend the night drinking makgeolli and if you have noticed, they consume it from a stainless steel metal bowl instead of a typical shot glass! 
Excited to try a different alcoholic drink? Here's everything you *need* to know about makgeolli:
What is makgeolli?
Also known as Korean rice wine, makgeolli is the oldest alcoholic drink in South Korea. Decades ago, it was a favorite among farmers and the working class. But when new alcoholic beverages were introduced to the market, makgeolli lost its appeal and was labeled as an old-fashioned drink. However, it made a ~*comeback*~ in 2010 and is now enjoyed by people of all ages.
What is makgeolli made of?
Makgeolli is a humble alcoholic drink with three simple ingredients, namely "rice, water, and the traditional fermenting agent nuruk", according to The Culture Trip. Did you know that it's considered a healthy kind of alcohol? That's because it has dietary fibers and lactic bacteria to name a few! It's also said to have a "low-alcoholic content and healthy grain sediments", perfect for those who want to drink the night away without *risking* their health!
What does makgeolli taste like?
It's fizzy, tart, sweet, and milky—think of it like yogurt but for adults. Similar to soju, there are many unique makgeolli flavors available, including banana, peach, and omo, they also have a cream cheese version! 
How do you drink makgeolli?
When you dine in South Korea, you will find makgeolli served from a kettle and poured into stainless steel bowls. Back then, makgeolli was recognized as a "farmer's drink" and it was said that a bowl of this is equivalent to a bowl of rice. This tradition was kept and innovated at the same time: Makgeolli is now conveniently served in bottles and sold in supermarkets. 
Continue reading below ↓
Recommended Videos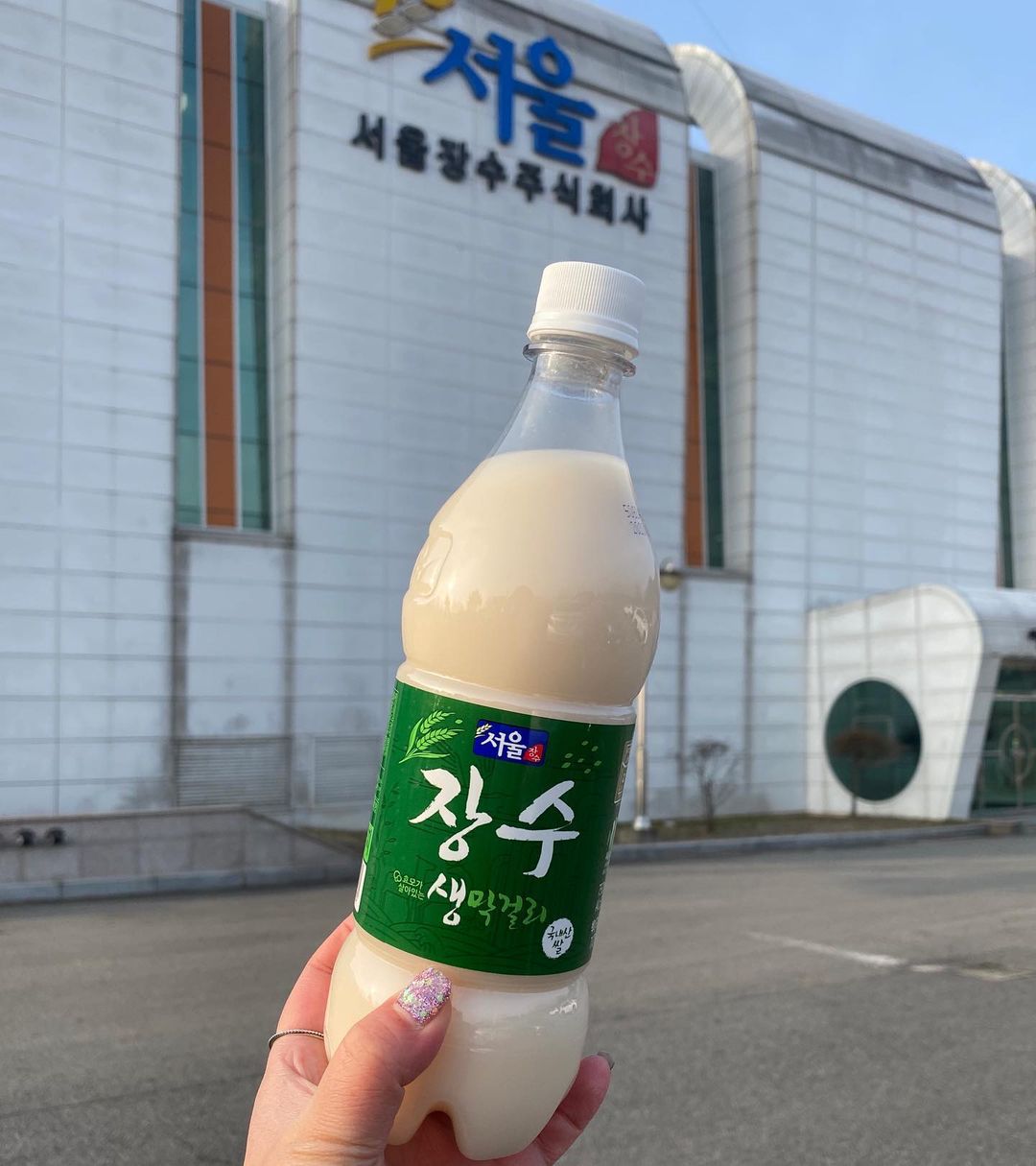 What do you pair makgeolli with?
It's up to your preference, but usually, the best makgeolli food pairing would be jeon or Korean pancakes (there are tons of jeon variants but my fave would be haemul pajeon or seafood and green onion pancake!). You can also enjoy it with bulgogi.
Where can I buy makgeolli?
You can purchase bottles of makgeolli in your local Korean grocery mart, or have them delivered to your doorstep via Lazada. Price ranges from P100 to P200. Geonbae (cheers)!
Follow Hanna on Instagram.
K-UPDATES