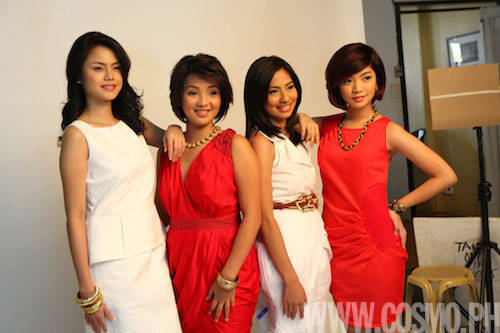 Turn on your television and surely one of the channels will be airing a makeover show. Whether it's the Ty-over episodes of America's Next Top Model or the guy makeovers on Beauty and the Geek, everyone loves a makeover. Makeovers take the innate—and maybe hidden—beauty one has and then turn it into all-out gorgeousness for everyone else to recognize. Think Cinderella.

It doesn't only happen on TV or in the movies! Seven lucky ladies (out of hundreds who were vying for a spot!) got a Cinderella-scale makeover from Cosmopolitan Philippines and Pond's, taking their look from simple to stunning with a little help from beauty guru Lourd Ramos of Emphasis Salon and his team. Prince Charming not included, unfortunately.

Daring, drastic haircuts and bold new styles were the order of the day at Emphasis Salon, and at the end of the makeover, everyone looked fabulous.

If you're thinking of revamping your look, too, here are a few factors to consider:


Get a haircut that suits your face shape. Bangs can minimize a big forehead, and a chic bob can highlight your bone structure, for example. But before you do anything drastic to your locks, think it through, recommends Lourd.


Take your lifestyle into consideration. Are you the kind of girl with tons of time for daily primping or are you too ngarag in the morning to put your hair in place? If you're the former, high maintenance hairstyles are okay, but if you're the latter, maybe you should go for a low maintenance wash-and-wear cut. Also, if you're a working girl, make sure your new look is still appropriate for your workplace.


Make sure you and your stylist see eye to eye about what you want for your new look. Some stylists might get a little overexcited when you say you want to change your look. Make sure you're comfortable with what your stylist has planned, and don't be afraid to say "no" if your stylist suggests something that you're not into.

Want to see what happened at the girls' makeover? Launch our gallery below and click through our behind-the-scenes photos!


Read more about the makeover, the winners, and the stylists' tips for creating more stunning looks in this month's issue of Cosmopolitan Philippines, with Lady Gaga on the cover, in newsstands and bookstores now.
577
Recommended Videos