It's no secret that Hometown Cha-Cha-Cha captured the hearts of millions of viewers during its run in 2021. Yes, the heartwarming romance between Shin Min Ah and Kim Seon Ho–also known as the "dimple couple"–swooped us all in, but this is not the sole reason viewers got hooked on the series.
It's impossible to miss the eye-catching style of Ms. Dentist Yoon Hye Jin (played by actress Shin Min Ah) in each episode. In this article, let's look back on some of her most striking fits that anyone can effortlessly copy.
Hye Jin Outfits To Copy If You Miss Hometown-Cha-Cha
Style Steal 1: The Pop of Color
While it's a current trend to stick to monochrome outfits, Yoon Hye Jin believes otherwise! In a couple of scenes and episodes, Hye Jin donned tops and bottoms with a pop of color that not only complement the whole look but also give off a happy and cheerful vibe on the show.
ADVERTISMENT - CONTINUE READING BELOW ↓
Seen here is the classic white shirt + pastel trouser outfit. Throw in a sweater or a cardigan with a pop of color for when it gets chilly and you're good to go!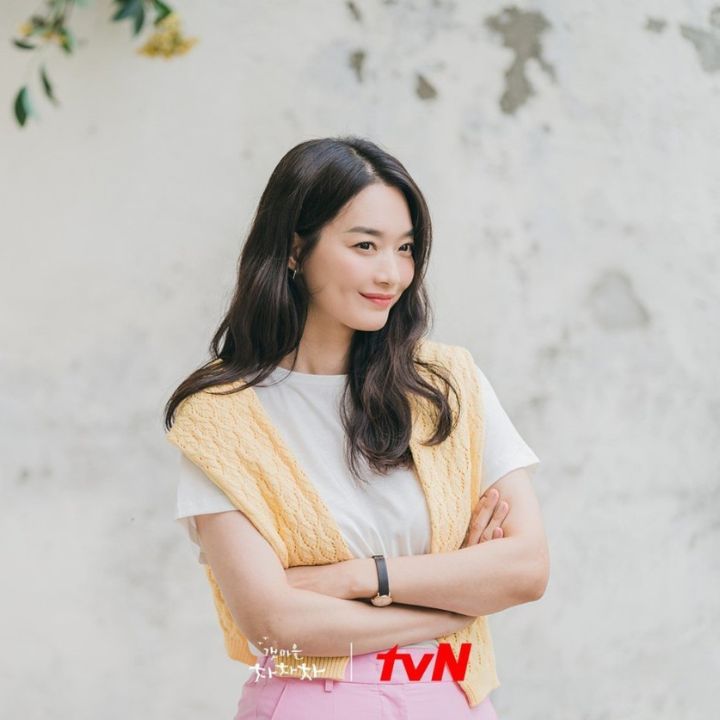 Style Steal 2: The Button-down
This may not be news to you since it was evident on the show, but the Hometown Cha-Cha-Cha star was seen multiple times wearing an oversized button-down in pastel tones. This outfit screams comfortable and stylish. You can easily pair this with denim jeans while doing either the classic tuck or half tuck trick.
ADVERTISMENT - CONTINUE READING BELOW ↓
Recommended Videos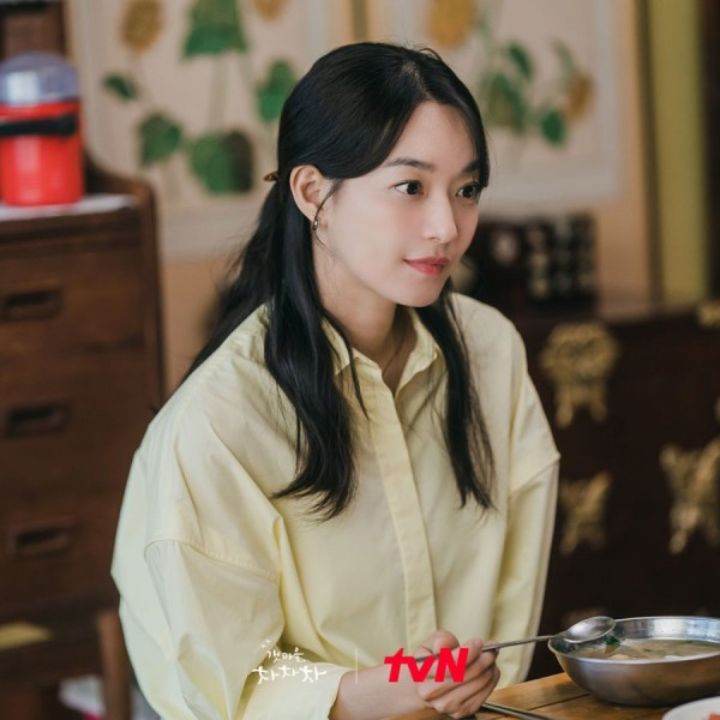 Style Steal 3: The Floral Maxi
This one's for all the girls who like all things dainty! You can never go wrong with floral (maxi) dresses. The floral pattern on Shin Min Ah's dresses definitely accentuated the picturesque view of the drama's setting in the small town of Gongjin. 
ADVERTISMENT - CONTINUE READING BELOW ↓
Pro tip: you can dress it down with a cute pair of white sneakers or make it super sophisticated with a pair of low-heeled pumps or minimalist sandals!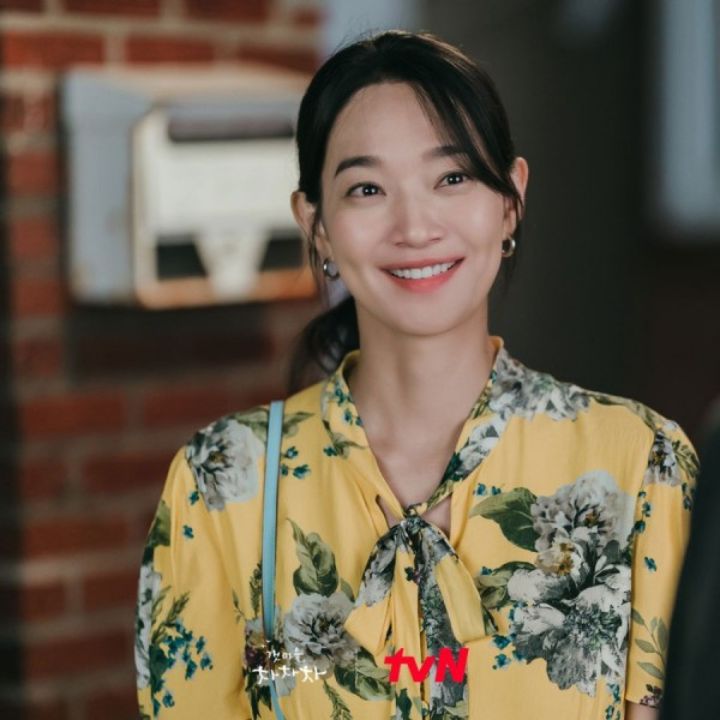 Style Steal 4: The Loungewear Co-ords
There's nothing better than being able to pull off style and comfort at the same time. Seen here is the Hometown Cha-Cha-Chastar wearing a matching set of a pink light knit sweater and pink linen trousers.
ADVERTISMENT - CONTINUE READING BELOW ↓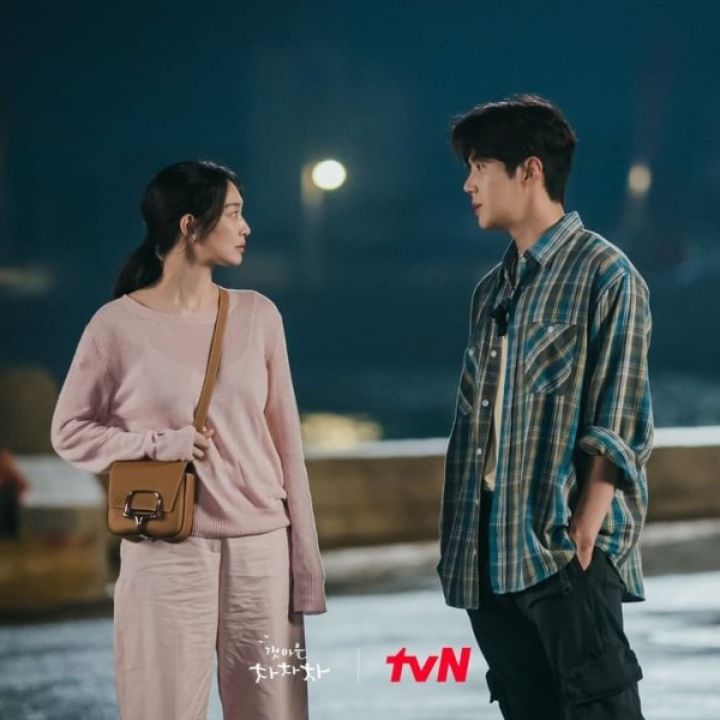 Style Steal 5: The Peter Pan Collar
Hye Jin is seen donning this retro top multiple times in the drama! Peter Pan-collared tops are making a comeback in the fashion-sphere, making anyone look extra chic and feminine when wearing them. Pair it with either of the two: A skirt or a pair of jeans, just like Hye Jin!
ADVERTISMENT - CONTINUE READING BELOW ↓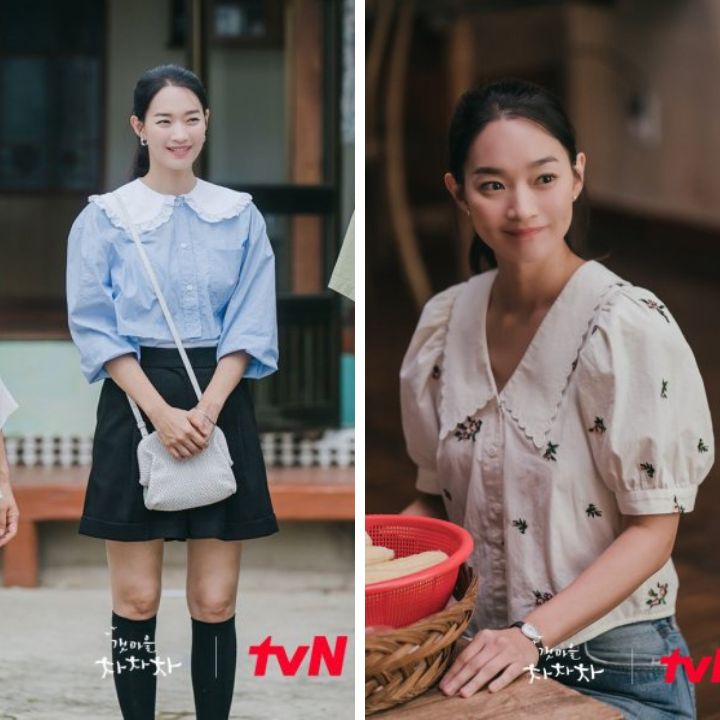 So, which of the outfits is your favorite? Think you can pull these off on your next hangout with the besties?
READ MORE ARTICLES ABOUT HOMETOWN CHA-CHA-CHA HERE:
Omo, Yoon Hye Jin's Dental Clinic In 'Hometown Cha-Cha-Cha' Is Now A Cafe
'Vincenzo' And 'Hometown Cha-Cha-Cha' Are Reportedly In Talks For An International Remake
ADVERTISMENT - CONTINUE READING BELOW ↓
K-UPDATES