I'm Bianca Arcega, and I work as an Executive Assistant for Hon. Faustino Dy V, District Representative of Isabela, 6th district. I act as the point of contact among executives, employees, clients, and other external partners. I also format memos, emails, presentations, and reports, aka information for internal and external communication. I also have a Media Relations Specialist role where I am in charge of strategic planning and overall brand/image direction. My main responsibility is to generate publicity in different media channels and create partnerships with organizations and other agencies.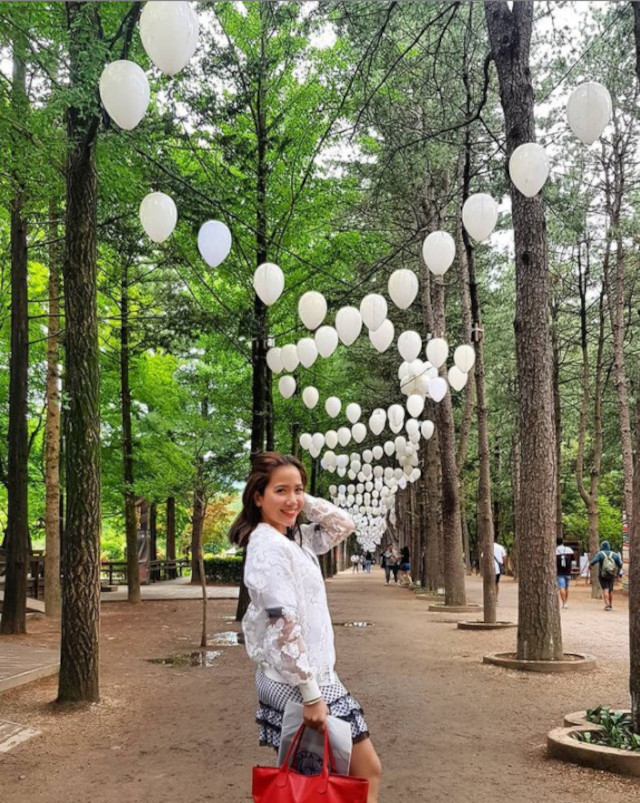 My typical day starts with me going to my condo balcony to check on my plants. I water them, ask them how they are, and I take a moment to breathe and appreciate the skyline. Afterward, I usually lounge by the living room for about thirty minutes to an hour, listening to French café music with a cup of black coffee or a glass of red juice in hand. This is also the best time to cuddle with my fur babies, making sure I put myself in a good mood and in the right state of mind before I conquer the day. Once ready, I do a quick shower and follow up with my skincare routine.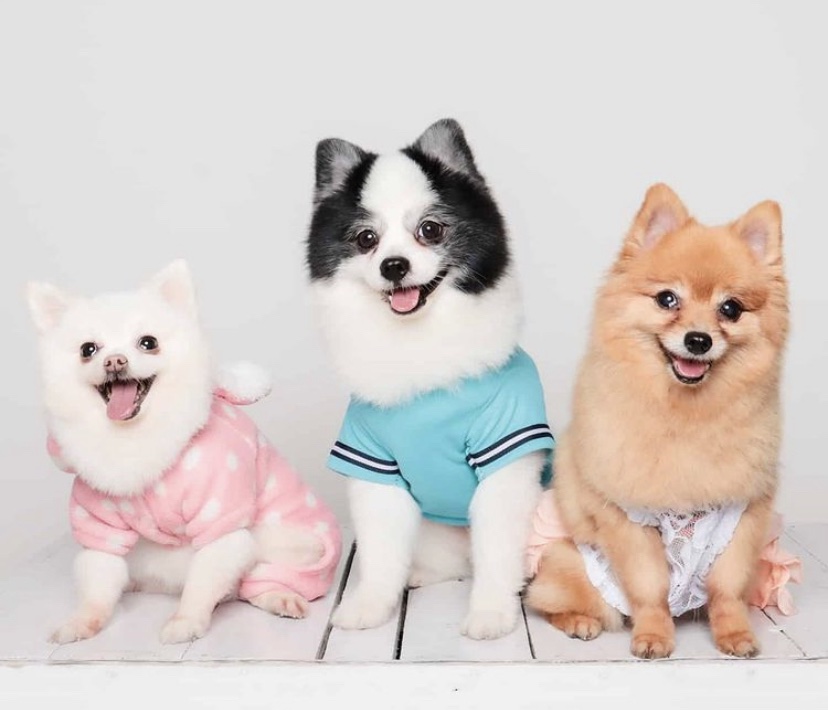 Continue reading below ↓
Recommended Videos
While in quarantine, I was able to explore which skincare products work well for me and really allowed my skin to breathe. Something that I haven't done for years since I took on my first job was to go makeup-free for months while working from home. With all the free time I had, I focused on paying attention to my skin and even started to incorporate new pampering routines such as doing a facial steam treatment at home once a week to unclog my pores, followed by using gentle exfoliants and nourishing masks to help my skin repair and restore itself. Suffice it to say, my skin loved it!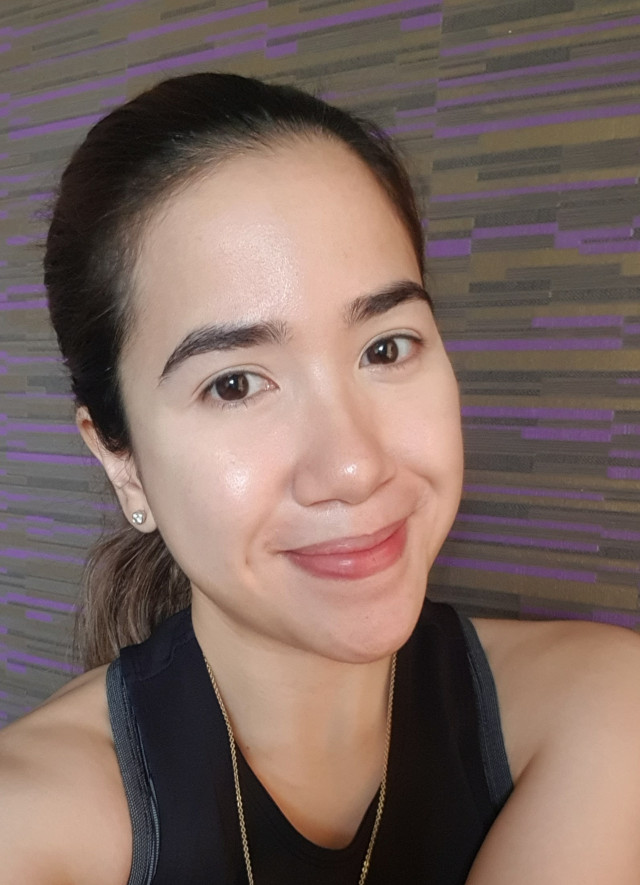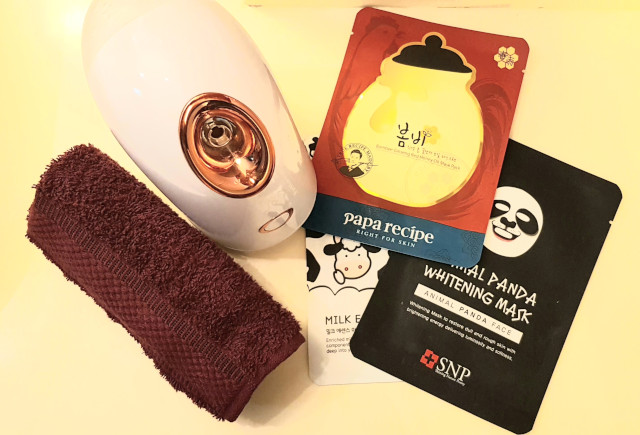 I like to keep my skin barrier healthy, so I only use gentle products that will soothe and hydrate my complexion. I try not to overdo with cleansing or exfoliating. I turn to ingredients like hyaluronic acid, cica, vitamin C, and peptides to maintain my skin's radiance and prevent maskne. I'm pretty much satisfied with the products I use daily:
Face Wash: Simple Moisturizing Facial Wash and Foreo Luna Mini 2
Why I love it: This tandem is perfect because the wash does not make my face feel that it has been overly stripped of moisture while the Foreo facial device makes sure that my skin is thoroughly cleaned.
Toner: Sana Soy Milk Q10 Toner
Why I love it: It's a Japanese beauty favorite that's gentle, hydrating, and refreshing.
Morning Serum: Cos De BAHA Peptide Serum/ Luxe Organix Power Glow Serum/ Luxe Organix Cica Rescue
Why I love them:  I like alternating between serums that are packed with potent ingredients. I love Vitamin C for brightening, Centella Asiatica, and Madecassoside for when my skin is irritated and needs calming, Then hyaluronic acid and peptides for when I want that bouncy complexion.
Moisturizer: Madeca Cream Active Skin Formula
Why I love it: Anti-wrinkle, whitening, lifting, nourishing, and moisturizing—this cream does it all. This has been a long-time favorite and a must for young-looking, glowing skin.
Sunscreen: Anessa Perfect UV sunscreen skincare gel SPF 50+ PA++++
Why I love it: It not only gives me sun protection, it also has botanical ingredients that are amazing for the skin. It's also lightweight, fast-absorbing, and doubles as a face primer.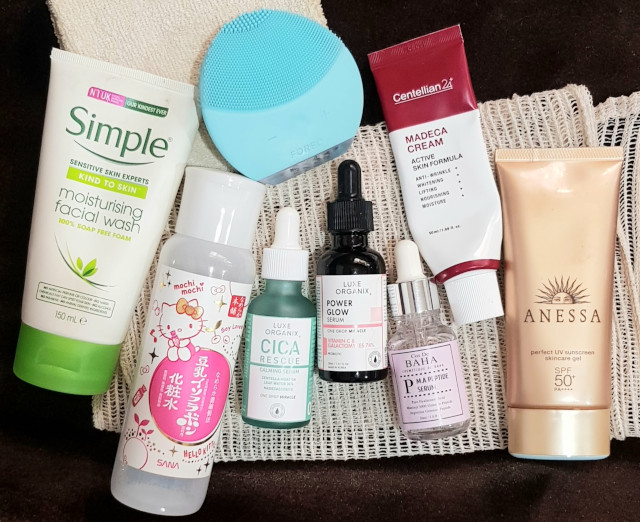 This ritual has been especially helpful now that I am out and about again and being exposed to environmental pollutants. I always go back to these soothing products whenever I encounter skin problems.
Now that the situation has eased up and protocols are in place, I would usually come to the office twice or thrice a week. As a Media Relations Specialist slash Executive Assistant, my task is to make sure that urgent matters are attended to and anything related to publicity is taken care of. I am in charge of dealing with the media and maintaining that all press releases are distributed efficiently so that we are able to communicate relevant information to the public.
As a publicist, I represent my office so I make it a point to always look well-groomed and put together. I like my makeup simple, easy, and natural.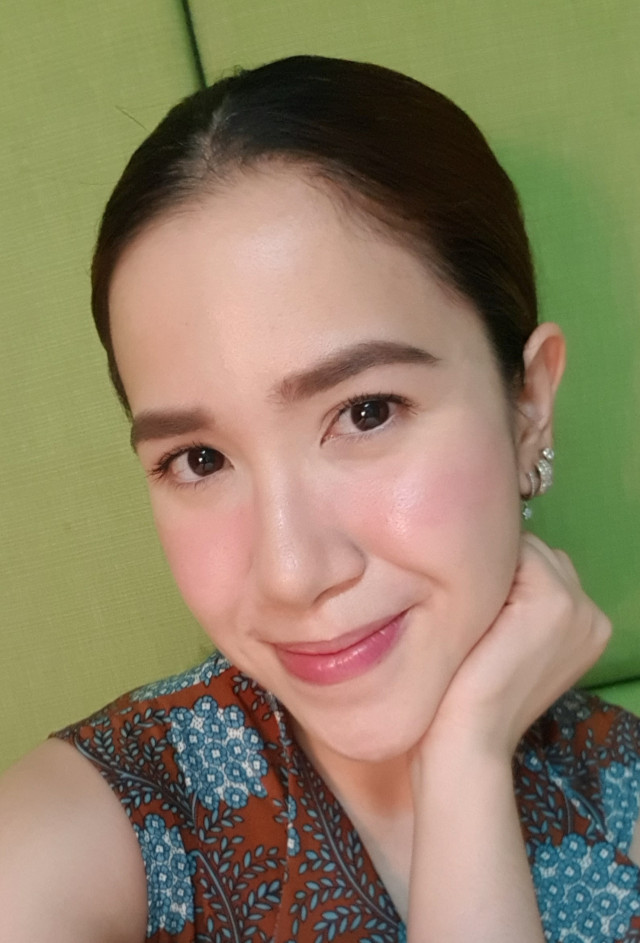 Base: Ellana Minerals Pressed Mineral Foundation with SPF50 in French Vanilla
Why I love it: It makes my face look poreless and evens everything out. It stays put the entire day, doubles as an amazing concealer that covers dark bags and unsightly blemishes, and has SPF.
Blush: Benetint
Why I love it: It gives me natural-looking rosy cheeks. If ever the need to take off my mask arises, I will always look fresh and cute. ;)
Eyeliner: H&M Soft Kajal Eye Pencil in Pure White
Why I love it: This eyeliner instantly brightens up your eyes making you look wide awake even if you didn't sleep well.
Mascara: L'Oreal Voluminous Lash Paradise in Blackest Black
Why I love it: This never transfers, makes my lashes full and flirty, and complements my round eyes.
Brow Mascara: BYS Brow Tint in Caramel
Why I love it: It keeps my thick brow hairs in place and tones it down a shade lighter, giving me a softer overall look.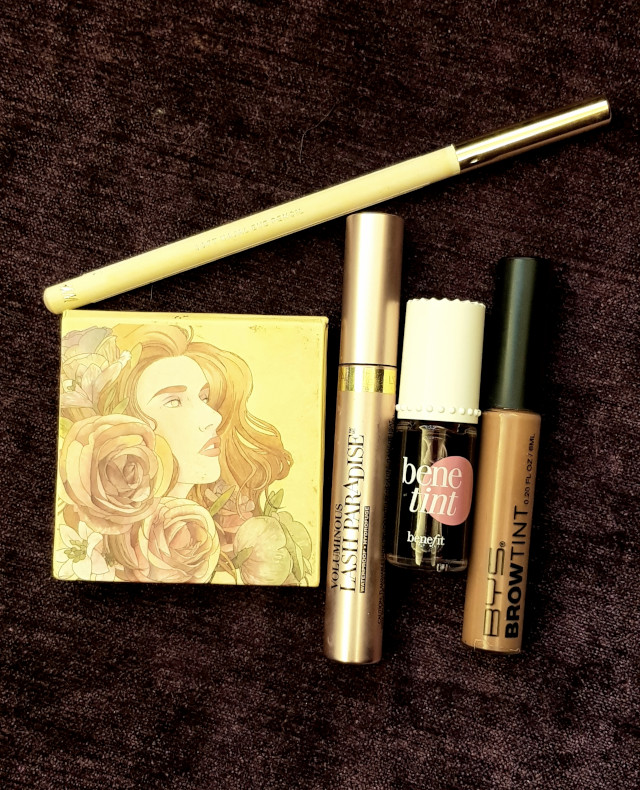 I find that keeping your makeup as simple and as natural as possible, being on top of your skincare game, and embracing a happy, positive mindset is the most effective way to prevent unnecessary skin issues like stubborn "maskne" from ever happening again.
Follow Bianca on Instagram.
We know how much honest reviews matter. Help a fellow Cosmo girl out by sharing your thoughts in the comment section below.
EXPLORE COSMO