Hello there! ICYDK, one of my key identifiers is my signature pink hair in varying shades. I first got my strands dyed reddish-pink back in early 2018, and it was love at first sight. I felt more like myself, it suited my skin tone, and I was also easier to spot in crowded places—shoutout to all my fellow smol girls out there—thanks to my vibrant locks. Sure, I have dyed my hair in other hues since then, but my default has always been pink.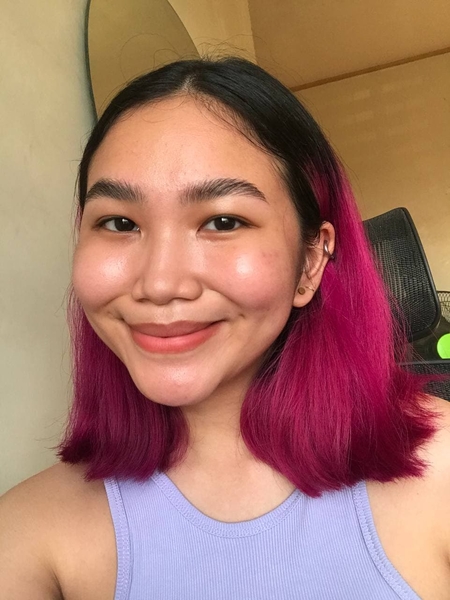 If you're a hair coloring newbie, I'm here to tell you that colors in the red family—such as pinks and violets—are one of the hardest to fade and remove. It's the reason why I have a love-hate relationship with pink locks: It means I don't have to refresh my hue often, but I also have to work harder to remove it if I want to try a new color.
Recently, I've been trying to find ways to remove my current fuchsia hair color without bleaching it, and luckily, I found an alternative method that works for me. Introducing: Hybrid Colours Dye Remover. Read on to know more about this product: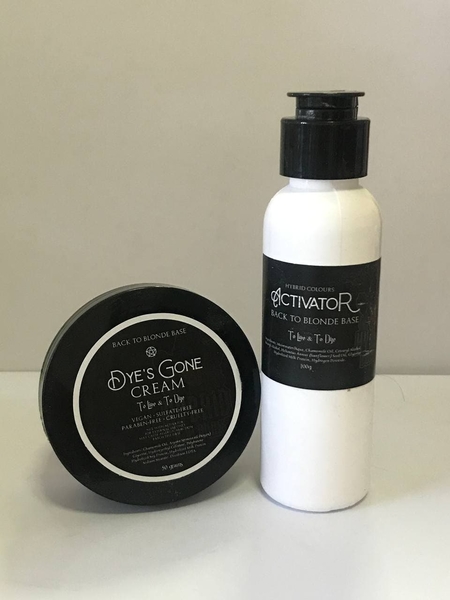 Continue reading below ↓
Recommended Videos
Hybrid Colours Dye Remover Review
What is the Hybrid Colours Dye Remover?
The Hybrid Colours Dye Remover is a two-piece set that consists of a cream and activator that aims to fade your current hue and bring it back to the blonde base you had pre-coloring.
How much is the Hybrid Colours Dye Remover and where can I buy it?
The Hybrid Colours Dye Remover set costs P365. You can purchase it on Hybrid Colours' official Shopee page.
How do I use the Hybrid Colours Dye Remover?
The set itself doesn't come with instructions, but after a bit of poking around on YouTube, I figured out what I had to do.
First, I mixed the cream and activator on a plastic bowl using a plastic spoon until I got a thick consistency. I started applying it in my carefully sectioned hair, making sure that I really got each strand coated with the mixture. I was expecting to wait for at least 15 minutes before anything happened, but I was surprised to see the parts I applied the remover first already began to lighten. I decided to leave it on for 10 minutes since I didn't want to damage my hair.
After that, I rinsed it off using cold water. Next, I applied Olaplex No 3 all over my damp hair and left it on for 15 minutes. Then, I proceeded with my normal sulfate-free shampoo and conditioner routine. Once I was done and let my strands air-dry for a bit, I was shocked to see that my hair had turned *bright blonde*—a far cry from my old fuchsia locks!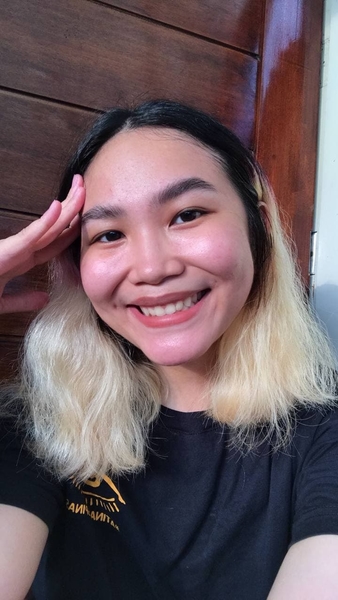 Does the Hybrid Colours Dye Remover work on any kind of hair dye?
The Hybrid Colours Dye Remover only works on direct dyes, aka semi-permanent hair colors. Don't use it on strands colored by box dye or silicone-based dyes.
Follow Cheska on Instagram.
Follow Cosmo PH Beauty on Instagram.
***
We're officially on Viber! Be part of our growing community and subscribe to Cosmopolitan Philippines now!