Let me preface this ~love letter~ by saying: I'm an eyebrow fiend. My family and friends know that I like doing my kilay at the most random times of the day, and my taekwondo teammates also know that I always make sure my arches are on point before competitions for *~good luck~*. (Hey, it works, you know!)
I may not be getting them threaded every month like before, but I like making sure that I have nice, bushy, fluffy brows. I already know the color that works for my arches, and I know the kind of eyebrow products I like. I've got my kilay routine down cold.
I wasn't always like this, though. I went through a phase back in first year college where I was *too* tweezer-happy AND used a reddish brown shade (I had black hair back then, what was I thinking?!) from an old Anastasia Beverly Hills palette to fill in my tadpole-like brows. SHAME.
Thankfully, over the years, I have learned not to touch my arches too much anymore. Plus, I found the eyebrow product that works best for me. It's the Careline Best Brow Liner.
I first laid eyes on what was soon to be my holy grail brow product at a Watsons branch near my old school. I had a habit of popping by the drugstore just to see if there's anything new (don't we all?), and I saw the Best Brow Liner on Careline and Ever Bilena's shared shelf. This was during the time that Careline had its major rebranding, so everything had a new design and packaging. I decided that it was time to try out a new brow product, so I bought it in the taupe shade. I didn't know if I was gonna love or hate it, so I just put it in my bag and went on with my day. (Oh, you sweet girl, how painfully naive you are.)
Continue reading below ↓
Recommended Videos
According to Careline's website, it's a "creamy retractable brow liner with a fine lead for expert brow shaping and shading." It also has a spoolie so that you can brush out and soften your ~brow lewk~. It comes in two shades, taupe and brunette. Use the taupe shade if you have black or colored hair, and the brunette if you have brown hair.
A big part of what drew me to it was the price point. It's only a ~whopping~ P160 (though it may vary from store to store), so it's a great buy if you 're on a budget and you want something that gets the job done and does it well. It's also SUPER accessible—it's available on Lazada, Watsons, and even 7/11!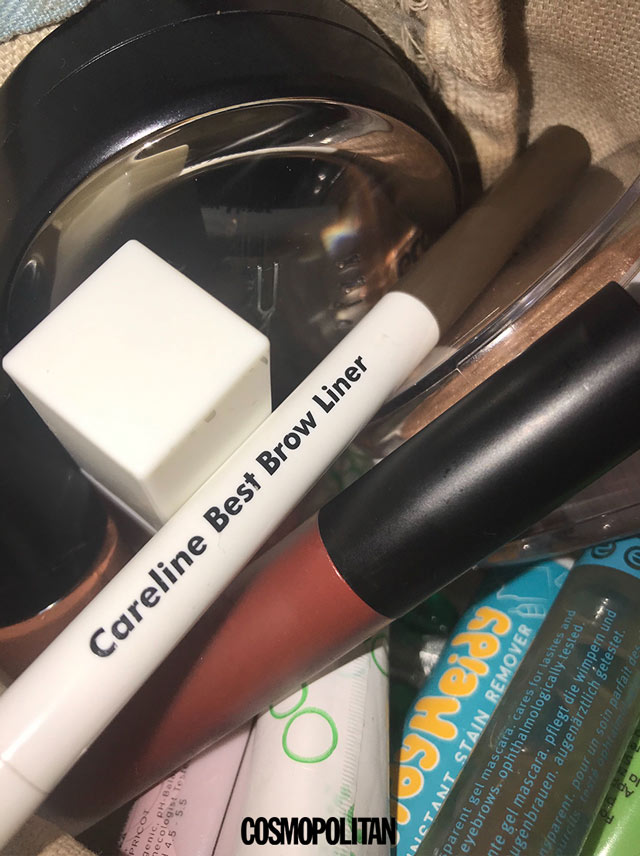 Okay, now it's time for me to gush about why I love it so much!
It's super easy to use!
It's a fuss-free eyebrow pencil—even those who are just learning to do their kilay can use this with ease. I also like how it has a spoolie because I hate it when eyebrow products don't have the grooming tool included. This way, everything you need is just in one product.
The shade is perfect for me.
I constantly color my hair, so it's hard for me to find a nice product to use for my brows that won't contrast or look weird against my colored hair. ICYDK, taupe is a good color to use for your eyebrows if you like dyeing your hair because it's a universal brow color.
It's super pigmented and sweat-proof!
You know how with some brow products, you have to go over your arches a few more times just to get the pigmentation that you want? It was a never problem with the Best Brow Liner. I only need a few strokes to fill in my sparse areas and I'm done. Aside from that, it's also sweat-proof! My eyebrows stayed in place throughout all my taekwondo training sessions and competitions—those instances are solid proof, haha!
It didn't give me those weird brow pimples, LOL.
A problem that I got with the past brow products I used was that I would get these weird, tiny pimples on my brows, which I'm guessing was irritation caused by the past products I used. It is a BIG plus that my skin around my kilay area never broke out in all the times I used this product even though my complexion is super oily and acne-prone.
You can find it everywhere, and it's affordable.
With its pigmentation and quality, you can't go wrong with its affordable price tag! (Let me also say that I was your typical ~broke college student~ when I bought my first pencil, so that should be enough proof for you, LOL!) It's also available everywhere, so I can easily buy more when my stash is running low.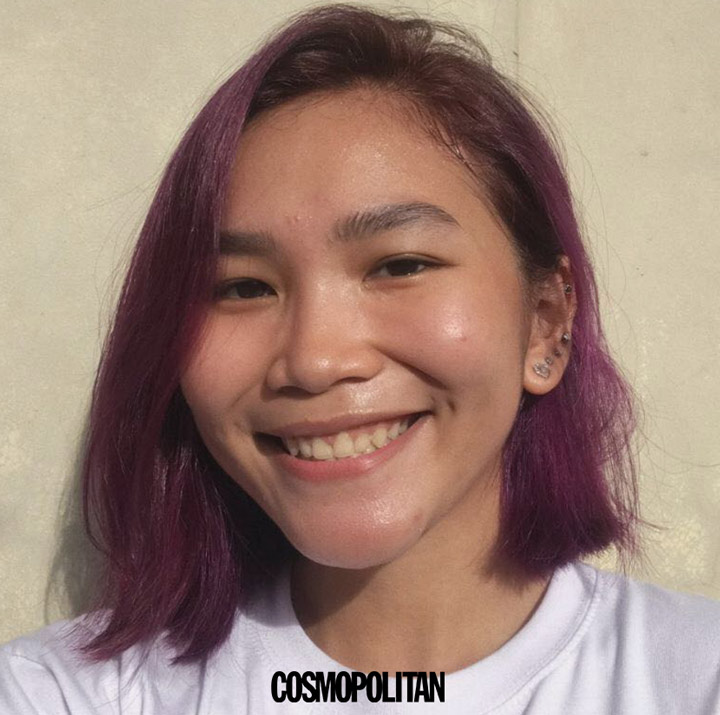 The Careline Best Brow Liner is the best I've ever tried because...
It's super easy to use, the pigmentation is top-notch, the price won't break the bank, and it helps me to easily get pretty, filled-in arches!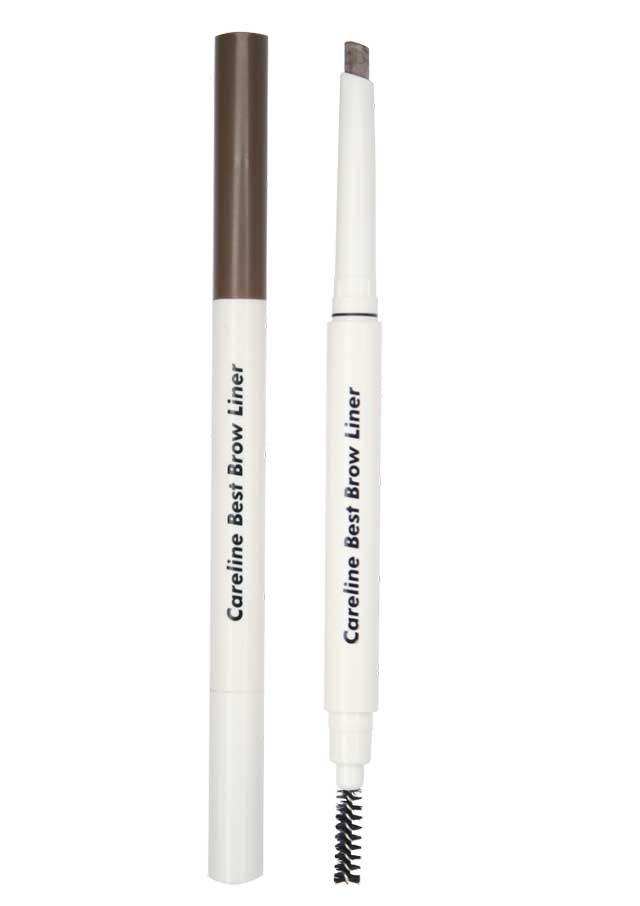 Careline Best Brow Liner, P150, Lazada
Follow Cheska on Instagram.