It has been a year since most of us started working from home. Personally, I have been letting my skin breathe, adjusting my makeup routine from a full face for night outs to a stay-at-home *cover and enhance* routine.
This led me to find easy-to-use makeup products that don't require any special tools—we're talking fingers only—and Clocheflame's All Around Flush (AAF) might just be a real contender!
*Have you tried and tested this product? Share to the community what you think! Leave your review at the comment section below.
First Impressions
This gel blush is advertised as a multi-use color for lips, cheeks, and eyes. It comes in a tube with a doe-foot applicator for easy application. It's is *very* pigmented, too. Swatching it feels easy on the skin and it doesn't dry quickly! Another bonus is its scent—it smells fresh and not too overpowering.
Clocheflame All Around Flush in Lush, P389, Lazada
After reading the rave reviews online, I was just about ready to put it to the test. I decided to try out all four shades (Bask, Fuzz, Mist, and Lush) and use them as either blush, eyeshadow, or lip color to check their versatility. Keep on scrolling to read my review!
Continue reading below ↓
Recommended Videos
Clocheflame All Around Flush Review
Day 1: Clocheflame AAF in Bask
It has been a year since we got *real* friendly with Zoom and any other video-chatting app. I learned that it helps to play with your dimensions for the camera and the AAF blush helped me achieve the "no makeup" look for all my meetings. I used Bask for my lip color and bronzer. I paired it with eyeliner and brow gel to finish the entire look. Overall, this makeup look was done in under five minutes.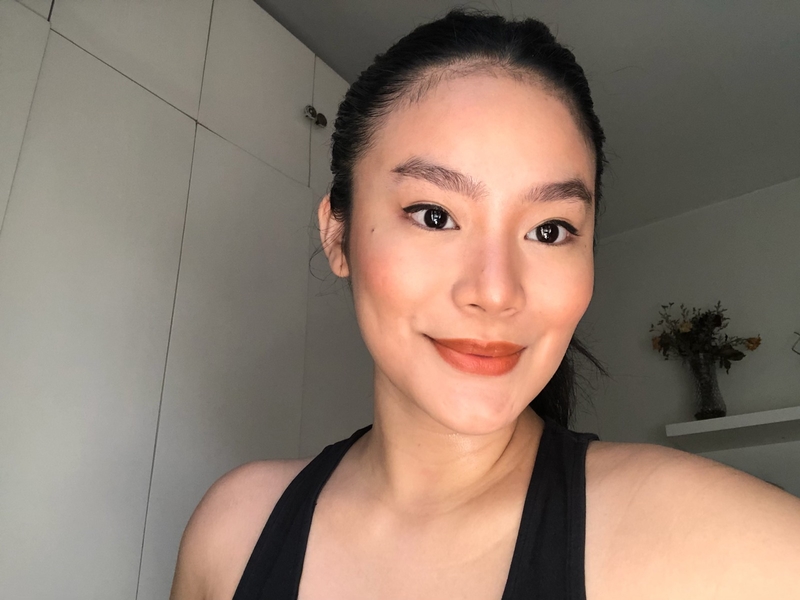 The product has a matte finish, and the color is really perfect for those who are not big on blush and just want a fuss-free bronzer product. Throughout the day, I only needed to retouch my cheeks and lips once after I ate—not bad. (Pro tip: I recommend applying translucent powder to set the blush if you have oily or combination skin).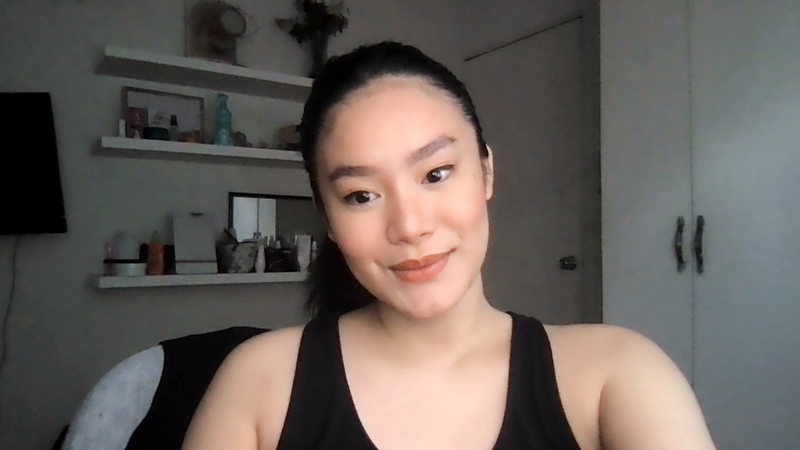 Day 2: Clocheflame AAF in Fuzz
Here's a fact about me: Sometimes, I like wearing makeup whenever I workout—I believe it motivates me. For today, I decided to test the AAF blush's longevity and staying power through a sweat sesh! I used the AAF blush in Fuzz on my lips and eyes. It's very blendable so I was able to achieve "just bitten" lips and glossy lids!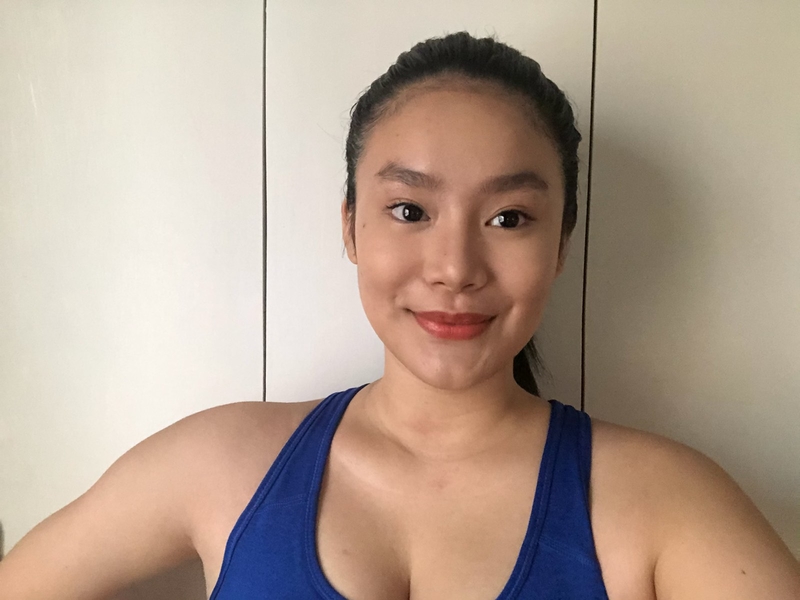 After 500 jumping ropes and a 30-minute HIIT session, Fuzz held up quite well! There's little product left on my eyes after constantly wiping my face with a towel but my lips still look vibrant after the workout.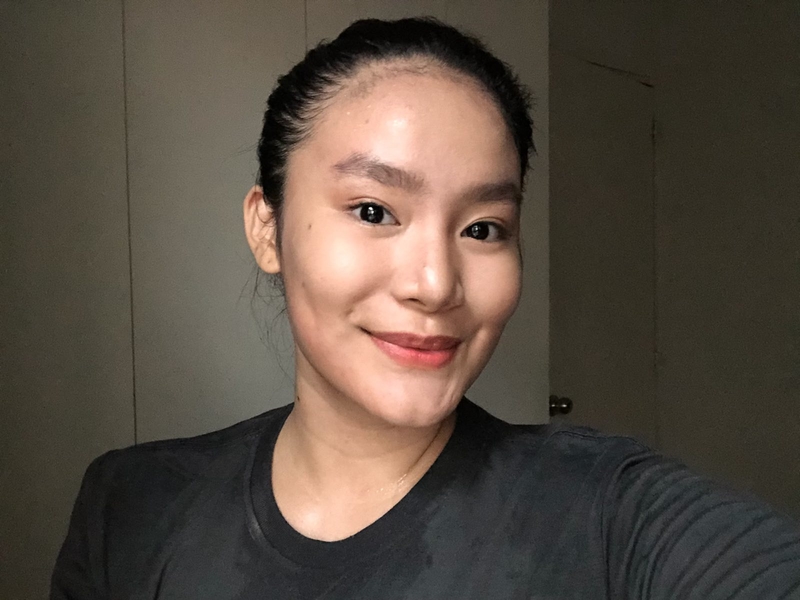 Day 3: Clocheflame AAF in Mist
Life slowly moves forward and face masks have become a staple you cannot leave
the house without. Even if face masks cover the majority of the face, there's nothing like a swipe of lipstick or a bit of blush to retain a sense of normalcy. I wore the AAF blush during my errand day to see if it can last a hot and sweaty day.
I used AAF blush in Mist on my eyes, cheeks, and lips. Its blendability gave me the freedom to go light on my eyes and add a little more to my lips and cheeks.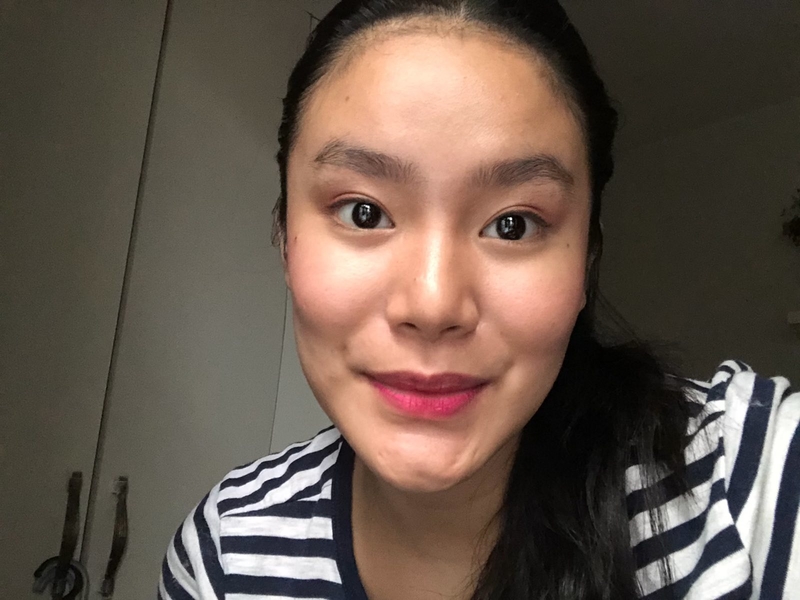 By the end of my errand day, there was still a lot of product left on my eyes and lips but some of the product on my cheeks transferred to my face mask. Again, I recommend setting your blush with a translucent powder, especially if you have oily skin.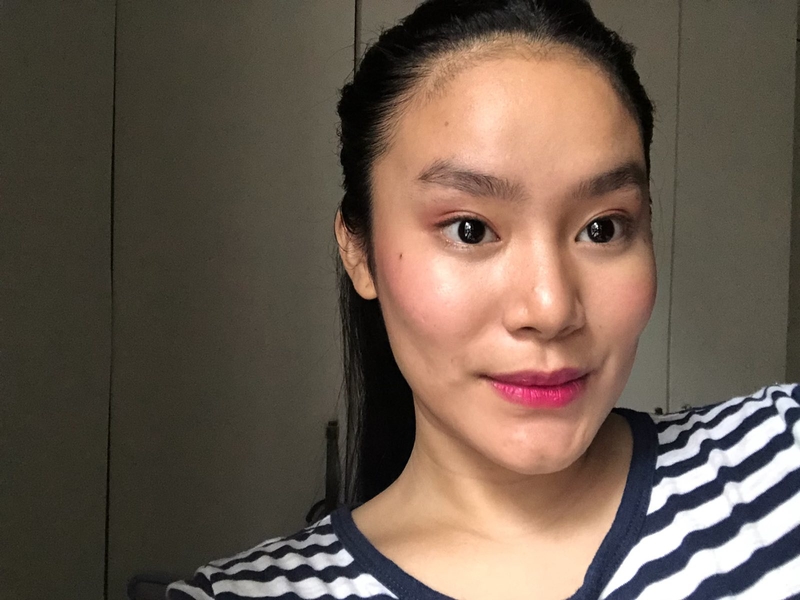 Day 4: Clocheflame AAF in Lush
When it comes to dating, virtual dates have taken the place of the usual movie + dinner combo. for those who wish to be safe. I wore the AAF blush in Lush on my Zoom date for a much-needed confidence boost. I used Lush on my cheeks and lips over a bit of foundation. I also put on eyeliner and lip gloss. I'm happy to report that it blended really well with other products. Next to Bask, this is my favorite shade!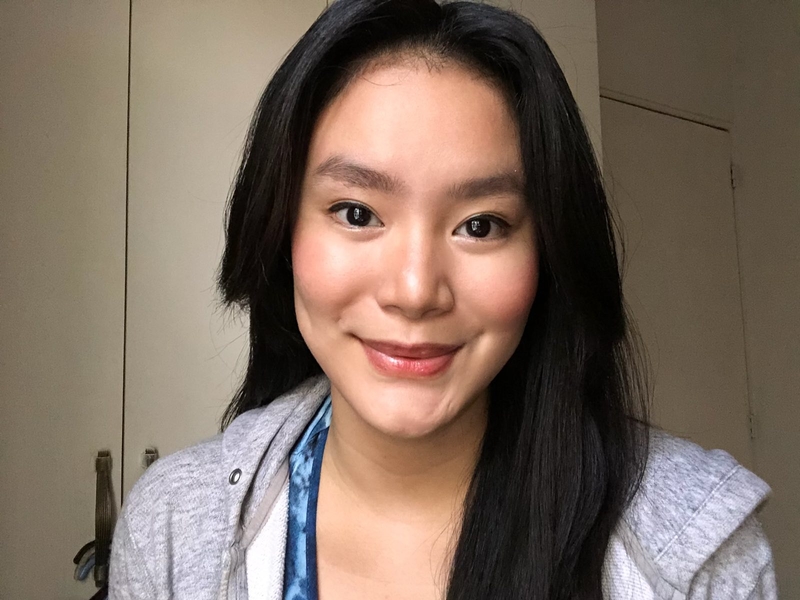 The date went *really* well and my makeup stayed intact throughout it, though I had to reapply some translucent powder since I noticed that my cheeks started getting oily.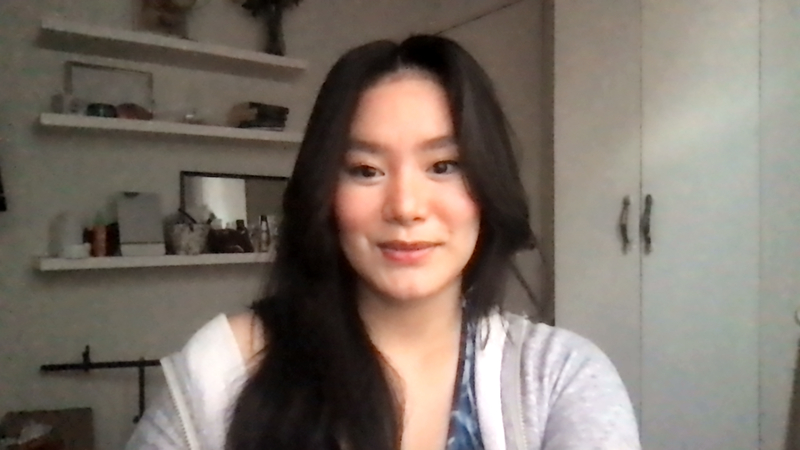 Final Thoughts
I would definitely use the Clocheflame AAF blushes again! They're the low-maintenance, multipurpose makeup products I was looking for. They're very pigmented and you can be sure that every swipe will be ~*vibrant*~. I would recommend them to those who don't want to look washed out for their Zoom meetings. My only wish is that they release more warm shades in the future!
*Have you tried and tested this product? Share to the community what you think! Leave your review at the comment section below.
EXPLORE COSMO