I consider myself a laid-back makeup lover. I have my staples but I can also get by with just three makeup products if needed. I'm also kind of a cheapskate (at least compared to my friends, a lot of whom are real beauty junkies), but I will spend money where I think it's important or worth it. By worth it, I mean I will begrudgingly shell out a maximum of P3,000 for a good foundation.
I'm also an avid window shopper—I'll read product reviews of that trendy new makeup item, ask my friends about it, get sold on the idea, put it in my online cart, and then never buy it. When I do decide to buy something, I'm extremely susceptible to a good sales pitch, makeup review, or a convincing testimonial from my sisters or friends.
So when Cosmopolitan Philippines invited me to do a test-run of MINISO makeup products, I jumped at the chance. I've been curious about their extensive line of makeup and their HUGE range of eyebrow products ever since I first went inside one of their stores. Although, one can't help but feel a little dubious about the quality of makeup when they're that cheap. Doing this challenge was a perfect excuse for me to try all those products.
My regular makeup routine: Foundation, eyebrow pencil, eyebrow mascara, lipstick, blush, highlighter, eyeliner, mascara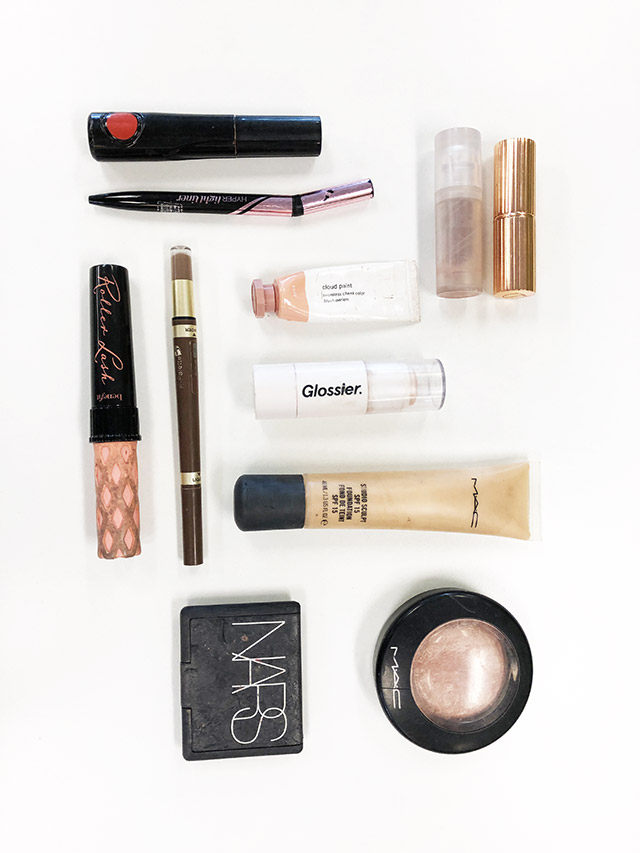 ADVERTISMENT - CONTINUE READING BELOW ↓
About MINISO:
MINISO is a Japan-based brand founded by a Japanese designer and a Chinese entrepreneur. Since the first Miniso branch opened in Robinsons Manila in 2016, the brand has steadily grown with its own cult-following, thanks to their selection of random staples (read: gadgets, accessories, footware, school and office supplies, toys and kitchenware, makeup, etc.) that are wallet-friendly but reliable. Their price points are so affordable that an item worth P500 is already one of the most expensive products.
I headed to the MINISO store in Trinoma (visible from the main center area) with a bare face and P1,000 in hand. I was pleasantly surprised and slightly overwhelmed by the sheer variety of makeup products—I expected maybe one or two types of makeup per product. Boy, I was wrong.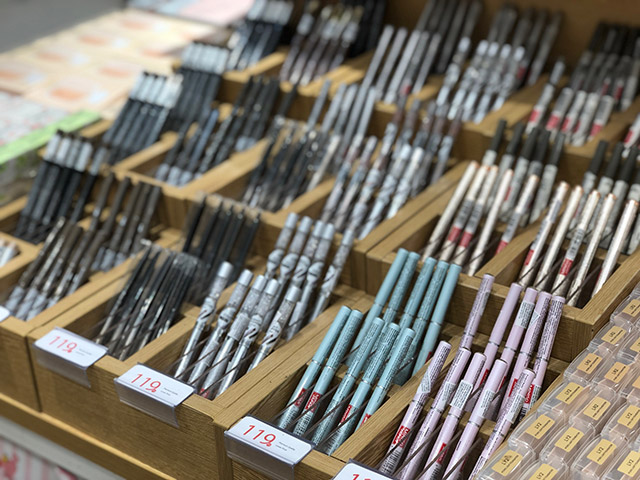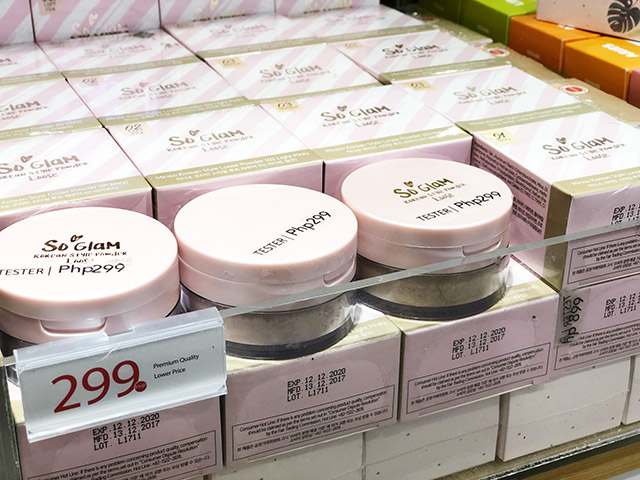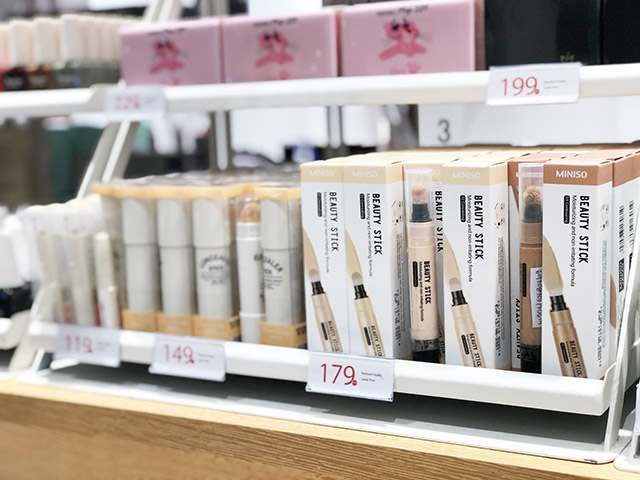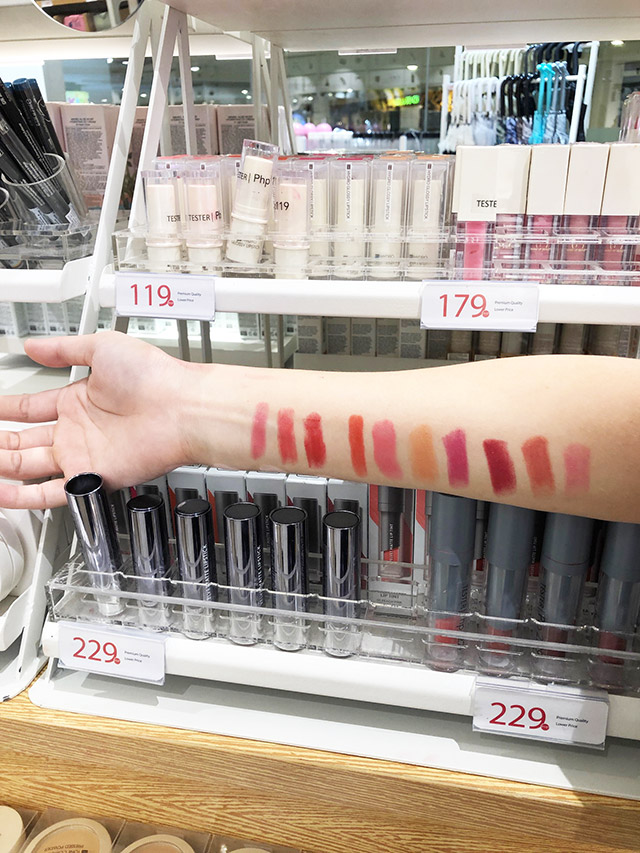 Where is MINISO located?
Metro Manila:
Century City Mall
Glorietta 2
SM Makati
SM Megamall
Robinsons Place Manila
SM Mall Of Asia
Eastwood Cyber & Fashion Mall
Gateway Tower Mall
SM Southmall
SM North EDSA
Trinoma
SM Aura
VMall Greenhills
SM City BF Paranaque
Lucky Chinatown Mall
SM City Manila
SM Center Muntinlupa
SM City Novaliches
Venice Grand Canal
SM Center Sangandaan
SM City Marikina
SM City East Ortigas
ADVERTISMENT - CONTINUE READING BELOW ↓
The MINISO products I tested:
Here's the thing, my usual makeup look is very basic. I don't use primer, concealer, or powder. My routine consists of a light foundation, eyebrows, blush and highlighter, and lipstick. With this kind of makeup habit, MINISO is perfect for me, because they offered all these basics at low prices. 
MINISO's selection is enormous, by my standards. You can find concealers, beauty sticks (the associates couldn't tell me what those were), liquid and cushion-type BB and CC creams, primers, foundations, all sorts of loose, pressed, and finishing face powders. There were at least six different types of lipstick, nine types of eyebrow products, and another five types of eyeliners (colored ones included). They also sell brushes, sponges, and even eyebrow stencils. I took my time choosing the products and probably tested everything they had. 
In the end, I chose the following: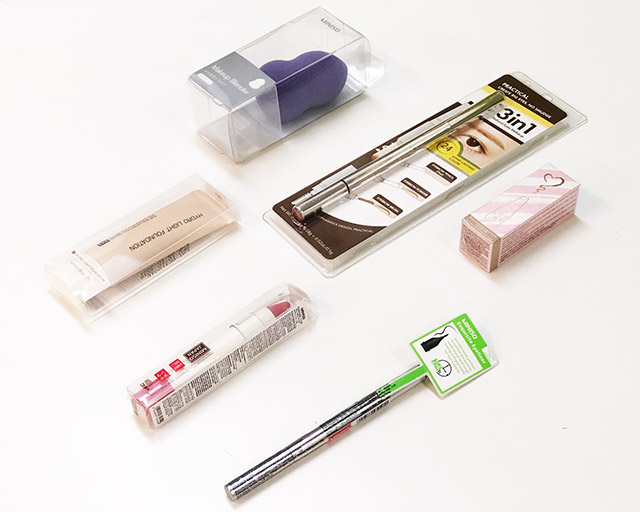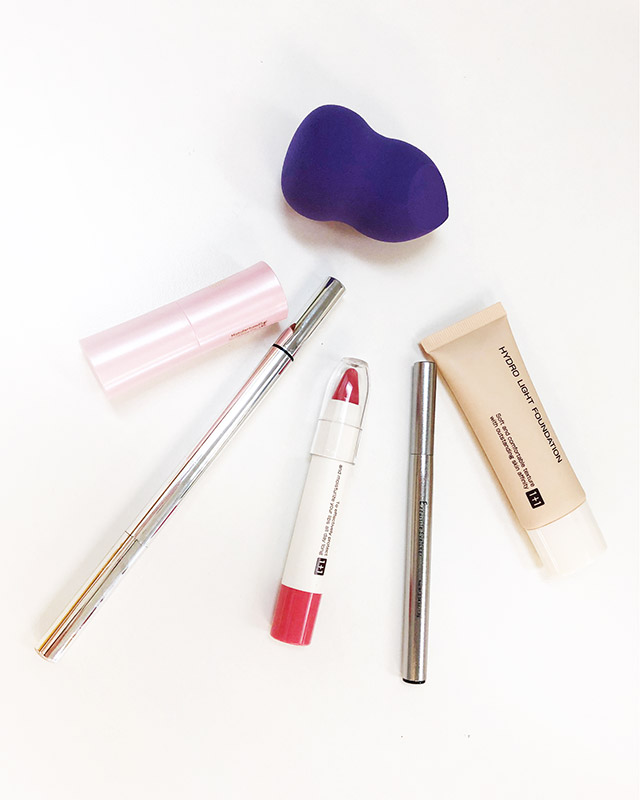 MINISO Hydro Light Foundation in LR2, P119


I initially reached for their CC cream in a tube, but I found the consistency too watery with zero coverage. Their shades were okay for me, but someone more morena might have a hard time finding their match. The Hydro Light Foundation's coverage was a little too light for a foundation and felt more like a CC cream, which was good for me, because I prefer barely-there coverage. I used the makeup blender to apply it and I'm not sure if it made much of a difference, but I liked the overall effect.

MINISO Korean Style Creamy Lipstick in Nude Pink, P229


Choosing lipsticks was confusing because many of them didn't have labels that indicated whether they were matte, glossy, or satin. The shades were also limited (all corally pink to bright red). I wanted an MLBB shade but they only had a very nude, fleshy shade. I went with the MINISO Korean Style Creamy Lipstick in Nude Pink, which was definitely more pink than nude. It had good pigment and glided on easily, and it lasted me about six hours before wearing off.

ADVERTISMENT - CONTINUE READING BELOW ↓

MINISO Color Stay Lipstick in Pink, P119


This particular one felt very glossy and watery, so I got this with the sole purpose of using it as a cream blush. The effect was almost exactly like using Glossier's Cloud Paint, and the color was actually pretty close to Glossier's Puff shade. I was pleasantly surprised. It's very buildable as a cream blush, so it's easy to add or lessen the product as needed.

MINISO Flat Eyebrow Pencil in Light Coffee, P229


It took me forever to narrow down my eyebrow options and changed my pick at least thrice. It was this or another variant that included a mascara, but they didn't have the shade I wanted. It was a 3-in-1 type—a retractable pencil, a built-in shadow and sponge, and a spoolie.

MINISO Super Slim Liquid Eyeliner, P99


I had high hopes for this eyeliner because it was really easy to apply and had a very fine point. It reminded me of Maybelline or K-Pallete's liquid and felt eyeliners, which in my experience are the BEST. However, it got pretty smudgy within a few hours.

MINISO Vitamin E Makeup Blender, P119


I'm not choosy when it comes to sponges so I'm not the best authority on this, but I think it worked pretty well for me with the foundation.
TOTAL: P914
Since they didn't have a highlighter, I used my go-to daily one, Glossier's Haloscope in Quartz (About $30 or P1,552.65). I got this after months of stalking makeup reviews and am quite happy with it. It worked well with MINISO's products!
See my review of the Miniso products here:
Lemme just say: I was impressed. My skin, which is relatively sensitive, didn't react or breakout in rashes or pimples in the days after I wore the products! I even asked some of my teammates at work for their opinions on my makeup look, and they couldn't believe I was wearing a full face of MINISO makeup (I couldn't, either!). I felt like I was able to achieve my usual daily makeup for a fraction of the price.
Here's is what the makeup looked like on my face, no filter, lit by the overhead fluorescent light in my office.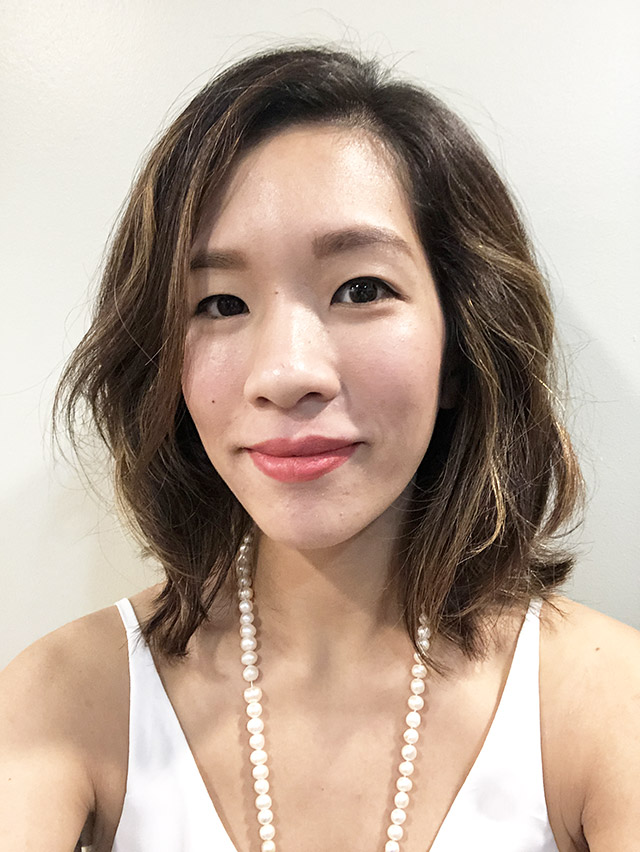 This is what it looked like with better lighting, without a filter.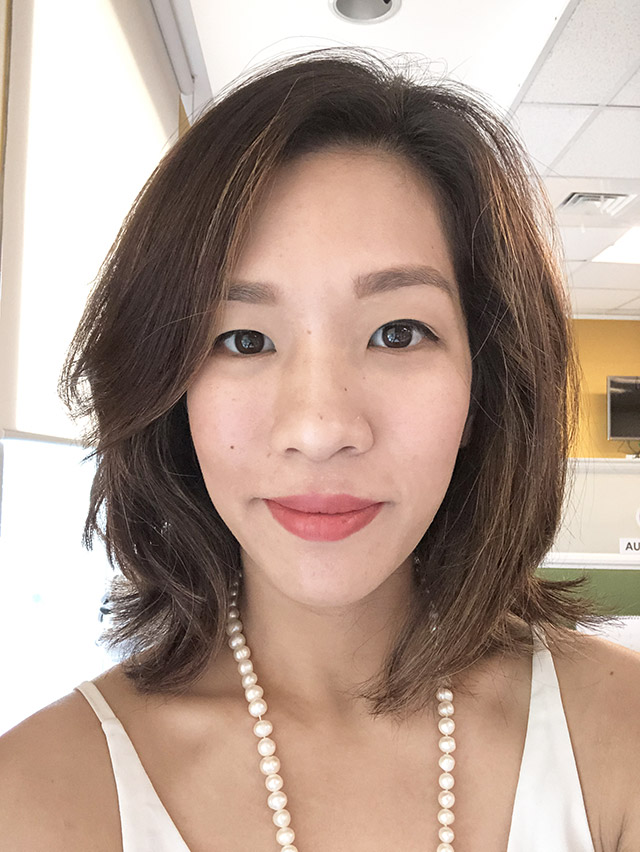 ADVERTISMENT - CONTINUE READING BELOW ↓
After about eight hours in an air-conditioned room, I headed to my martial arts class and took a 10-minute walk around campus to see what the makeup would look like afterwards. I didn't do any retouching and did not put on a face powder, and this is what my makeup looked like: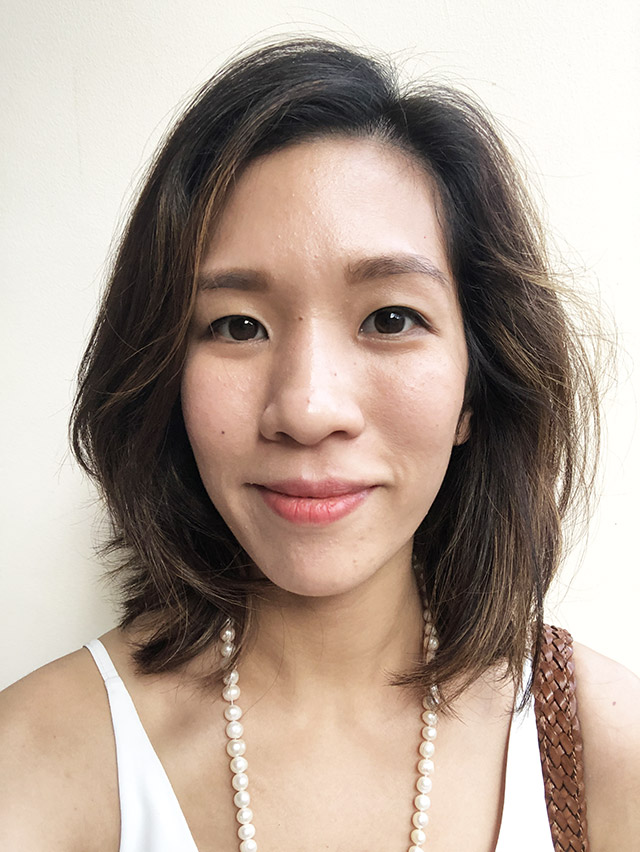 Pretty good, right? I'm amazed the foundation and eyebrow pencil lasted through a whole work day + an exercise class!
Are the MINISO beauty products worth it?
The price point alone makes any of their products worth it, really. I almost couldn't believe I got all that for under P1,000. It was even cheaper than I expected!
Of course if we're going to talk about ingredients, I don't know what chemicals they may or may not contain, but since my fairly sensitive skin didn't react to any of the products, I must not be allegic to any of them. I would definitely come back for the eyebrow products (I want to try them all)—I had to drag myself away from the eyebrow section. They're comparable to the ones you can find in more high-end beauty brands.
The foundation is also a nice go-to in a pinch, but if you like heavier coverage, you won't find it at MINISO. I do have some misgivings about it, because I don't know what's in it and its one of the products that really come in contact with my skin. I'd probably stick with my usual foundation (MAC Studio Sculpt, which is for dry skin).
The liquid eyeliner sadly didn't last, but that also might be due to the fact that I have oily eyelids. For P99 though, I'd use it again!
Their lipsticks felt a bit like clay, but I was impressed with the texture and staying power of the Creamy Lipstick. For P229, it was a lot pricier than the other lippies, but the pigment alone was worth the difference.
I'd say buying MINISO products are super worth it, if you're going for an everyday makeup look (i.e. a day at your desk, or running errands).
Follow Trisha on Instagram.