Do you catch yourself mindlessly saving a lot of Instagram filters lately? I can't blame you because they're so fun to play with! There are tons of options available, from makeup, vintage camera effects, and even Q and A ones. You can also create and release your own, which is exactly what Rei Germar did. They came at a perfect time when you're too tamad to do your makeup and skincare routine but still want to look ~fresh~ for a selfie! 
Rei's butterfly filter caught my attention because it's been her go-to for her IG stories. The "pretty in pink" makeup grants instant rosy cheeks and a slight tint on the lips. The lashes and freckles also add to the "fresh lang" vibe!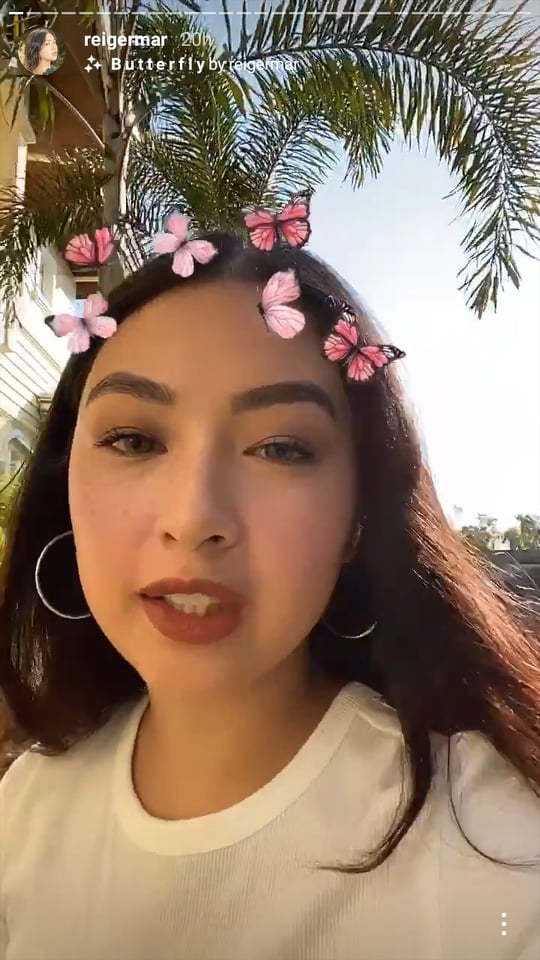 Continue reading below ↓
Recommended Videos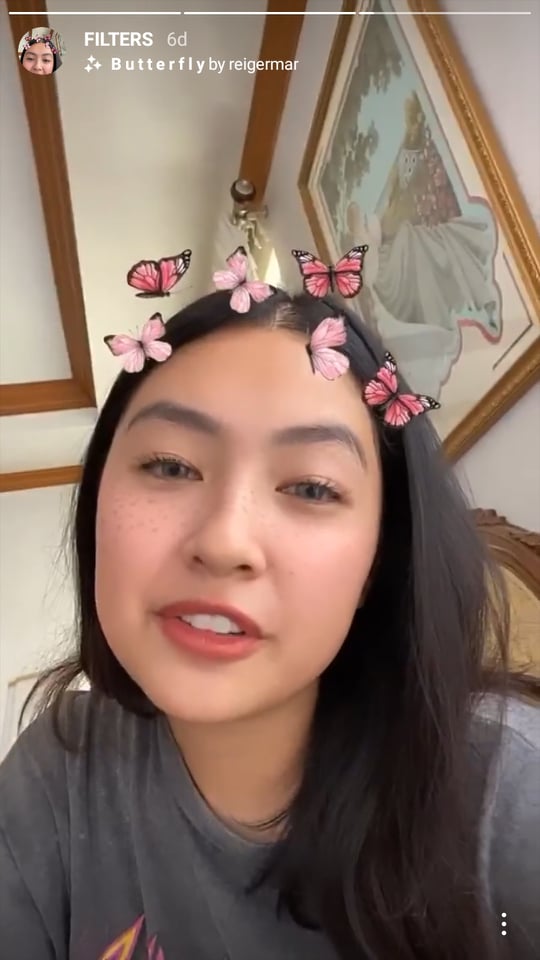 I tried it, too, just because I wanted to test if the "makeup" could stay in place with different facial expressions. LOL!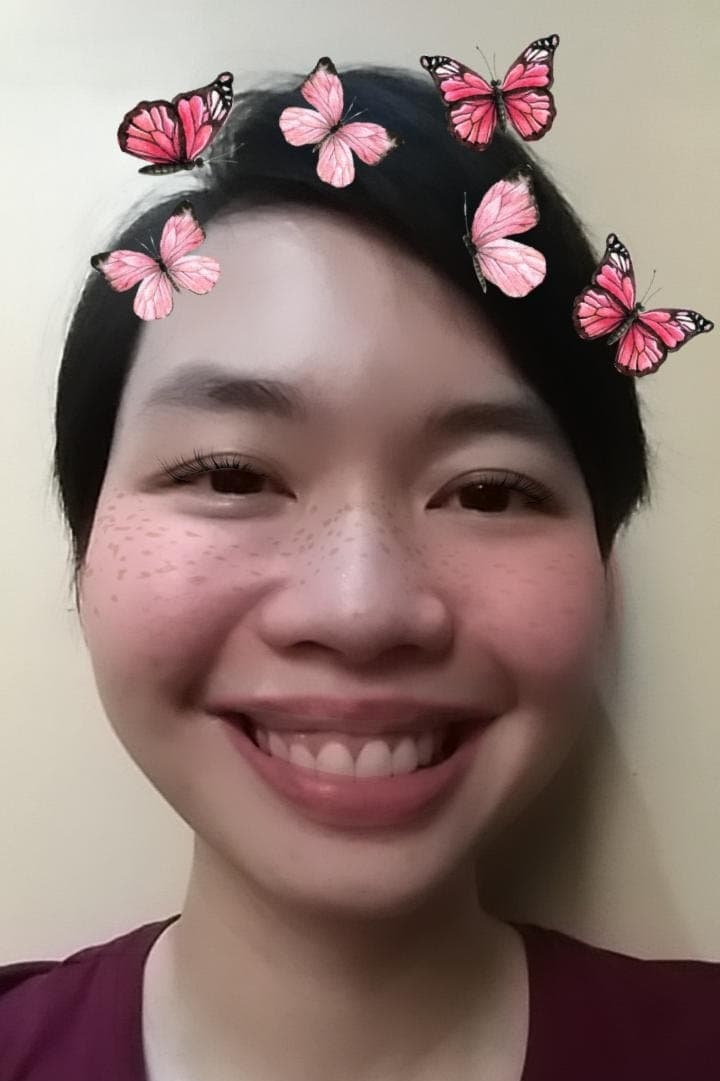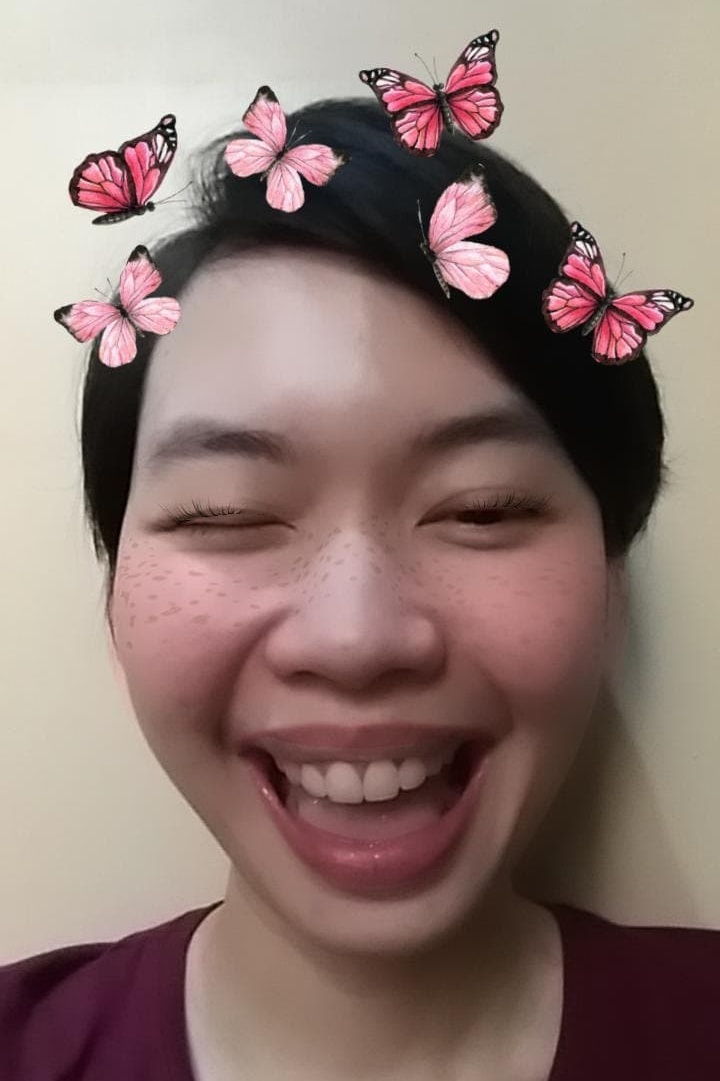 I had fun experimenting with this filter! I particularly liked the whole '90s butterfly aesthetic going on—it's very Jolina Magdangal-esque, tbh! I'm not really a fan of pink lipsticks but this filter makes me want to reconsider. I also think the blush and faux freckles effortlessly blended on my skin. I'm relieved the freckles were able to conceal some of my acne scars, too!
It was hard to do a smile with teeth or do a wacky shot with this filter. If you flash your pearly whites, the pink lippie won't fill your entire pout. I saw my natural lip color in some takes. Also, the lashes came off when I winked so it might be a challenge to do other poses. The safest bet was to smize and pout for a selfie.
Nevertheless, filters are all about fun! Just like you, I look forward to more beauty filters that can instantly brighten our day (and give us instant makeup, too). I hope Rei comes up with more filters we can play with. Pretty please?