Everyone knows the drill: Before the ABS-CBN Ball (formerly known as the Star Magic Ball), stars flock to the Belo Beauty Suite to get a last-minute, pre-event pampering session. For its third year, the Pavilions in Shangri-La At The Fort were transformed into a gorgeous makeshift clinic, with doctors, aestheticians, and Dr. Vicki Belo herself overseeing the treatments.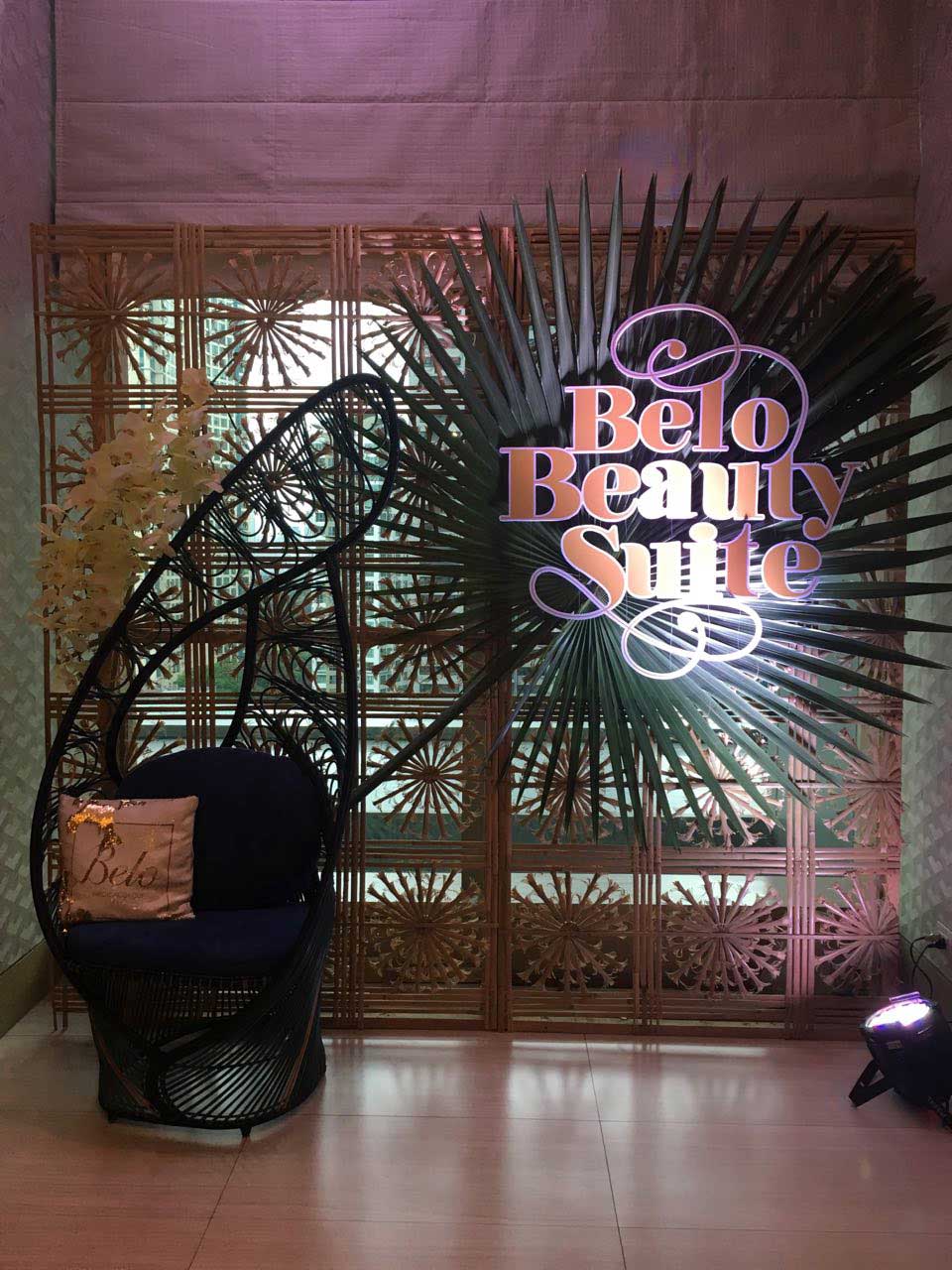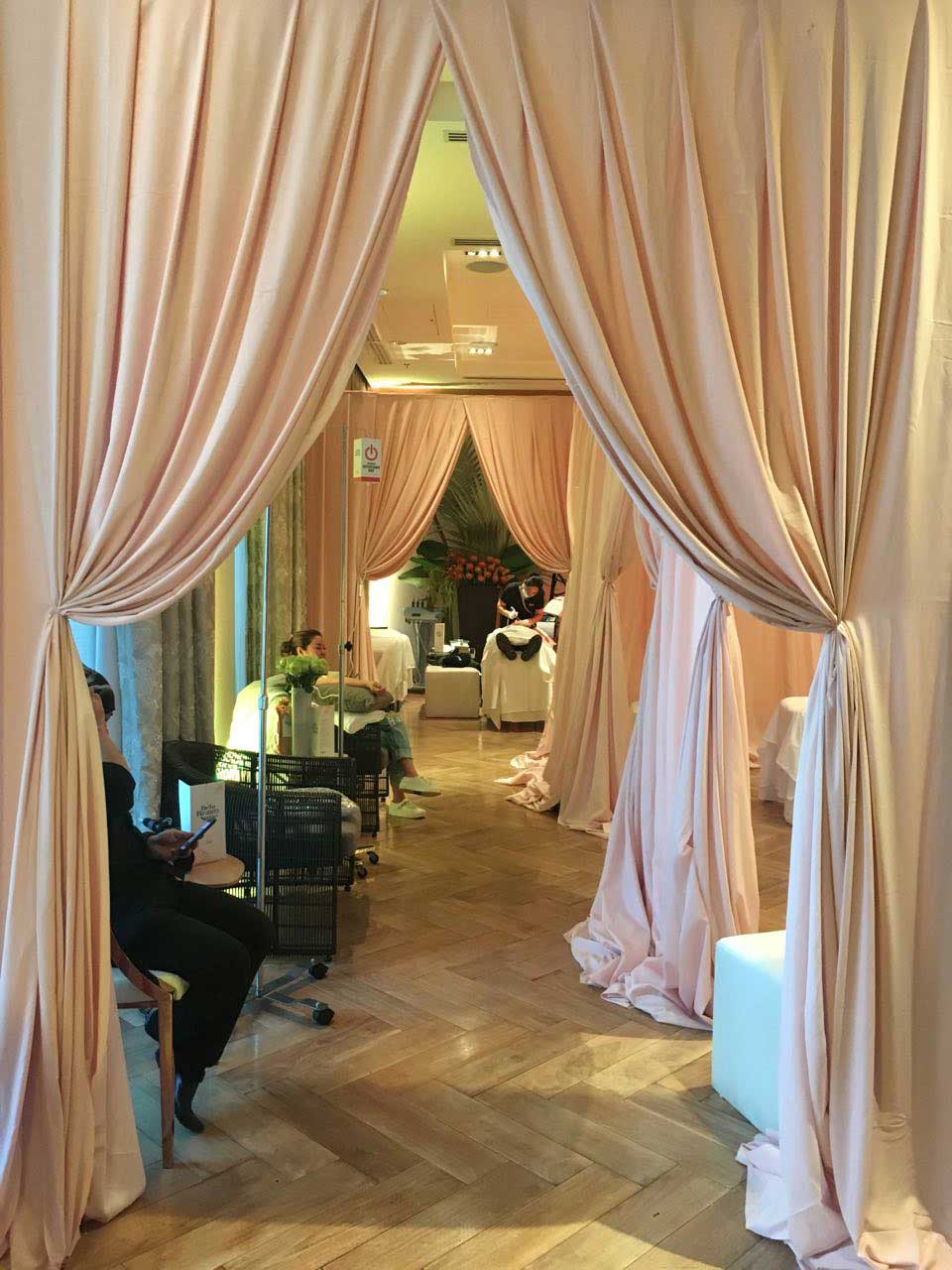 Continue reading below ↓
Recommended Videos
In 2018, Cosmo editors tried the Cinderella Drip and Skin Reboot, services that were also offered this year. But Belo Medical Group introduced a new roster of treatments today, and Cosmopolitan Philippines had the privilege of trying one of them!
Here are the services offered at the Belo Beauty Suite this year, straight from the Belo Beauty Suite menu!:
Cinderella Drip: Radiant skin is the best accessory. This glutathione drip promises that extra radiance and glow from within.
Enhanced Supervitamin Drip: Get extra energy for the long night ahead. This powerhouse drip boosts the body with essential vitamins and minerals. 
Skin Reboot: Need a last-minute lift? This go-to treatment tightens and firms the skin while bringing out its natural, fresh glow.
Cryoslush: Show off poreless, flawless skin. This cool facial procedure uses ice mist that calms the skin and reduces oiliness.
Salt Facial (NEW): Hydrated skin is happy skin! Restore, replenish, and rejuvenate your [complexion] with the newest luxurious facial and discover the wonders that salt can do for your skin.
Luminovitaglow (NEW): A gentle yet very potent treatment that consists of a 3-step skin quality-perfecting remedy for a healthy glow and fresher look.
Crystalle Glass Mask (NEW): Get a glow-on-the-go and reveal younger-looking skin. This extra soothing treatment gently exfoliates the skin to even out complexion and improve texture.
Light Mask (NEW): Tired-looking skin is a no-no. Achieve instantly dewy skin with a relaxing mask, packed with collagen and alow vera to plump and hydrate.
Glass Skin Facial (NEW): Glass-smooth skin is possible with this all-in-one treatment. From enriched serum infusion to collagen stimulation, this facial's got you covered for that clear luminous finish. 
When I saw "Glass Skin Facial," I knew I had to try it. Plus points because Team Belo told me that the ever-glowing Maymay Entrata had the exact treatment done when she visited the Belo Beauty Suite! Other stars who got this facial include Janella Salvador, Tim Yap, Robi Domingo, and Dimples Romana.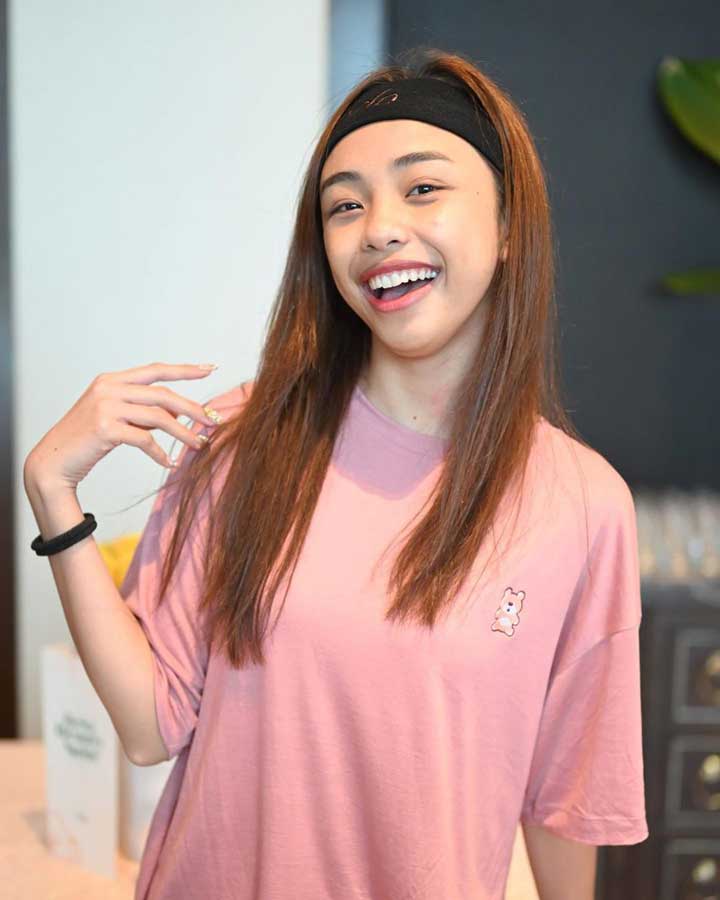 The Glass Skin Facial
To give one's skin that super hydrated, dewy look, the entire process starts off with deep cleansing using serums. They're infused into pores using an applicator that has a suction effect, which helps ensure the skin absorbs ~*everything*~. The serums used are: lactic acid to brighten the skin, glycolic acid to control oiliness, and hyaluronic acid to restore moisture. The last serum (hyaluronic acid) is applied using ultrasound technology. The whole purpose of the Glass Skin Facial is to restore moisture and bring back the skin's glow, so it's the perfect pre-makeup prep. There is zero blotchiness or redness afterward, and you're allowed to apply makeup 30 minutes after the procedure.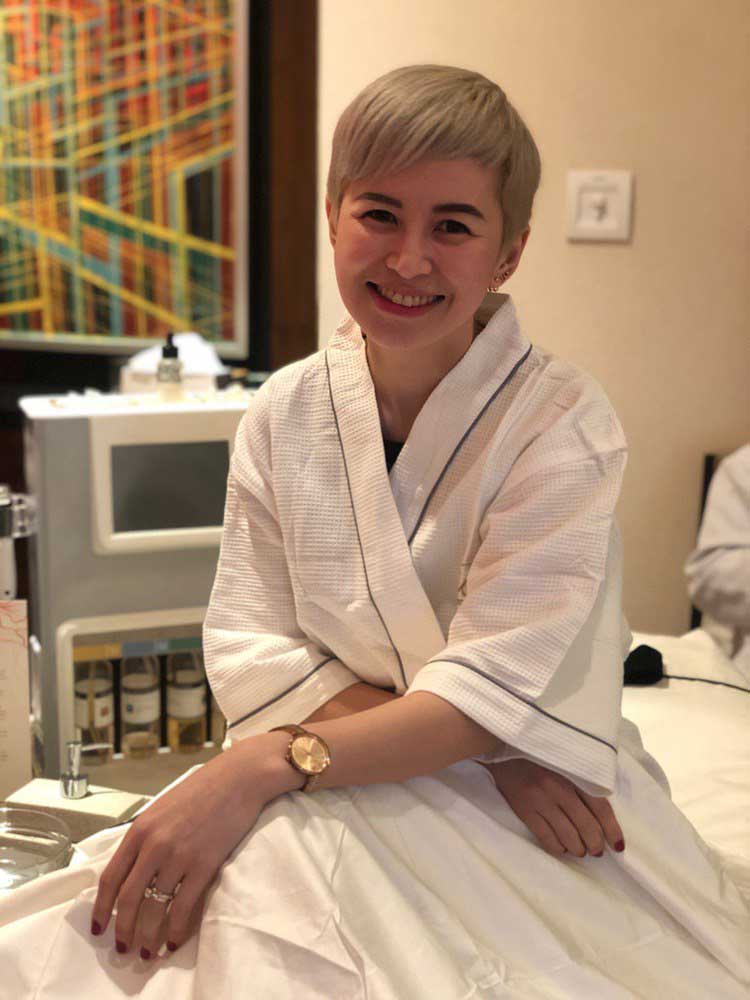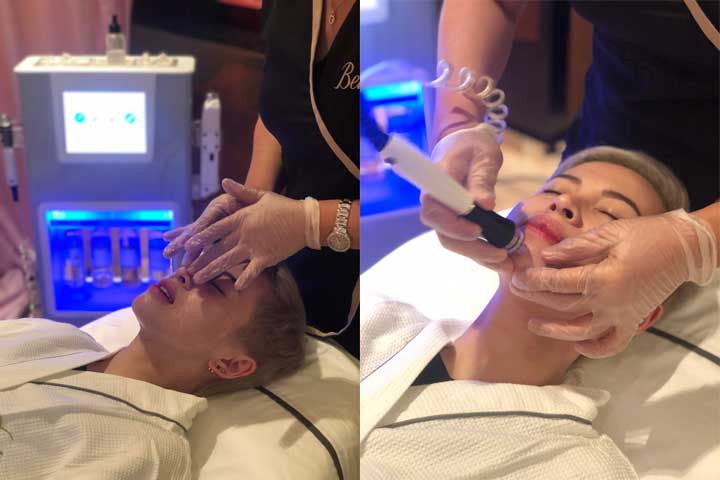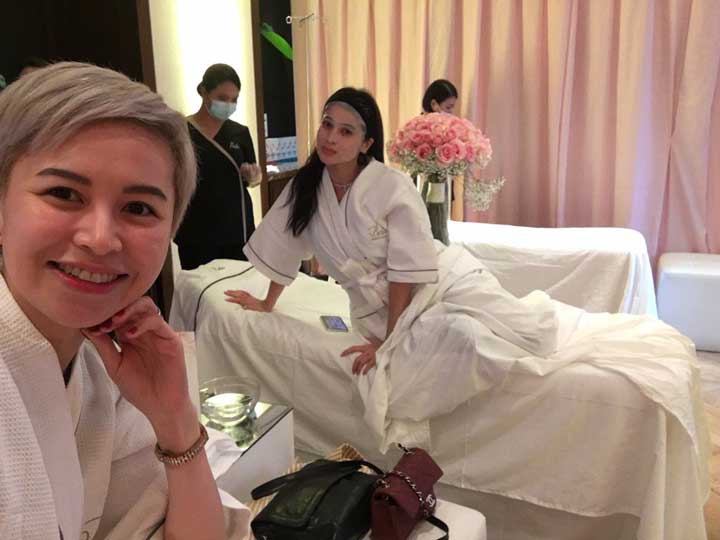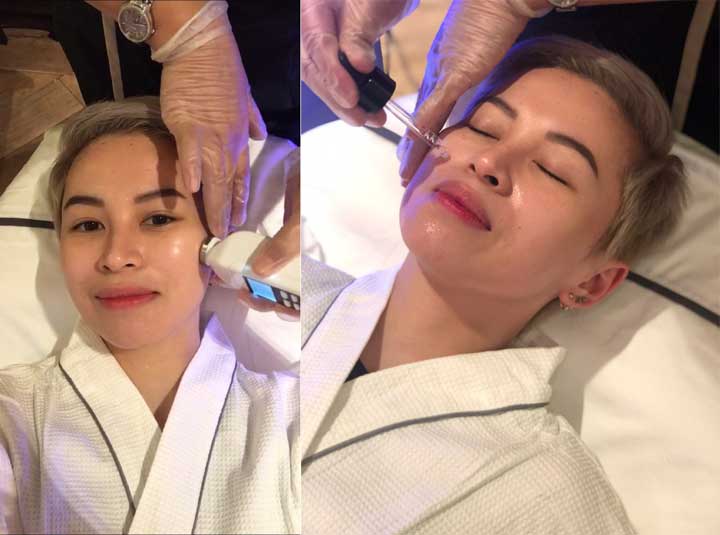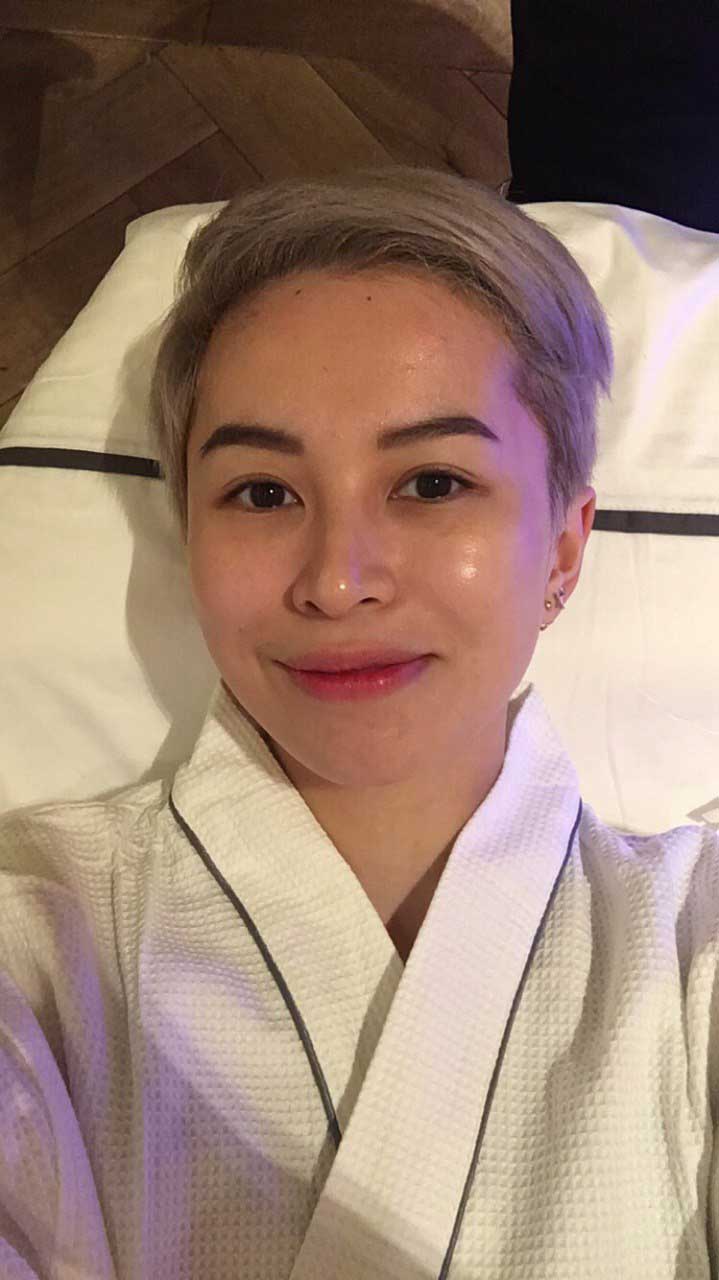 The Glass Skin Facial will soon be available in Belo Medical Clinics (no price yet!), but for now, take my word for it: I left the Belo Beauty Suite looking like I got eight full hours of sleep, so I'm definitely doing it again! The biggest perk: My face felt so touchable and soft, and someone actually asked me if I had makeup on. Answer: I was Belofied!
Follow Jillian on Instagram.