If you didn't know by now, exfoliating is a VERY important step in your skincare routine, even though it is not a step that you do daily like cleansing or toning. Exfoliating helps in sloughing away the accumulated dead skin cells on your face in order to let new cells grow. Excessive build-up of dead skin cells can result in clogged pores and super oily skin, which could eventually lead to new breakouts. 
Exfoliating is important because as you do so, your skin cells regenerate, making it easier for your skin to drink up all the good stuff from your other skincare products. Also, regular exfoliation leads to smoother, brighter, and softer skin.
There are two types of exfoliants widely available in the market right now: physical and chemical. Keep scrolling to find out more about the two!
Chemical exfoliants vs Physical exfoliants
Chemical exfoliants—aka AHAs and BHAs—may sound foreign and scary, like something out of a mad scientist's lab, but they are actually gentle and can help the skin a lot when used properly and in small doses. Chemical exfoliants break the bonds between skin cells and loosen up the dead skin, slowly revealing a brighter and smoother complexion.
Chemical exfoliants are divided into two categories: AHAs (Alpha Hydroxy Acid) and BHAs (Beta Hydroxy Acid). AHAs (such as lactic and glycolic acid) help in loosening up the dead skin to reveal a new layer. They are also great for refining lines and smoothing out wrinkles. Meanwhile, BHAs (such as salicylic acid) have great anti-inflammatory and anti-bacterial properties, and they could penetrate right through the pores. BHA products are a popular choice for those with oily, acne-prone skin.
ADVERTISMENT - CONTINUE READING BELOW ↓
It's also necessary that you use sunscreen in the morning. AHAs cause sun sensitivity so going out with an SPF product on your face may lead to irritation and redness.
On the other hand, physical exfoliants are pretty much self-explanatory. They are products that usually have ground-up nuts, shells, or grains. You see them as face or body scrubs. As you (gently!) rub it on your skin, the dead skin cells are buffed away, leaving behind smoother and brighter skin. 
Physical exfoliants are the more accessible option, although they have gotten a bad rep over the last few years with the issue of the walnut face scrub from Kylie Jenner's skincare line, Kylie Skin, as well as the issue of the St. Ives Apricot Face Scrub being *too* abrasive. 
Pros and Cons


Chemical exfoliants
Pros:
Especially great for people with sensitive or acne-prone skin as it won't further irritate already inflamed skin.
It does not cause micro grazes or cuts as it does not involve physically rubbing the skin.
AHAs work great for *gently* removing dead skin.
BHAs are amazing at penetrating deep into the pores.
Cons:
The results may not show as fast as when you use a physical exfoliant.
It can sting and burn the skin when used at a high percentage. (Tip: Begin using actives at 2 percent and work your way up once you're sure that your skin can handle it.)
Physical exfoliants
Pros:
Skin feels immediately smoother because of the use of force in scrubbing.
They are cheaper and won't break the bank.
They are very accessible and readily available everywhere.
Cons:
It can be easy to overdo usage, which can cause microtears and abrasions in the skin which are very damaging in the long run.


Best Chemical Exfoliators To Try For Smooth, Glowing Skin
These are some of the best chemical exfoliators in the market right now for every skin type:
Normal:  Pixi Glow Tonic
This skincare superstar stays at the top of everyone's list of holy grails (or even bucketlist to try!) and it is almost always sold out. Its main ingredient is glycolic acid, which gently accelerates cell renewal to reveal a more *~glowy~* and luminous skin. It also has ginseng to energize the skin and aloe vera for added hydration.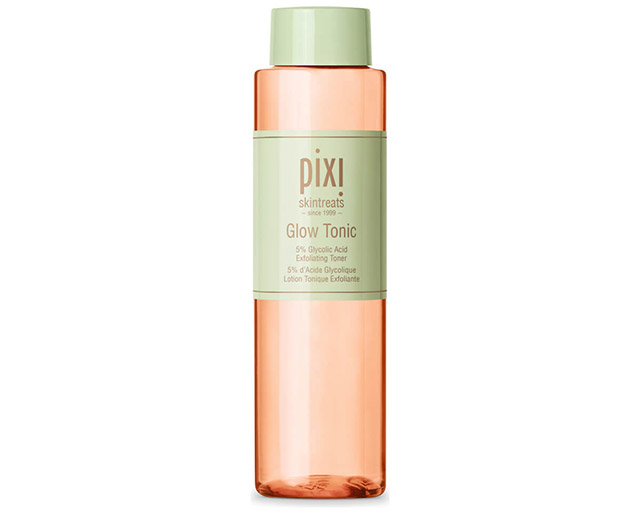 Pixi Glow Tonic, P1,950, Lazada
Dry: Son and Park Beauty Water
This famous Korean bestseller has willow bark and papaya extract that helps slough away dead skin cells and leave behind plump and glowing skin. It boasts a low pH level of 4.5, which will reset the skin's natural pH after cleansing. It also has lavender water, rose water, and orange fruit extract which help to boost hydration.
ADVERTISMENT - CONTINUE READING BELOW ↓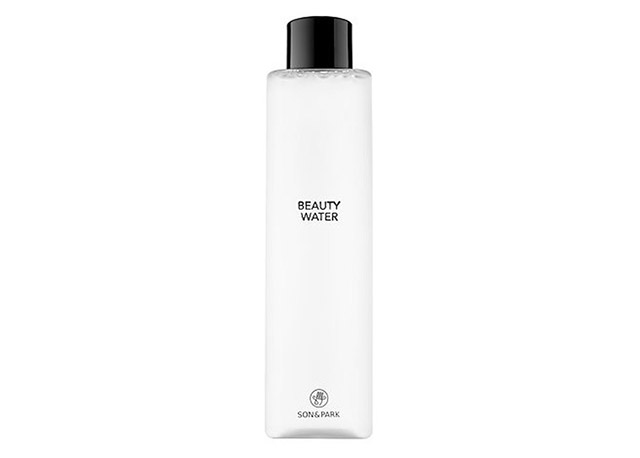 Son and Park Beauty Water, P1,399, Lazada
Oily: COSRX One Step Original Clear Pads
These pre-soaked pads with betaine salicylate and willow bark water will control your skin's sebum production while gently exfoliating your skin, but it won't dry it out. Pro tip: You can cut the pads in half so that you save money but still get results!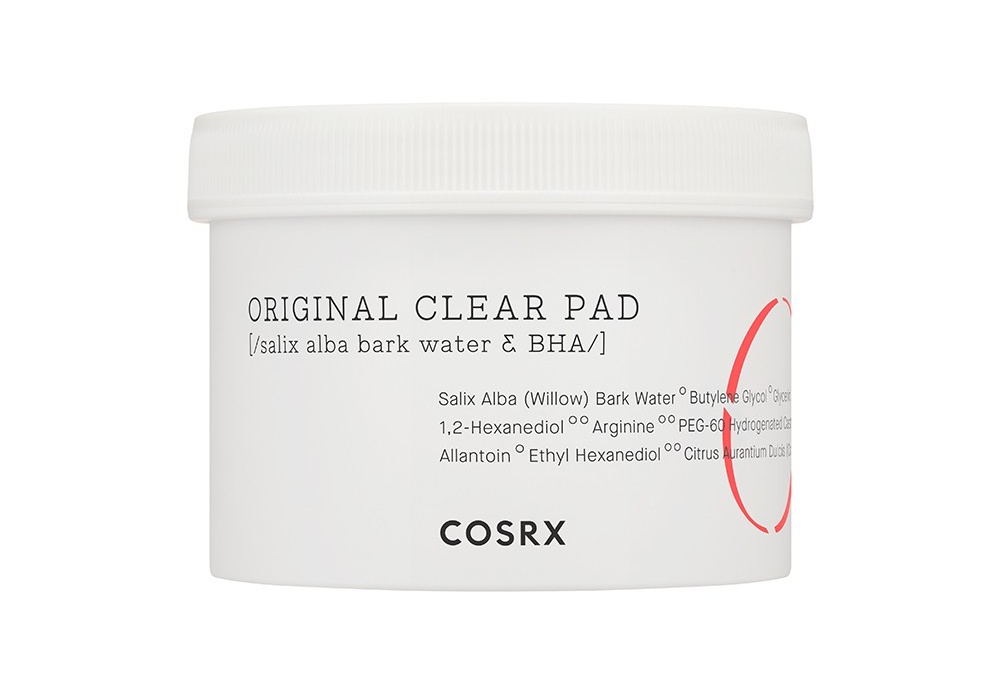 COSRX One Step Original Clear Pads, P900, Lazada
Combination: ACWELL Licorice pH Balancing Toner
This toner is super popular among skincare lovers with its high concentration of licorice water which will brighten your skin's complexion. It also has peony and green tea extract to reduce inflammation and erase pigmentation, dark spots, and acne scarring.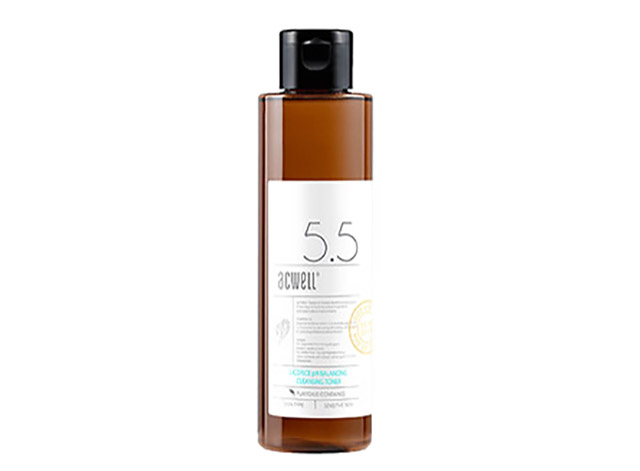 ACWELL Licorice pH Balancing Toner, P1,399, Lazada
Sensitive: The Inkey List Lactic Acid
Using acids on your face when you have sensitive skin can sound pretty terrifying, but worry not, because this toner harnesses the power of Lactic Acid, a milder form of AHA.  This also has hyaluronic acid that pumps in hydration. We suggest adding this to your routine gradually: Try it once every three days, then two days, then every other day.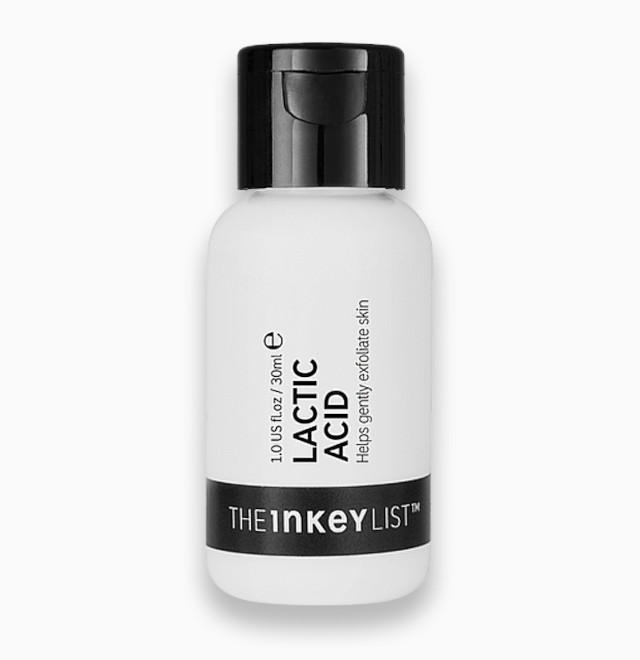 ADVERTISMENT - CONTINUE READING BELOW ↓
The Inkey List Lactic Acid, P930, BeautyMNL