Plucking and shaving are the two popular ways to remove hair, but these methods cause chicken skin and darkening. A good technique you can try is waxing. It delivers long-lasting results, doesn't cause discoloration, and it prevents stubble hair growth. You only need to get your armpits waxed every three to four weeks, compared to shaving which you have to do every other day if you want to keep your kilikili hair-free. Also, it removes hair from the root so when the hair grows, the regrowth is less visible.
Thankfully, you can wax your pits at home! There are a lot of waxing kits available in the market, but before trying the DIY method, keep these tips in mind:
~Flexibility~ can be an issue when waxing hard-to-reach areas like your underarms. Find someone—your mom, sister, or BFF—to help wax your pits. Then offer to do it for them, too.
Do a patch test at least 24 hours prior to waxing to check on any allergic reactions. Consult a dermatologist first if you have your doubts.
Do not wax your underarms within two hours of showering, bathing, or sunbathing.
Read and follow the instructions listed on the waxing kit's label to avoid skin mishaps.
When dealing with hot wax, let it cool first to avoid burns.
Start with small areas first to test your pain tolerance.
Do not use soap, water, or alcohol to clean skin after waxing.
Try to avoid antiperspirants and scented products for at least 24 hours post-wax.
While it is common for skin to turn slightly pink after waxing, do contact your dermatologist if you experience any discomfort while using these products.
Do not try these products on skin that is wounded, irritated, broken, sunburnt, or scarred.
ADVERTISMENT - CONTINUE READING BELOW ↓
Here the at-home wax kits you can try:
Epilin Hair Remover Wax
It's the OG hot wax that we've all probably used at one point! People love this waxing kit because it does the job of keeping your pits hair-free without breaking the bank. A pan can last you several waxing sessions.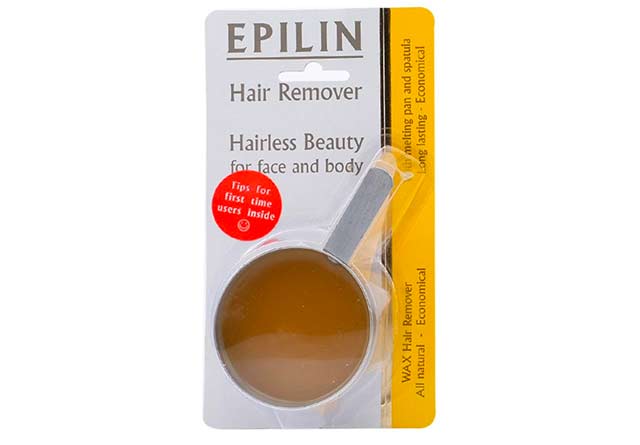 Epilin Hair Remover Wax, P89.75, Watsons
Glam Works Honey Cold Wax Kit
This particular variant from Glam Works is enriched with milk and shea butter to soothe your skin after a waxing session. Cold waxes, such as this one, carry less risk of burning because well, these can be used straight out of the box. There's no need for pre-heating.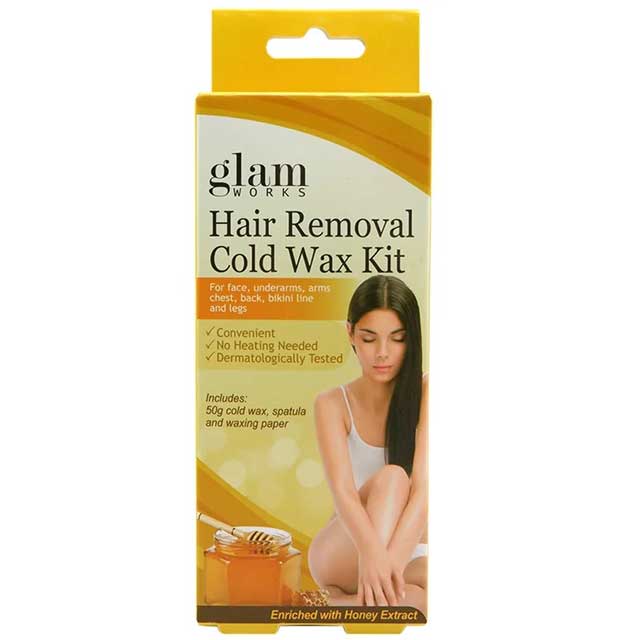 Glam Works Honey Wax Kit, P109, Watsons 
SHOP NOW ]
Silk Organix Body Wax Strips With Grapefruit & Argan Oil Extract
Are you new to at-home waxing? Then waxing strips are your best bet! Simply rub the wax strips between your hands (until they're slightly warm), pull the strips apart, apply on the skin, and then yank away one swift motion. These strips are also gentler on your skin compared to other types of waxes, so even CGs with sensitive complexions can use them!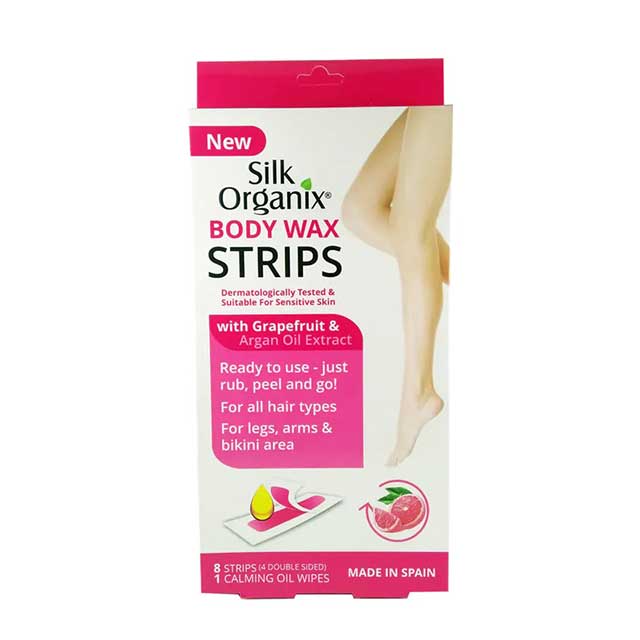 Silk Organix Body Wax Strips With Grapefruit & Argan Oil Extract, P99, Watsons
Nanny Rose Honey Wax
This waxing kit can be used either hot or cold. It's perfect when you can't decide which method is for you and you want to test both techniques. It's Earth-friendly, too. The waxing kit contains wooden applicators, reusable and washable cloth strips, and the wax itself is contained in a reusable container.
ADVERTISMENT - CONTINUE READING BELOW ↓
https://www.nannyrose.com/product-page/honey-wax-100g
Nanny Rose Honey Wax, P180, Nanny Rose
While we acknowledge the convenience of at-home waxing kits, we also have to consider the possible ~dangers~ of doing it ourselves. Our armpits have a thin skin layer and are delicate. When handled the wrong way, bad wax jobs can lead to burns, chicken skin, and even infection. To guarantee that your pits get the best care possible, we recommend to let the professionals do it. Below is a list of waxing salons you can turn to.
Waxing Salons
Lay Bare

With over 125 branches nationwide, we're sure that you've come across Lay Bare in one way or another. Aside from having affordable waxing services, they also carry products that can care for your post-wax skin.

Rate: P170

Locations: SM Megamall, BGC Stopover, Glorietta 3, Robinsons Place Manila, see full list here.

Hey Sugar

One look at Hey Sugar's dainty interiors and you instantly feel like they're going to take good care of you. There's something about their pretty, sweet, layout that makes a waxing session less intimidating. And since their price point is affordable, this means that you still have with a bit of budget left for ~actual sweets~ (to help you cope with the pain of waxing!).

Locations: UP Town Center, Uptown Mall, Lucky Chinatown Mall

Rate: P220

ADVERTISMENT - CONTINUE READING BELOW ↓

Wink

Even though they specialize in laser services, they also offer waxing for those who need a quick fix—each waxing session lasts for only 10 minutes. You may book a session online if you want a sure slot.

Rate: P400

Locations: Alabang Town Center, Bonifacio High Street, Eastwood, SM Mall of Asia, Podium, see full list here

Strip

If you have a little more cash to shell out, get one of the most ~boujee~ waxing treatments that Manila has to offer. Strip's in-house, customized wax formulas aim to reduce pain levels and minimize discomfort—totally worth the extra pesos!

Rates: P898 for Premium Wax and P998 for Limited Edition Wax

Locations: Greenbelt 5, Serendra, SM Megamall
*** 
Follow Karla on Instagram.