Clay masks, other than looking pretty and aesthetically pleasing on your Insta Story, actually deliver tons of benefits to your skin. They work like a magnet that sucks out the gunk and dirt from your face. There are also a lot of variants so you're able to pick one that's suited for your concerns. Another plus is that they're not as ~rigid~ as other skincare products—you can multi-mask so you can target different needs all at once. 
I have tried a lot of clay masks in the past, but none of them have been as good to me as the Innisfree Super Volcanic Pore Clay Mask. This is my ~appreciation~ post for it.
I first laid my eyes on my ride-or-die product in 2017 during my South Korea trip. Like any other beauty junkie, I went a little crazy in Myeongdong, one of the busiest shopping areas in Seoul. All the popular brands jumped out at me, each one was more exciting than the last. I was determined to visit all my favorites.
I knew that the Innisfree store was one stop I had to make—the brand's been so hyped up online that I just had to see what was up. When I entered, I practically drooled over their beautiful makeup and skincare products. After much thought, I decided to buy the Super Volcanic Pore Clay Mask for KRW 13,000 (roughly P561) because I was curious about it. I always saw it on YouTube videos and partly because the saleslady was really good at convincing me, haha! After a few days, I went back home to the Philippines and I thought nothing more of my purchase. Little did I know, it would actually be my ~holy grail~ mask.
Continue reading below ↓
Recommended Videos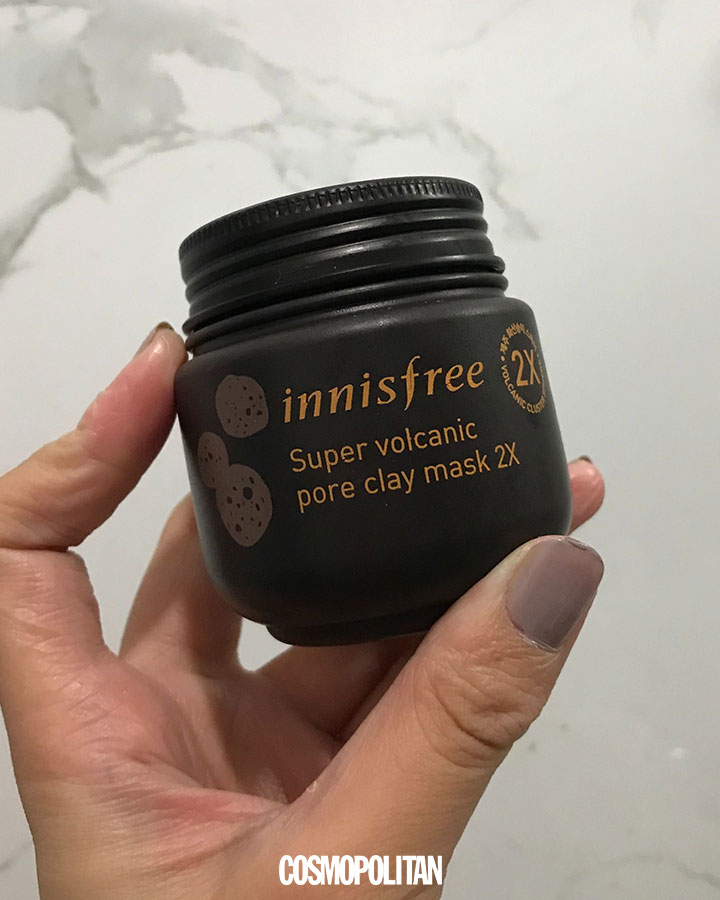 According to the Innisfree website, it's a "10-in-one clay mask that provides intensive pore care with twice the stronger sebum absorption, thanks to Jeju Volcanic Cluster Sphere™." Its benefits include pore tightening, sebum absorption, skin texture improvement, brightening, deep pore cleansing, fine dust removal, cooling effect, exfoliation, and blackhead reduction.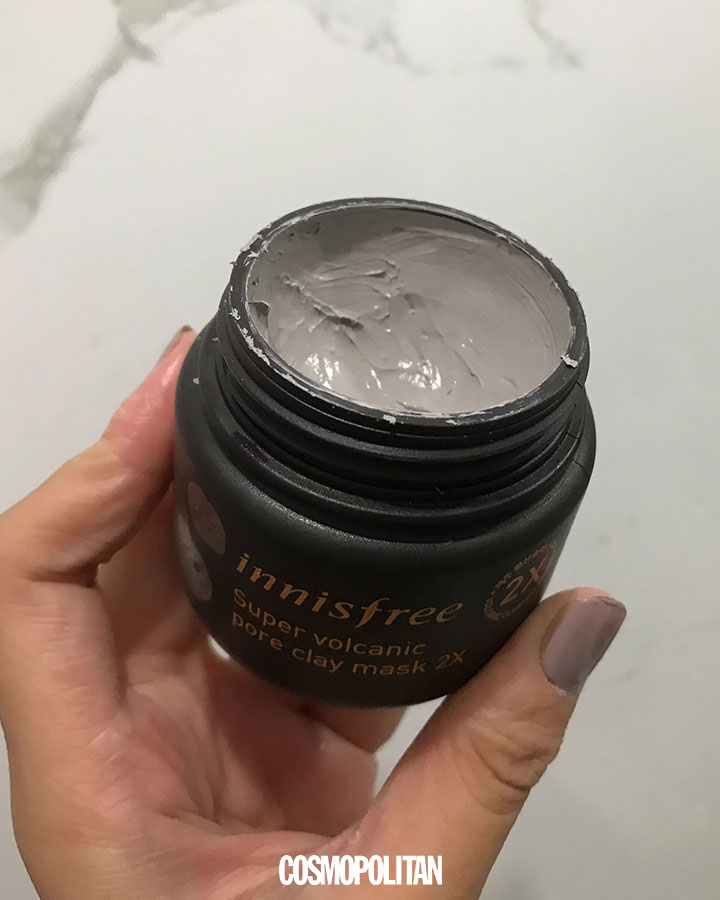 BTW, you don't really need to go to South Korea anymore just to get this cult-fave mask. It's available in SM Mall of Asia, SM North EDSA, SM Megamall, and Festival Supermall Alabang.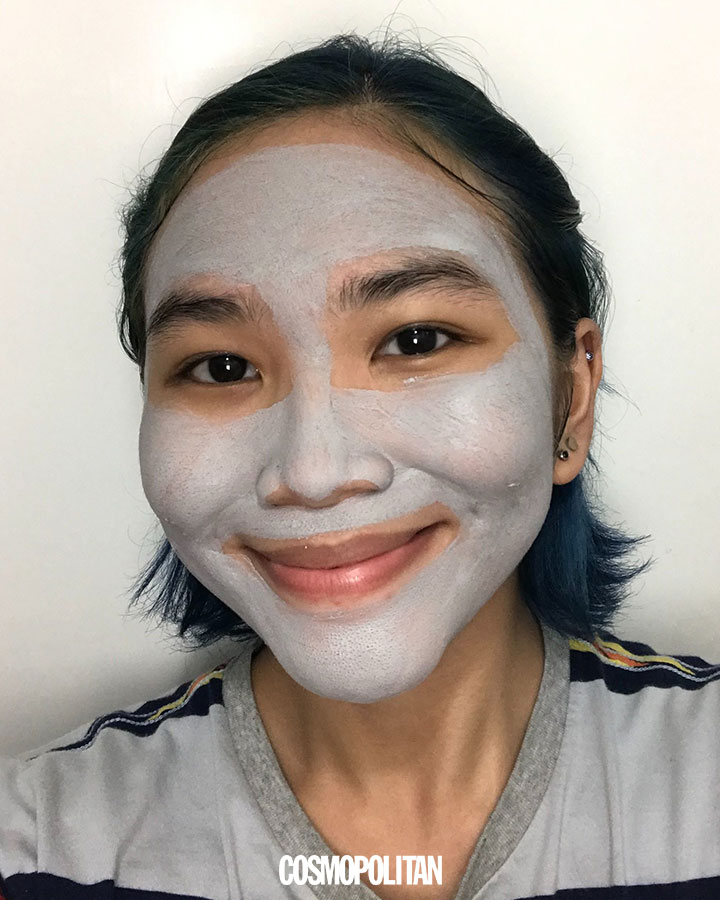 These are the five major reasons I love this clay mask: 
It controls oil + removes blackheads.

I can't count how many times I have mentioned in my articles that I'm a big ol' grease ball. I've already accepted it, so I just try products that can help me *control* it. I noticed that after I rinse the mask off, it's like all the oil has been sucked out! My face stays matte for hours. 

Not only that, but it also removes my blackheads. While a tool or a pore strip is still the most effective way of getting those suckers out, the Innisfree Super Volcanic Pore Clay Mask does help in clearing out my skin. 

It reduces breakouts.

I find that the Innisfree Super Volcanic Pore Clay Mask works as a spot treatment, too!

It brightens my complexion.

Getting rid of pimples is only half the battle—I also have to deal with the dark spots that they bring afterward. I noticed that using the Innisfree Super Volcanic Pore Clay Mask weekly contributed a lot in brightening my skin.

It doesn't feel as tight as other clay masks.

All the other clay masks I've tried feel tight on my face when they dry down, to the point that I could feel my skin pulsating. It's kind of uncomfortable. I'm glad that the Innisfree Super Volcanic Pore Clay doesn't feel as taut, but it still gets the job done. 

It's priced just right.

It's pretty affordable, considering the fact that it's from a well-known K-beauty brand. As a newbie in the workforce, I really appreciate when a product is low-cost but is effective.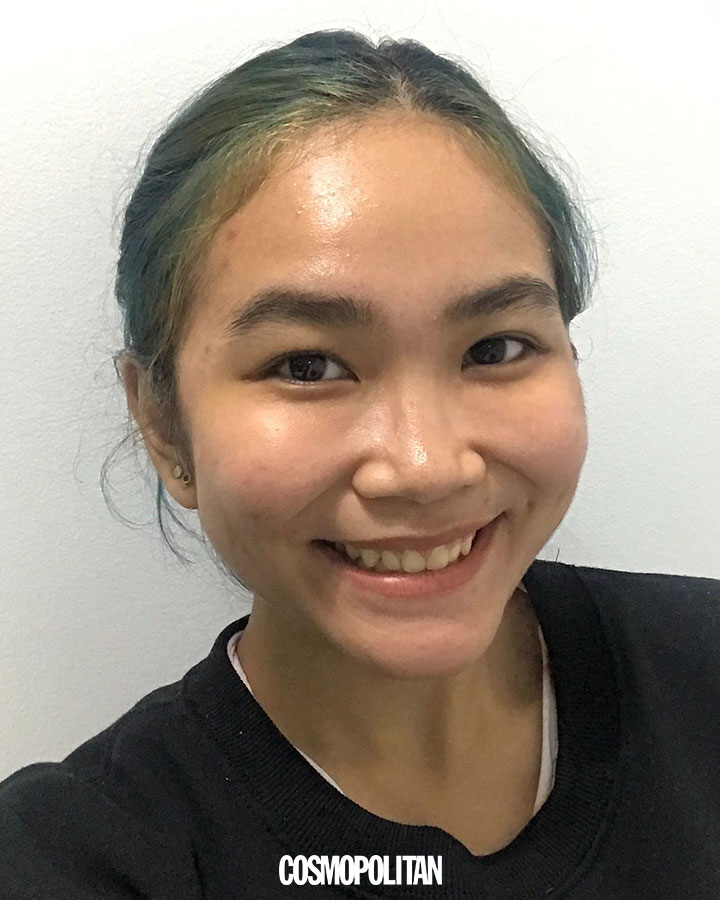 In conclusion, the Innisfree Super Volcanic Pore Clay Mask is the best I've ever tried because...
It's literally everything I want in a skincare product—it keeps breakouts at bay, it controls shine, and it's easy on the pocket! The Innisfree Super Volcanic Pore Clay Mask is staying in my bathroom counter ~*FOREVER*~.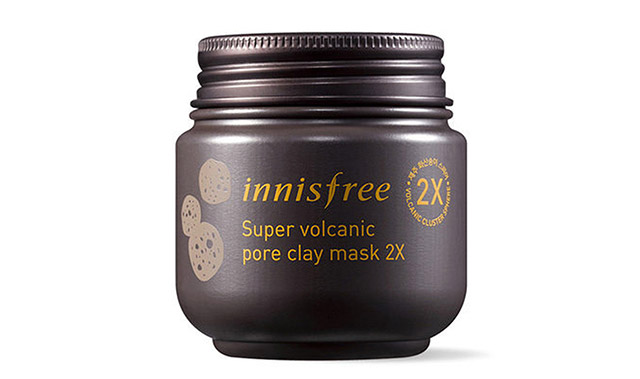 Innisfree Super Volcanic Pore Clay Mask, P760, Althea
Follow Cheska on Instagram.