Hi, hello! Let's talk about sheet masks today. They've been around for what seems like forever, but we have the K-beauty industry to thank for putting them on the mainstream market. It's now perfectly acceptable to casually post Insta Stories of you lounging around, wearing a sheet mask and maybe enjoying a glass of wine. #noshame
So what are sheet masks exactly? The sheets are usually made of plant-derived fabrics that don't irritate the skin. Each mask is soaked in essence, packed with skin-caring ingredients. There are different variants to address different skin concerns—so whether you have acne-prone, dry, or oily skin, there's going to be one that's perfect for you.
Personally, I only use sheet masks in my spare time, which was why I was curious about what would happen if I tried using one every day for 10 STRAIGHT DAYS. Is my skin going to break out? Am I going to score baby-smooth, super ~*soft and supple*~ skin? 
ADVERTISMENT - CONTINUE READING BELOW ↓
I decided to try out the extremely popular Papa Recipe Bombee Honey Mask. They are soaked with rich honey essence and propolis extract that promise to leave the skin fresh, moisturized, and younger-looking. Could this possibly be my new holy grail skincare product? 
Skin type: Oily and acne-prone
Skincare routine: 
Morning: Cleanser, toner, serum, eye cream, spot treatment, moisturizer, and sunscreen
Night: Cleanser, clay mask (once or twice a week), toner, serum, eye cream, spot treatment, and moisturizer
Papa Recipe has a lot of sheet mask variants, but this is the one that I tried. Each sheet mask costs P149: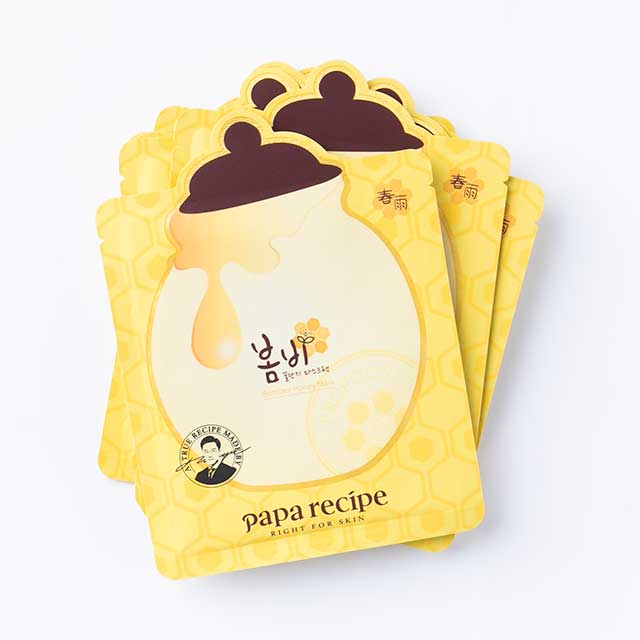 Papa Recipe Bombee Honey Mask, P149, BeautyMNL
ADVERTISMENT - CONTINUE READING BELOW ↓
Recommended Videos
Check out my skincare diary below:
Day 1
I was pretty excited to start this experiment because I know my skin has been ~*dying*~ for some R&R since I commute a total of four hours every day, five times a week. When I opened the packaging, I smelled the product and was delighted—it had a honey-like fragrance, as I expected. I'm usually very sensitive when it comes to scented beauty products because some can make me nauseated, but thankfully, I didn't experience that with this product. 
Prior to doing my skincare routine, I popped the sheet mask in the refrigerator. After applying my favorite green tea serum, I carefully put the sheet mask on my face. I left it on for 30 minutes and watched some YouTube videos. (I loved its cooling sensation!)
When I removed the mask, my skin felt sticky, but I attributed this to its ~honey~ content (and the feeling went away after a few minutes). I patted the remaining essence on my face and neck. I then applied my hyaluronic acid moisturizer, and my face felt very supple and soft! I was very impressed. 
ADVERTISMENT - CONTINUE READING BELOW ↓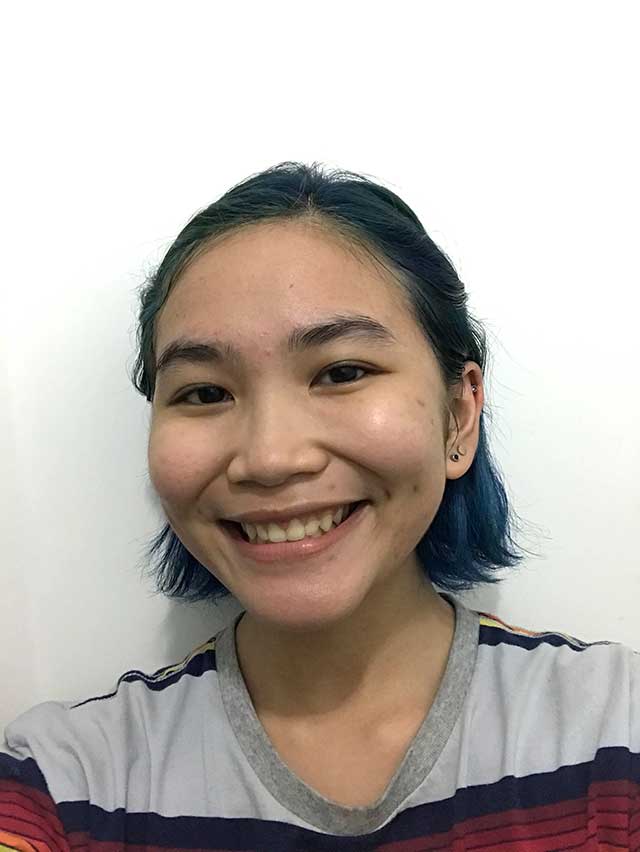 Day 5
My house is located far from our office, which is why I want nothing more than to just go to sleep when I get home, but I pushed myself to complete my skincare routine (as one should!) and include the sheet mask as well.
ADVERTISMENT - CONTINUE READING BELOW ↓
My skin has been cooperating these past few days, which is surprising, given that I usually tend to break out when I introduce a new product in my regimen. But that wasn't the case here, so Papa Recipe gets plus points for that, yay! My face feels softer and more hydrated now, which is great because I spend 10 hours cooped up in an office where the AC is always on blast, thus making my usually oily skin dry up.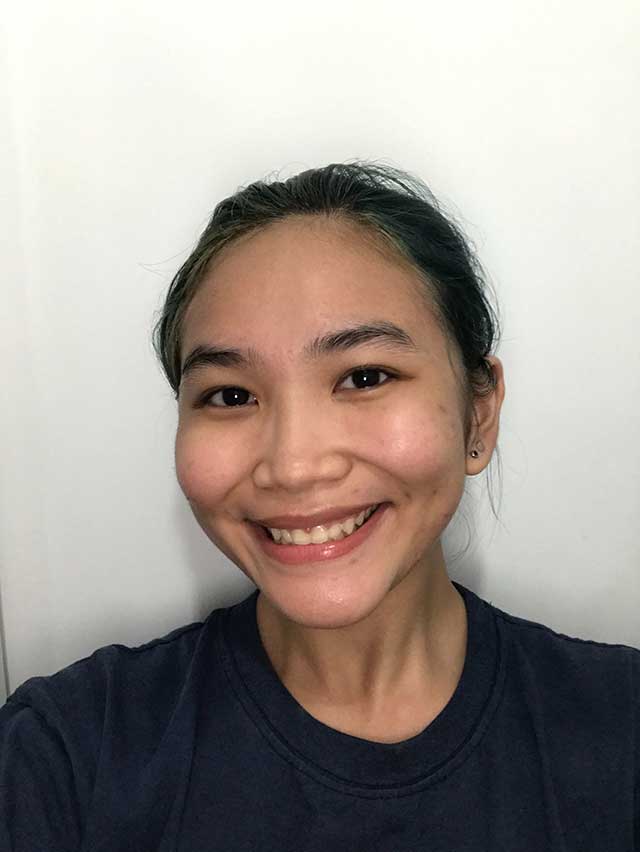 ADVERTISMENT - CONTINUE READING BELOW ↓
Day 10
Wow, it's already the last day of the experiment! I didn't even realize it—adding a sheet mask to my skincare routine every day already felt like a "permanent" step for me. Somewhere in between day five and 10, I decided to use a facial roller after I put on the mask to really ~push~ the essence into my skin. This practice felt very cooling since I put both the mask and the roller in the refrigerator for a few minutes before starting my regimen.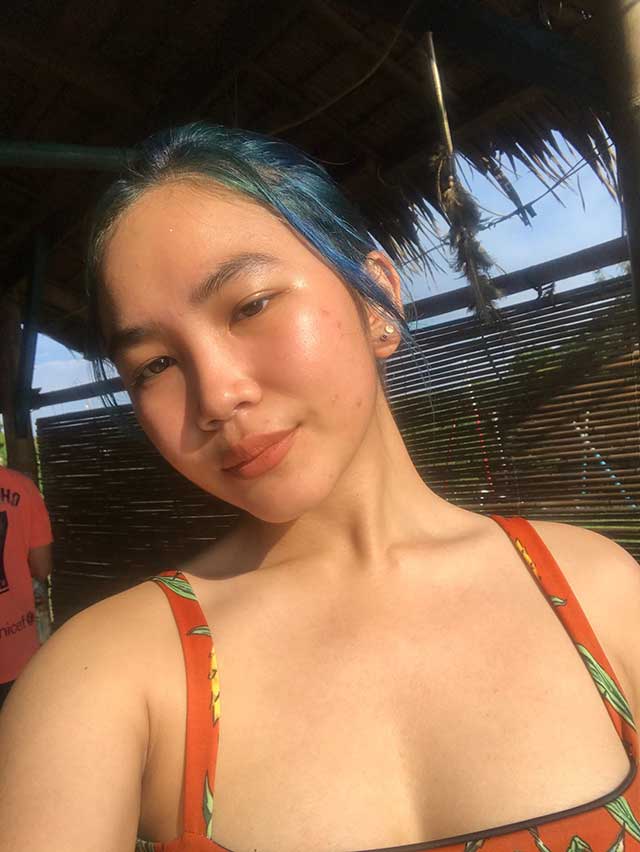 ADVERTISMENT - CONTINUE READING BELOW ↓
What are my final thoughts? Would I use the Papa Recipe Honey Bombee sheet masks again?

While it's not really necessary to use a sheet mask every day (once or twice a week at most is more than enough), I would definitely use the Papa Recipe Honey Bombee Mask again because I already saw a huge difference in my skin after the 10 days that I used it. It actually brightened up my skin and gave me a fresh, glowing look which I absolutely loved! Yung tipong kilay at cheek tint na lang kailangan mo, set ka na! 
I also liked how it isn't tinipid—the mask is dripping with essence, plus there's still some left inside the packaging. You can apply the remaining product on your neck and decolletage, so it's super sulit!
Even though I can get kind of tamad with my skincare routine because I'm dead-tired from work, I'm still motivated to complete it because of the sheet mask step. I think of it as a ~*treat*~ for my skin after a loooong day. If I wasn't convinced back then, I definitely am now! BRB, ordering another box of these masks!
ADVERTISMENT - CONTINUE READING BELOW ↓
Follow Cheska on Instagram.
EXPLORE COSMO