If you miss having picture-perfect nails, we feel you. Having your nails done by a pro requires having to go out or having to let someone into your home just to get a pretty mani—and we don't know about you, but doing those things for the sake of IG-worthy tips just isn't worth the risk.
In case you're itching to get good-looking nails but don't want to risk going out, consider nail wraps. Nail wraps are basically stickers for your nails so there's no painting or drying involved—and they won't chip! They're cute, easy to apply, and there are a bunch of places where you can shop different styles and designs. Check out these shops where you can buy nail wraps:
WrapIt Nails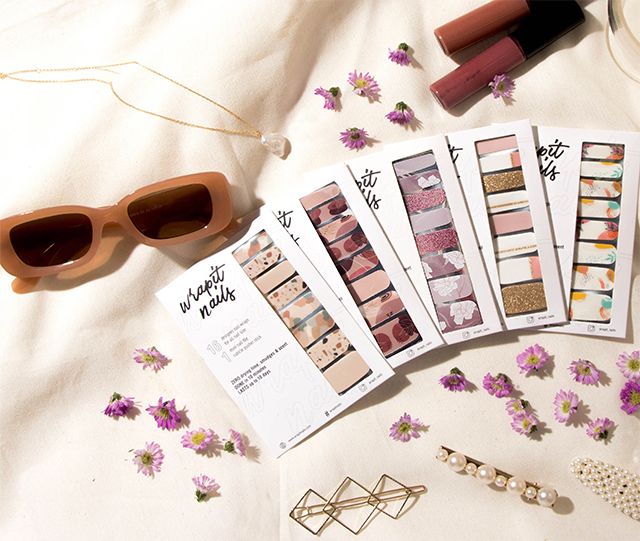 Continue reading below ↓
Recommended Videos
WrapIt Nails has some pretty #aesthetic nail wrap designs, perfect if you want to show off your tips. Take your pick from WrapIt Nails' six collections: Basic, Overlays, Glitter, Abstract, Floral, and Kids. Each nail wrap set comes with easy-to-follow instructions along with a nail file and pusher so you can get a flawless-looking, IG-ready manicure. WrapIt Nails' nail wraps are available from P275 to P295.
Available online.
Posh Nails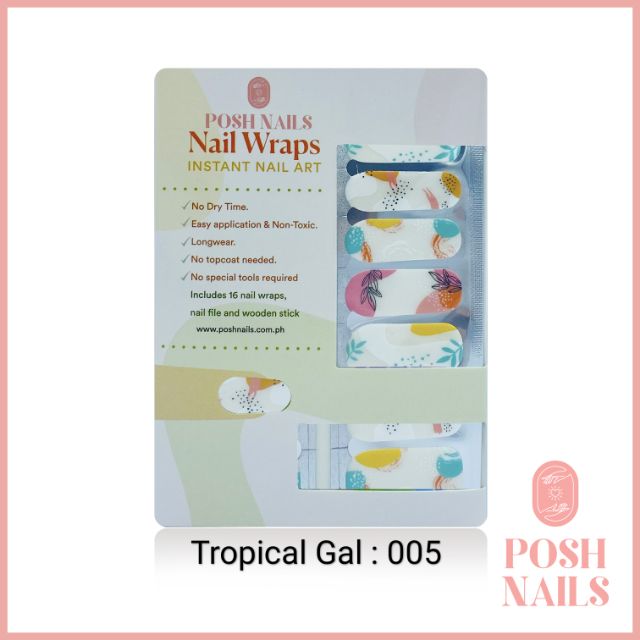 Posh Nails (yup, as in the nail salon) now has nail wraps so you can get pretty nails from the comforts of your home. They're available in a variety of designs like tropical, bohemian, posh, plain, and geometric. Each set is available for P220 and comes with a nail file and pusher. 
Available online.
Ki Kai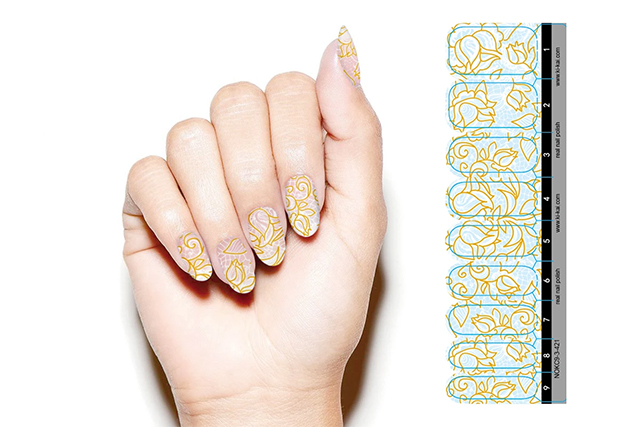 For nails that look like royalty, you can count on Ki Kai. They have a selection of nail wraps in sophisticated designs that will make your tips feel like a million bucks! They have a cool Glow In The Dark Collection, perfect if you're looking for something cool and unique for your nails. They also have nail decals that you can easily add to your already-painted nails in case that's more your speed. Ki Kai's regular nail wraps go for P385 while the glow-in-the-dark nail wraps go for P450. Their nail decals, on the other hand, are priced at P150 per sheet.
Available online. 
Nail Wraps PH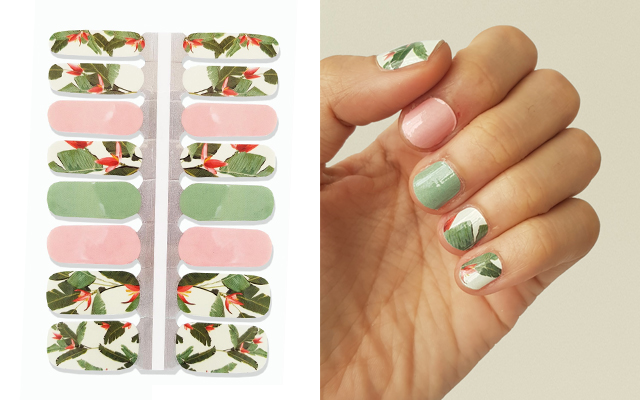 If you're into geometric nail art, you'll find a lot of nail wraps that'll suit your style from Nail Wraps PH. Apart from color-blocking geometric styles, they also have nail wraps in elegant marble-inspired prints, shimmer overlays, and floral designs. All of their nail wraps are priced at P350.
Available on Lazada. 
Nails by Eu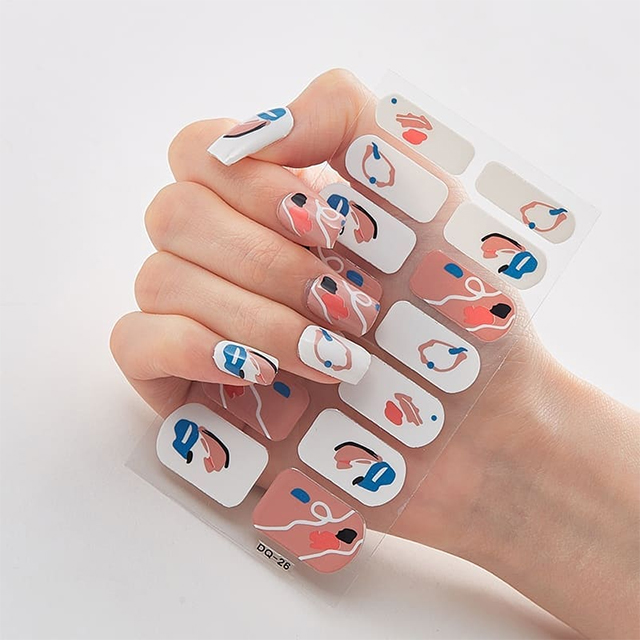 Looking for budget-friendly nail wraps? Nails by Eu's wraps are usually priced at P100, but they're currently on sale so you can get a set for only P69. They have a wide selection of nail wraps in store, so whether you're into plain and simple styles or fun and eye-catching designs, you're sure to find one that'll suit your aesthetic.
Available online. 
Nail Staple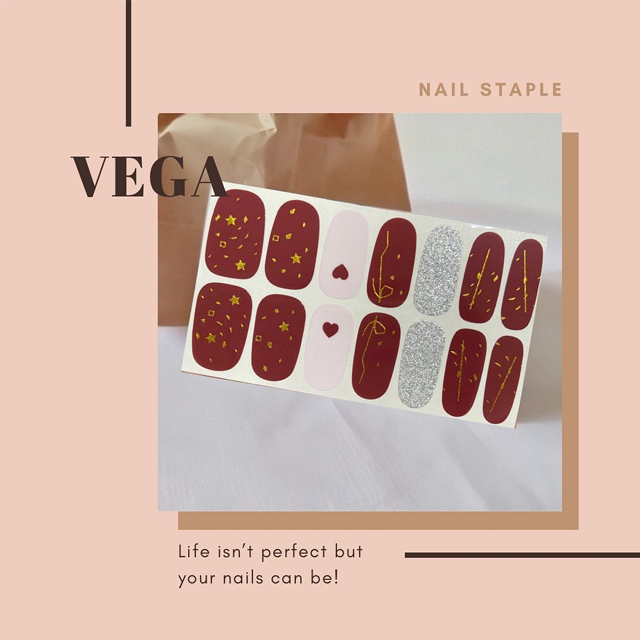 Nail Staple is an Instagram shop that sells nail stickers, most of which have a minimalist feel with muted tones. They've got a wide range of nail wraps but our eyes are on the starry and intergalactic nail stickers. They also have #aesthetic prints that'll fit right into your IG feed! You can get each set for P149. 
Available online. 
Incoco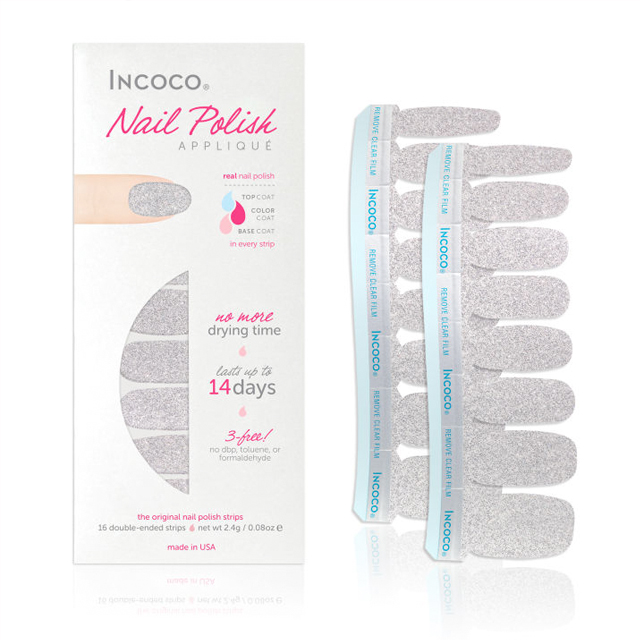 Incoco has a wide variety of nail-wrap options, from solid colors to cool prints to sparkly designs. We're obsessed with their stunning glitter wraps like this gorgeous silver nail wraps set. The printed nail wraps are priced at P495 per set while the plain colors are priced at P350 per set. The nail wraps can last on your digits for up to 14 days.
Available on Lazada.
Polish Please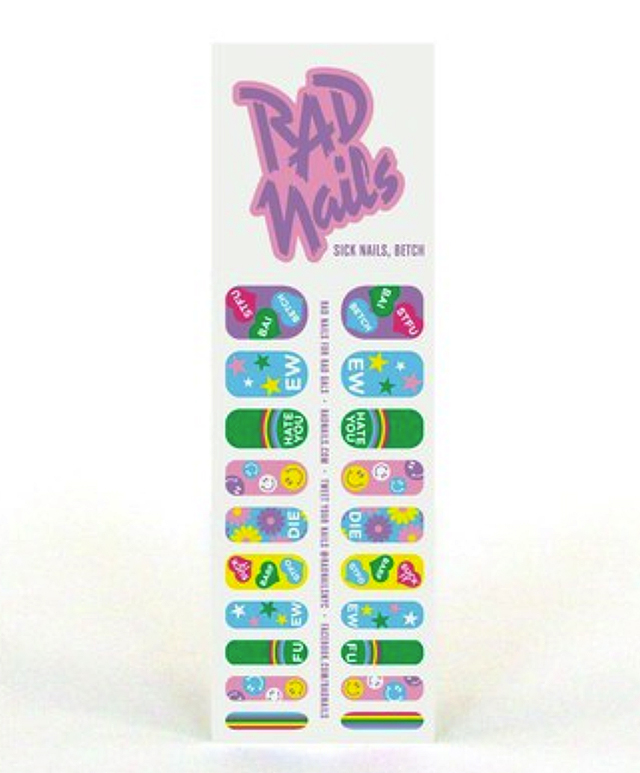 Looking for nail wraps with bold designs? Rad Nails from Polish Please has got some nail wraps bursting with personality. They come in bright colors that'll turn heads-in a good way, of course! Some of the nail wraps even have fun statements on them that make for IG-worthy tips. Each set is priced at P490.
Available online.