Last month, the Internet—*cough* Jelena shippers *cough*—crossed the line by spewing hate about Justin Bieber's rumored new ladylove, Sofia Richie. Even Selena Gomez shared her two cents. However, the Biebs had about enough and, much to our disappointment, deleted his Instagram account.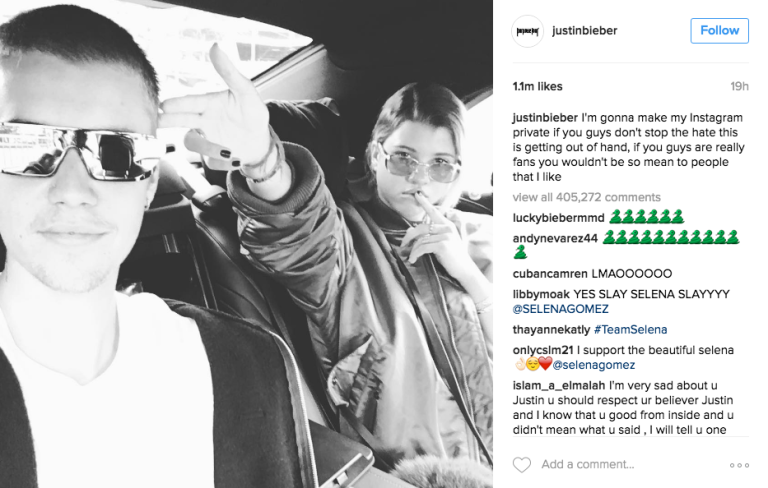 Looks like Instagram took notice of how badly its platform needed to address the trolls and bullies of the Internet! The app already has a system that "uses its own list of abusive words to block comments by default," but now, they've added a new tool that lets people add their own list of words that are automatically blocked from their comment section. Instagram co-founder and CEO Kevin Systrom believes it's Instagram's responsibility as a company to "promote a culture where everyone feels safe to be themselves without criticism or harassment."
Continue reading below ↓
Recommended Videos
Follow Ysa on Instagram.