Whether you're into K-pop or not, you've probably encountered the record-breaking group, BTS. In recent years, the Korean septet has become a household name in the global music industry. It's truly inspiring how they started from humble beginnings, and now they're dominating the scene as the world's biggest boy band. The journey of BTS wasn't ~smooth like butter~ but that's what makes them truly remarkable: Their success serves as an inspiration and it shows that hard work, passion, and determination can make the impossible happen.
BTS continues to gain recognition such as being a two-time Grammy-nominated group. Aside from that, their bags are full of awards from both local and international. Their popularity is undeniable and yet RM, Jin, Suga, J-Hope, Jimin, V, and Jungkook have remained down-to-earth. They are also not afraid to use their platform to address societal issues that are relevant in current times. Just recently, they were invited to the White House by US President Joe Biden to deliver a speech and raise awareness about anti-Asian hate crimes and discrimination.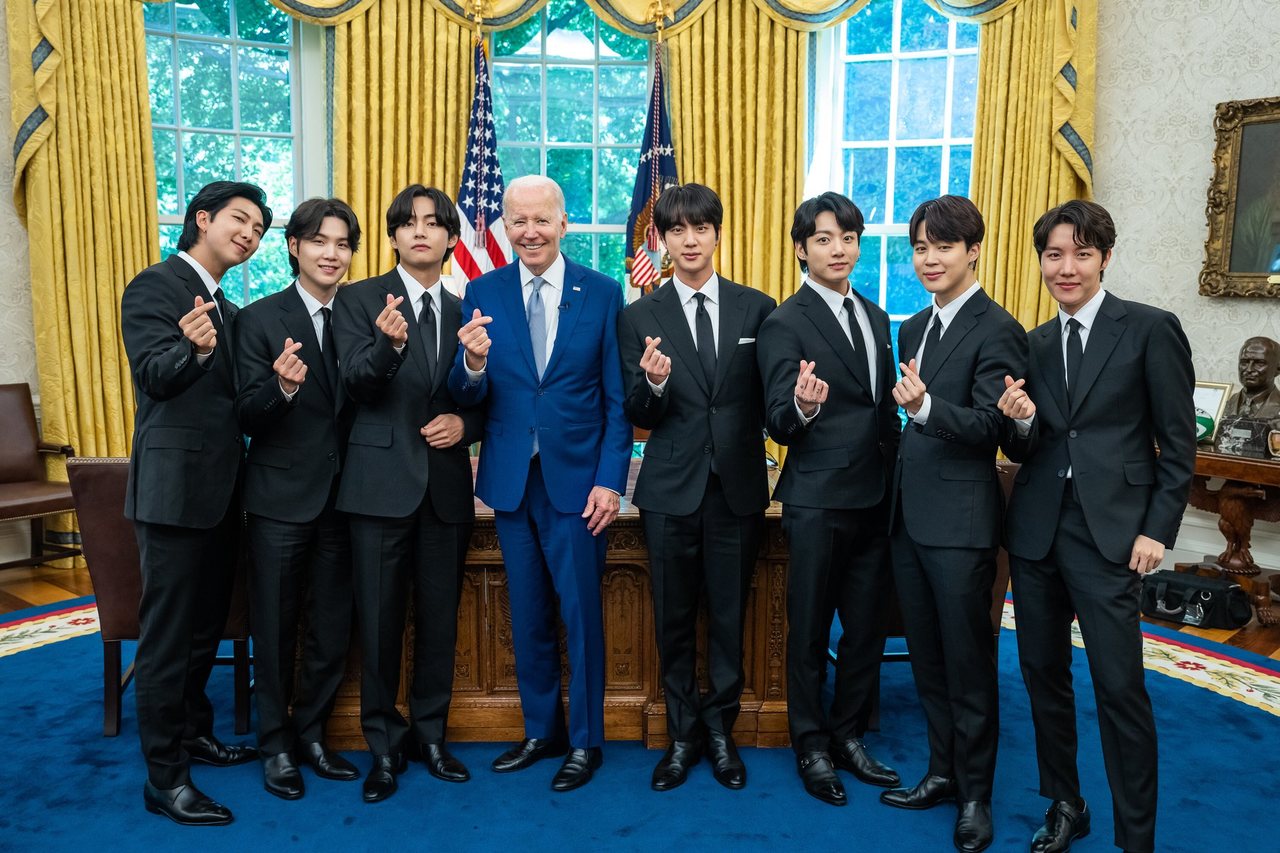 Previously, they were invited to speak at the United Nations more than once. This group not only releases high-quality music but also promotes their advocacies about certain causes. Over the years, they have sparked motivation to ARMYs (their fandom) to also engage in supporting humanitarian causes and charity works.
Continue reading below ↓
Recommended Videos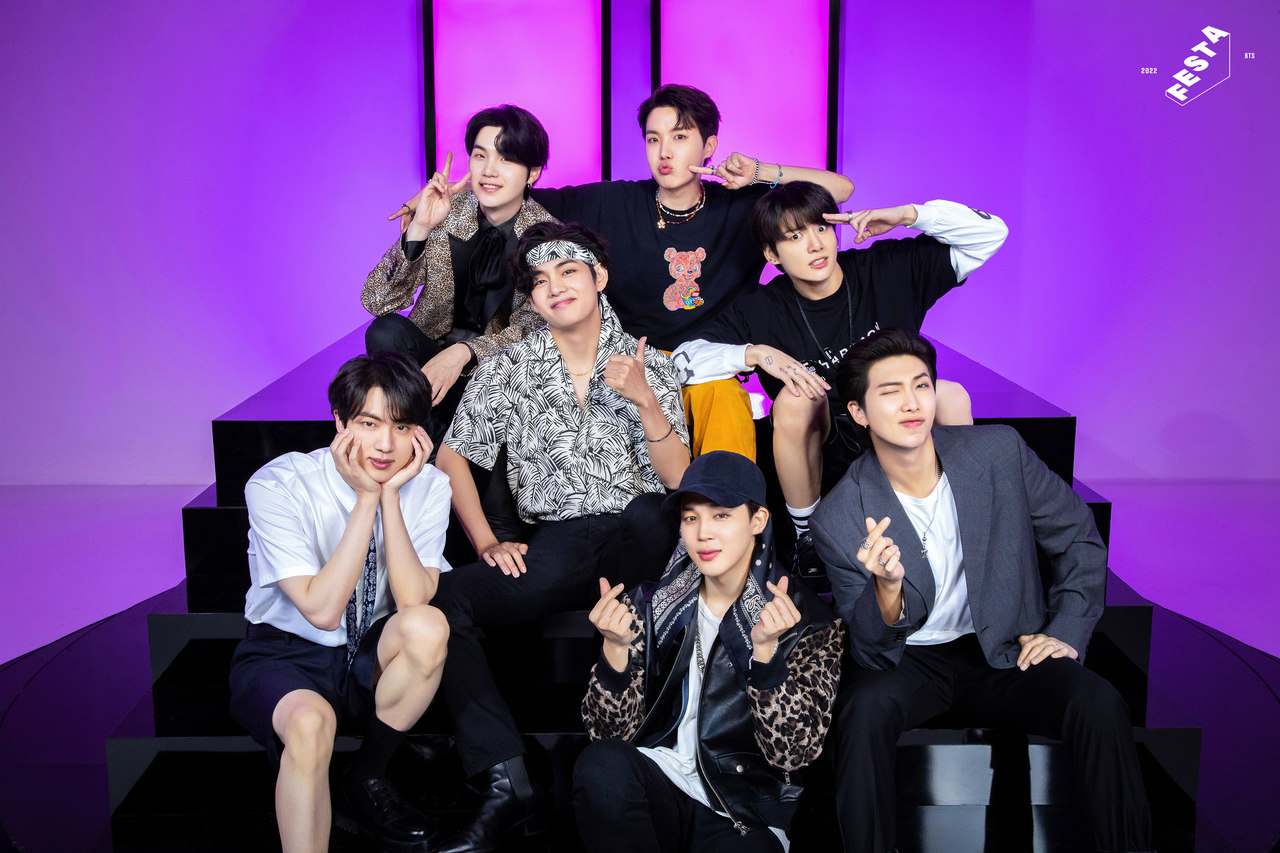 BTS fanbases from all over the world hold different projects that not only bring joy—they also have the goal to uplift the lives of others. Locally, we have plenty of BTS fanbases and in this story, we'd like to introduce one from Bicol, the BTS-ARMY Albay.
Established in 2018, the fanbase started with baby steps just like BTS, from organizing small fan gatherings to reaching a wider audience. Currently, BTS-ARMY Albay is composed of 11 core working staff who came from different *backgrounds.* Some are public servants and young professionals, while others are students. Their paths crossed as strangers but because of BTS, they were able to build a strong relationship similar to a family.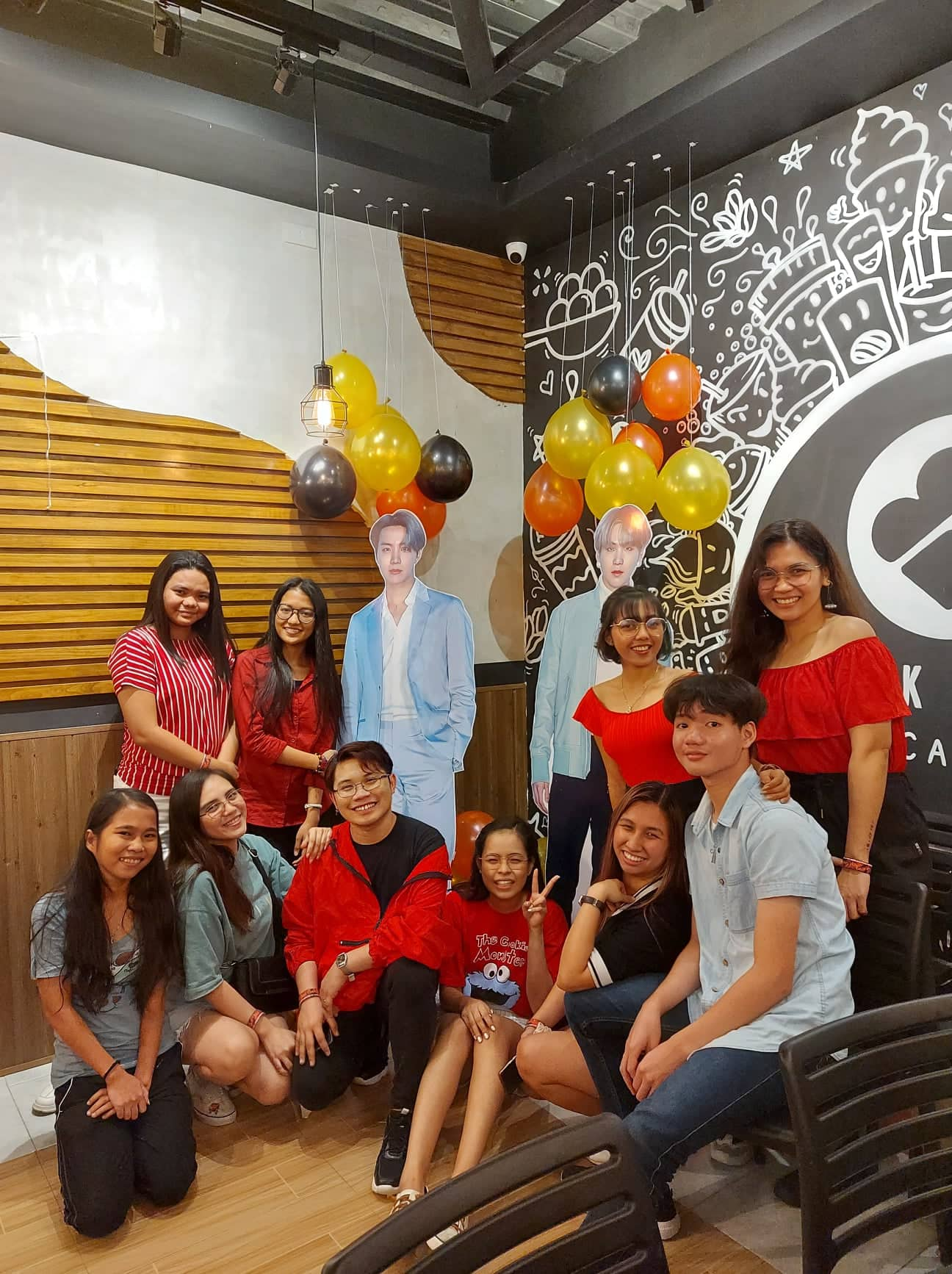 Being a fan is already a satisfying hobby but to be surrounded by people who understand that burning passion is more than just a bonus. BTS-ARMY Albay's activities usually revolve around birthday projects, community relief support, fan gatherings, and BTS' promotional activities.
On June 10, 2022, BTS made their much-anticipated comeback and released "Yet To Come" as the title track for their anthology album, Proof. BTS-ARMY Albay decided to launch Paglaom: BTS Comeback Streaming Party—a first for the fanbase in holding a huge event in a mall's activity center. Aside from the undying support from ARMYs, Paglaom was also graced by Kaizen PH, Cypher, and Oculus who are Bicolano K-pop cover groups. They made the event more exciting and memorable by performing some of BTS' hits.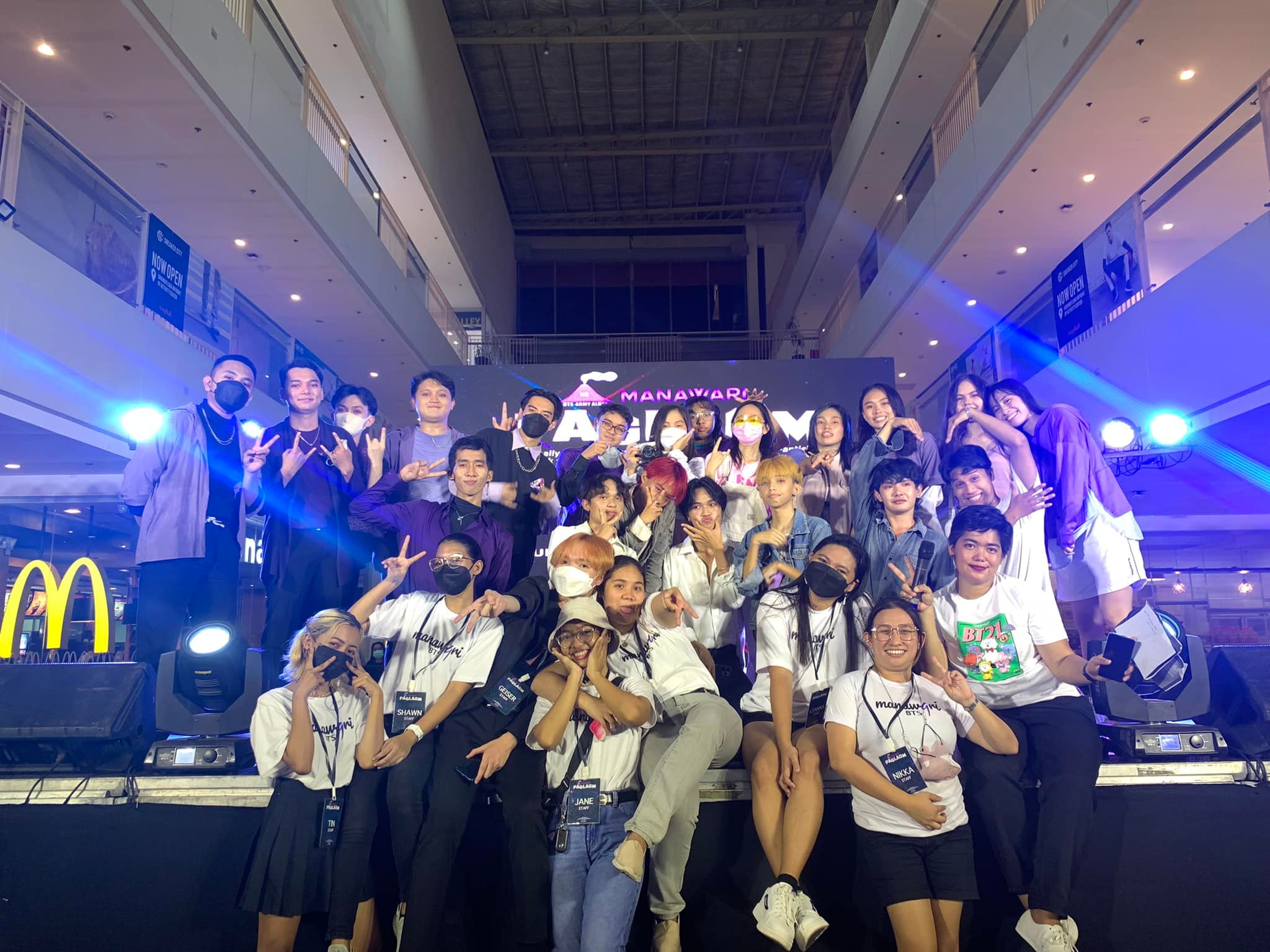 The Paglaom activity was actually the fourth stop of the fanbase's MANAWARI series of events for BTS' 9th debut anniversary. Through this celebration, the fanbase wanted to look back at the wonderful journey and success of BTS in the past nine years. MANAWARI initially kicked off in April when BTS-ARMY Albay collaborated with BTS-ARMY Sorsogon and BTS-ARMY Ormoc PH in a donation drive called Pagbangon. It eventually extended help to the victims of Tropical Storm Agaton in Leyte.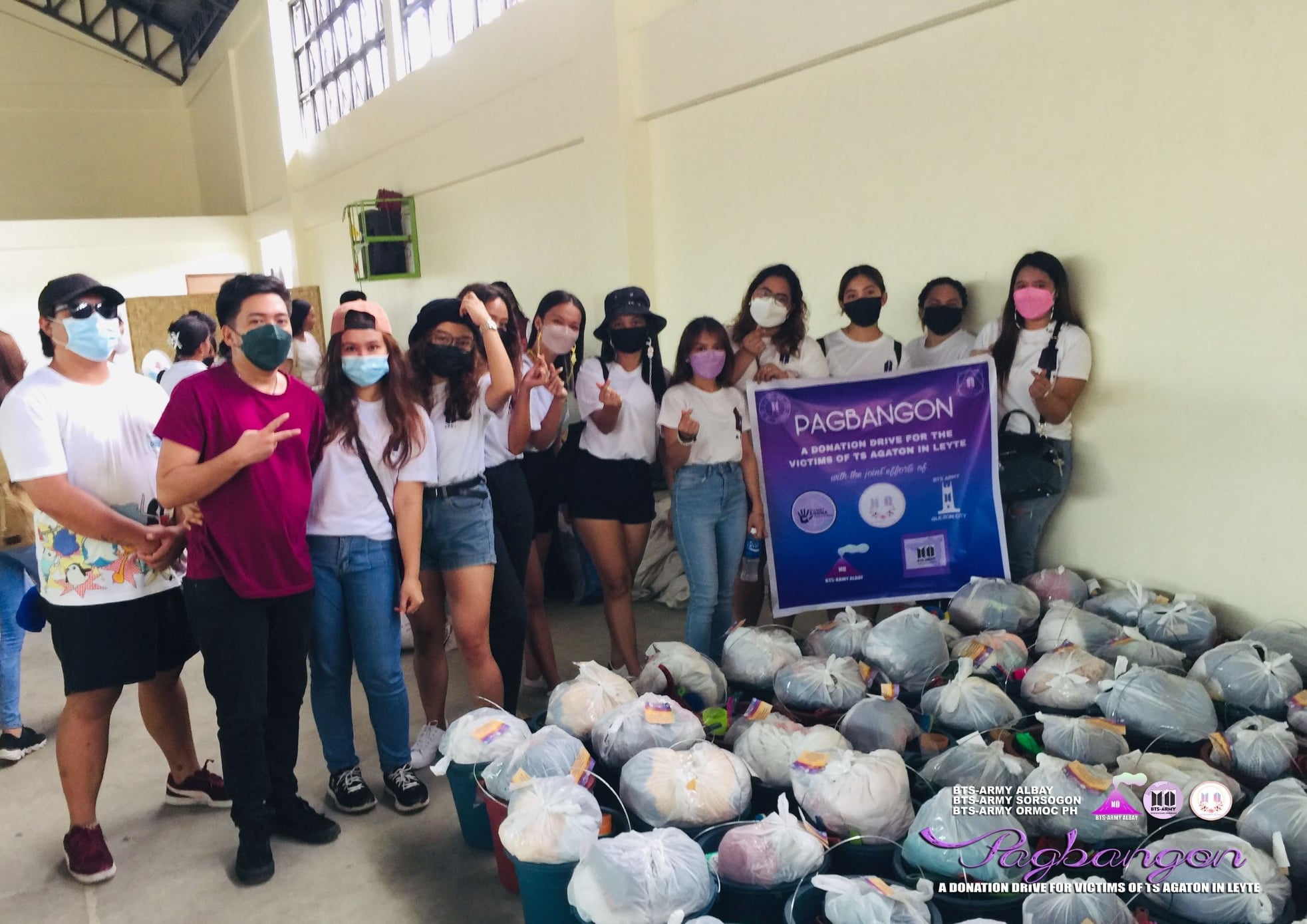 The activity was followed by Tampisaw, the summer fan gathering of the fanbase. An undertaking named Punla was also successfully conducted as part of MANAWARI where BTS-ARMY Albay held a discussion about Environmental Protection, which is one of BTS' advocacies. It was then proceeded by a mangrove planting activity held in a local coastal community in Legazpi City.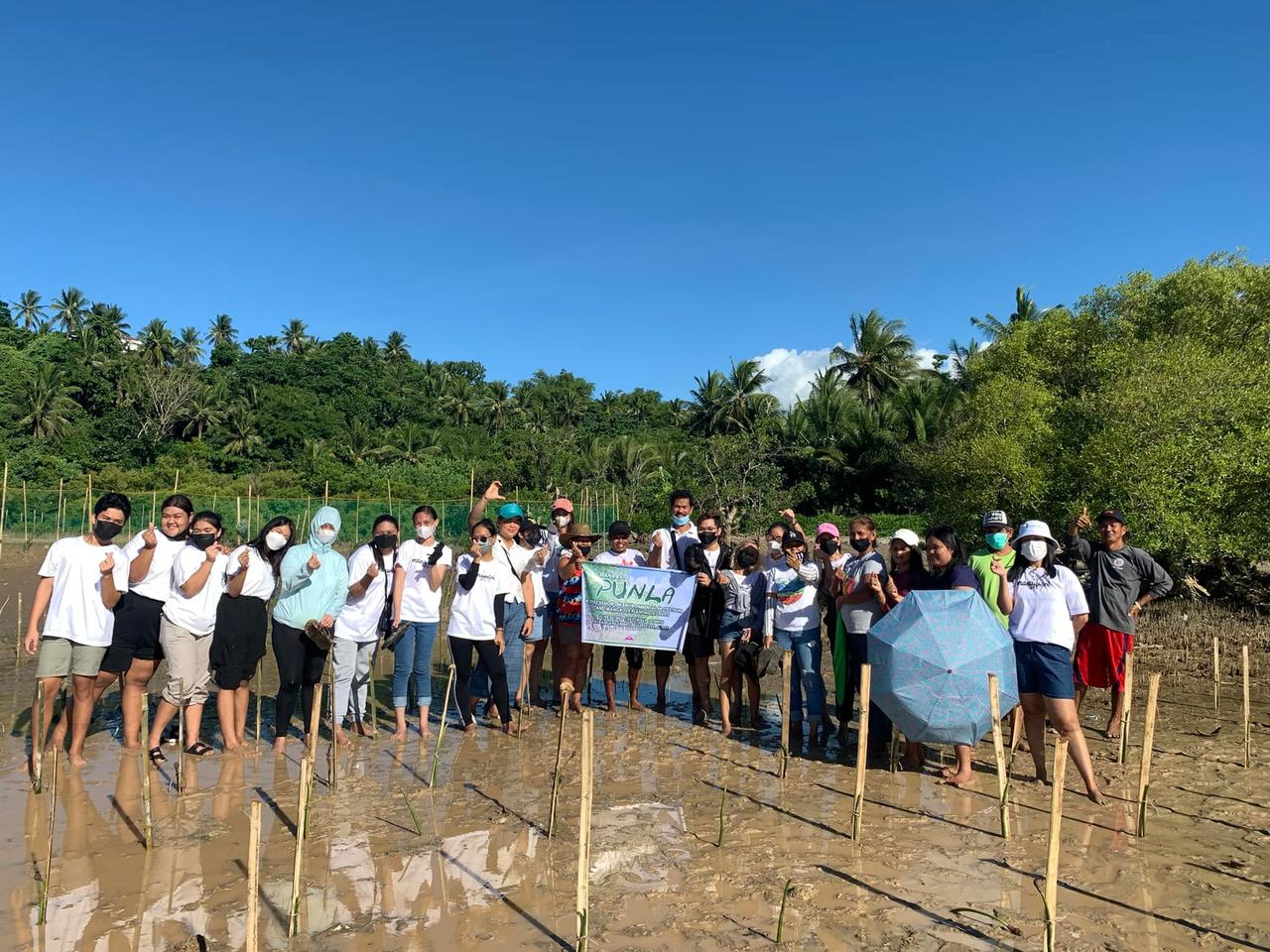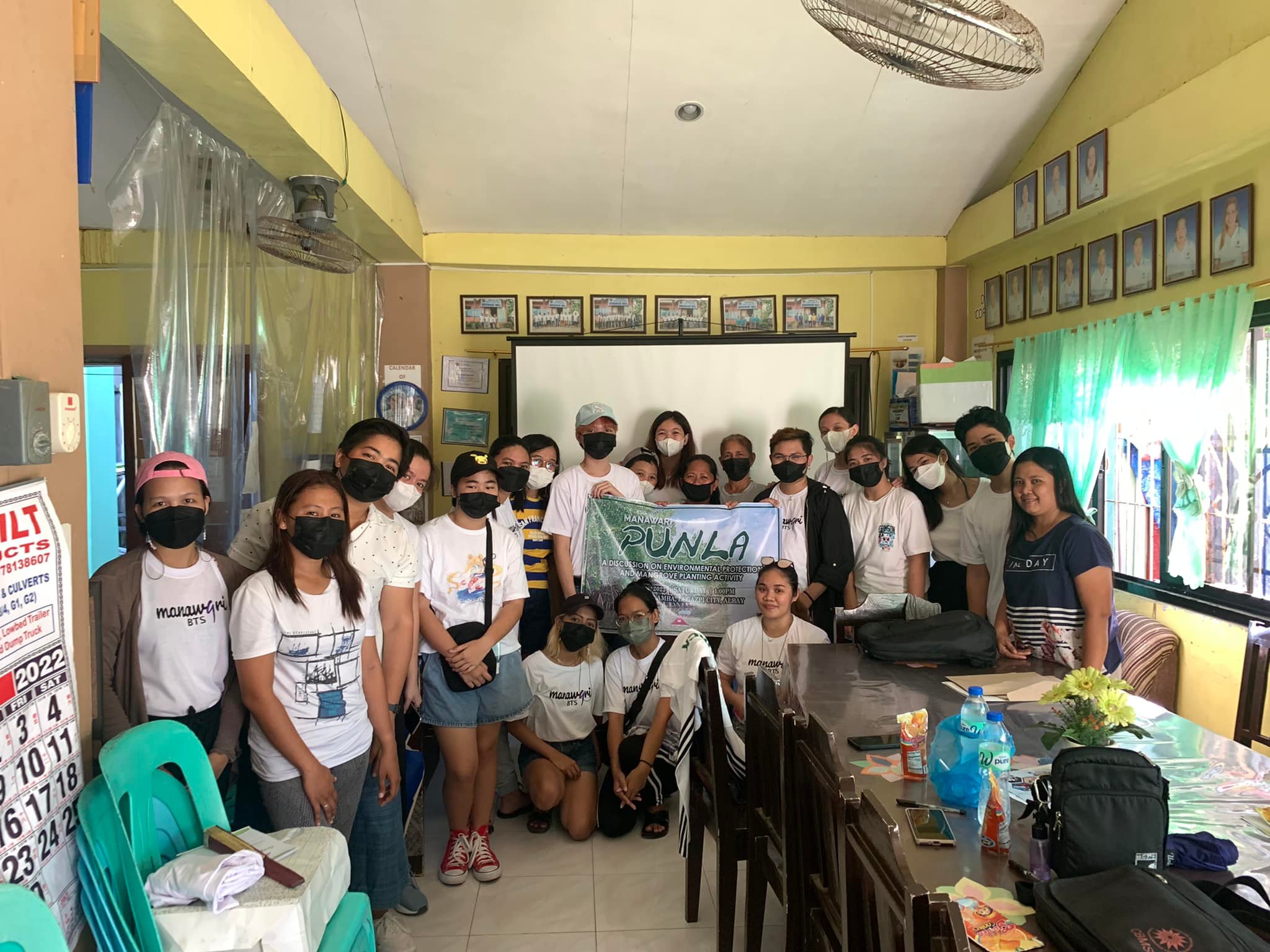 Finally, to complete the celebration, the fanbase held Salu-Salo on the night of June 13, 2022—the exact date of BTS' anniversary. It was their own version of BTS' Festa Dinner. As a whole, the fanbase's series of events was a meaningful way of celebrating the moment.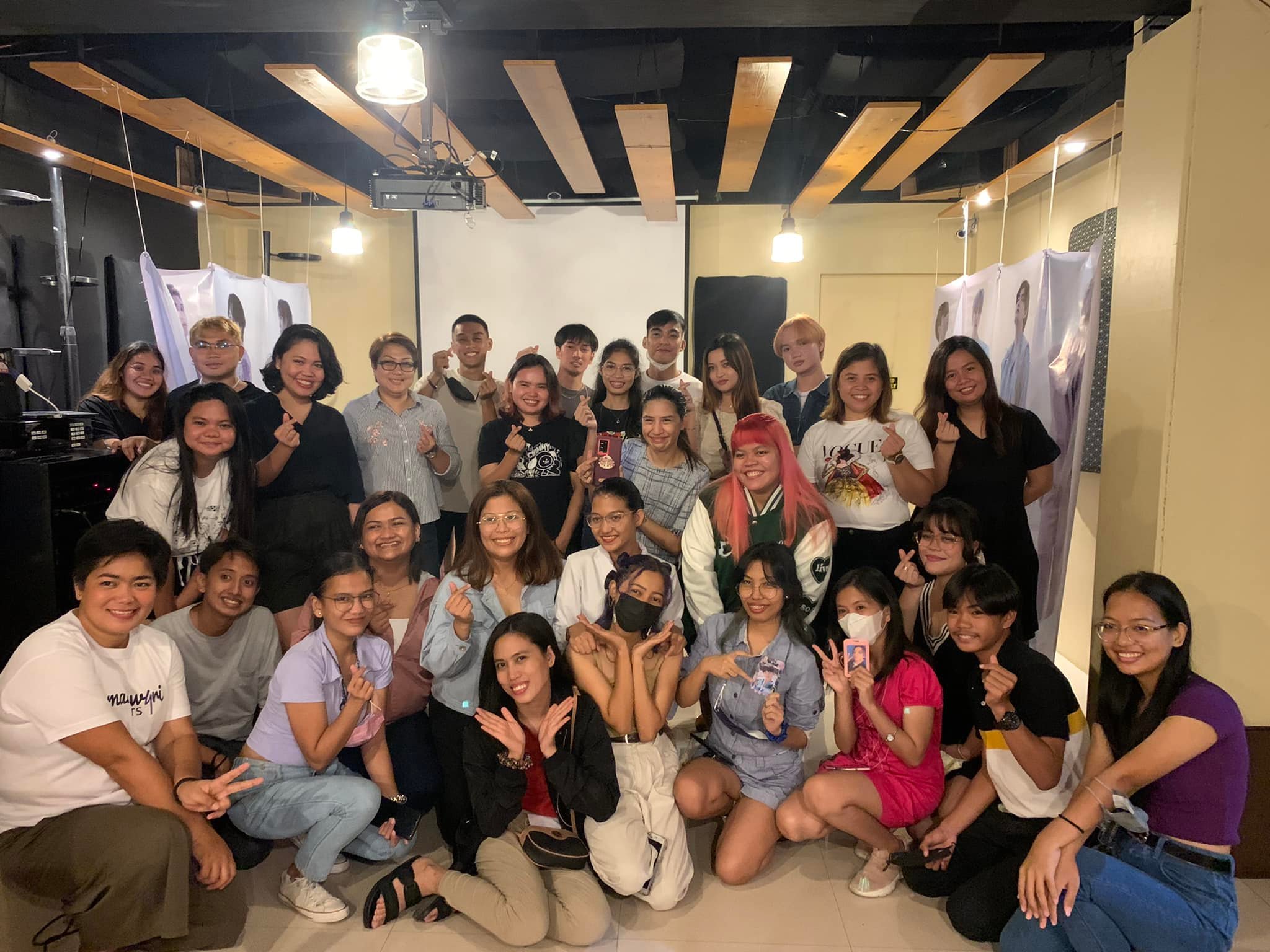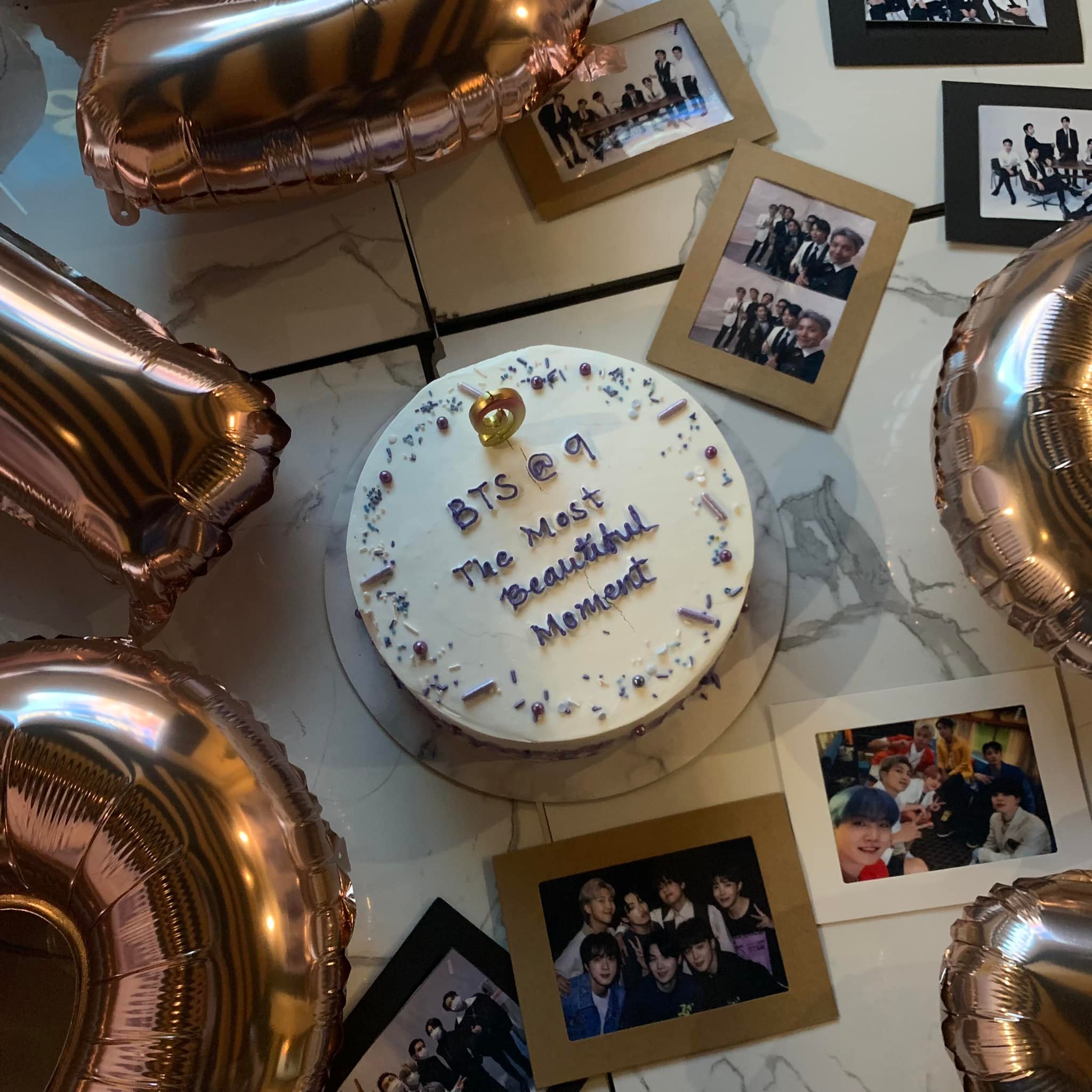 In the past, BTS-ARMY Albay was able to conduct several relief operations that aims to help different communities affected by calamities. In January 2020, they initiated a donation drive for the people affected by the eruption of the Taal Volcano. In November of the same year, the fanbase organized the Tarabangan Donation Drive in partnership with HAGD X SeoulPoppin PH and other local fanbases for the victims of super typhoon Rolly in Albay. The accumulated donations were distributed to a community in Tiwi, Albay—one of the areas that suffered the most from the calamity.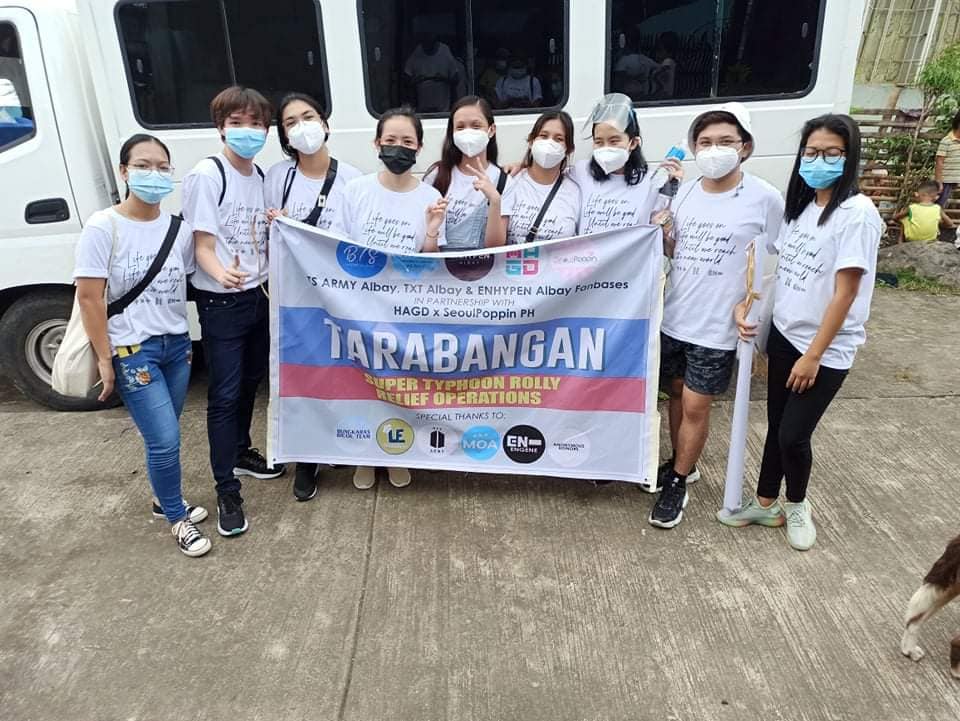 The said project also showcased the donations of BTS' fans via ARMY BAYANIHAN: The rice packs were sourced from the local farmers of Camarines Sur. This is through a partnership with MAYANI. The remaining rice relief packs and some hygiene kits were distributed to 297 differently-abled persons from three localities in Tabaco City.
In May 2021, BTS-ARMY Albay collaborated with ARMY Cavite Fanbase for the Mi Casa: Pagtulong Sa Mga Tahanan project as part of BTS' 8th  debut anniversary. The fanbase went back to the same community in Tiwi, Albay whom they helped after super typhoon Rolly. They distributed galvanized iron sheets to 61 households. Prior to this, the fanbase conducted an ocular visit to identify the beneficiaries. In the same project, they once again partnered with ARMY BAYANIHAN and MAYANI, where they sourced fresh vegetables from the farmers of Bombon, Camarines Sur. The said initiative not only extended help to the victims of the said calamity but also assisted the needs of the people at the height of the pandemic.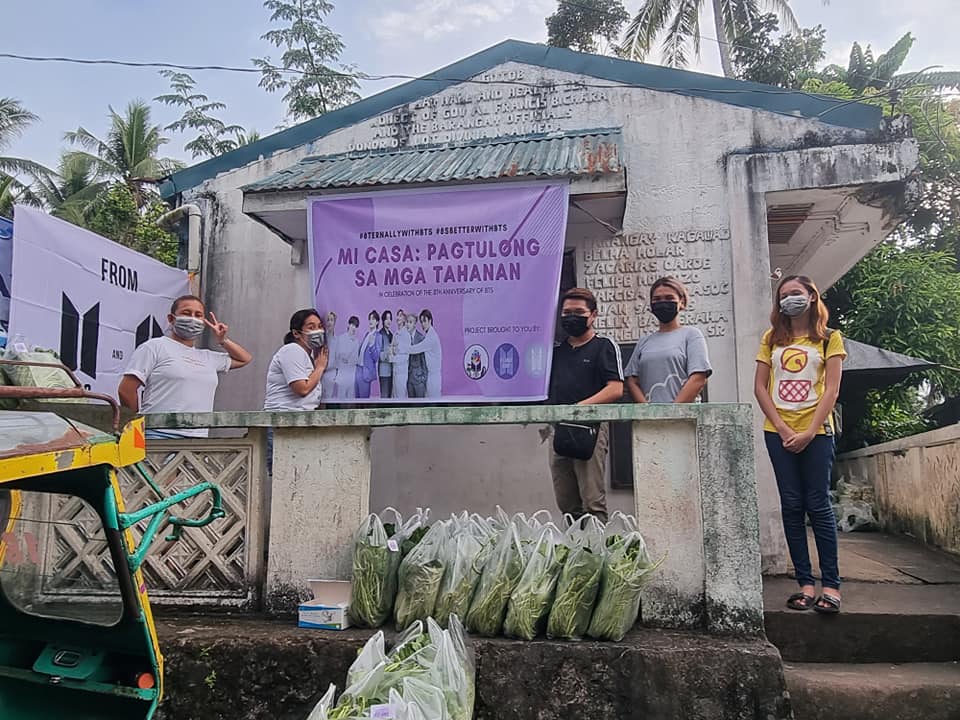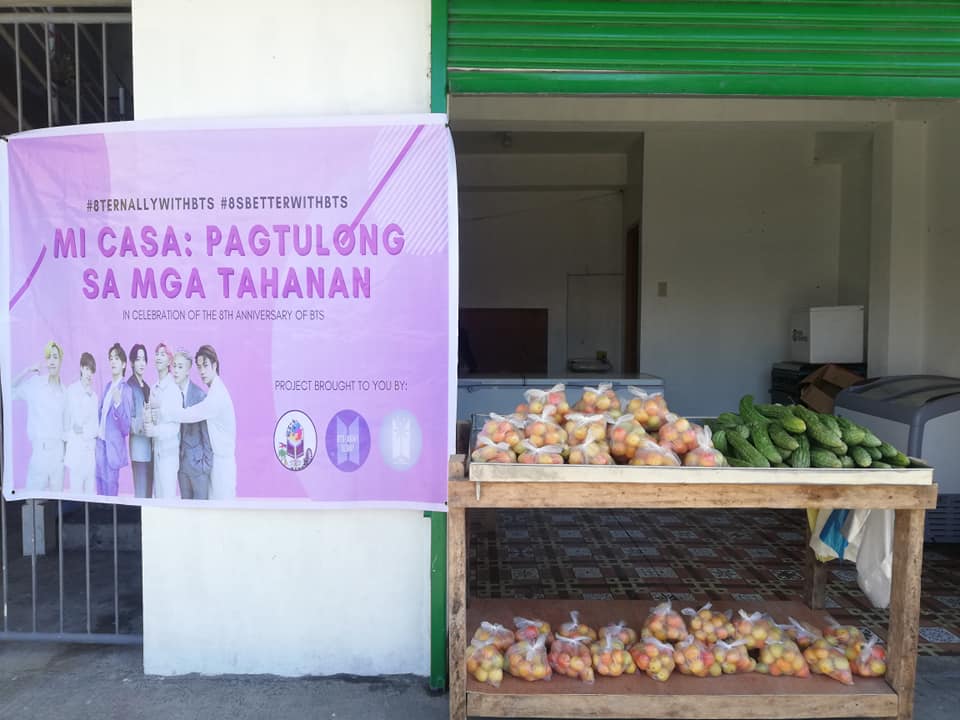 For birthday projects, BTS-ARMY Albay held numerous cup sleeve events since 2019. This is a very interesting ~tradition~ in the Hallyu word where fans gather in a cafe and create moments with their fellow fans while enjoying their favorite drinks. At some point, the fanbase took a break from holding such events due to the pandemic but in 2021, they were able to complete the birthday cup sleeve events for all the BTS members. The preparation was not easy. given that the staff have also other things to do at work and school. But in the name of love, nothing is impossible.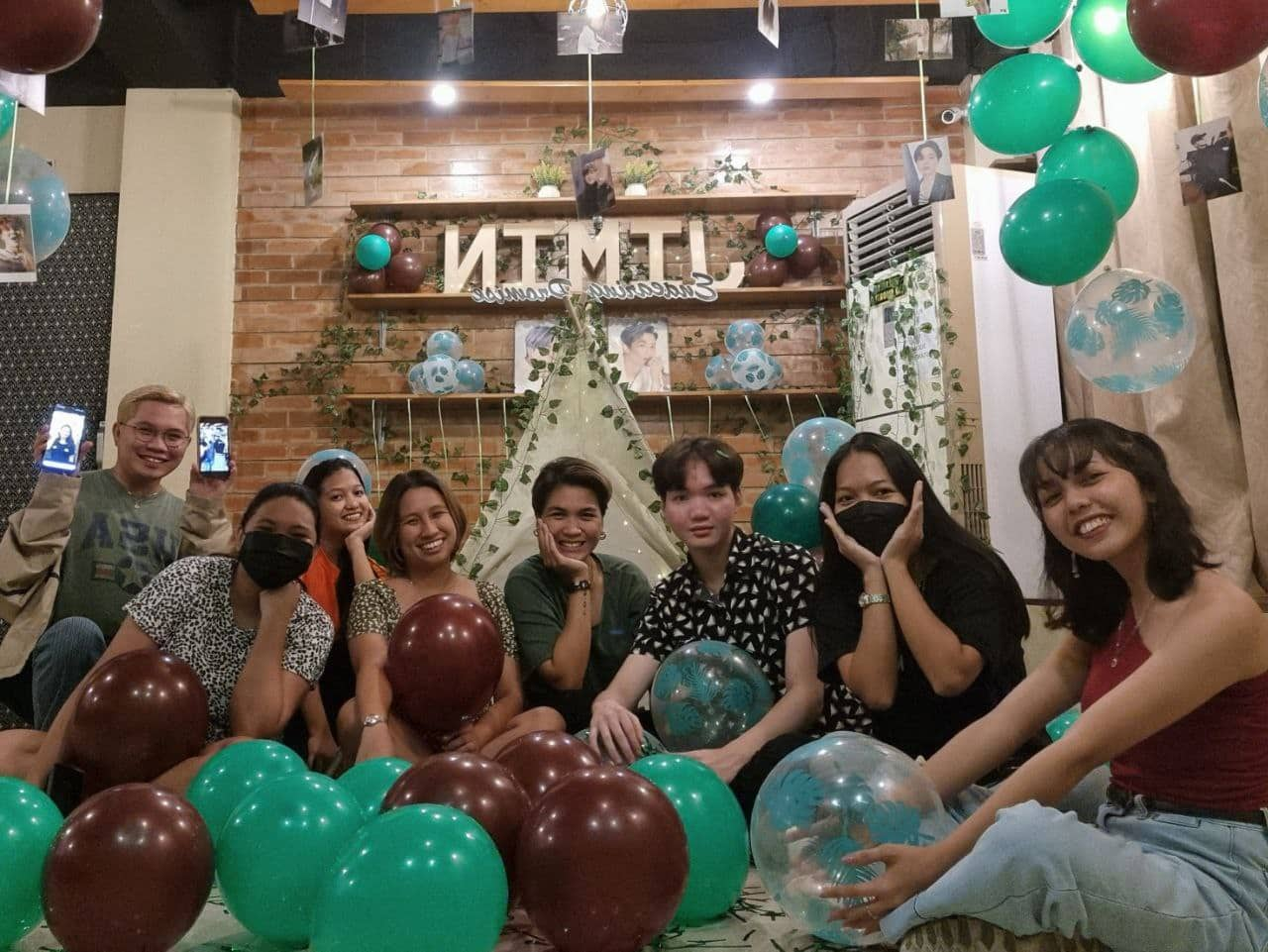 Cup sleeve events usually begin with conceptualization and finalizing the details. From there, the publicity materials will be created and the production of freebies will follow next. From the layout, printing, laminating, decorating, and other stages of event preparation, the members of the fanbase are on top of everything.
One of the most-attended cup sleeve events of BTS-ARMY Albay is 365 + Just One Day in March 2020, just a few days before the first pandemic lockdown. It was a cup sleeve event for J-Hope and Suga. The event name was coined from 365 days in a year and since it was a leap year, they made use of BTS' track, "Just One Day."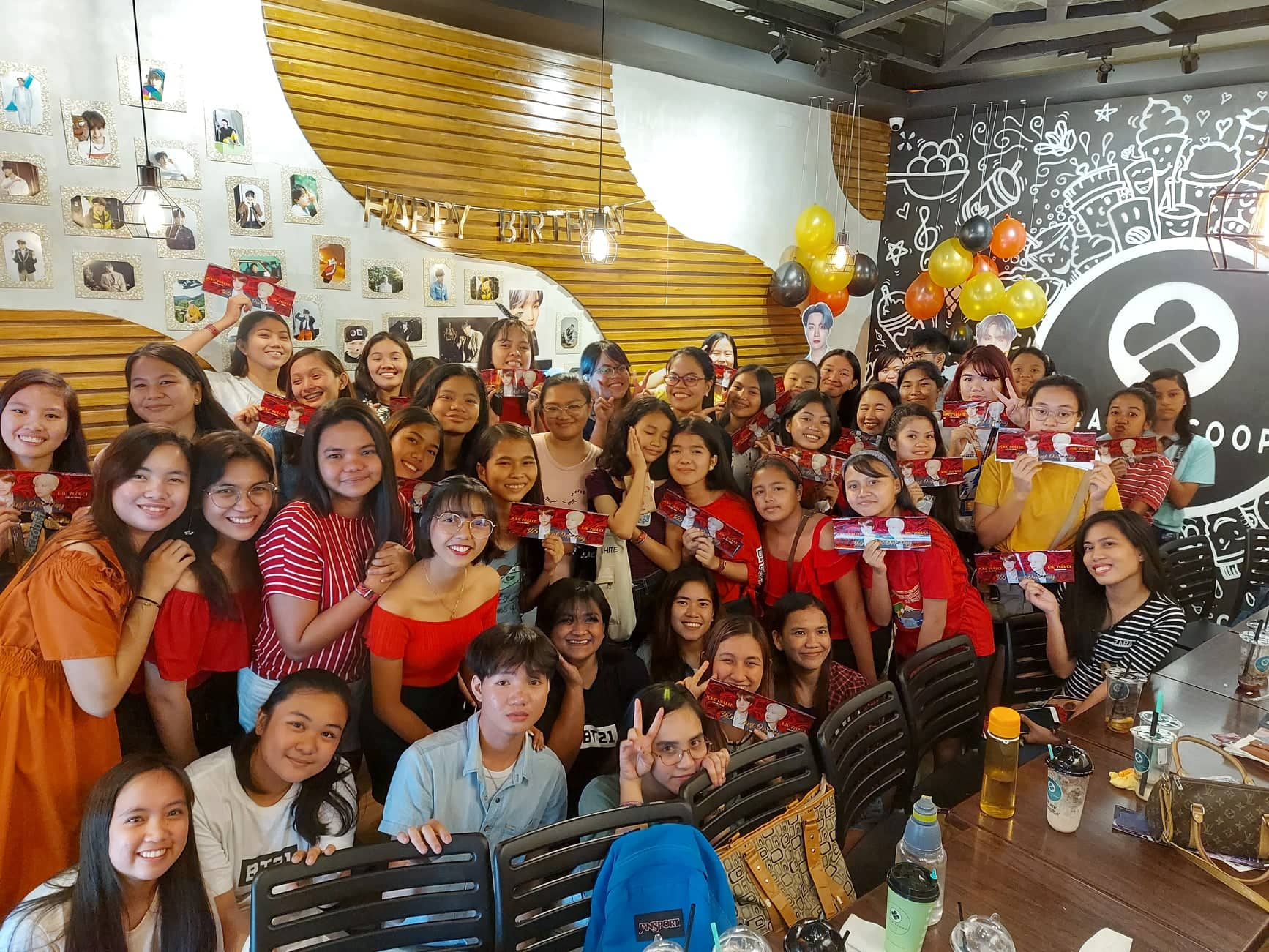 Another unforgettable activity is Moonchild's Euphoria in September 2021, a birthday event for Jungkook and RM. The event name was basically a combination of the two members' tracks, "Moonchild" and "Euphoria." To date, BTS-ARMY Albay has conducted a total of ten cup sleeve events. Not to mention that even during the pandemic lockdowns, the fanbase held online events where ARMYs can participate and win prizes. The most memorable one was The Eternal 7, the fanbase's online event for BTS' 7th debut anniversary.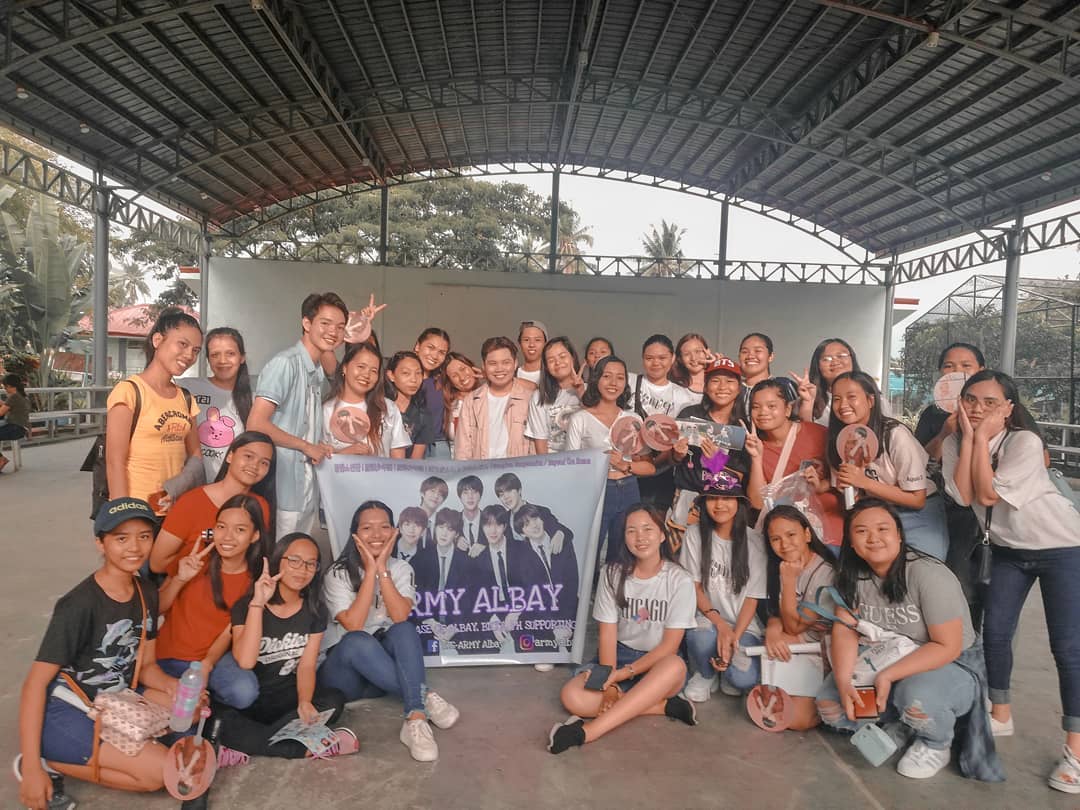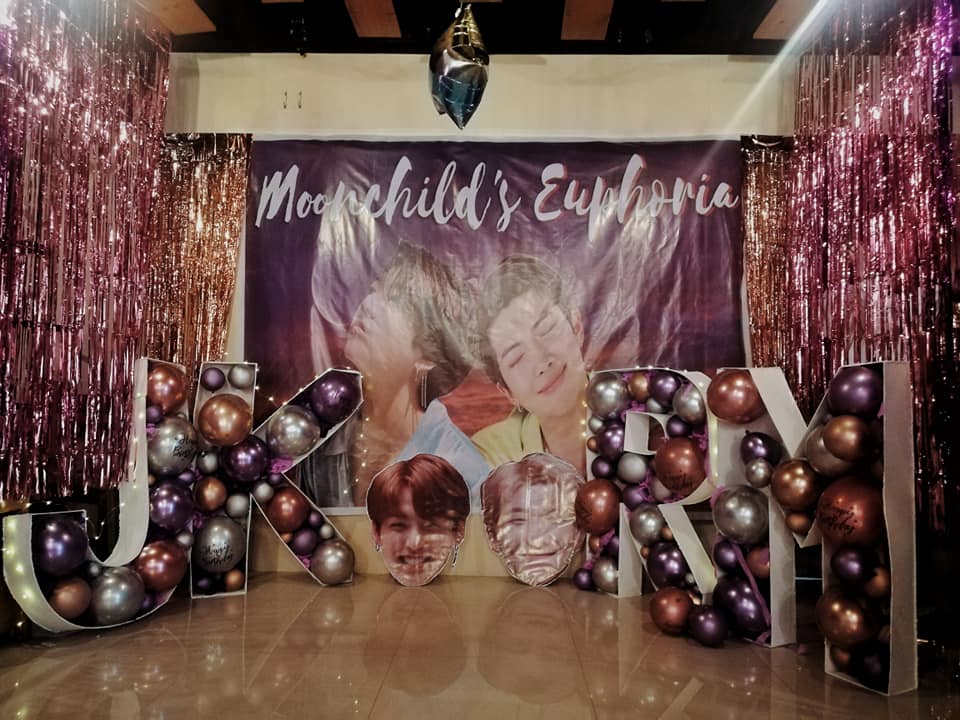 For years, organizing such events has become a passion project for the members of BTS-ARMY Albay. The happiness and appreciation that the participants give are priceless rewards that they get in return. It's something that they can remember for a lifetime as colorful stories from their youth.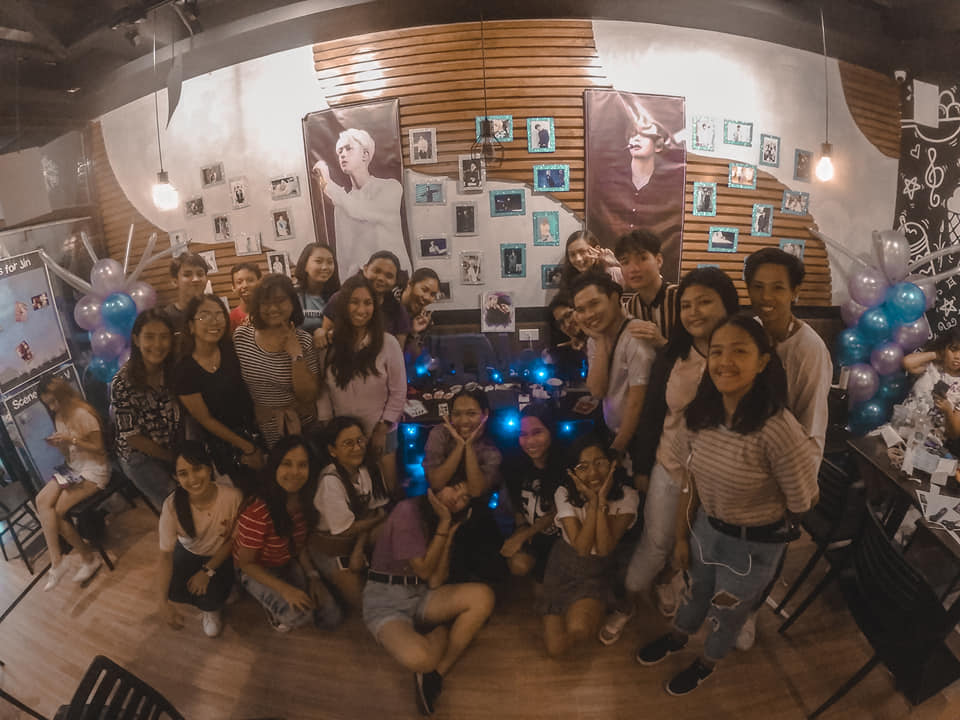 BTS has definitely inspired and influenced ARMYs to bring out the best in them. With the recent news of the members pursuing solo projects, we will see more of their individual work and growth. While many were shocked by the sudden announcement during the BTS FESTA Livestream, we can't deny that we are all looking forward to a stronger group comeback and a better version of themselves. As what their latest track suggests, their best moment is *yet to come*. This is not the end, thus, fanbases like BTS-ARMY Albay will continue to do what they love.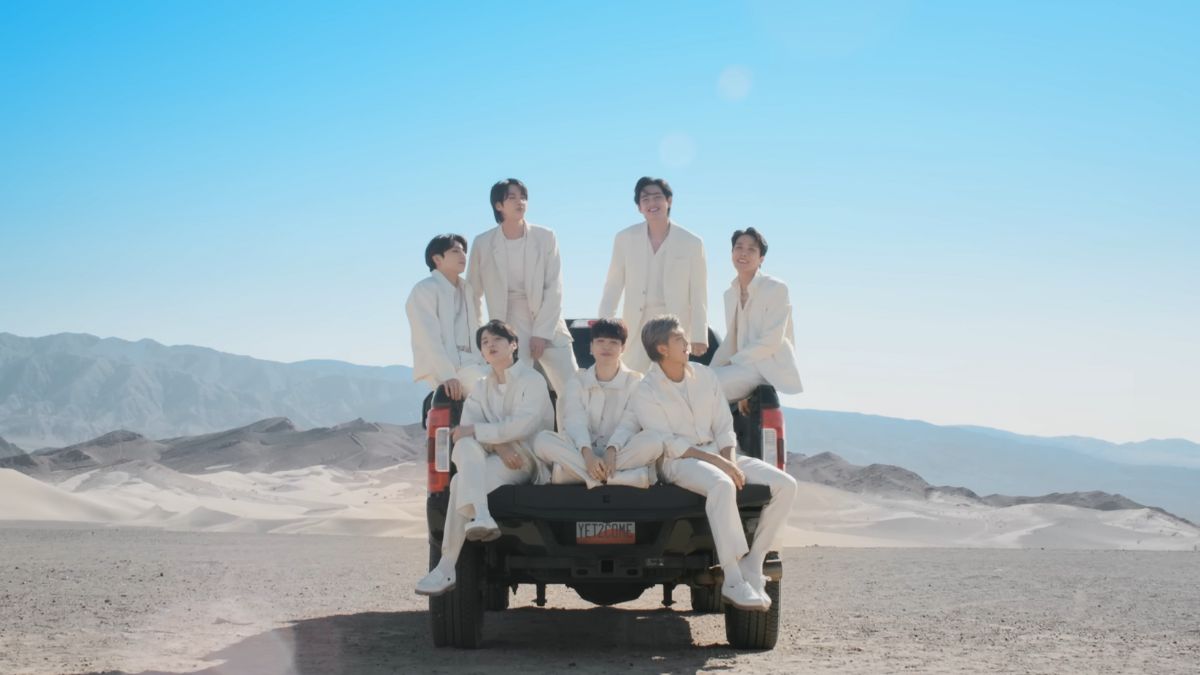 HERE ARE BTS PLAYLISTS FOR YOU, ARMY:
10 BTS Songs With The Most Meaningful Lyrics
You're The One You Should Love: 7 BTS Songs About Self-Love
K-UPDATES