Say hello to our bb Cha Eun Woo—he's a member of K-pop group ASTRO, and he recently starred in the TV series True Beauty. There are so many qualities to love about this ~adorable human being~, and we could honestly spend days just looking up videos of him on the internet! We're sure you want to get to know him more, too.  
Here's everything you need to know about Cha Eun Woo: 
Eun Woo is turning 24 years old. 
His birthday is actually on March 30, 1997, and his real name is Lee Dong Min. Click here to see his childhood pics! 
What do we know about his fam? 
Eun Woo has a younger brother, and when asked about his sibling in the show Handsome Tigers (2020), Eun Woo shared: "He's cute. He actually has more talent than me, and his face is also smaller. He studied abroad in China, and he's currently enlisted in the military." OMG, what an amazing family! 
ADVERTISMENT - CONTINUE READING BELOW ↓
In a press conference, when asked about his reaction to people calling him "face genius" for being super good-looking, a humble Eun Woo said: "When I was growing up, my mom would tell me, 'You're not that good-looking' and 'Don't be vain.' I think that everyone has their own taste when it comes to good looks." He also talked about his dad in an interview, saying that he made a promise to him that he would only start dating once he was in college. 
Cha Eun Woo debuted as a K-pop idol in 2016. 
He was actually discovered during a school festival when someone "followed him to the bathroom" and scouted him! Before becoming a singer, he wanted to be a doctor, prosecutor, or judge.
Eun Woo and ASTRO debuted in February 2016 as entertainment company Fantagio's new group! His bandmates are MJ, JinJin, Moonbin, Rocky, and Sanha. When it comes to awards, ASTRO won the K-POP Singer Award at the 2016 Korea Cultural Entertainment Awards, the Hallyu Popularity Award at the 2017 Seoul Music Awards, the New Wave Award at the 2017 Asia Artist Awards, and the Global Hot Trend Award at the 2019 Soribada Best K-Music Awards.
We all know how much pressure K-pop idols and trainees go through, and Eun Woo once shared how he "rebelled" against his agency: "There was a time in the past when we were filming a music video, my agency wouldn't let me eat a chocolate bar or tuna kimbap. They also didn't allow me to put sauce on my lunch. But you use up a lot of energy during filming. So I gathered courage and rebelled. After that, I can eat freely." 
Is Cha Eun Woo on Instagram?  
You can find him under the username @eunwo.o_c! He currently has 16.2 million followers on the social media site and the only accounts he follows are his ASTRO bandmates'. All six members of the group launched their solo Insta accounts in 2019, much to the delight of their fans.
Does Cha Eun Woo speak English? 
For sure! In a variety show, he even ~showed off~ his English-speaking skills by having a conversation with Henry Lau: 
ADVERTISMENT - CONTINUE READING BELOW ↓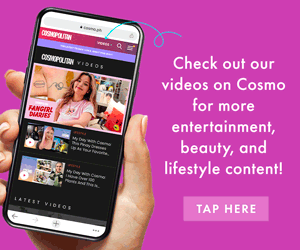 Cha Eun Woo is a certified K-drama leading man! He recently starred in True Beauty.
He made his debut as a popular leading man in the 2018 show My ID Is Gangnam Beauty, which is about a female college student who undergoes plastic surgery before entering university.
A year after, he starred in Rookie Historian Goo Hae Ryung opposite Shin Se Kyung! He played a naive prince named Yi Rim who is second in line to the throne and who lives a *secret* life as a popular romance novelist.
His most recent drama is True Beauty (2020 to 2021), which focuses on a high school girl named Im Ju Kyung (Moon Ga Young) who was a victim of bullying and who uses makeup to hide her insecurities. Eun Woo played Lee Suho: his life seems perfect on the outside, but he's secretly grieving because of the death of a friend. 
ADVERTISMENT - CONTINUE READING BELOW ↓
Cha Eun Woo is single right now, as far as we know.  
He says he doesn't have much experience when it comes to dating and that he has only been in one previous romantic relationship. They dated briefly because he was already an idol trainee by then. Eun Woo did share that his ideal type is Shin Min Ah!
In 2021, during an episode of Master In The House, Eun Woo actually cried because he was so emotional about wanting to get married. Fans speculated that his hardships as a K-pop idol might have been the reason for his breakdown. HUGS, BB!  
He's actually really playful and makulit when working on dramas! 
In a 2018 interview, his My ID Is Gangnam beauty co-star Im Soo Yang shared: "He's really playful and he makes fun of me a lot. We basically filmed like Tom and Jerry." She also called him an intelligent actor, saying: "He's smart, so when you tell him something, he understands it right away. While acting with him, I saw him growing [as an actor], and I was proud. His strength as an actor is that he's able to act out melodrama with his eyes. I think that will shake the hearts of female viewers in the future. When he cried, it's as if he's shedding gems from his eyes. I envied him." 
ADVERTISMENT - CONTINUE READING BELOW ↓
Did Cha Eun Woo really study in the Philippines? 
Yup, he sure did! No wonder we feel so ~connected~ to him. Eun Woo visited the Philippines in October 2019, and in an interview, he revealed that he actually studied for six months in the Philippines when he was in first grade. He even has a photo with food from Pinoy restaurant Jollibee in 2016!
During his fan meet, Eun Woo sang the Ben&Ben song "Kathang Isip" and he totally made everyone's hearts melt because it was in Filipino: 
Speaking of *studies*, Eun Woo was actually a star student in school! 
Talk about range! He was basically the dream of every Asian mom because he had the most impressive grades since elementary school. Eun Woo was also class president, was in the basketball and soccer team, and for college, he was accepted in the prestigious Sungkyunkwan University under the Department of Acting and Arts. He is actually schoolmates with his True Beauty leading lady Moon Ga Young. 
ADVERTISMENT - CONTINUE READING BELOW ↓
And there you have it! I'll be here, imagining Eun Woo as a Sungkyunkwan scholar + Joseon prince combined and waiting for his next drama.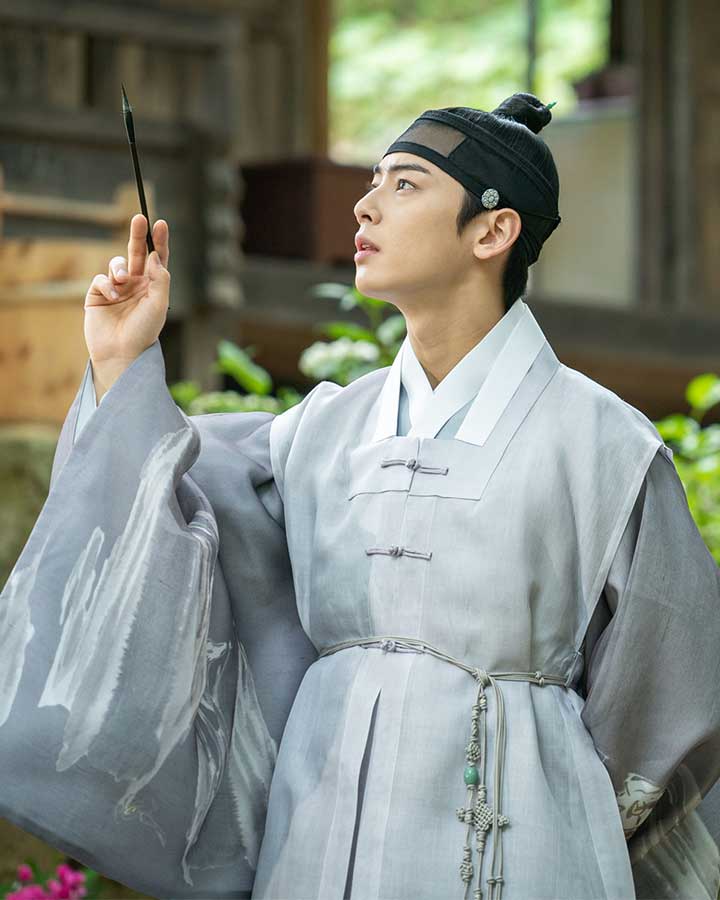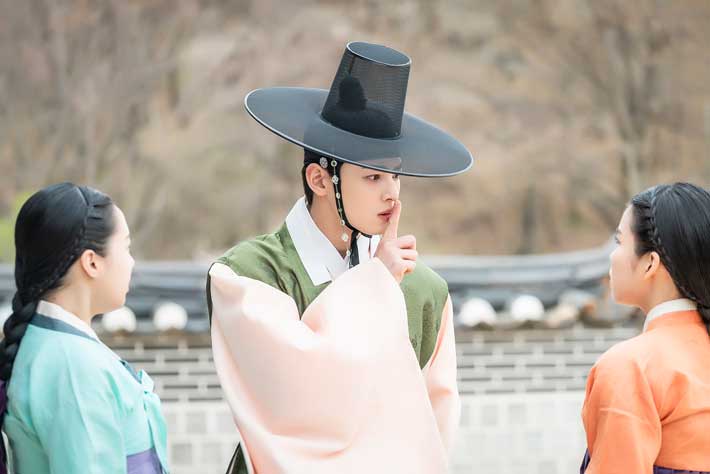 ADVERTISMENT - CONTINUE READING BELOW ↓
***
We're officially on Viber! Be part of our growing community and subscribe to Cosmopolitan Philippines now!
Follow Lily on Instagram.