The Long Plot, Sans Spoilers
The drama takes place in the conservative Joseon Dynasty at the beginning of the 19th century, a time when discrimination on gender and social status is at its peak. It is also a time when politics and governance are only matters of men, while a "proper" woman submits to her husband and remains inside the comfort of home. To be able to keep records of official transactions and meetings inside the Inner Palace, where some areas are off-limits to male historians, the court opens its gates to welcome women historians. A special civil service examination is administered to identify women who are not just bold and brazen but, most of all, honest.
Goo Hae Ryung (Shin Se Kyung), a lady of noble descent who is known for her free spirit and interest on Western books and ideologies, faces her new life as a historian in the Joseon royal court to achieve her dream of an equal society. There, she meets naive, kind-hearted Prince Dowon Yi Rim (played by ASTRO's Cha Eun Woo), second in succession to the throne, who lives a secret life as popular romance novelist Mae Hwa.
The story revolves around the newfound romance between the aspiring palace historian and the lonely hopeless romantic prince, as they break norms, fight for equality, and discover secrets from their past that could overturn the values of their society and change Confucian Joseon as they know it.
The Short, Honest Plot
It's a Romeo and Juliet love story set in an ancient kingdom mixed with conspiracy theories, mystery cases, politics, and modern societal issues! 
ADVERTISMENT - CONTINUE READING BELOW ↓
The Actors And Where You Last Saw Them
Shin Se Kyung as Goo Hae Ryung
Shin Se Kyung is an actress, singer, and model. She started in the business as a child actress and starred as the younger version of Princess Cheonmyeong in Queen Seondeok (2009). Her breakthrough role was as a housemaid in the second season of the popular TV sitcom High Kick Through the Roof, which aired on the same year.
She is known for doing period and historical dramas (sageuks), including the highly-rated television series Deep Rooted Tree in 2011 with Jang Hyuk and Han Suk Kyu, and The Bride Of Habaek in 2017 with famous actor Nam Joo Hyuk. 
Cha Eun Woo as Prince Dowon Yi Rim
Cha Eun Woo (Lee Dong Min in real life) proves that he is more than just a pretty face. He is a model, actor, and a member of South Korean boy group ASTRO, managed by Fantagio Company.
In August 2015, Eun Woo, along with the other members of ASTRO, starred in the web drama To Be Continued as their pre-launch project. They debuted on February 23, 2016, and, as of date, have eight mini-albums, including the Japan-released Venus and one full studio album, All Night. (Check them out, guys!)
Eun Woo also played a minor role in the drama Hit the Top as the popular singing sensation, MJ. He also starred in the web dramas Sweet Revenge (2017) and Top Management (2018). He got his first lead television role in 2018 as the elusive bachelor Do Kyung Seok in JTBC's hit romantic-comedy series My Name is Gangnam Beauty.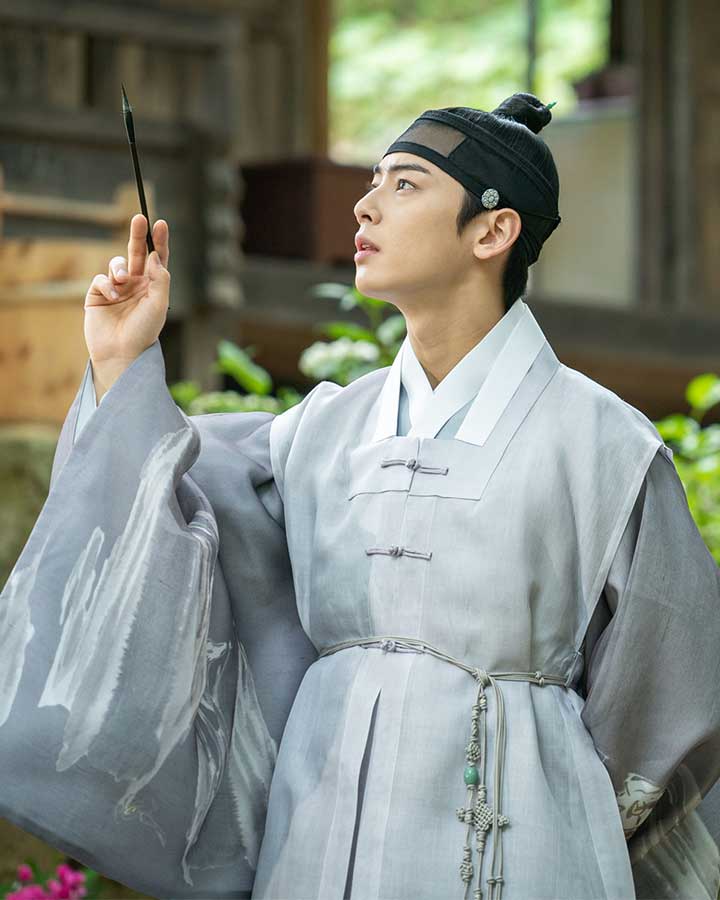 Did You Know?
ADVERTISMENT - CONTINUE READING BELOW ↓
What My Friend Thinks:
"I initially watched Rookie Historian because of Cha Eun Woo, my new favorite K-drama actor! But, after a few episodes, what got me hooked was the show's take on the unfairness of it all when it came to females of that time period. Now, we can't imagine growing up just to be married off to some stranger, but at that time, that was the norm! While watching, I was constantly applauding Hae Ryung for going against the rules and wanting to have a career. I also loved how she was the one who kept initiating sweet moments between her and Prince Dowon because most of the time he was too innocent or torpe to make the first move. The drama didn't just focus on the love story; It also discussed relevant topics such as protests and rallies, toxic masculinity, and, surprisingly, religion. I seriously need more dramas like this one!" —Lily
What I Think:
During the announcement of Rookie Historian, one thing that automatically popped into my mind was that this would just be another sageuk with lots of bloodshed and family feuds over a throne. But, as the series progressed, I was truly in awe of how this period drama reinvented its formula. It is lighthearted and refreshing. There is no complicated plot, love triangle, or ultimate evil villain.
It kept me hooked on every single episode because of its good story progression, heartwarming love story, dynamic characters, and exciting mystery cases. It even brushed on issues about politics and discrimination that is very progressive for a drama set in a conservative society. There is also an attempt to redefine the foundation of the ancient Joseon society—early Confucian thoughts and patriarchal principles. It depicts the reception of people when foreign thoughts and medical practices were just starting to come in from the West.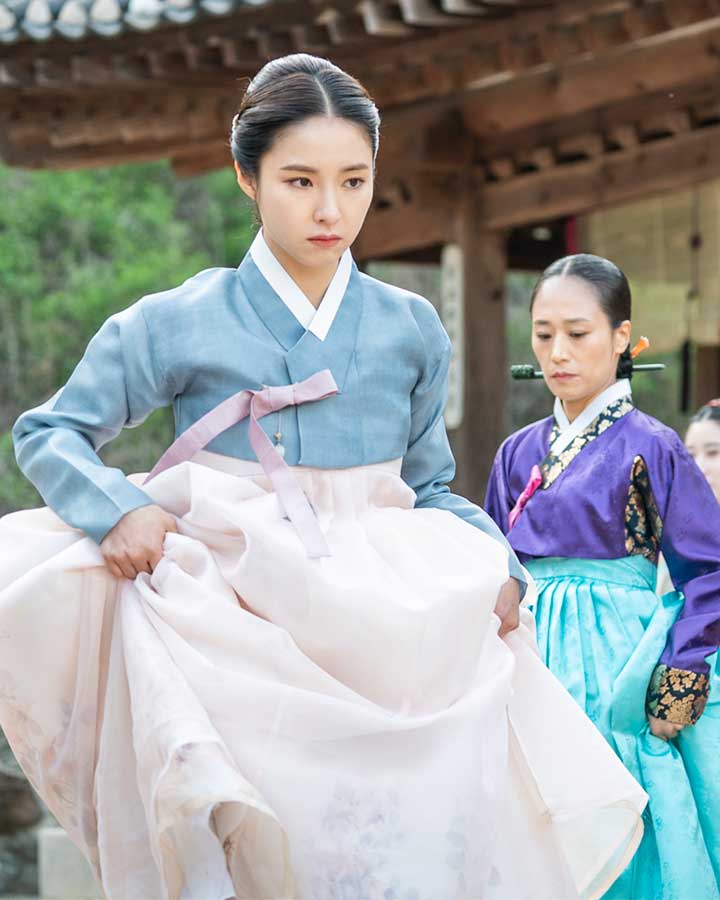 Imagine a world where only men get to rule: Whatever they say is law, and they think all the power and knowledge to govern were only given to them. Enter Goo Hae Ryung! Her story redefines the role of women in society. She is a woman who refuses traditional bridal lessons, who is expressive (sometimes aggressive) about her feelings, unafraid to stand up for what she thinks is right, and who fights for her right for equality, success, and freedom. That is what this drama tries to offer. It shows that at times when moral dilemmas are high and men cannot seem to fix their sh*t, it is up to ever-powerful women to always save the day. 
ADVERTISMENT - CONTINUE READING BELOW ↓
Hae Ryung is the complete opposite of Dowon—he is naive, innocent, sheltered, awkward, and weak. For a prince, he is not quite what we expect from someone who came from a very long line of powerful "royal blood." In fact, most of his characterizations are usually attributed to fairy tale princesses. This is in line with the different perspective this program tries to play at—a gender role flip.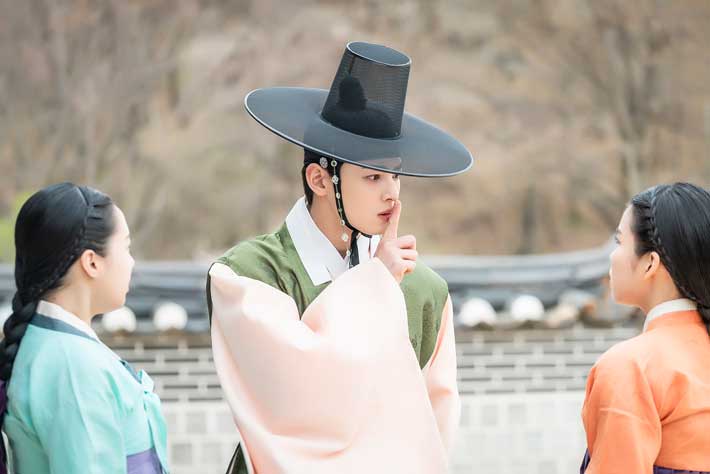 I would like to commend the whole team behind the production. As someone who is into media studies and production, the set design and locations were well-chosen and appropriate. These complement well with the camera shots and blocking, bringing out the beauty that is of ancient times. Kudos also to the exceptional scriptwriting, especially the perfect mix of drama, romance, and comedy. It is one thing to write a romance that brings kilig, but it is another to know how and when to throw punchlines that will not break the mood. Hats off to the good insertion of comic relief!
I think one thing they can work better on is Prince Dowon's character. I am happy that Cha Eun Woo has a lead role again and that he has more speaking lines here. However, I feel that there is more to him than just being a boring pushover (Do not hate me please! *Insert peace sign here*).
I'd Recommend It To:
Fans of historical period dramas who have a budding interest in the Old Joseon era, especially when it comes to politics, customs, and the royal family. 
If you are a fan of Shin Se Kyung, Rookie Historian Goo Hae Ryung is a must-see for it is a good addition to all of her exceptional sageuks. Her poise, regal bearing, and propriety fit the old era setting. AND she wears those hanboks really well! Truly, she is the "Sageuk Goddess" of her generation. For fans of Cha Eun Woo, this drama is definitely a breath of fresh air. You will see a humorous and animated Eun Woo in Prince Dowon, far from the snobbish and silent Do Kyung Seok of Gangnam Beauty. He even has a bathtub scene!