If there's one under-the-radar K-drama that's charmed us, it's definitely Run On. The series, which is available on Netflix, stars Shin Se Kyung as foreign film translator Mi Joo. She's a modern woman who's unafraid to stand her ground, is true to herself and her quirks, and goes after what she wants. There's no doubt that we stan this kind of female character! But behind the role, K-drama actress Shin Se Kyung is also every bit of a progressive woman.
So, to convince you to watch Run On—and to stan Shin Se Kyung at that—here are some fast facts to know about her:
Shin Se Kyung was born on July 29, 1990!
The 30-year-old actress was born in Seoul, South Korea, and holds a degree in the Performing Arts from Chung Ang University.
ADVERTISMENT - CONTINUE READING BELOW ↓
She's actually a child actress.
Shin Se Kyung started in the entertainment industry at only eight years old! Her first gig was fronting the cover of Seo Taiji's fifth album, Take Five, in 1998.
She also appeared in the children's show Ppo Ppo Ppo with K-pop stars G-Dragon and Miss A's Min back in the day.
ADVERTISMENT - CONTINUE READING BELOW ↓
Recommended Videos
In a 2016 interview with InStyle magazine, Se Kyung spoke about her experience growing up as a child actress: "Rather than saying I matured, due to the fact that I debuted at such a young age, I went through puberty at a faster rate, I think. More easily. Although it's true for anyone, it is a difficult time to go through. You're emotional in many ways. I wasn't that much different. I just worked faithfully every day."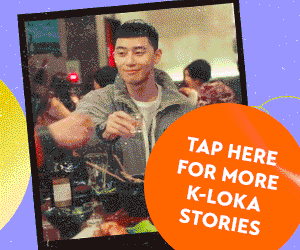 She got her big break in 2009.
Although Shin Se Kyung worked in various acting projects since she was a child, she only got her big break in the 2009 sitcom High Kick Through The Roof. In the show, she played the Lee family housekeeper who was intelligent and hardworking and eventually learned how to dream big for herself.
You might've seen her in the dramas The Bride Of Habaek and Rookie Historian Goo Hae Ryung!
Shin Se Kyung has a long list of drama credits under her belt, but these two dramas are the ones that got the most attention in recent years. In 2017, she starred alongside Nam Joo Hyuk in the fantasy drama, The Bride Of Habaek. Here's the plot, according to Viu: "Ha Baek (Nam Joo Hyuk), the deity of water, the next king of Land of Water, and the next emperor of the divine world falls on top of a broke psychiatrist, Yoon So Ah (Shin Se Kyung). Nothing will go as planned, and nothing is predictable with this woman and deity's romance. He calls her 'servant,' she thinks of him as mentally ill. In this romantic drama, Ha Baek will find what it means to be a real deity, and So Ah will find the meaning of life and happiness." 
ADVERTISMENT - CONTINUE READING BELOW ↓
Se Kyung's next notable role was for Rookie Historian Goo Hae Ryung in 2019. In the period drama, Se Kyung played the role of Goo Hae Ryung, a strong-minded woman who applies for a job as the royal palace's historian because she refuses to get married. After getting the job, she meets the sheltered prince Yi Rim (Cha Eun Woo) who holds a secret of his own: He's actually a popular romance novelist.
She takes on progressive drama roles for a reason.
Shin Se Kyung has starred in a number of historical dramas all throughout her career, but one thing common about her roles is that they are all progressive female characters. In 2019, she spoke about why she chooses these types of roles: "I wanted to say [through my projects that] women who lived during the Joseon dynasty and the end of the Goryeo dynasty knew how to do other things besides just being jealous. I enjoyed acting as characters who showed that there were definitely things [women could do] while living during those times outside of just loving and receiving love."
ADVERTISMENT - CONTINUE READING BELOW ↓
She has two Instagram accounts.
Shin Se Kyung has two Instagram accounts! Her main account, @sjkuksee, shows all her acting projects and endorsements and gives a glimpse of her home life as a dog mom to her two pups Jinkuk and Sarang.
ADVERTISMENT - CONTINUE READING BELOW ↓
Her second account, @___sjkuksee, reveals her various personal interests: baking, art, architecture, books, and museums!
ADVERTISMENT - CONTINUE READING BELOW ↓
Shin Se Kyung is also a YouTuber!
Shin Se Kyung launched her YouTube channel, sjkuksee, in December 2019, and recently received her Gold Play Button to celebrate her one million subscribers. Most of her videos are of her cooking or baking at home.
She's a philanthropist as well.
For two years in a row, Shin Se Kyung donated her YouTube earnings to an international humanitarian development NGO, called Good Neighbors. Her donations in 2019 were used to create kits of essential items for young girls. For 2020, her donations still went to girls from low-income families to provide them "feminine products, mentoring services, economic aid, and more."
Giving back has always been a part of Se Kyung's life off-cam. In 2017, she went on a trip to Varanasi, India when she was the ambassador for the Korean National Commission for UNESCO. Her agency, Namoo Actors, said in a statement: "The local women that Shin Se Kyung is visiting have been deprived of educational opportunities because of sexism and early marriage as well as their second-class status due to the caste system, patriarchal society, and religious discrimination."
ADVERTISMENT - CONTINUE READING BELOW ↓
Shin Se Kyung has only had one public relationship.
In October 2010, Shin Se Kyung was revealed to be dating the late K-pop idol, Jonghyun, of boy group SHINee. But in June 2011, the two stars' agencies confirmed their breakup because of their busy schedules. When Jonghyun passed away in December 2017, Se Kyung was reportedly spotted visiting his funeral hall.
What does your zodiac sign say about you? Subscribe to Cosmopolitan Philippines and find out!
Follow Jacinda on Instagram.
K-UPDATES