Online media outlet Dispatch has revealed a detailed timeline of Kim Seon Ho and his ex-girlfriend's relationship.
Last week, the 35-year-old actor was embroiled in a controversy involving "forced abortion" after an anonymous post went viral online. It detailed how the OP's ex-boyfriend pushed her to terminate her pregnancy, even adding the things he allegedly said against his workmates. Not long after, people speculated that it's Hometown Cha-Cha-Cha star Kim Seon Ho, who soon issued an apology letter.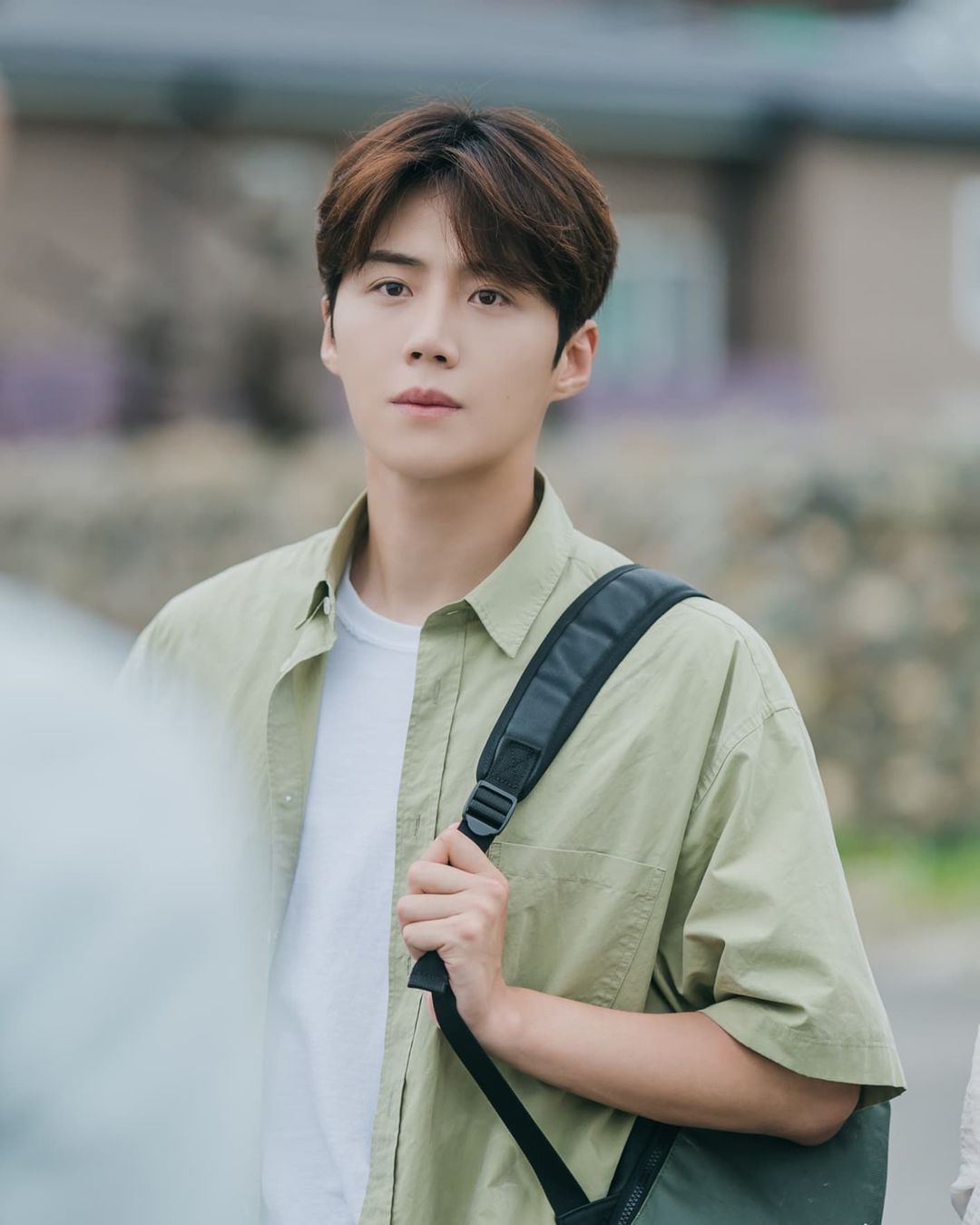 ADVERTISMENT - CONTINUE READING BELOW ↓
Earlier today, Dispatch released a report about Kim Seon Ho and his ex-girlfriend, who was later revealed to be former KBS newscaster Choi Young Ah. Her acquaintances reportedly disputed that they did not break up because of his career, claiming that it was in fact, because of her behavior. Here are the details, as translated by Soompi:
End of 2019 - Kim Seon Ho and Choi Young Ah met during a gathering.
March 2020 - The two started dating, and in the same month, Choi Young Ah revealed that she's a divorcee. Kim Seon Ho shared this with a friend and reportedly said that although his parents will be concerned about her status, he wants to continue their relationship. Dispatch further explained that the couple would go on dates, which is in contrast to Choi Young Ah's words that they "had to date secretly."
July 8, 2020 - Choi Young Ah apologized to Kim Seon Ho, as relayed by his friend. She said sorry for hurting him and asked for another chance. Kim Seon Ho shared with his friend that they broke up and she was caught lying, "pretending that she didn't go somewhere with a guy when she did." The following day, the actor told his friend that he's frustrated with what's happening. Eventually, he forgave her.
July 24, 2020 - Choi Young Ah told Kim Seon Ho that she's pregnant. According to his friend, Kim Seon Ho, despite being scared, congratulated her and said: "It's a blessing, so don't cry." The friend then revealed that the abortion was a mutual decision. He also added that Kim Seon Ho cooked seaweed soup for Choi Young Ah for two weeks (it's part of Korean tradition to cook this dish postpartum).
Choi Young Ah's acquaintances shared more information about their relationship. Here are quotes from them:
"I have never seen Choi Young Ah pay. Usually, Kim Seon Ho pays. She says Kim Seon Ho likes designer brands? Acquaintances all know who is the person who truly obsesses over designer brands."
"Choi Young Ah also deliberated a lot about the abortion issue. It is a matter worth deliberating a lot about."
"He must have been sick of the lies. It's ironic that she is blaming Kim Seon Ho.
"She is extremely obsessive. She opened his phone to check his texts and DMs."
January 11, 2021 - Dispatch secured an email regarding Choi Young Ah and her ex-husband. She allegedly spread that he's threatening her. An acquaintance of Kim Seon Ho revealed that "there were gangs after her, her ex-husband's wives were bothering her, and she was undergoing a lawsuit." Furthermore, he stated that Choi Young Ah had secret videos and audio recordings of Kim Seon Ho saved on her computer.
May 2021 - Kim Seon Ho and Choi Young Ah reportedly broke up.
ADVERTISMENT - CONTINUE READING BELOW ↓
Dispatch ended their article with words from Kim Seon Ho's acquaintance: "Seon Ho hyung said this to me. Since it was true that he let go of his child, since he once loved her, he tried to understand. And that he didn't want to fight about his private life in front of the whole nation. So he said that instead of taking action, he apologized. Seon Ho hyung is that kind of person. He was in a normal relationship just like anyone else. He never tried to hide Young Ah noona. I'm a witness."
In relation to this new side of the story, Kim Seon Ho's agency stated: "We have nothing to say. We apologize."