Enola Holmes starts streaming on Netflix on September 23, and we're sooo excited! The film series stars Millie Bobby Brown and puts the spotlight on Sherlock Holmes' younger sister, who's also a pretty amazing sleuth herself. While we're waiting for it to drop, here are some things you need to know about the series: 
1. It's based on a book series by Nancy Springer.
The Enola Holmes Mysteries is composed of six books and two of them were nominated for Edgar Awards. The first novel, The Case Of The Missing Marquess, was published in 2006.
2. So...what's Enola Holmes about? 
It's set in the 1880s and tells the story of Enola, "a gifted super-sleuth in her own right who often outsmarts her brilliant siblings." When her mother disappears and her brothers want her to go to finishing school to be *more like a lady*, Enola runs away to London to find her mother. That's not all! She also gets caught in the middle of "a conspiracy that could alter the course of political history."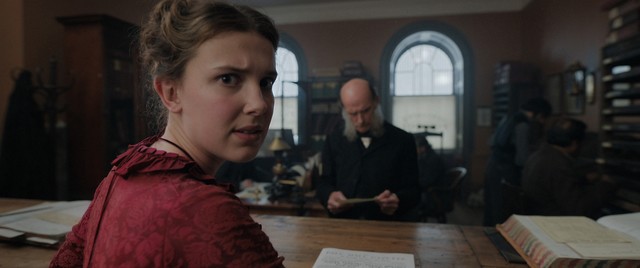 Don't Miss: 
7 Times Henry Cavill *Made Me Feel Things* While Watching 'The Witcher'
I Abandoned Dignity To Fangirl Over Henry Cavill At 'The Witcher' Fan Meet
3. The cast, as you may have noticed in the trailers, is pretty star-studded. 
Helena Bonham Carter as Enola's mother Eudoria??? Plus Henry Cavill playing Sherlock Holmes (!!!!) and Sam Claflin as Mycroft Holmes? Excuse me for a minute while I fangirl!
Continue reading below ↓
Recommended Videos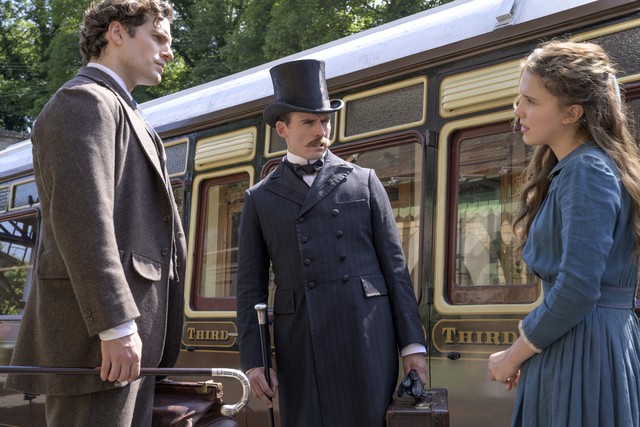 4. It seems like Millie will have a new *leading man*!
In the story, Enola encounters cutie aristocrat Tewksbury, played by Louis Partridge. Louis played Piero de Medici in Netflix's Medici: The Magnificent and was featured in the films Paddington 2 and Pan.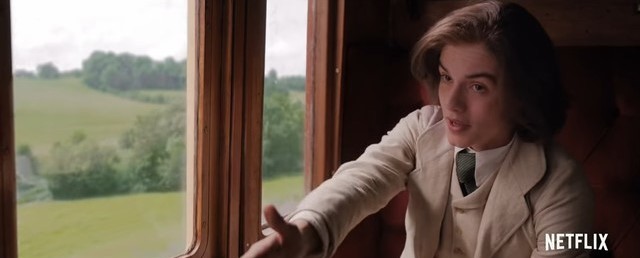 5. The film is co-produced by Millie herself! 
Yup, SHE DID THAT. 
6. Millie Bobby Brown listened to "Pretty Woman" for Enola's makeover scene. 
According to Netflix, she asked for the song to be played full blast as she improvised her make-over using feminine props like hairpieces and combs! Director Harry Bradbeer shares: "Using 'Pretty Woman' as a soundtrack to the scene was a brilliant choice. It made her feel free and playful. It was the kind of scene I love to shoot, where you're capturing life as it happens. At one point she suddenly decided to pretend to be Mycroft—using a hairpiece as a mustache—totally in character for Enola. Millie has a rare ability to improvise and play while never stepping out of her real character."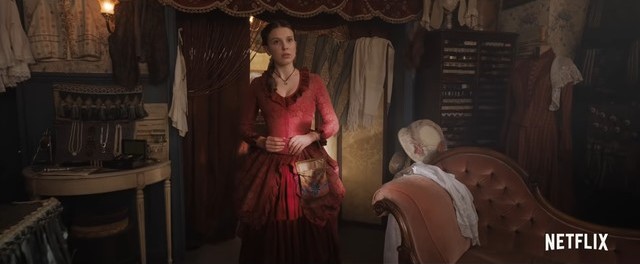 7. The production team is obviously pretty amazing. 
Enola Holmes is directed by Harry Bradbeer (his previous works include Fleabag and Killing Eve), edited by Adam Bosman (The Crown), and written by Jack Thorne (Harry Potter And The Cursed Child)! 
*** 
We're officially on Viber! Be part of our growing community and subscribe to Cosmopolitan Philippines now!
Follow Lily on Instagram.
EXPLORE COSMO