Eric Nam's songs have been a part of my feel-good playlist for years now. In college, I would play "Melt My Heart" on my way home from school. With earphones on, I prepared for my first job interview while listening to "Can't Help Myself." I discovered the Prison Playbook OST "Bravo, My Life!" four years later, when I got accepted into my dream job. As I write this story in my late twenties after finally *meeting* him, the gem "Wildfire" is on repeat—and this made me realize that I've been listening to Eric's tracks during the different chapters of my life.
For the Korean artist who has been in the industry for almost a decade, he picks "What If" from his latest album as the song that best represents him. "It's because of my personality and the way that I am. I tend to overthink a lot of things. I'm like, 'What if this happens? What if that happens? What if we do this? What if we do that?'. And sometimes, it gets too exhausting because I get very much in my head. I can think about all the negatives but at the same time, it's that kind of thinking that allows me to write music, try things, and be experimental and creative. It's like a double-edged sword but for the most part, I think it helps me create something. The questions like, 'What if I do a song about this? What if I write a movie about Hanna asking me a question on a Zoom call?' It's all these different things and it's what I enjoy doing," he shares.
ADVERTISMENT - CONTINUE READING BELOW ↓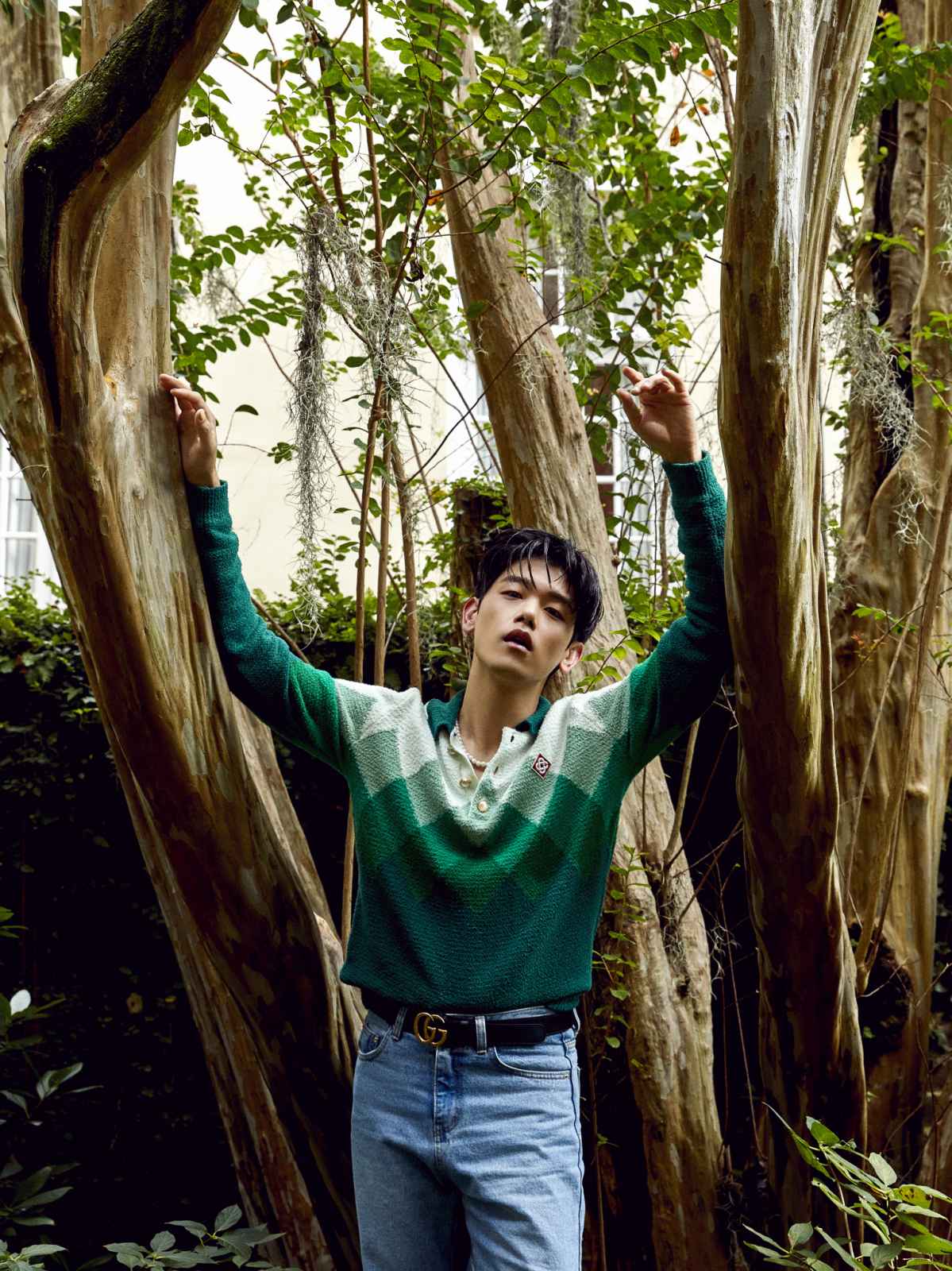 When he mentioned the last part, it reminded me again why I'm a fan of Eric. Apart from his amazing discography, it's his wit and personality that reeled me in. During variety shows, he's just damn funny. In podcasts and interviews, his words will resonate with you. If you're going to ask me one word that could describe him, that would be "candid" and that's exactly what he was all throughout our Zoom interview. Eric is just real and relatable.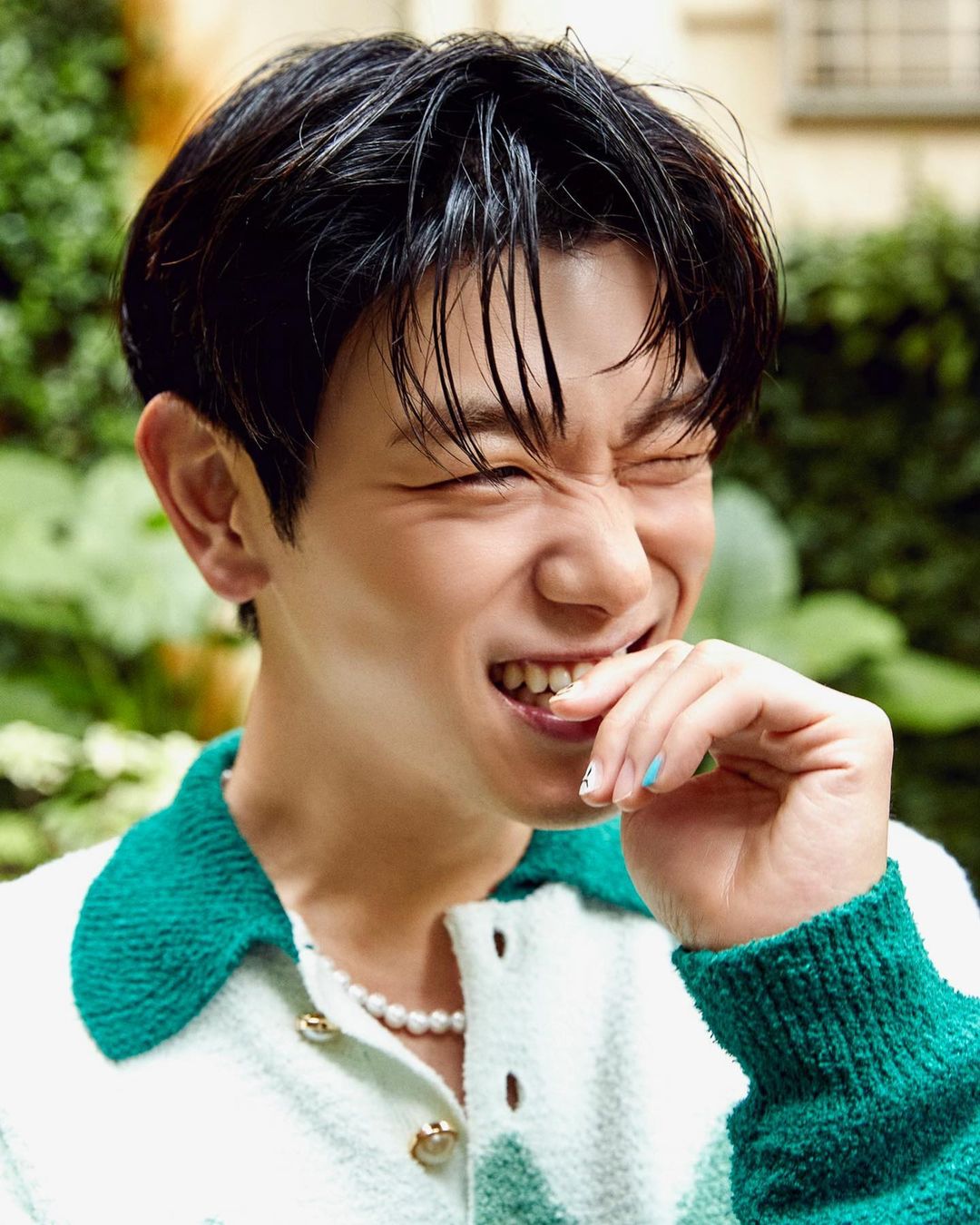 Growing up in Georgia, Eric's fondest memory as a child is the ~little~ things in life: It's playing soccer, eating biscuits and grits on a Saturday morning—they're mundane but nostalgic, and he appreciates those moments as he recalls them. "To me, Georgia is a very suburban movie and TV show upbringing. Everybody plays a sport or an instrument and hangs out at the movie theater on a Friday night. It's very American. And it was those small things that make me go, 'Oh that's nice.'"
ADVERTISMENT - CONTINUE READING BELOW ↓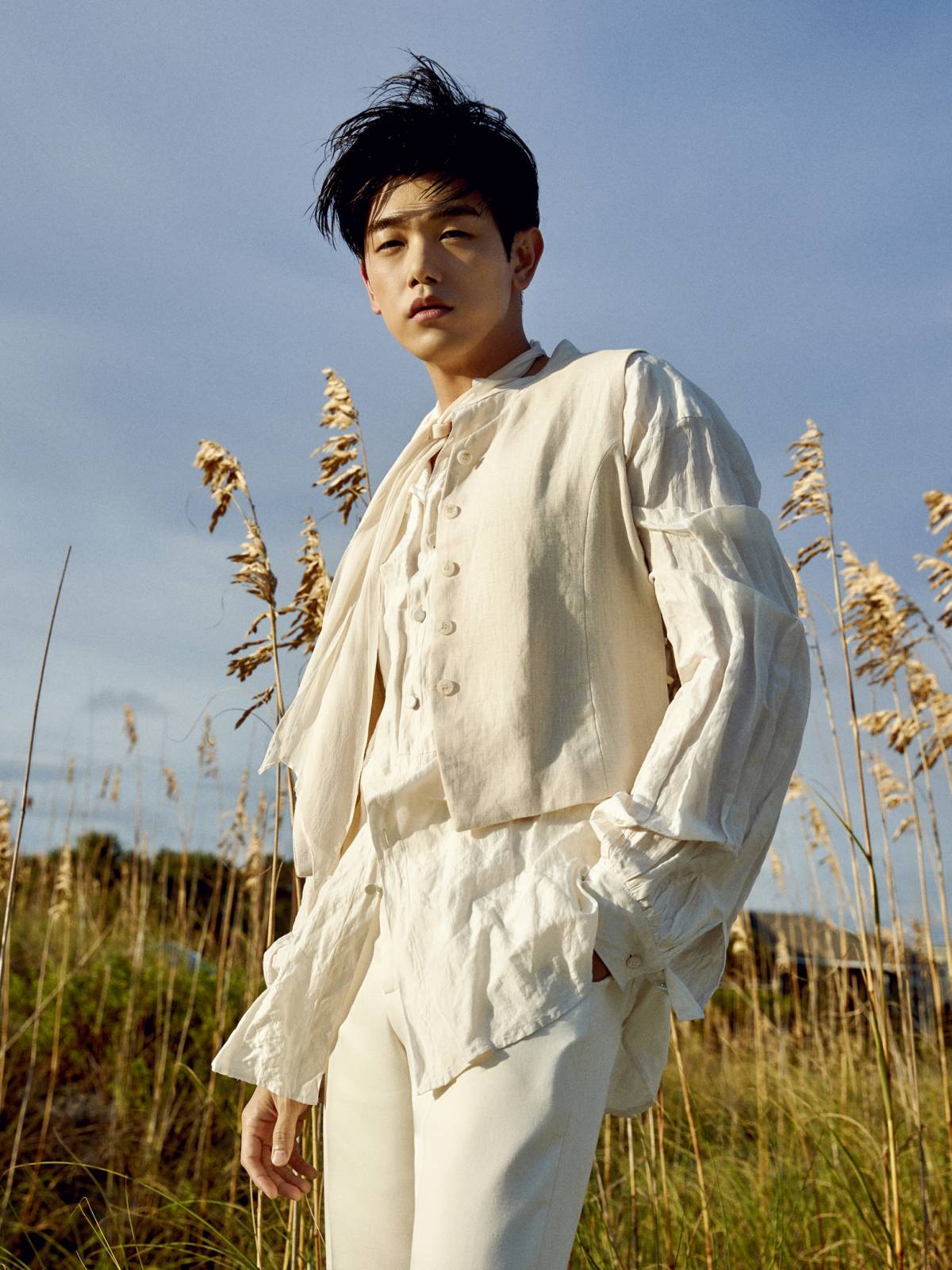 Since he entered the entertainment industry, Eric has lived his life on the internet. It seems like everything about him is out there, but here's a trivia you don't know yet: The Hallyu star does his styling, and even his hair and makeup for all his tours. "My house is a trash can," he laughs. "It's like a storage unit. It's so messy and I can't deal with it. There are just so many things and I'm constantly overwhelmed. My house looks like something that has exploded, and I'm a little ashamed to admit that. But it is what it is—we embrace ourselves including our imperfections." 
ADVERTISMENT - CONTINUE READING BELOW ↓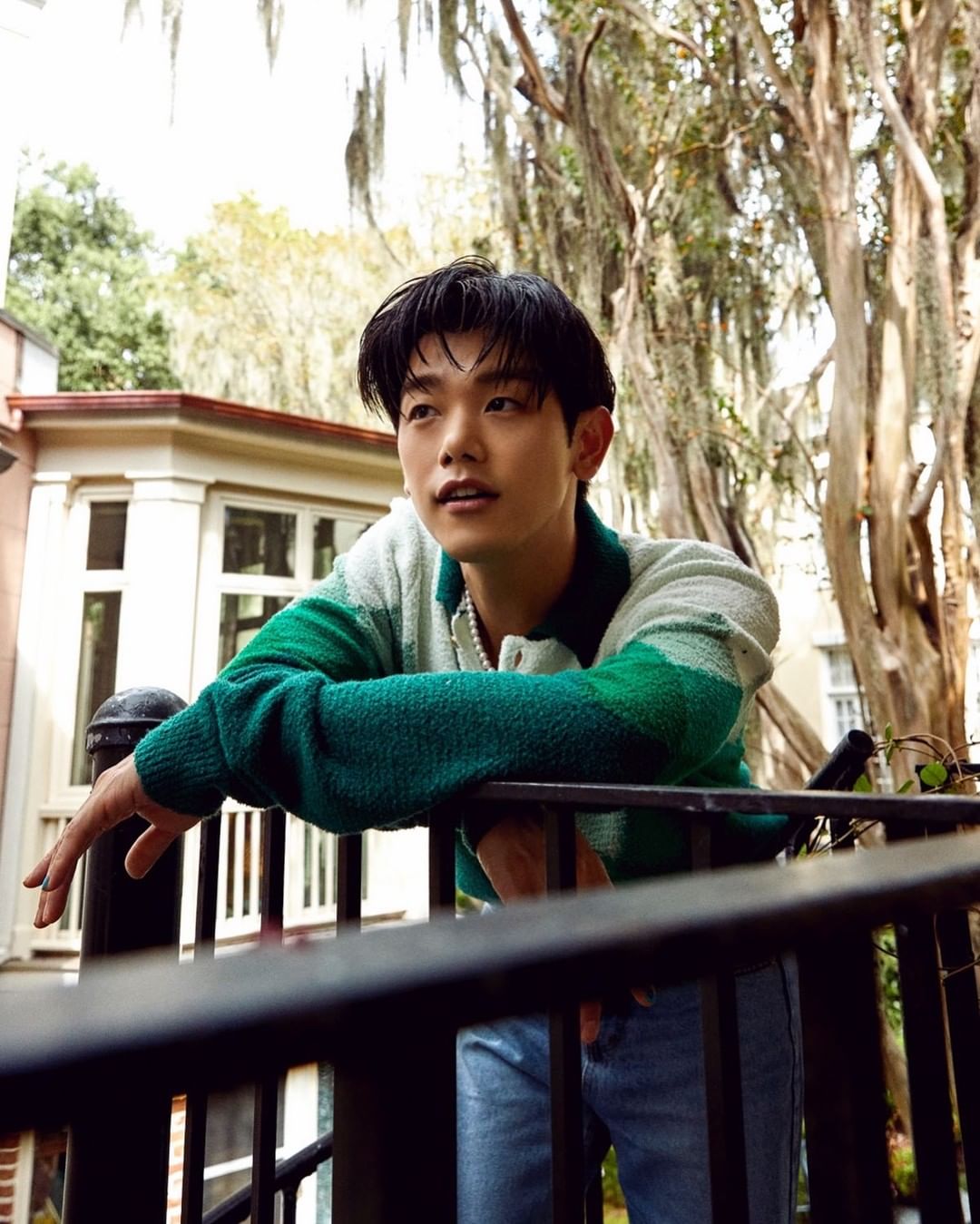 Throughout the years, Eric has worn many hats. He's a singer, songwriter, and host. Soon, he'll be adding "actor" to his portfolio as he makes his movie debut in the American psycho thriller Transplant, which he describes as an "intense" film. On how he feels about this new venture, he says: "I feel like my entire life has something new every day. Even becoming a singer and doing all of these is a big risk and I never thought it would be possible. It's the same thing for acting. I didn't think it would come to fruition. But I like challenges. I'm also very ambitious, and I like to put myself in situations where I'm learning, growing, and challenging myself. I welcome a good challenge, I welcome something new more often than not. It's great to be able to do it and learn." If he's ever to star in a K-drama, Eric relays that he wants to be a part of a murder mystery or zombie series. A show that's really dark but not too dark, only enough to give someone the chills.
ADVERTISMENT - CONTINUE READING BELOW ↓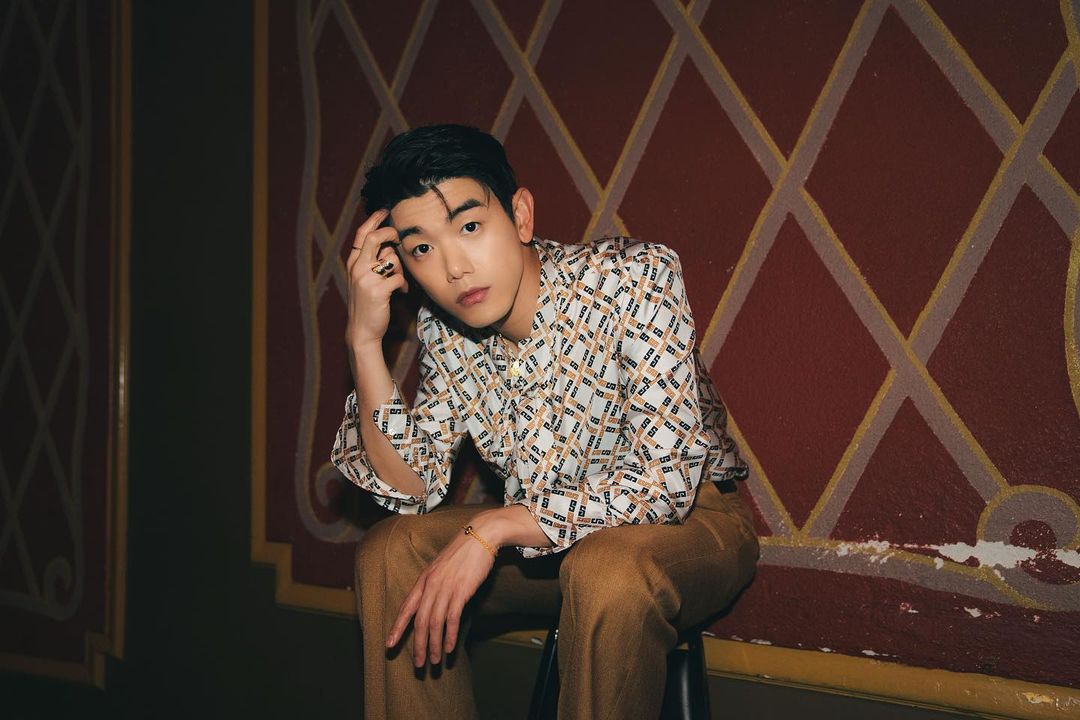 As an all-rounder, Eric has received many recognitions, too. He was listed in GQ's "Men Of The Year," became a part of Forbes' "30 Under 30 Asia," and more. Eric is proud of his musical career and his most unforgettable achievement is his world tour this year. It made him realize that he is very blessed. With that said, he would get in a circle with his team and say a quick prayer before every show, followed by a loud cheer (which is ~specific~ to every country: In London, they said "The Beatles, Adele, Harry Styles!" before raising their hands together).
ADVERTISMENT - CONTINUE READING BELOW ↓
"Standing onstage with thousands of people and selling out a venue—every time I think about it, I get goosebumps. Everybody paid money to come and see me be silly and sing onstage. Maybe it's cheesy but it's so real for me. There are certain cities like London where four to five thousand people were singing back at me. And that's crazy! As a solo artist from L.A and Georgia, selling out all these shows around the world, singing something that I literally wrote six months or a year before the tour, it's just...wow. Even if it's like a small venue, I still get goosebumps. It makes it even more intimate because you can see and hear everything," he says.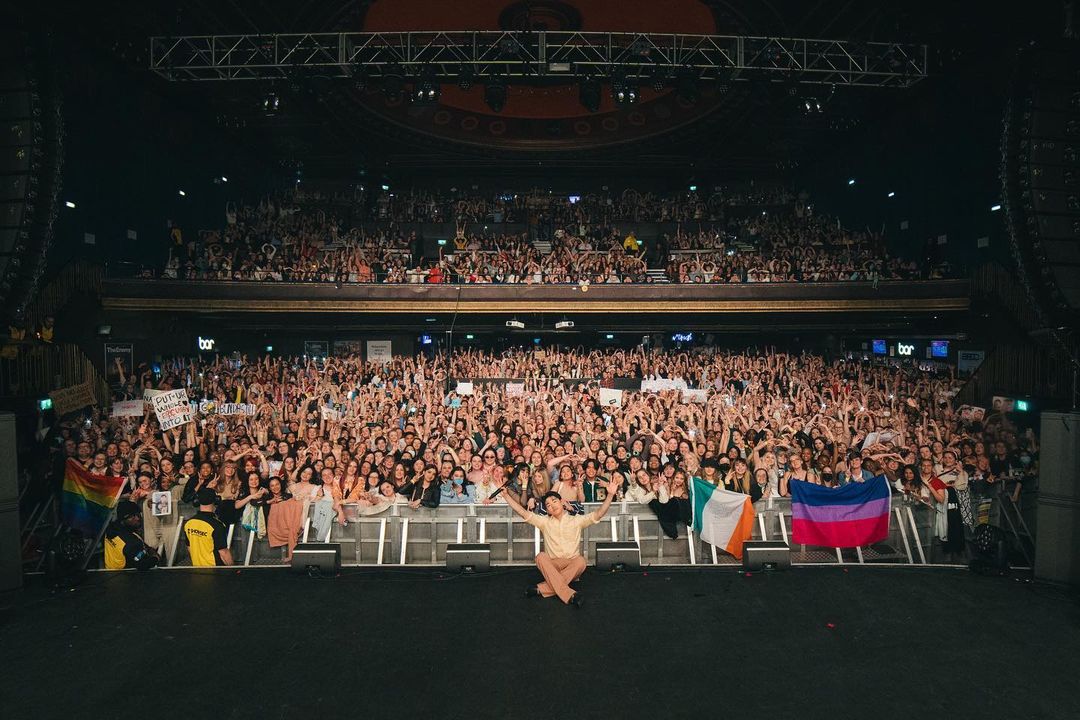 ADVERTISMENT - CONTINUE READING BELOW ↓
Eric started his There And Back Again World Tour in January and it's about to end this month. It's the first thing he mentioned when I asked about the highlights of his 2022, followed by his acting debut. The third one made me go "Aww!" and I know you will, too. "First is the tour. It's been a very long year of touring but it's the best job in the world and I actually love it. That's probably the biggest highlight. The second is when I filmed a movie, which I didn't know if I would ever get to do but I did. It was a great experience and I'm really excited for people to see it. Number three is I have a new nephew! My brother had a baby and he's the cutest little nugget, so I'm now an uncle. That's been a really cool highlight." As he shares this, I can feel the happiness in his voice, especially for the last part.
ADVERTISMENT - CONTINUE READING BELOW ↓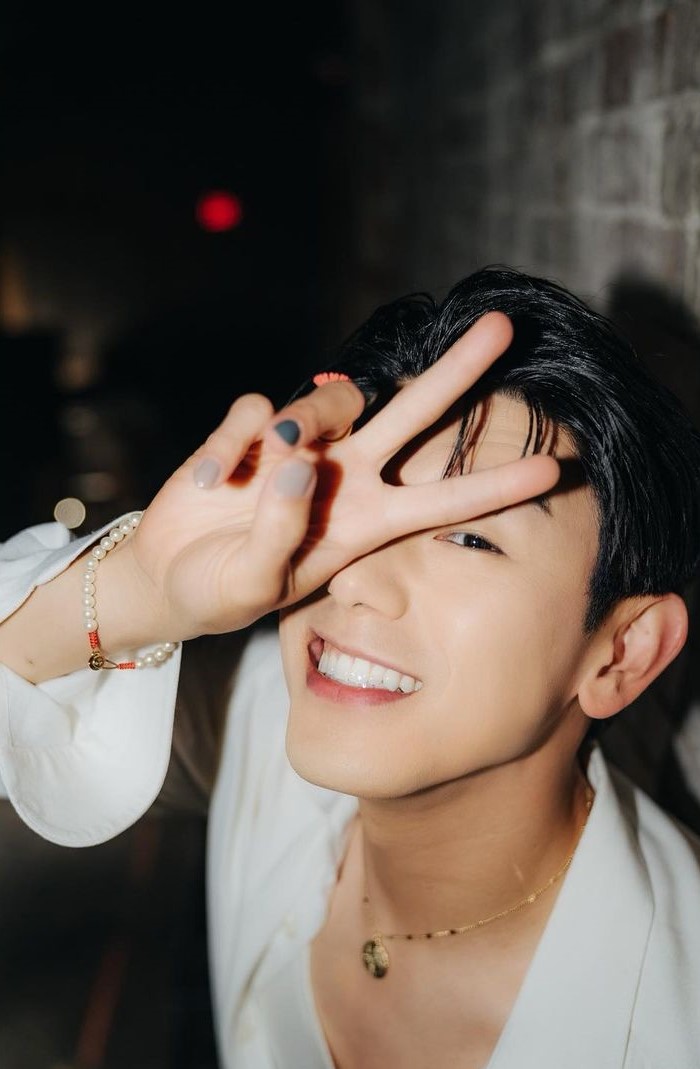 The 33-year-old is indeed a family-oriented man by the way he answers most of my questions. For Eric, his two brothers—Eddie and Brian—play a big part not just in his career but also in how he sees things. He would always get words of encouragement from them whether he's about to perform on stage or shoot a movie. A simple "Hey man, you got this! Don't worry about it" from Eddie, who is also his manager, is just what he needs every time he faces an audience. And as for his mom and dad? They're the biggest heroes in his life.
ADVERTISMENT - CONTINUE READING BELOW ↓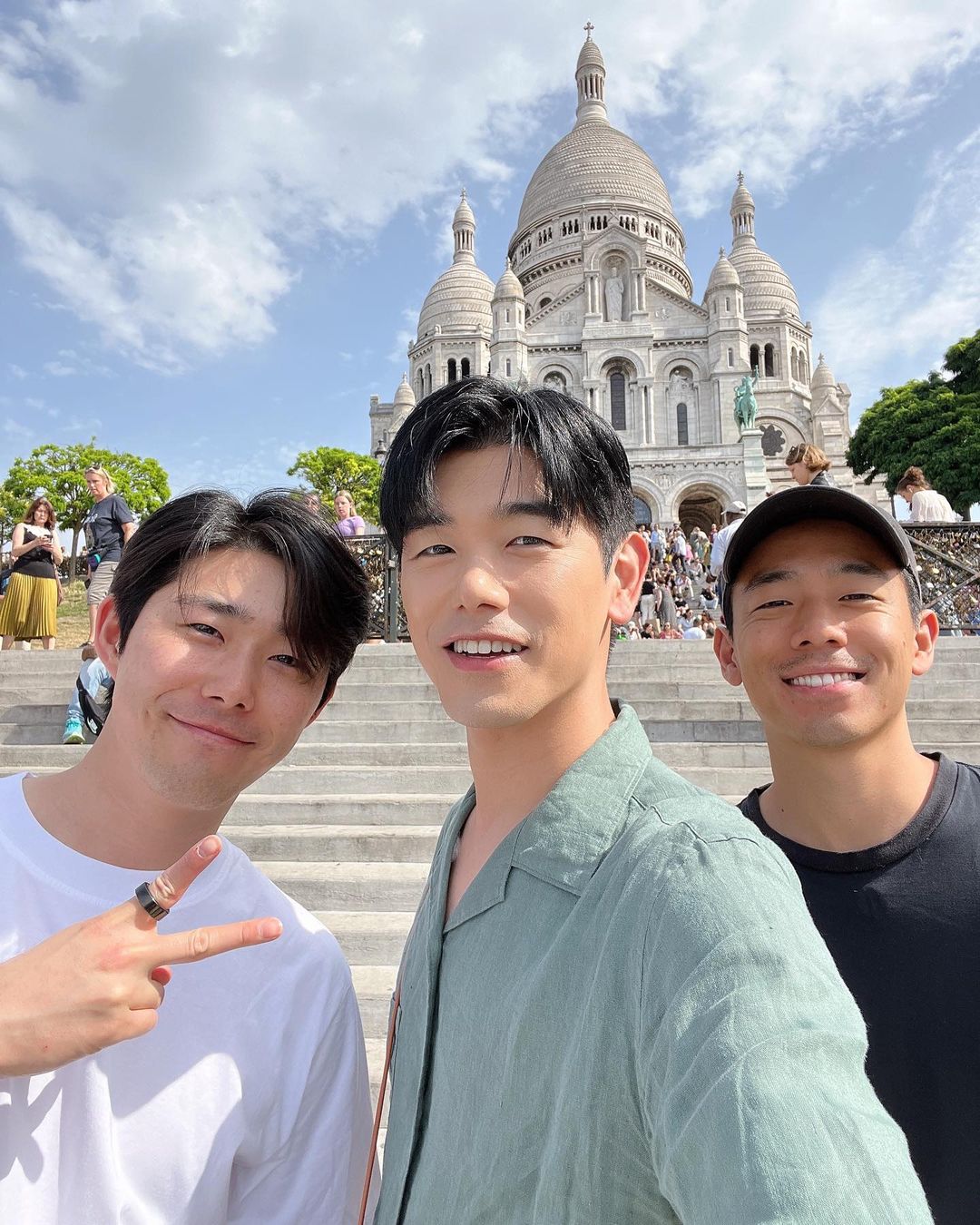 "I still can't find people who are as selfless, giving, and cool-headed in many ways as my parents. The fact that they allowed me and my brothers to pursue and achieve things we've wanted for ourselves and be okay with it is something I appreciate. And also the part where they immigrated from South Korea to the States more than 30 years ago, not speaking a word of English, is something I really respect. I always look up to them."
ADVERTISMENT - CONTINUE READING BELOW ↓
With the support he receives from his family, Eric is all set to do more in his thriving career. Five years from now, he imagines himself still touring the world and making music, among others. "I hope to not only be acting in movies in shows but I hope to be writing and producing them, too. It would be interesting to create worlds and universes around a person, a theme, or an event. I used to be scared of writing that kind of stuff. But more and more, I find myself very intrigued by it. I'm just going to have a good time," he conveys.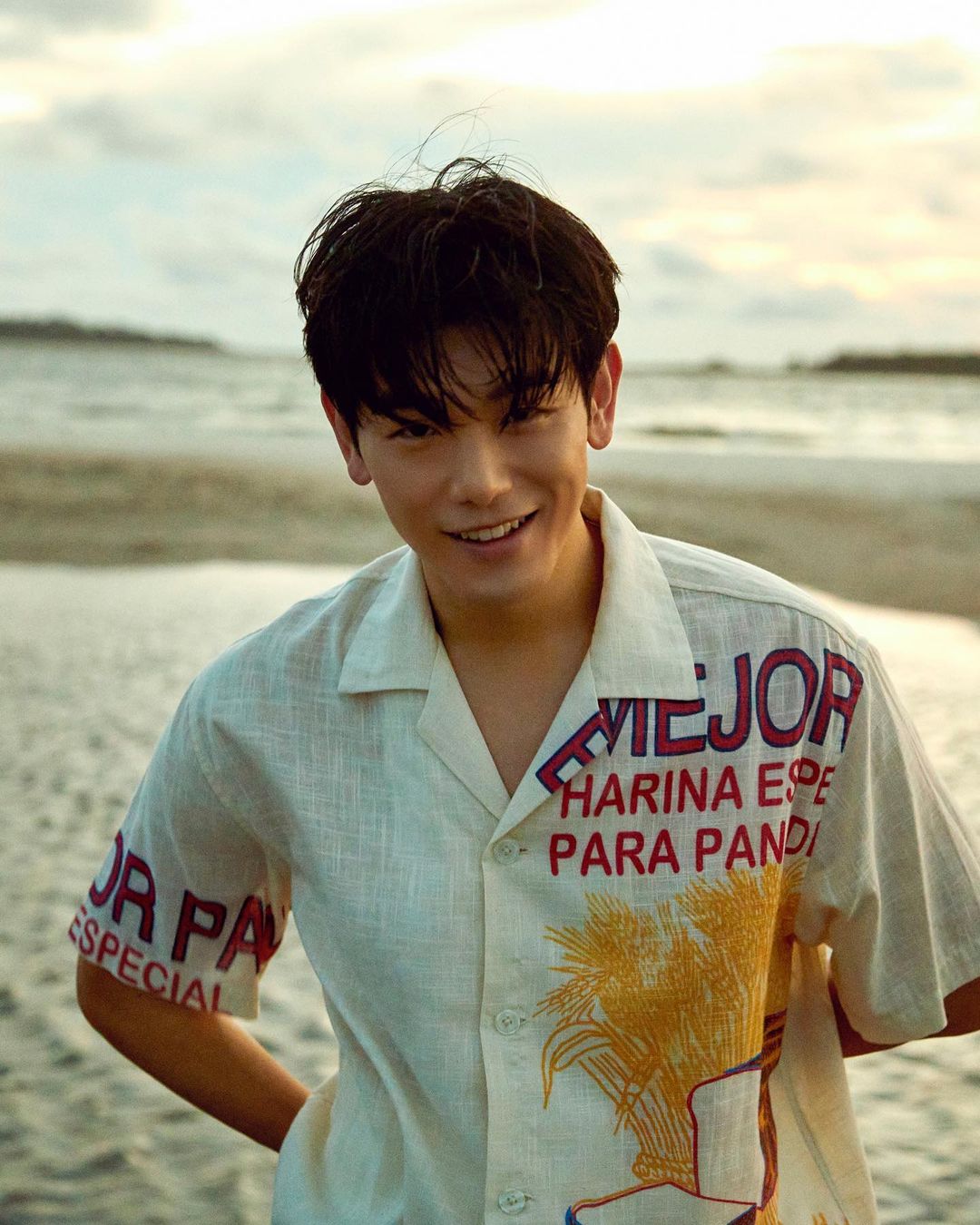 ADVERTISMENT - CONTINUE READING BELOW ↓
And he is having a good time right now. With the number of fans—called the Nam Nation—who would travel far just to see him during his shows, Eric is happy to the point that it makes him tear up. "Every once in a while, I would meet a fan and they would start crying. And then I would almost start crying. It's always an overwhelming emotion for some fans to meet me, and it's the same way for me, too. Sometimes, I think they start crying because of a song that I released or something that I said, maybe in my Mindset or a podcast, which really had a deep impact on them. And so, when they tell me about their story and the struggle they have been through, it makes me very emotional. It's a moment that encourages me that what I say, what I do, and what I create, can create an impact."
ADVERTISMENT - CONTINUE READING BELOW ↓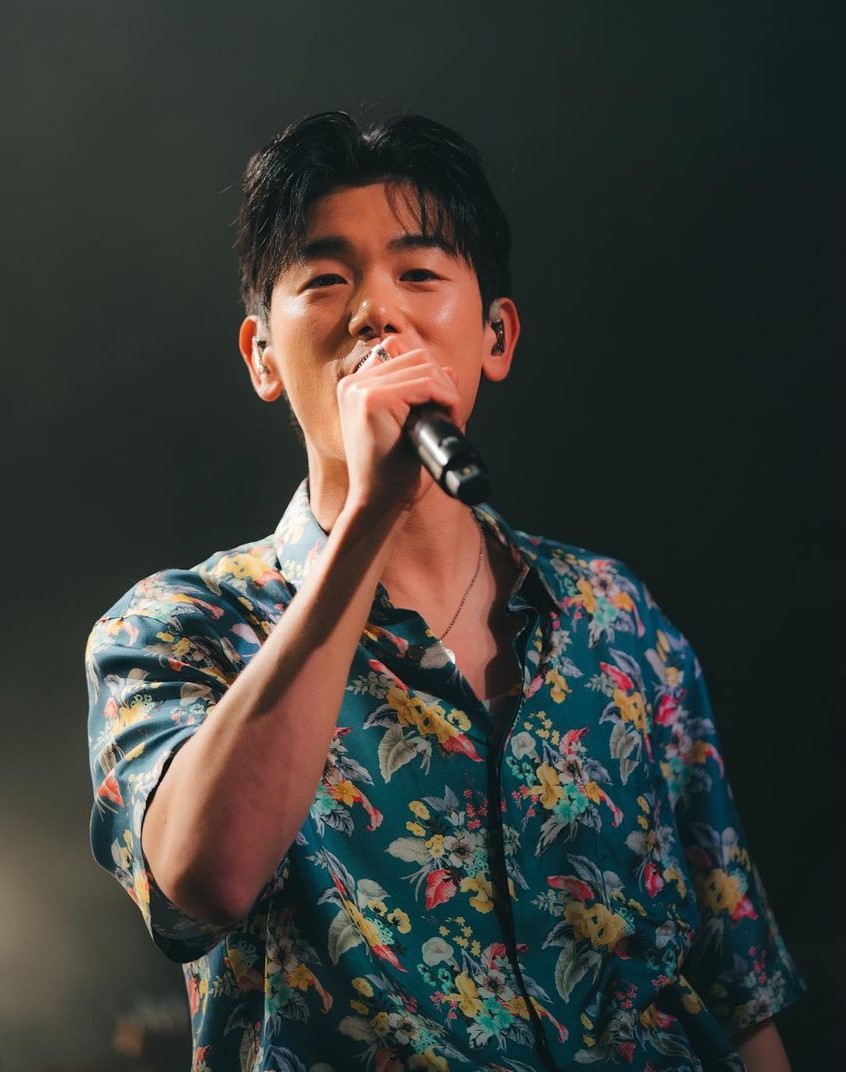 I wrapped my interview with Eric by asking him what kind of artist he wants to be remembered as. And just like the title of this story, it summarized everything I imagined him to be. The Hallyu star said that he wants to become an artist who doesn't take himself too seriously. "There's nothing wrong with this but I'm not like that. I'm very simple: Does it feel good, does it feel right, is it fun? Does it make me happy? Is it sad or can it make me cry? My job as a singer is to convey and deliver that message through songs or onstage. And that is my focus. That's my biggest goal, to have a simple but more realistic approach to my artistry. For film, TV, and writing; in creating Dive Studios and Mindset. That's how I hope I'll keep creating."
ADVERTISMENT - CONTINUE READING BELOW ↓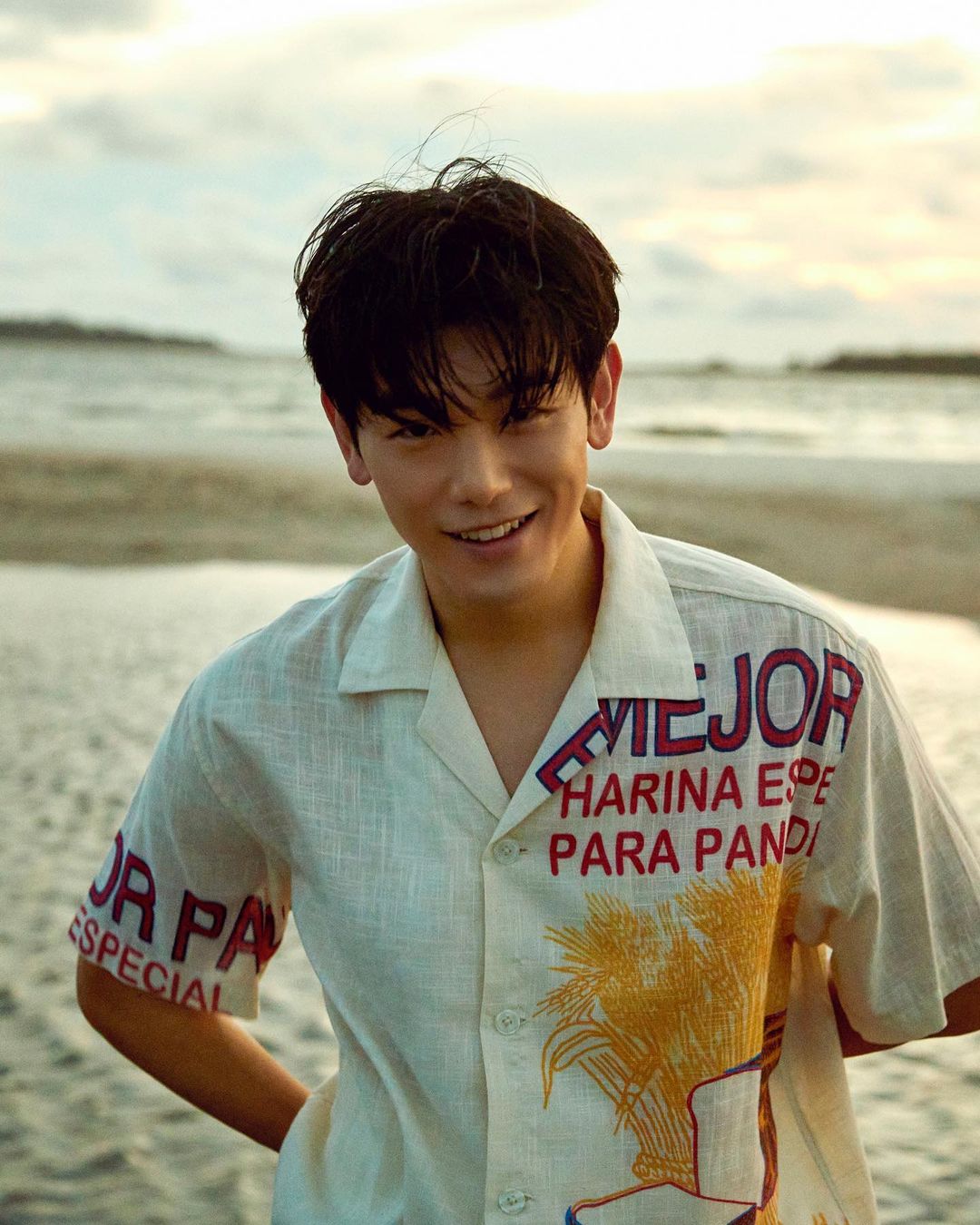 Eric Nam is on his way to Manila this week and if you want to see more of his candid side and enjoy his performances (everyone is raving about how fun and solid his live shows are!), catch him on November 10, 2022, Thursday, at the Samsung Hall - SM Aura Premiere for his There And Back Again tour in Manila. See you, Nam Nation!
ADVERTISMENT - CONTINUE READING BELOW ↓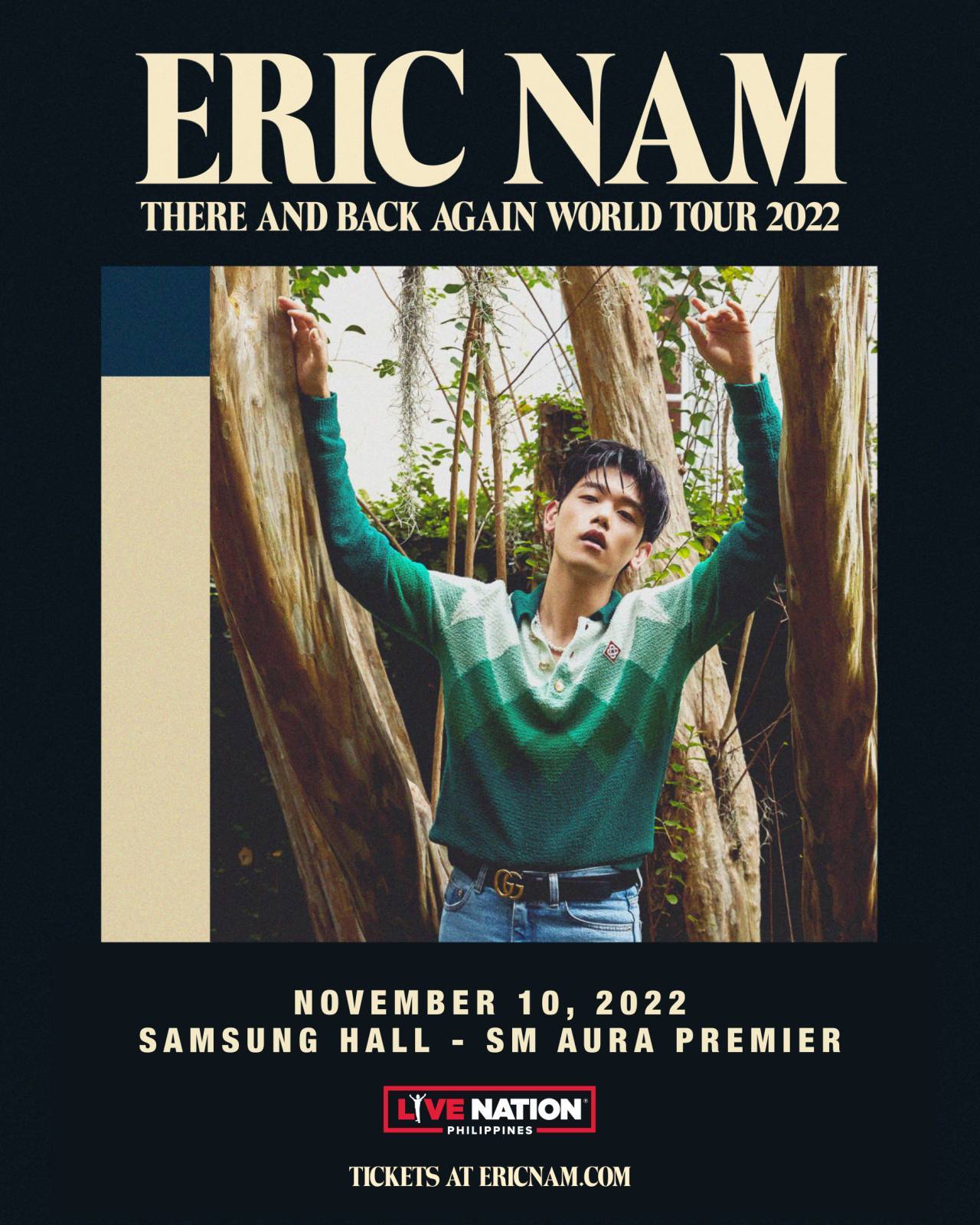 Special thanks to Live Nation Philippines
*This interview has been condensed and edited for clarity.
MORE FANGIRL STORIES HERE:
I *Finally* Met My Ultimate Bias B.I And It Was The Happiest Day Of My Fangirl Life
I Went To BTS' Manila Concert In 2017 And It Was *The Most Beautiful Moment In My Life*
ADVERTISMENT - CONTINUE READING BELOW ↓
I Attended KANGDANIEL's First Concert In Manila And It Was A *Moment* That I'll Never Forget