Heart Evangelista sure knows how to liven up what could have very well been just another regular makeup session.
In a series of Instagram Stories, she played around with her glam team made up of Ghil Sayo and Albert Kurniawan and handed them a tissue box, asking, "How would you sell this tissue box to me? Give me five ways to use this tissue box." Albert got super creative, using it as a headdress, a phone, a pair of lips, a money box like the ones dancers brandish on noontime show contests, and a tabo. 
But we have to hand it to Heart, who totally took things to another level.
First, she shares that you can use it as a clutch bag.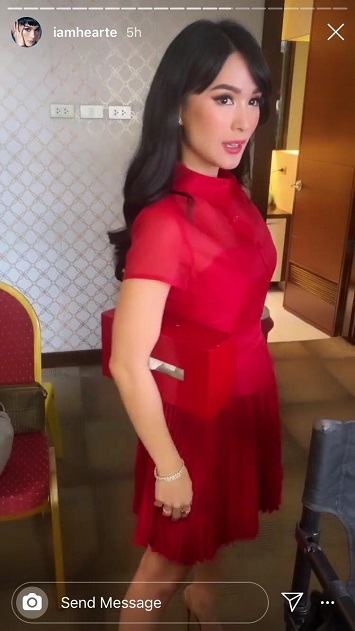 Which can also be held as a bag with a handle.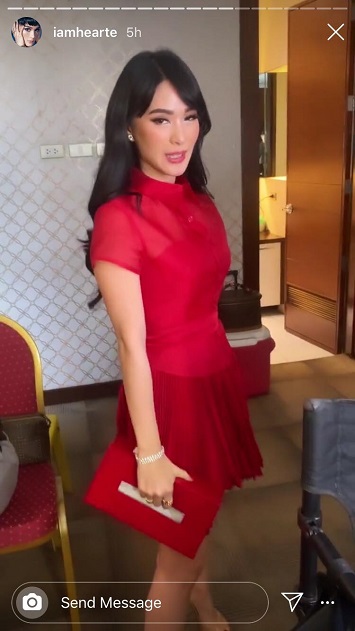 Next, she says it can be a makeup box. Clever!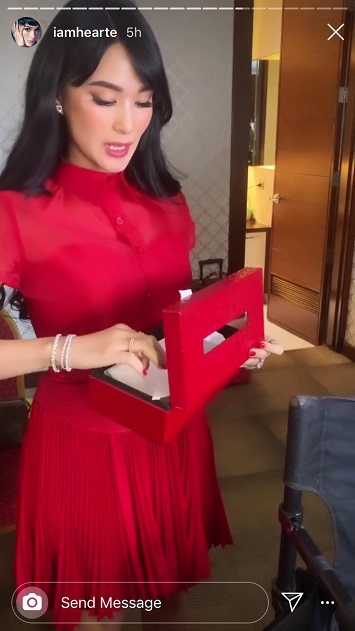 Continue reading below ↓
Recommended Videos
But wait, there's more! Heart pulls some tissue out of the box and pretends it's a compact powder case.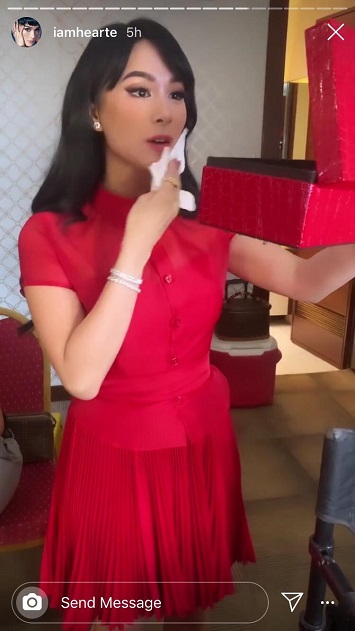 And then she grabs a make-believe coin and drops it into the coin bank or "alkansya."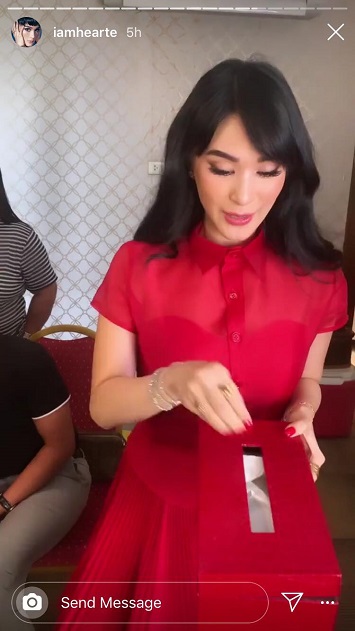 Just when you thought she ran out of ideas, she takes the lid off the tissue box and holds it to her face, with her eyes peering out from the hole. Instant shades!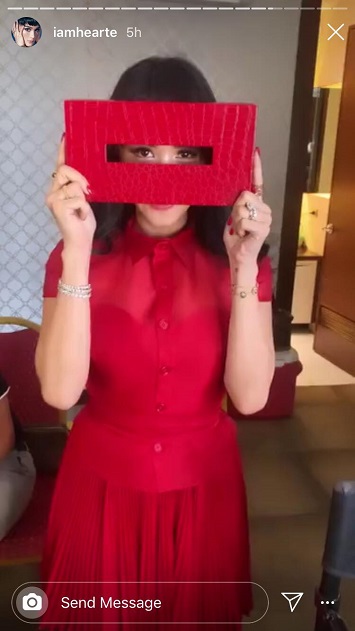 This isn't the first time that Heart has hammed it up and made ordinary things or errands sosyal. Remember her grocery OOTD at Paris Fashion Week? She also shared her "cleaning the toilet look" and "going to the gym look," among other looks. 
LOL, you really know how to make us laugh, Heart! Stay creative!
Heart's been suuuper busy lately. Aside from coming out with her book "Styled With Heart" (which has a foreword written by Kevin Kwan BTW!), she has a collab with a brand for a watch line and another one for a lipstick line, all while building an animal welfare facility in Sorsogon and filming an international action film in China! And did we mention that her YouTube channel has also already reached one million subscribers? Whew!