The Long Plot, Sans Spoilers 
According to his teacher, Jisoo (Kim Dong Hee) is an "obnoxiously good student," and he even encourages Jisoo to get into a ~little~ trouble while he's still young. What no one knows is that invisible Jisoo is involved in an illegal "security service" business (***SPOILER ALERT***: Jisoo is actually a pimp) because he's saving up for college. Things get interesting when a curious classmate and Jisoo's crush, rich girl Gyui (Park Ju Hyun), finds out what he's up to. The school's bad boy (Nam Yoon Su) and his girlfriend (Jung Da Bin), have ~extracurricular~ activities of their own. 
The Short, Honest Plot 
An ordinary high school student does everything in order to graduate—even if that means getting involved in illegal activities.
The Cast And Where You Last Saw Them 
Kim Dong Hee as Jisoo
We've seen Dong Hee in the hit K-dramas Sky Castle and Itaewon Class!
ADVERTISMENT - CONTINUE READING BELOW ↓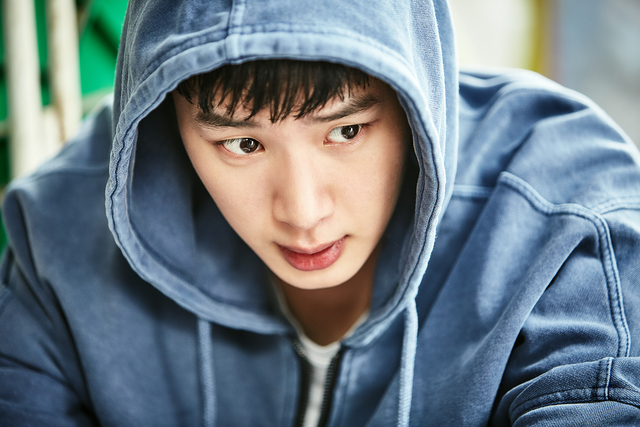 Park Ju Hyun as Gyuri
Before starring in Extracurricular, Ju Hyun had a supporting role in A Piece of Your Mind (2020).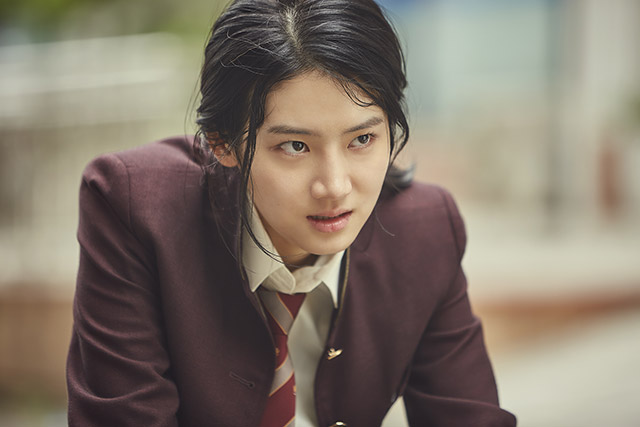 Jung Da Bin as Minhee
You've probably seen Jung Da Bin as the younger version of Hye-jin in She Was Pretty (2015)!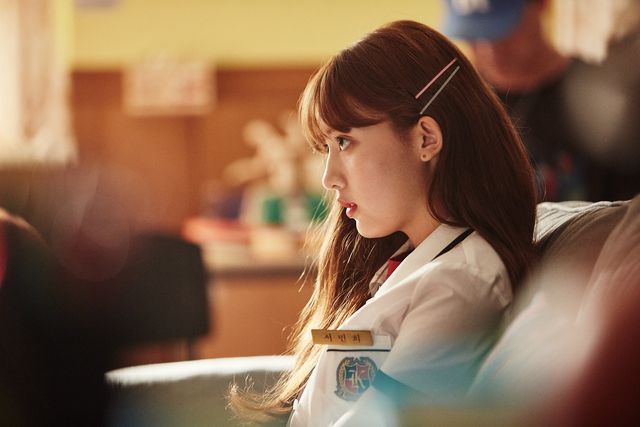 Nam Yoon Su as Kitae
Before becoming an actor, Yoon Su debuted as a model in 2014. He also had a supporting role in I Am Not A Robot (2019). 
ADVERTISMENT - CONTINUE READING BELOW ↓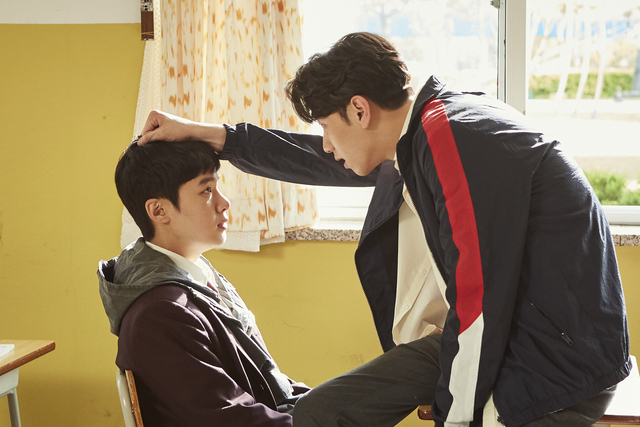 Did You Know? 
These are the actors' first lead roles for the small screen! 
At first, Kim Dong Hee had ~qualms~ about the drama. During an interview, he shared: "It would be a lie to say I didn't have any hesitation about appearing [in this drama]. It was the most shocking scenario and script out of all of the ones I've seen so far, so I wanted to do this project. It felt very new. I felt drawn to it because it's been difficult to talk about this kind of topic in Korean drama conventions until now. The director said that it's a story someone has to tell, and I also felt that way." 
Kim Dong Hee is down for a second season! "Jisoo could meet a new assistant and could also become a wanderer. Jisoo could be punished, and Jisoo or Gyuri could betray one another. I can think of various stories." 
ADVERTISMENT - CONTINUE READING BELOW ↓
What I Think: 
I've been feeling like I need a break from all the romance K-dramas (I still love 'em, of course), so this series was like a breath of fresh air. Because I love *dark*, socially relevant, and disturbing movies and shows, I had high hopes for Extracurricular—and it definitely did not disappoint. It's one of the most disturbing, messed-up, and stressful dramas I've ever seen, and I love how brave the writers and actors were to create something like this! 
The show exposes us to the world of pressured high school students, at-risk teenagers, and even struggling K-pop idol trainees. It teaches us that people who seem okay on the outside may have struggles that they've been trying to hide, and that you have to stop keeping everything in because you'll end up exploding. 
I like that Extracurricular's characters aren't polished and glowing and perfect. They look real. We get our first good glimpse of Gyuri while she's playing soccer, and she's sweaty and a little haggard. Jisoo's emotional moments are raw and messy—whenever he cries, I want to cry along with him. 
ADVERTISMENT - CONTINUE READING BELOW ↓
I think Kim Dong Hee as Jisoo was no less than perfect. Even in the real world, no one would suspect an innocent-looking guy like him to do anything "bad." And even though what he was doing in the show was illegal, I still felt deeply sorry for him whenever he got himself in a bad situation. 
Even though Extracurricular's characters are unlikable, I couldn't help rooting for the leads (except for Kitae). There were still times when I wanted to throw whatever I was holding at the TV screen because some characters were especially irritating and evil! There was one moment when I really couldn't stand it—when the only likable person in the show, Mr. Lee, was attacked by goons. 
I especially love the scenes where the characters imagine scenarios—sometimes brutal ones—in their heads. They never really act on them, but it's what they really want to do, deep inside. We all have those moments, LOL. 
ADVERTISMENT - CONTINUE READING BELOW ↓
I'd Recommend It To:
Fans of our K-drama bb Kim Dong Hee! 
Those who are looking for a different kind of Korean show. People always claim their show recos are "unlike any other" but Extracurricular is REALLY DIFFERENT and intense.  
***
We're officially on Viber! Be part of our growing community and subscribe to Cosmopolitan Philippines now!
Follow Lily on Instagram.