Is it just us, or did everyone binge-watch Squid Game over the weekend?! The Netflix Original was officially released on the streaming platform last Friday, September 17, and it was the perfect show to watch in one sitting because all nine episodes were released in one go—and wow, what an exhilarating ride that was! 
We have *a lot* to say about this drama, but first things first: Can we please talk about that Gong Yoo cameo?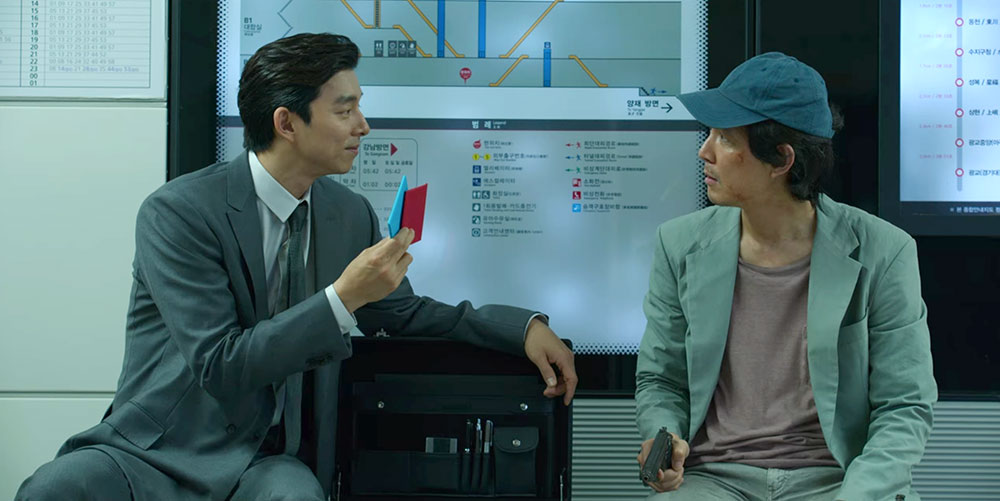 (Spoiler warning: If you haven't watched it yet, now's the time to look away!) In the drama, Lee Jung Jae plays Seong Gi-hun, a desperate cash-strapped man who's heavily in debt and can't even afford to have his ailing mother treated in the hospital. In the subway station, he's randomly approached by a ~*handsome and mysterious*~ stranger (Gong Yoo, obviously) and challenges him to a flip game where he will earn KRW 100,000 every time he wins. And every time he loses, he will simply be slapped in the face. LOL!
ADVERTISMENT - CONTINUE READING BELOW ↓
We don't want to reveal how everything plays out in the scene because where's the fun in that, right? But for those of you who've seen it already, then you know it's not only a pivotal moment in the drama but also a pleasant surprise for Gong Yoo fans. That said, as expected, netizens couldn't help but pour out their *feels* on social media, primarily on Twitter where there's never a shortage of hilarious memes. Check out our faves below:
The Best Internet Reactions to Gong Yoo's Squid Game Cameo
Most of them can't get over *that* hilarious slapping scene!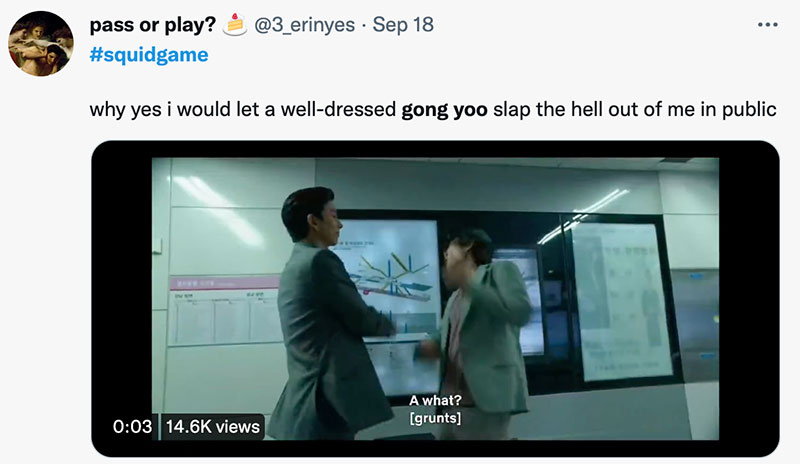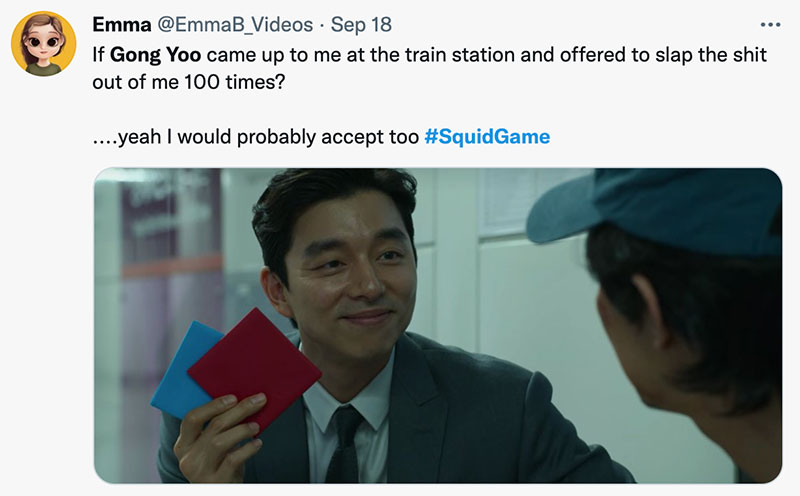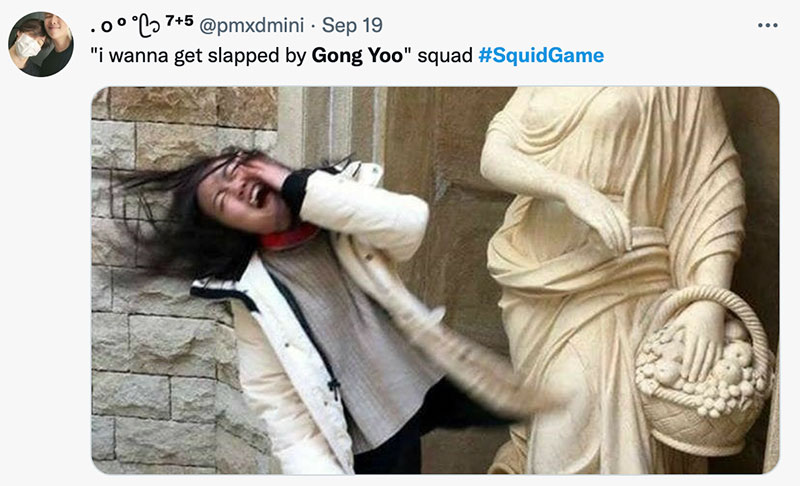 Are we watching Squid Game or Train To Busan? Because we got confused there for a sec!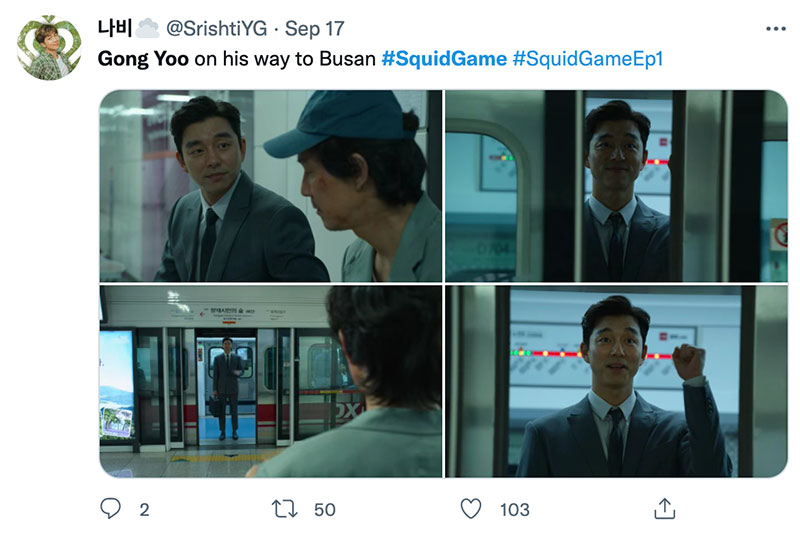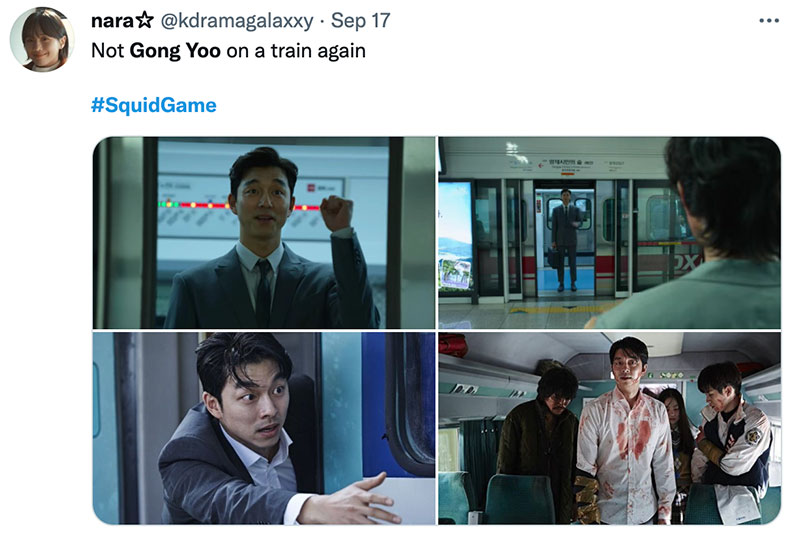 ADVERTISMENT - CONTINUE READING BELOW ↓
Also, can we please pause for a moment and just appreciate how ~*fine*~ he looks at 42?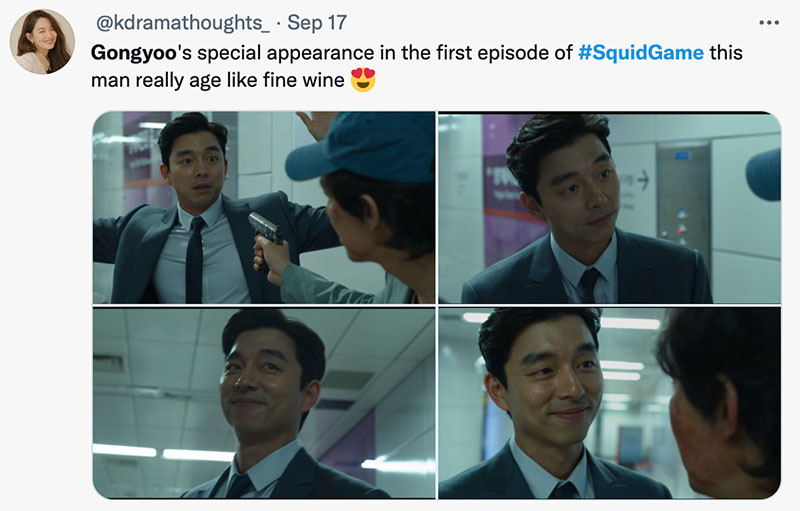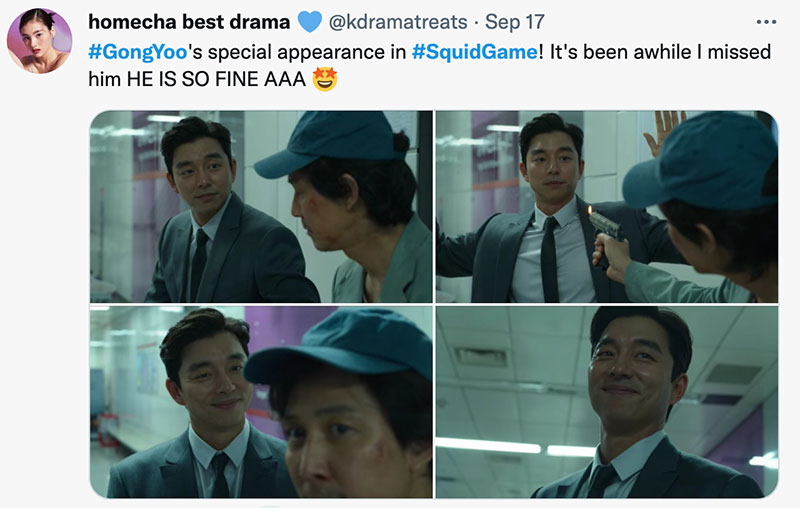 In case you still need another reason to watch Squid Game on top of its amazing storyline, here's your cue!