Earlier this year, Netflix has announced its stellar lineup of Korean movies and dramas for 2021. The streaming platform reportedly spent $500 million on its new projects, which includes the intriguing series, Squid Game. Before the show airs next month, we came up with a guide to *hype* you up.
Here's what we know about Netflix's Squid Game so far:
What's the plot of Squid Game?
Are you willing to risk your life for 45.6 billion won (around P1.9 billion)? In Squid Game, 456 participants (P.S: There's something with the numbers, 'no?) sign up to play a game each day in hopes of winning the prize. Desperation pushed them to do this and so they have to strive hard to survive in an unknown location. Only one person will end up as the winner and once someone fails, he will immediately face death.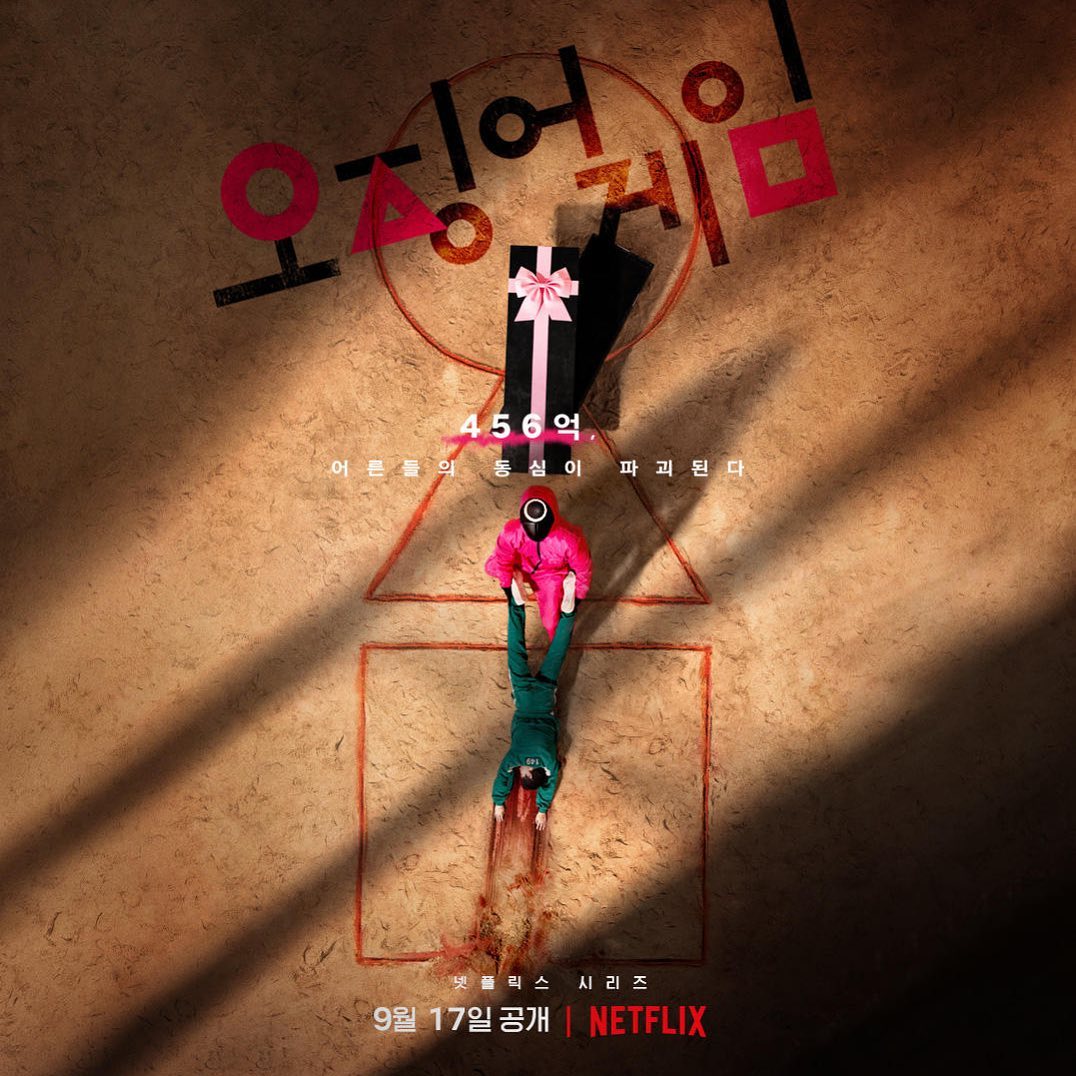 Squid Game is inspired by a Korean children's game where shapes are drawn on the ground and everyone plays until a winner is announced. This upcoming Netflix original series is a genius contrast to the fun-filled favorite, as seen on the poster where a corpse is dragged to a *unique* coffin. Who's the mastermind behind this game? How did the participants end up here? Who will win the prize? We only have one month to find out!
ADVERTISMENT - CONTINUE READING BELOW ↓
Who's in the cast of  Squid Game?
Along With The Gods actor Lee Jung Jae and Prison Playbook star Park Hae Soo will lead Squid Game as childhood friends Gi Hun and Sang Woo. They decided to join the survival match because of their employment situation, not knowing the terrifying (read: BLOODY) challenges it comes with.
The other cast members of Squid Game include Oh Young Soo, Wi Ha Jun, Jung Ho Yeon, Heo Sung Tae, Anupam, and Kim Joo Ryoung.
Who's directing Squid Game?
The thriller is helmed by Hwang Dong Hyuk, known for his socially conscious works like Miss Granny and The Fortress, and the movie based on a true story, Silenced.
When will Squid Game premiere?
Mark your calendars, K-drama fans: Squid Game will air on September 17 only on Netflix.
Follow Hanna on Instagram.
MORE UPCOMING NETFLIX SHOWS, RIGHT THIS WAY:
Meet The Star-Studded Cast Of The Upcoming Netflix Movie, 'Seoul Vibe'
OMG, Jung Hae In's New K-Drama 'D.P.' Will Premiere On Netflix Next Month!
Here's Your First Look At Kim Seon Ho And Shin Min Ah's New Drama, 'Hometown Cha-Cha-Cha'