Unlike many of the top Korean actresses of her generation, Jeon Jong Seo has only starred in a handful of movies—and now she's headlining the Korean adaptation of Money Heist as Tokyo. I'm telling you: she's really ridiculously talented and she deserves all the love in the world!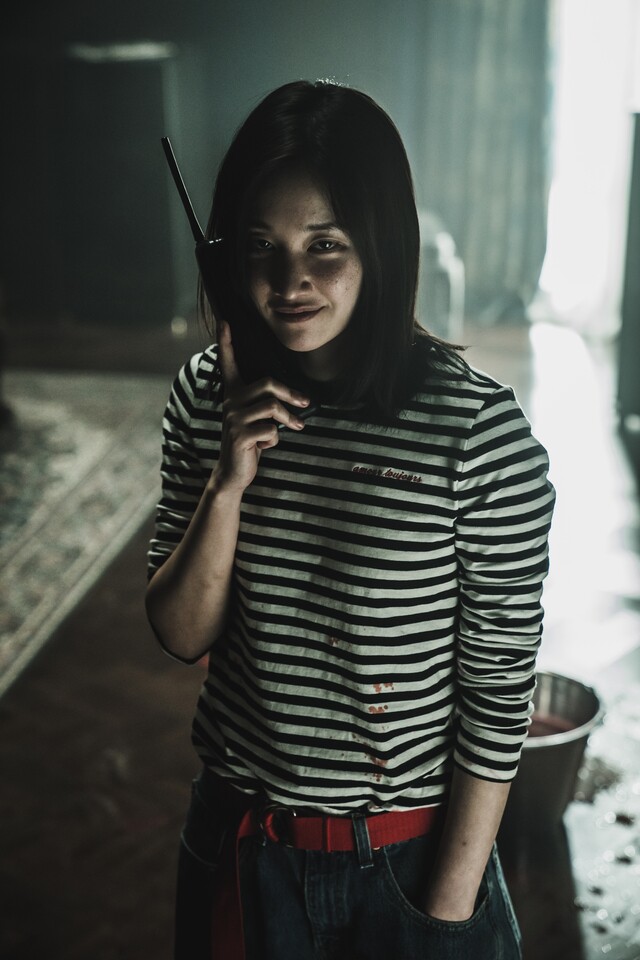 ADVERTISMENT - CONTINUE READING BELOW ↓
Here are 10 facts and trivia about Jeon Jong Seo:
1. She's turning 26 years old this year.  
According to her agency My Company, Jeon Jong Seo was born on July 5, 1994. An article from the Korean Film Council says that Jong Seo lived in Canada for a while as a kid before moving back to South Korea, where she entered "an art high school with a specialization in drama and film." 
2. Jeon Jong Seo studied at the Film Art College of Sejong University. 
After a year, she reportedly decided to take private acting classes instead. 
3. Her first movie—and big break—was Burning in 2018. 
Although a rookie actress, she starred opposite Yoo Ah In and Steven Yeun in this thriller! Guess what? It was actually Jong Seo's FIRST open audition and she landed the role "just three days after she finally signed with a talent agency." Jong Seo once described her sudden rise to fame as "chaotic." 
ADVERTISMENT - CONTINUE READING BELOW ↓
Recommended Videos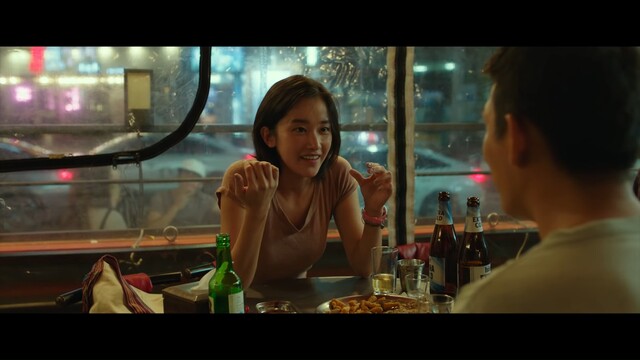 Burning was shown at the Cannes Film Festival and gained a huge following. The movie's official synopsis reads: "Deliveryman Jongsu (Ah In) is out on a job when he runs into Haemi (Jong Seo), a girl who once lived in his neighborhood. She asks if he'd mind looking after her cat while she's away on a trip to Africa. On her return she introduces to Jongsu an enigmatic young man named Ben (Steven), who she met during her trip. And one day Ben tells Jongsu about his most unusual hobby..." ***Spoiler Alert*** Ben's secret hobby? Setting greenhouses on fire. 
ADVERTISMENT - CONTINUE READING BELOW ↓
ICMYI, Burning is based on a story by Japanese writer Haruki Murakami and is directed by Lee Chang-Dong. In an interview, the director talked about casting Jong Seo, saying: "She has no prior experience in acting, and this was actually her very first audition. Perhaps I was unconsciously drawn to the fact that everything was a "first time" for her. Also, she has a face that makes people wonder what she's feeling and thinking. I think that made her a good fit for Haemi's character." 
4. She starred opposite Park Shin Hye in the movie thriller The Call. 
After the success of Burning, Jong Seo worked on this thriller as a loner who is somehow able to communicate with a woman from the future via phone call. This one's seriously a must-watch!
Jong Seo did such a great job, especially when you take into account that the director didn't give her super specific instructions for the role. "When we first filmed for The Call, the director didn't direct every take. I thought it was odd," Jong Seo said in an interview. "When I asked why after filming, he revealed he was trying to see what style of actress I am and how he could use me as an actress to maximize my acting. He determined he could leave me to act freely and set me right when I strayed slightly. That's what he did until the end of filming, and our teamwork was really good. Since he's a director with insight about me, I also trusted him." I think that's just amazing! 
ADVERTISMENT - CONTINUE READING BELOW ↓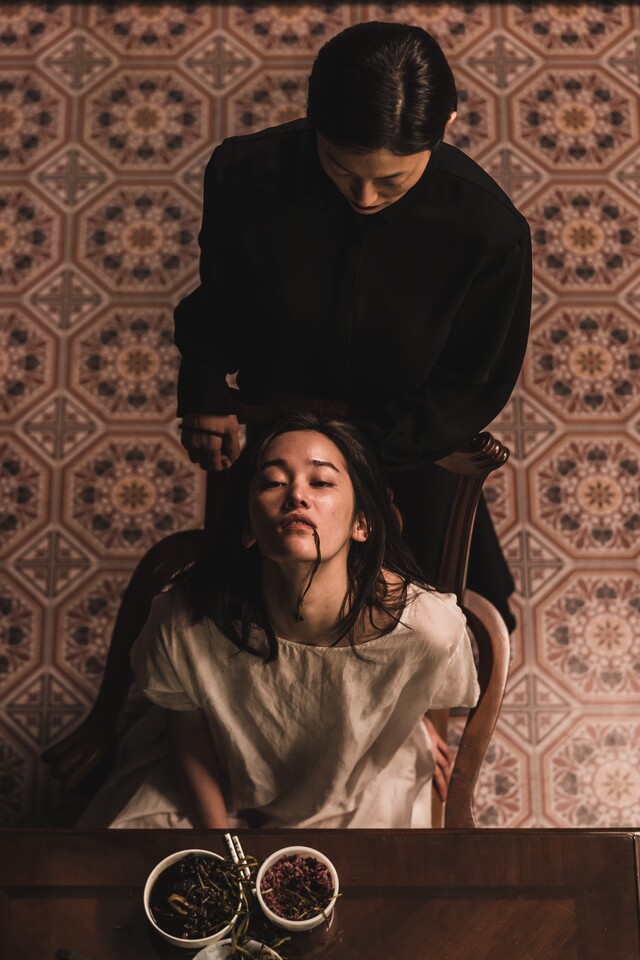 5. Unlike her onscreen characters, Jeon Jong Seo seems to be SUPER softspoken in real life. 
During the Cannes press conference for Burning, she was super shy and cute! She talked about how much fun she had on set and shared laughs with the cast and director.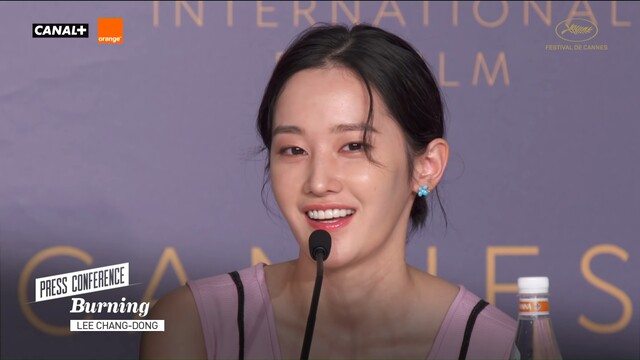 ADVERTISMENT - CONTINUE READING BELOW ↓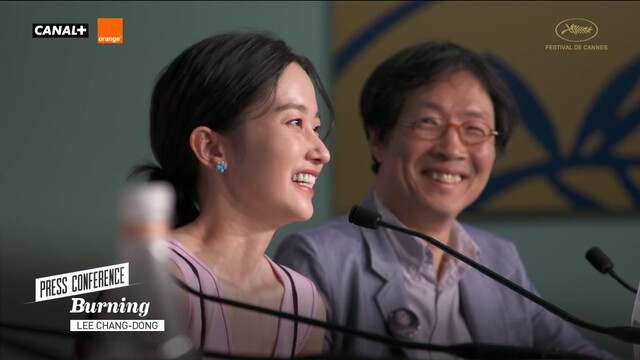 6. She appeared in a Knowing Bros episode in 2020. 
Together with her The Call co-stars Park Shin Hye and Kim Sung Ryung, Jeon Jong Seo played games with the Knowing Bros cast. She even introduced herself as the "charming Jeon Jong Seo!"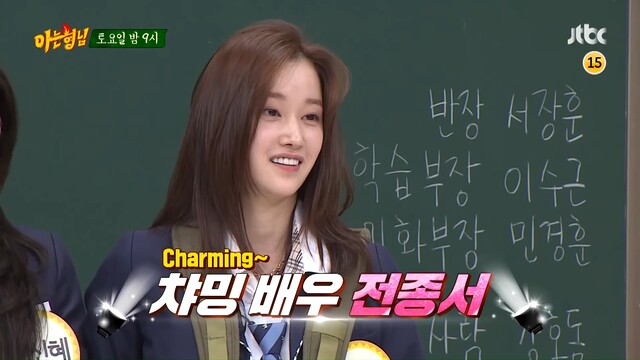 ADVERTISMENT - CONTINUE READING BELOW ↓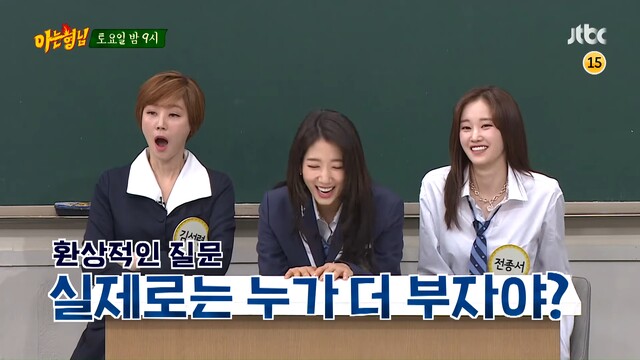 7. She's veryyy curious about her future husband. 
In an interview with Sports Kyunghyang (as translated by Soompi), Jong Seo was asked what she would do if someone from the future called her like in The Call. She shared:  "I want to ask who my husband is. I'm most curious as to who I will marry. If I could ask something else, I want to ask if there's a change we couldn't have imagined. A change like smartphones, which we couldn't have imagined in the past. I'm curious to see what will have changed." 
ADVERTISMENT - CONTINUE READING BELOW ↓
8. Jong Seo's upcoming projects include a Hollywood film and a Korean romance movie.
She will be starring next to Kate Hudson in Mona Lisa And The Blood Moon. It tells the story of "a girl with mysterious and dangerous strength who escapes from a mental asylum in New Orleans." Don't worry, though: Jong Seo hasn't been ~typecast~ as an actress who exclusively appears in thriller films. Her next project is reportedly a romance film called Woo Ri And Ja Young, which is about a couple who meet through a dating app. 
9. Her official Instagram handle is @jeonjongseo_official.
You could also find more Jong Seo content on My Company's social media handles! 
10. Lastly, Jong Seo is going to be in the Korean adaptation of Money Heist. 
You probably already know this but she will be playing Tokyo, a character originally portrayed by Úrsula Corberó. According to Netflix, the adaptation will have 12 episodes and will "center around members of the gang recruited by the Professor, hostages, and Task Force Team tackling the heist." 
ADVERTISMENT - CONTINUE READING BELOW ↓
***
We're officially on Viber! Be part of our growing community and subscribe to Cosmopolitan Philippines now!
K-UPDATES