Jeon Mi Do might be a *newcomer* in the world of K-dramas and movies but don't let that fool you. She's a multi-awarded theater actress with an impressive 15-year career. Some of her most notable works on stage include musicals Sweeney Todd and Maybe Happy Ending. Her outstanding performances in both musicals earned her back-to-back Best Actress awards at the Korea Musical Awards!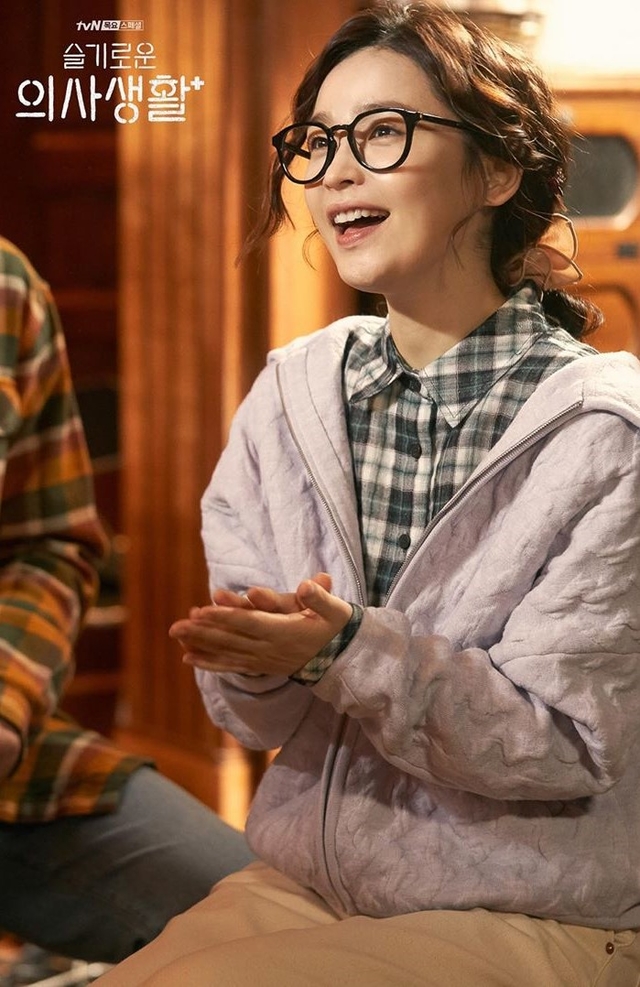 When asked about the difference between stage acting and on-screen acting, the 39-year-old actress said, "On stage, emotions and gestures are maximized but in dramas, I have to act as natural and [as] subtle as possible." Since acting in more TV projects, Mi Do shared her thoughts on receiving various newcomer awards at her age: "I think actors at a young age should receive it but it's quite strange that I am receiving it. It feels like we are welcoming Jeon Mi Do who takes on new challenges. I want to challenge myself and do things I have never done before." 
ADVERTISMENT - CONTINUE READING BELOW ↓
We're all looking forward to Jeon Mi Do's new challenges as an actress, but for now, let's take a look at all her dramas and movies so far: 
Early Projects
1. Mother (2018)
This suspense drama revolves around Kang Soo Jin (Lee Bo Young), a teacher who discovers that one of her students, Hye Na (Heo Yool), is being beaten by her mother and her mother's boyfriend. Because of this, Soo Jin decides to kidnap Hye Na and become her adoptive mother. Jeon Mi Do appears in Episode 14 as a witness in the trial against Hye Na's mother Shin Ja Young (Go Sung Hee). She plays the role of a mother whose child passed away. How is she related to the case? It turns out, she once dated Ja Young's abusive boyfriend and her son was a victim of abuse too.
It's Mi Do's first-ever television role. As for what prompted her to make the change from stage to screen, she said, "I've been performing for 15 years and after doing it for some time, I felt like I was stuck like I was stereotyped in terms of acting. There was a thirst for acting so I thought of acting in a more unfamiliar setting." 
2. Metamorphosis (2019) 
Where to watch it: Netflix
After failing to exorcise a demon, priest Park Jeong Soo (Bae Sung Woo) now struggles to protect his family from the very same supernatural threat. What's *so scary* is that the demon takes on the appearance of the different family members throughout the movie! The horror film also stars Reply series actor Sung Dong Il and The Devil Judge's Jang Young Nam. Mi Do appears in the first few minutes of the film as the possessed girl's mother. 
Interesting fact: The film featured a few Filipino actors and some scenes of the movie were shot in the historic San Agustin Church in Manila.
Recent Projects
3. Hospital Playlist Season 1 (2020)
Where to watch it: Netflix
Jeon Mi Do landed her first lead role as Dr. Chae Song Hwa, a charismatic neurosurgeon with a quirky side. Despite being tone-deaf, Song Hwa forms a band with her longtime friends from medical school. Director Shin Won Ho was so impressed after seeing Mi Do's performance in the musical Maybe Happy Ending, he asked her to audition for the drama. Later on, it was revealed that her future co-star Jo Jung Suk also thought of recommending her for the role after watching her musical Once.
In an interview, Mi Do talked about her seemingly perfect character, saying: "Even I thought the role was too great. It was to the point where I thought I wish I was that kind of person. She is a great role model and very good at most things but she still has a quirky side to her. She can't sing at all but became the singer of a band and she is obsessed with food. I think these little things made her even more charming." 
4. Hospital Playlist Season 2 (2021)
Where to watch it: Netflix
Season 2 is currently airing on Netflix and fans are eagerly anticipating a *possible* development in Song Hwa and Lee Ik Jun's relationship. Since she has been playing the role for quite some time, Mi Do talked about her similarities with her Hospital Playlist character. "When Song Hwa treats patients, there is a sense of sincerity and responsibility as a trustworthy doctor. While Song Hwa has that aspect as a doctor, as an actress, I also have a similar attitude towards work." She added, "I fulfill my responsibilities and I don't want to disappoint. I show my sincerity and I want others to know they can give me their trust."
ADVERTISMENT - CONTINUE READING BELOW ↓
Upcoming Projects
5. 39 (Coming Soon)
This highly anticipated JTBC drama is about three 39-year-old women who encounter different hardships as they're about to turn 40. Mi Do will play the role of Jung Chan Young, an acting teacher who once dreamt of becoming an actress. She will star alongside Crash Landing On You actress Son Ye Jin and Backstreet Rookie's Kim Ji Hyun.
MORE HOSPITAL PLAYLIST CONTENT FOR YOU:
Take Note, Yuljems: A New Episode Of 'Hospital Playlist 2' Will Not Air On September 2
This Hospital In South Korea Is The Filming Location Of 'Hospital Playlist'
All The References You Might Have Missed On 'Hospital Playlist 2'
***
We're officially on Viber! Be part of our growing community and subscribe to Cosmopolitan Philippines now!